Amazing Nature Contest is an inspiration from @adalger. Follow him and #amazing nature if you're an explorer for nature! For this week's post, you can find out more about it HERE.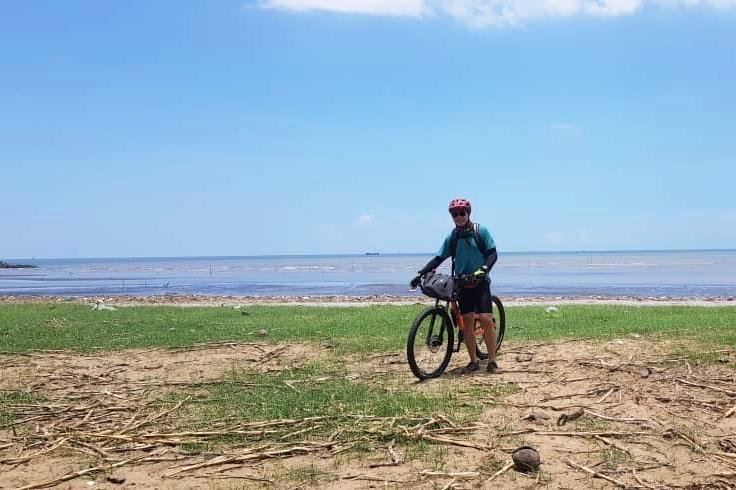 For this week's entry, I wanted to share a photo of a friend of mine who went to Can Gio beach - located down south of Saigon City. He and a few friends cycled there on their mountain bikes to get away from the buzz in the city. The entire journey took 3 hours but it was worth it because the beach was just amazing. Totally untapped or spoilt by over population of tourist.
They had invited me to join them once I get my bike. The thing is, I don't really like the sun so I'll probably take a rain check.
Purpose of this contest
Nature can be anything from plants to animals to landscapes. Untouched from its original form but evolved naturally over the years. We live in a modern, fast moving lifestyle that sometimes, we need to stop to appreciate the beauty of Mother Nature and what it has been offering to us all these centuries.

Contest Rules :
POST your entry INTO the AMAZING NATURE COMMUNITY. This makes it a part of the community and visible to all other members of the community. You can add the #amazingnature TAG after it if you like. The hive-tag of the community is #hive-127788.

CLEARLY MENTION that your post is an ENTRY for this contest.

Drop the LINK to your post IN THE COMMENTS. You can add a picture if you like. It is NECESSARY as I have to post a link in Discord on Friday, 5 days later for voting and also for my own compiling purposes.

Amazing Natures categories can be Botany, Zoology, Geology, Landscapes or 
Philosophy