One of the things I really enjoy about photography challenges is the opportunity to get outside NOW to see what's there! Although there are 1,000s of images in the archives, I prefer to use something "fresh" each time!
This is my entry for the Amazing Nature Community's weekly "Amazing Nature Contest: FREE TOPIC - #5/5/23" challenge, organized by @bucipuci.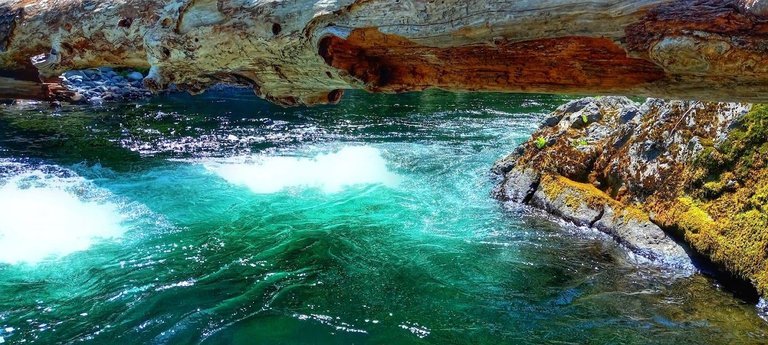 The above was taken during a camping trip last week, to the Sol Duc Hot Springs area in Washington state's Olympic Peninsula.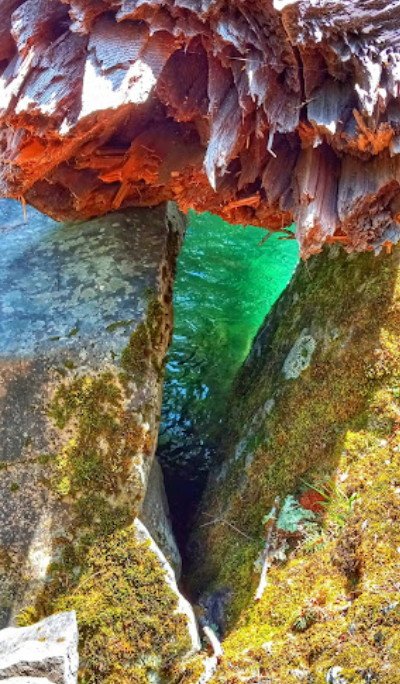 We were hiking along the Sol Duc River trail on a rare sunny day (the area is generally part of a temperate rainforest), and the river is very active and fast at the moment because of snowmelt at higher altitudes.
We came around a corner where the sun filtered through the very dense tall trees, and a log had fallen across the canyon and saw these amazing colors!
The bright blue is the result of the relatively high sulphur content in the water, which trickles down from the nearby natural hot springs.
Most of the time, the Sol Duc is far slower moving, and there are not as many active rapids as during the late spring. It will continue like this until late June, when the snow below 6,000 feet (1825m) will have finished melting.
Whereas the mineral hot springs themselves are wonderful — although a bit expensive at 18 USD for an hour soak — the camping and surrounding nature truly are amazing!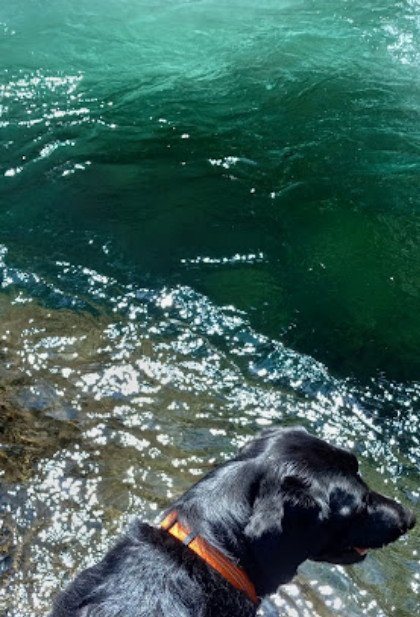 My friend's dog really loved the water, but the main mineral content that comes from the hot springs is sulphur, so she ended up not only smelling of wet dog, but also a little bit like rotten eggs!
The river is swimmable in calm pool areas, but the water is from recently melted snow so it is only a couple of degrees above freezing... so only for the bravest of souls!
Mostly, I just wanted to share the amazing colors and beauty of nature!
Thanks for stopping by, and I hope you enjoyed the pictures!


All images are our own, unless otherwise credited!