Today marks our nation's Independence Day and to celebrate freedom, I decided to bring my sister and niblings to a hike. My. Yangbew is our go to because it's just near us. From our house to the base of the said mountain is about a 20-minute hike and another 30 minutes more or less to get to the top.
Hiking or walking is an activity that I like to do because aside from it's health and mental benefits, I also feel the freest, liberated and happy. I'm free from all the worries in the world. No problems. No responsibilities. Just lucky and blessed to be alive.
While the country celebrates our independence, I'm celebrating the freedom life has to offer and what better way than to spend it with nature.
While we can hike from our house to the mountain, I wanted to take another route so we decided to ride a jeepney to bring us to one of the routes to the mountain.
That didn't go as planned because my nibling decided to take us to another route instead where I took this photo along the way.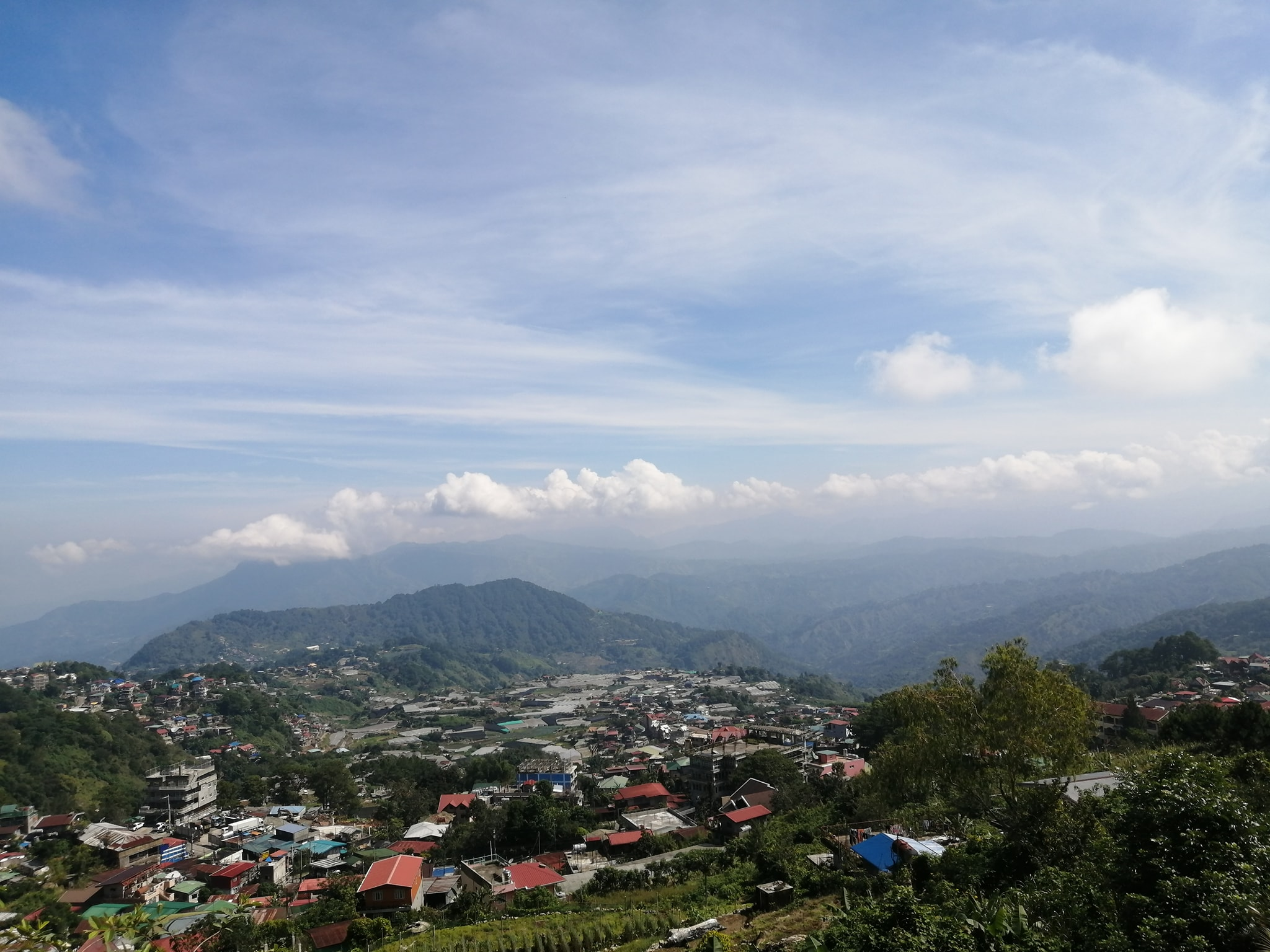 That's the other parts of the town like Alno and Bahong and the mountain ranges in the background are the other places in the province.
The road where I took this will also take us to our house and to the city next our town. From the beginning of our walk, I was a bit disappointed because of how hot it is. The initial route I was thinking has more shade. That's why I like taking that route.
However, even though things don't go our way, life shows us more things to appreciate just like this church.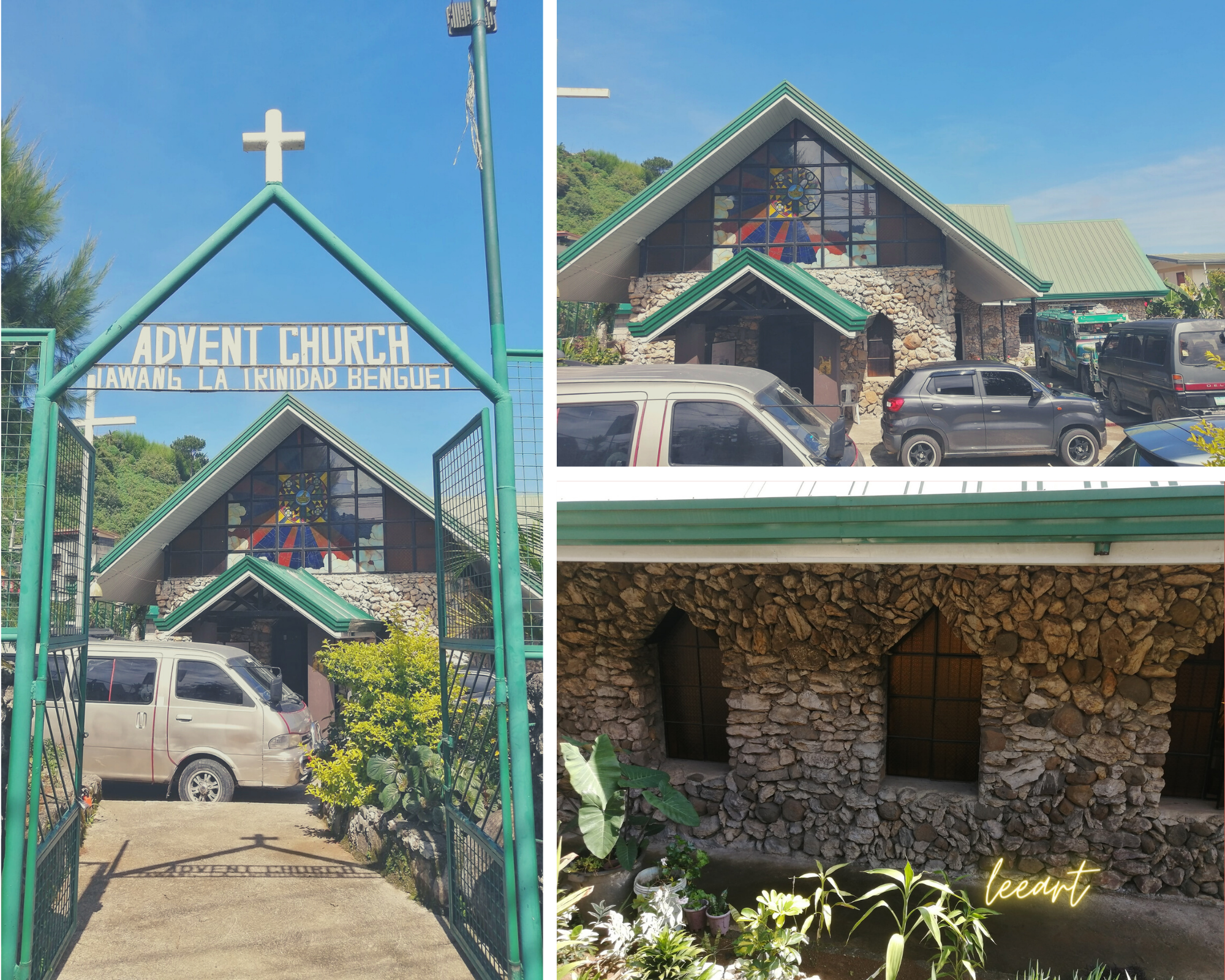 I've been wanting to see this church for myself when I saw it the first time posted online. However, I don't know where it was. It said on the post Tawang but I didn't realize Tawang is a big place.
From there it didn't take us long to reach one of the trails that will take us to the top of Mt. Yangbew. We saw a sign stating that it is Mt. Yangbew. We saw a trail but was hesitant at first. There were residents across the road who overheard us and advised us that while it is indeed a trail going to the top, it is a more challenging one.
We heard the word challenge and we made up our mind right away to try it.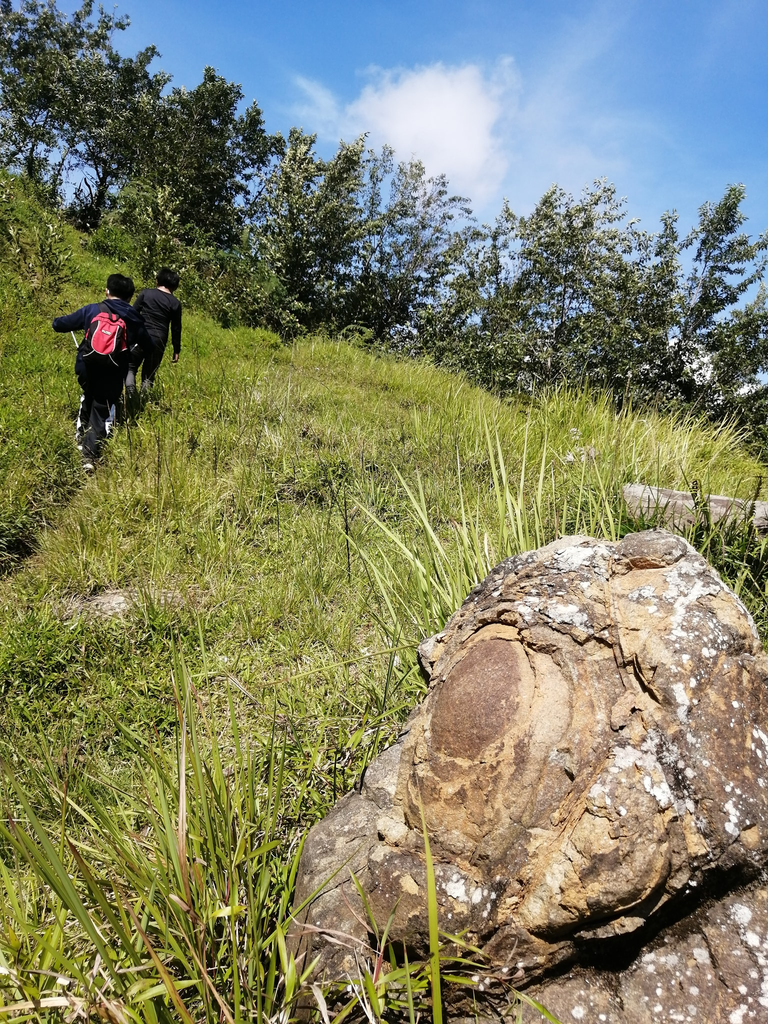 "Dragon eggs" as we like to call it, are rocks of different sizes that forms round or oblong in shape and they can be seen along the trail.
The trail became pretty evident right away that it is going to be a challenge. It is slippery for the grass are still wet. Also, the incline is pretty steep almost all the way. Added to that is how bushy it was. We even had to crouch low in some because of too much overgrowth covering the trail.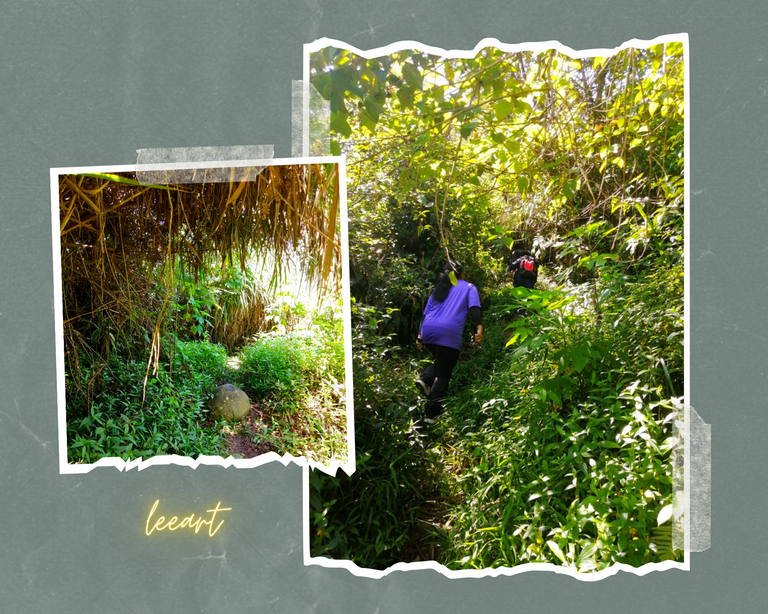 I was surprised to see this cow at some point along the way. Notice the houses in the background. Slowly but surely our mountains are being filled with man-made structures.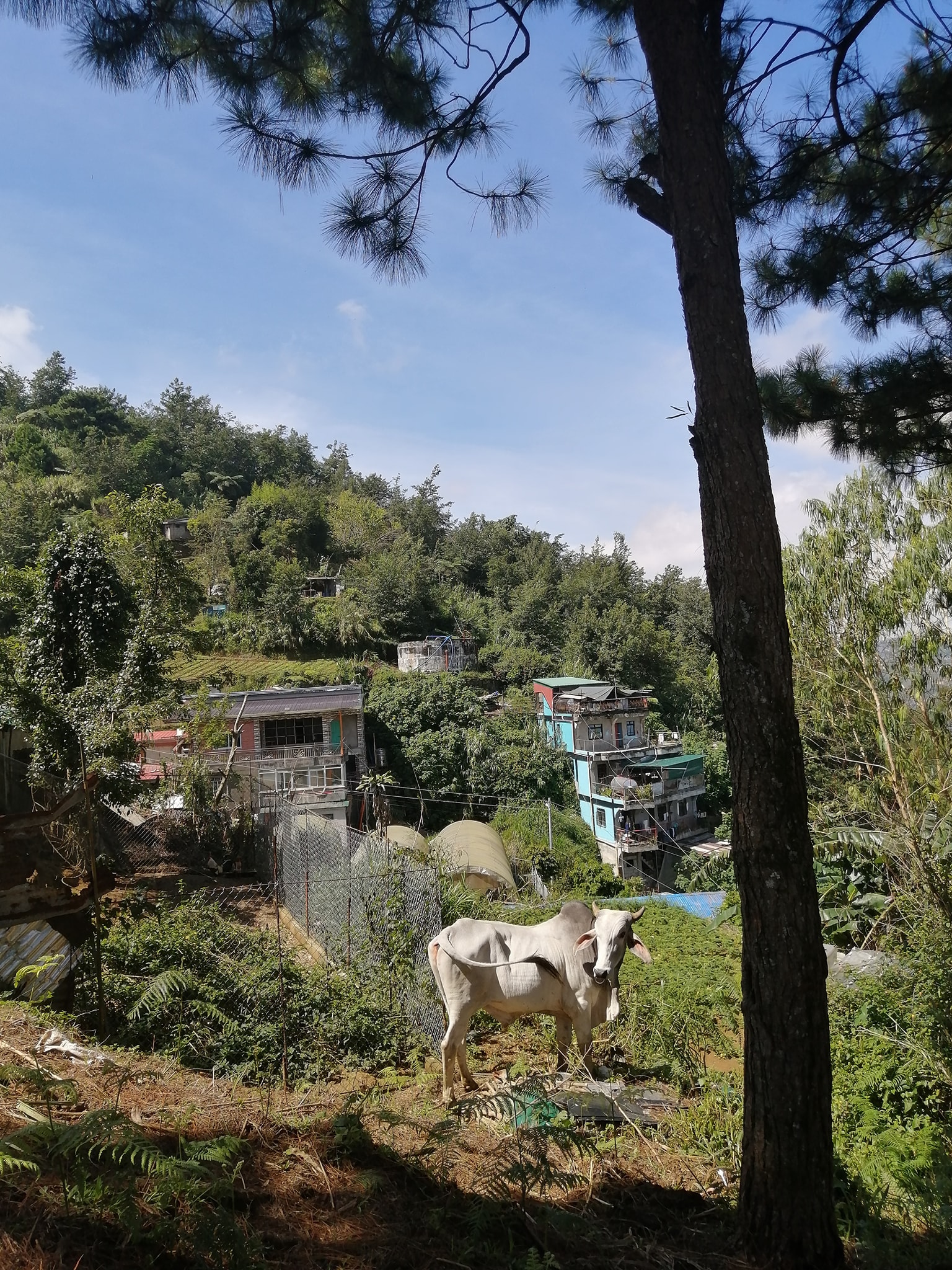 Once we were near the top, the trail suddenly became much, much easier.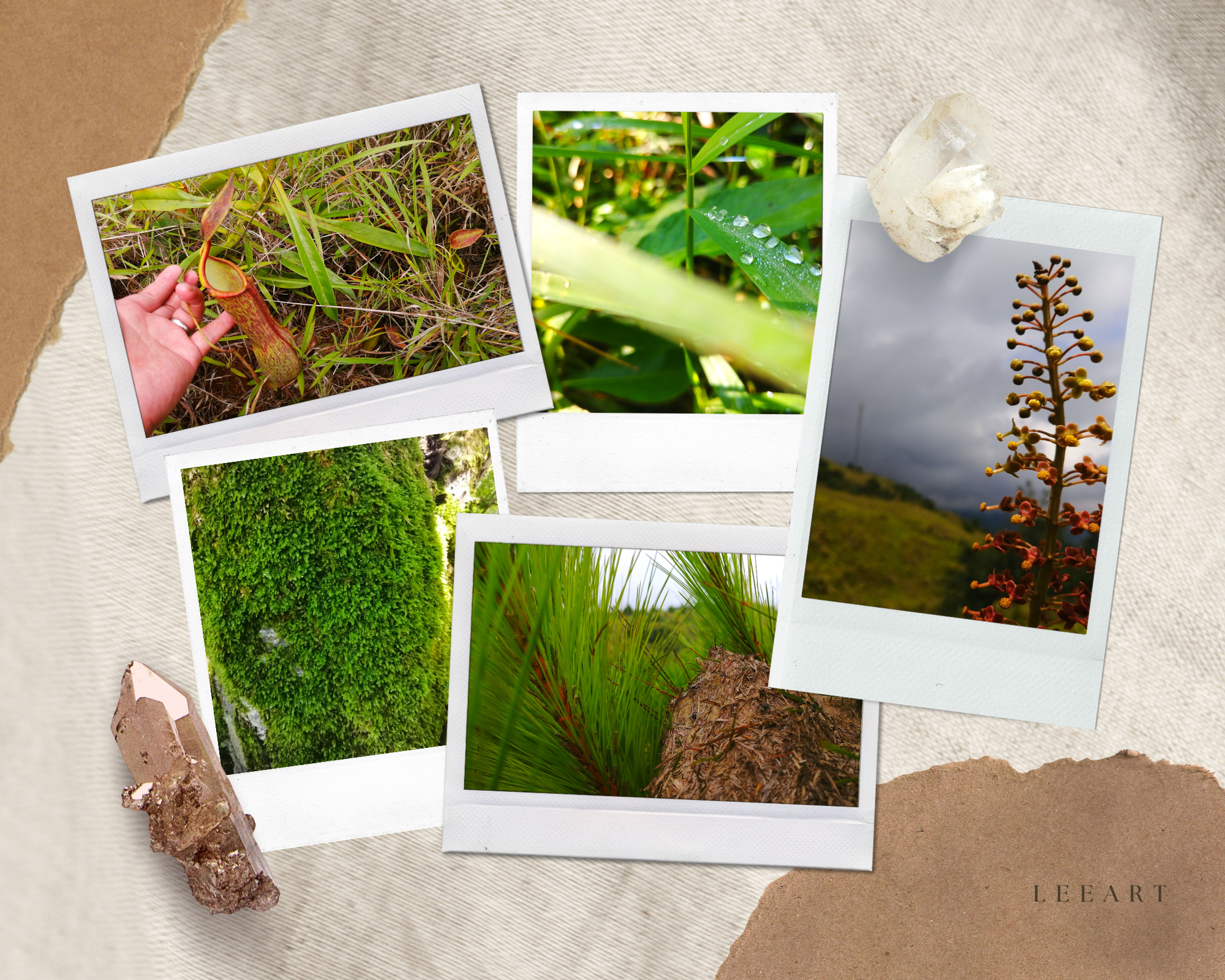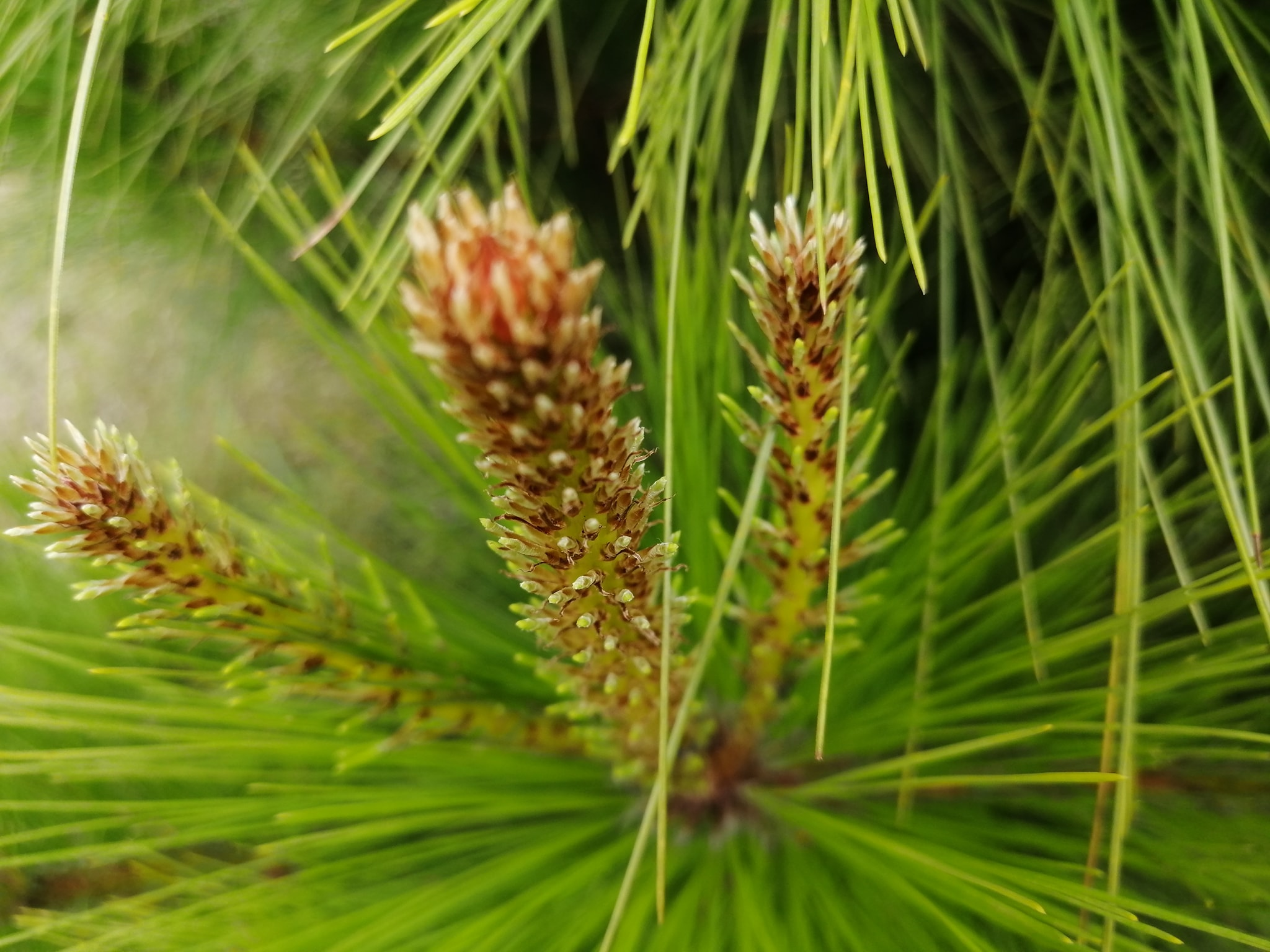 Pine trees such as this can be seen throughout the mountain sparingly scattered. Their growth seem to be stunted.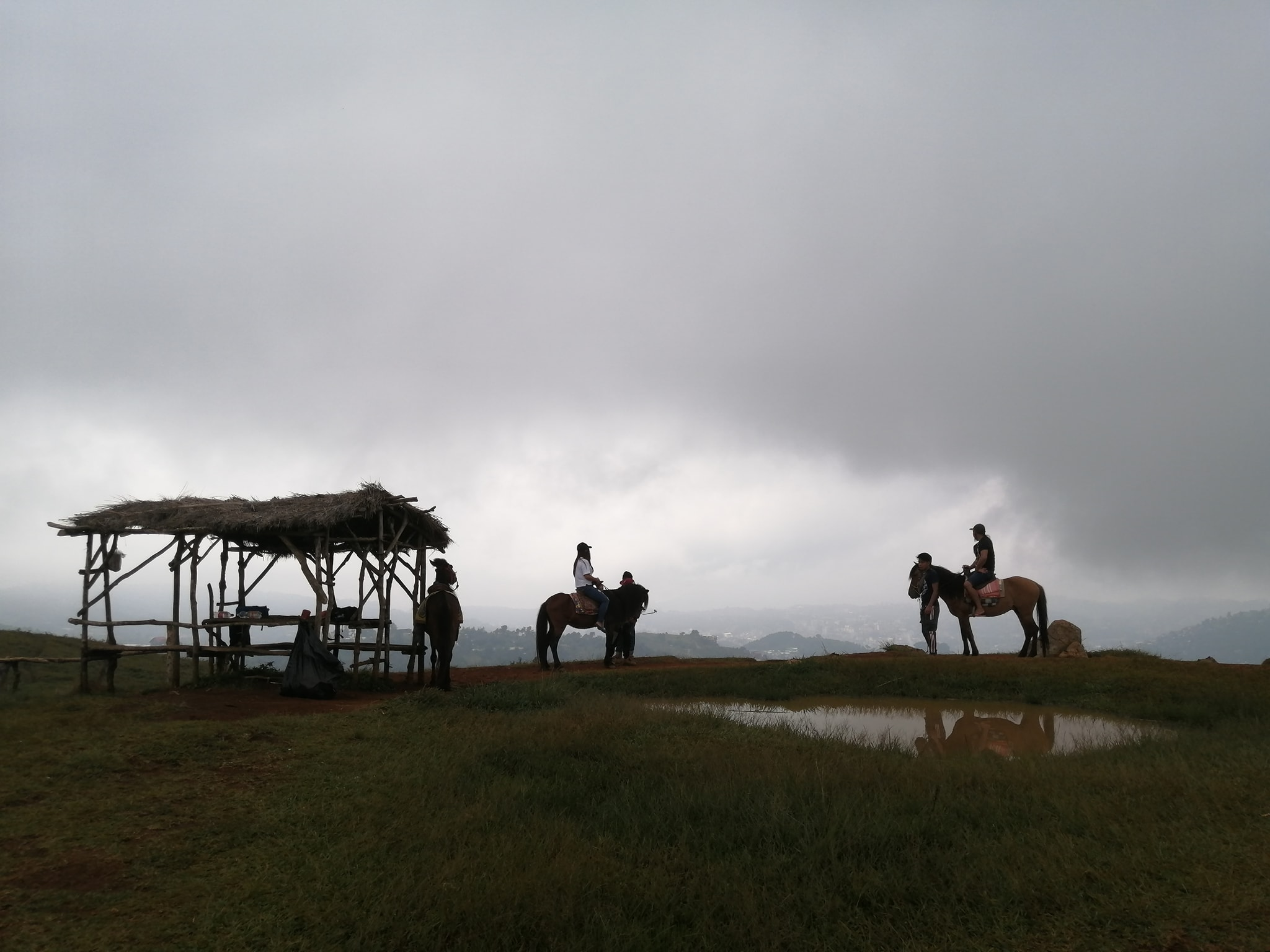 After logging in and paying the necessary fee, I then let my niblings ride a horse. The minimum rate for these horses for hire is PHP200 (USD3.77 as of this writing) per 30 minutes. There will be caballeros who assisted them as they don't know how to steer a horse.
While waiting for them to finish their ride, I took these photos.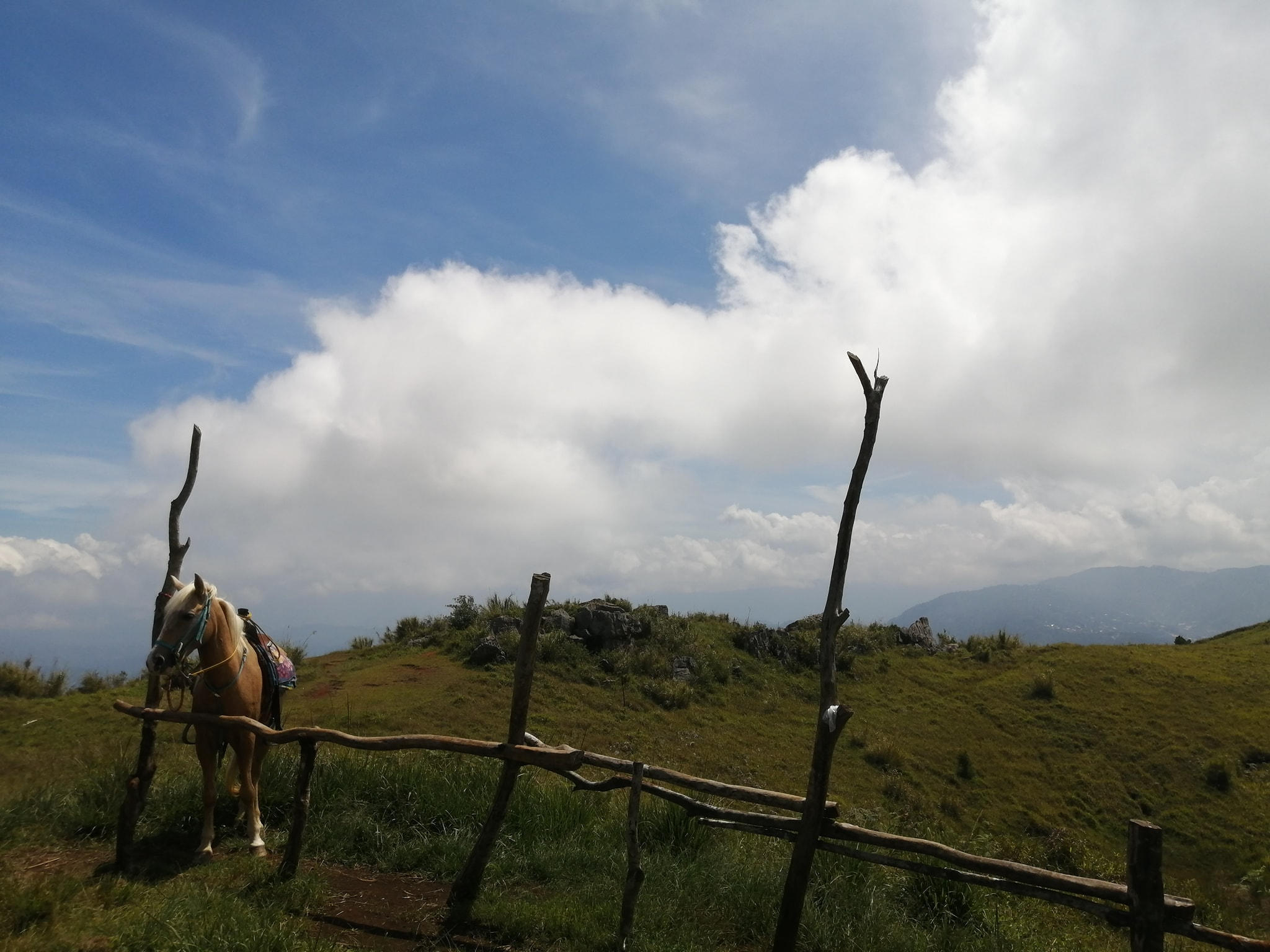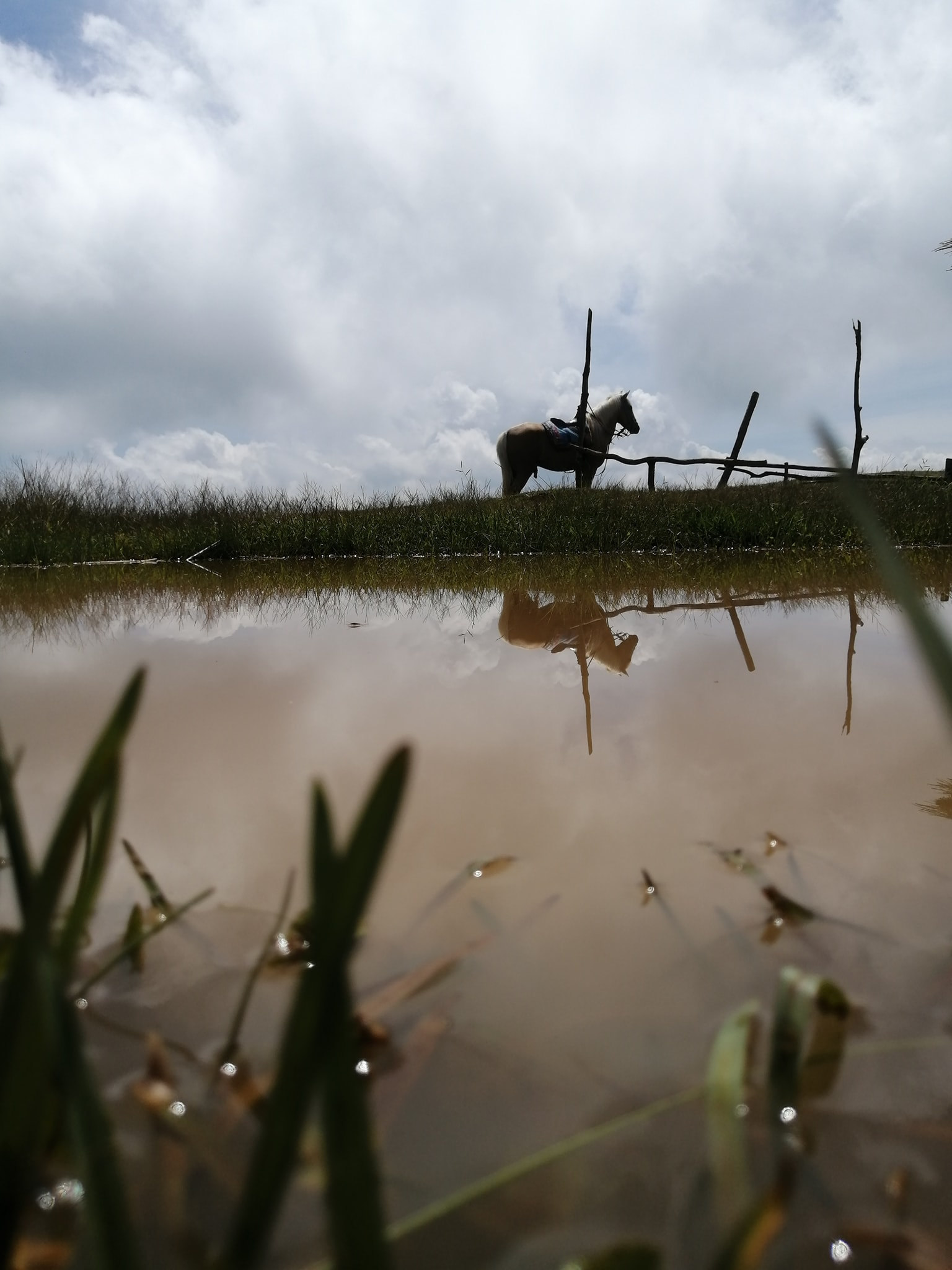 There were a few horses there for hire. Horseback riding, camping or just walking around the area are some of the things one can do there. There were photoshoots going on as well when we were there. It's a nice spot for it offers lovely views of the town and the surrounding mountains.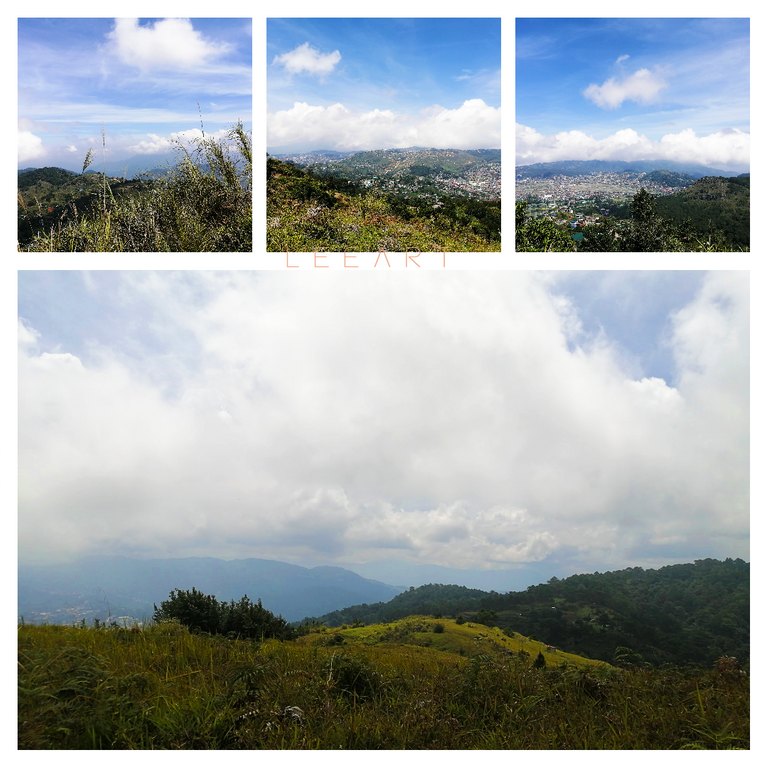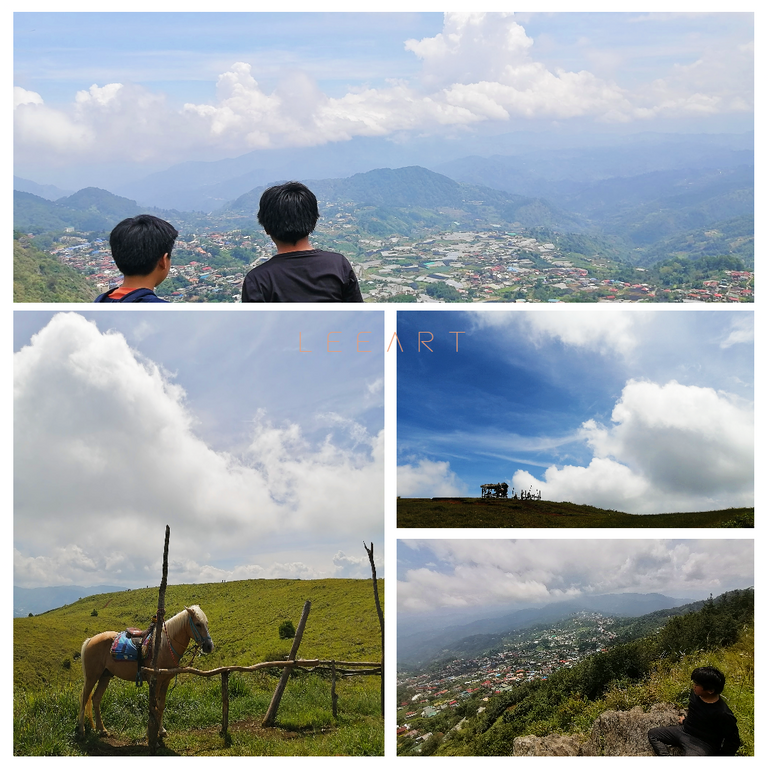 After walking around the place, eating some of the snacks that we had and admiring the wild plants around us and the view, we unfortunately had to leave. The sky is growing dark by the minute and it threatened rain.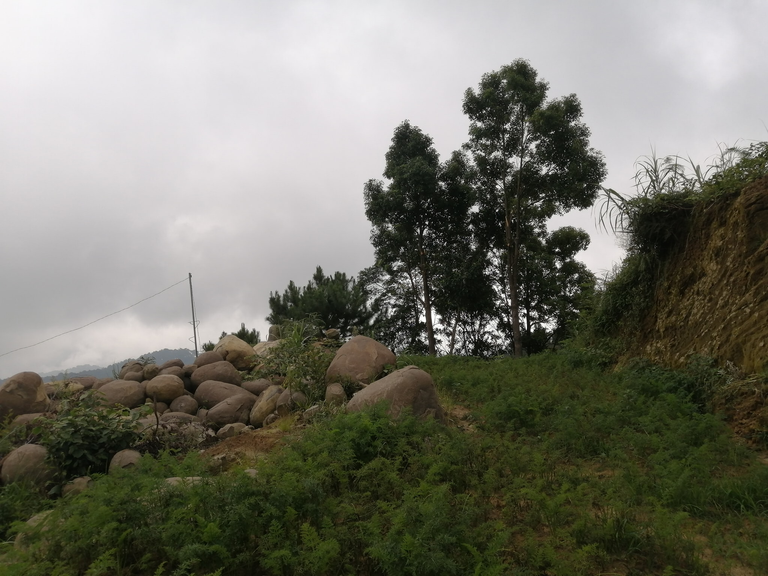 These are just some of the dragon eggs that one can see around here. Apparently, a house was built on this area already where before there was none and these stones were piled beside it.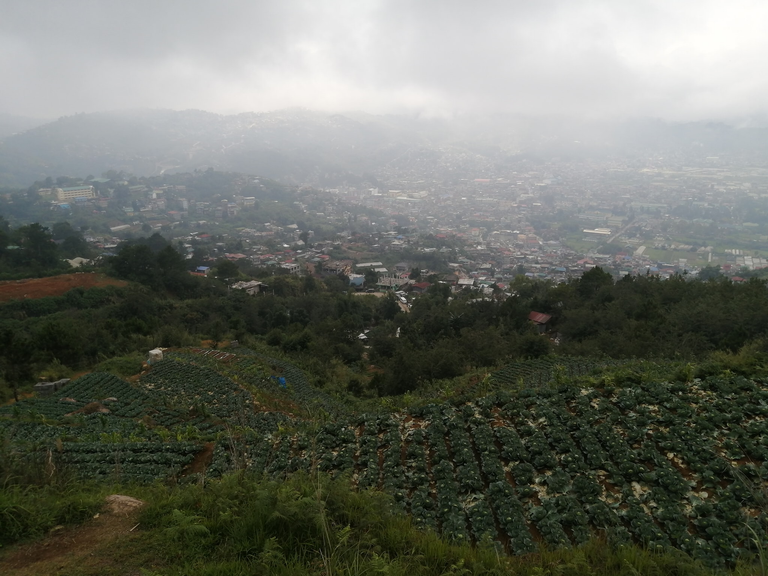 Also, this cabbage farm is also new. More and more areas are now being planted. It only goes to show that soon this mountain will not be spared from turning to a residential.
By the time we reached the road, it started to drizzle. Good thing we were able to catch a ride right away to take us home.
This is my entry for #SublimeSunday by @c0ff33a and #BeautifulSunday by @ace108.
#nature #travel #hike #mountain #health
All contents are mine.