When talking about Africa, wild animals are the first thing I imagined since childhood. And the first to come to mind were elephants, giraffes and, of course, zebras. Yes, in that order, lions and hippos and buffaloes came after.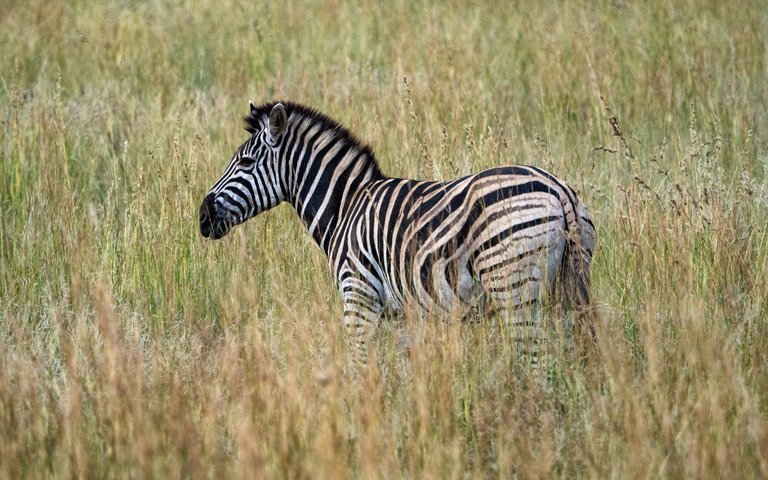 So today I want to share with you some pictures of zebras from two parks in South Africa: Pilanesberg National Park and Marakele National Park. I rarely photograph wildlife, mostly if I'm lucky enough to see some animals or birds while hiking or during landscape photography trips. I lack motivation and perseverance :) But during a trip to South Africa, it was a sin not to visit safari parks at least for a short time.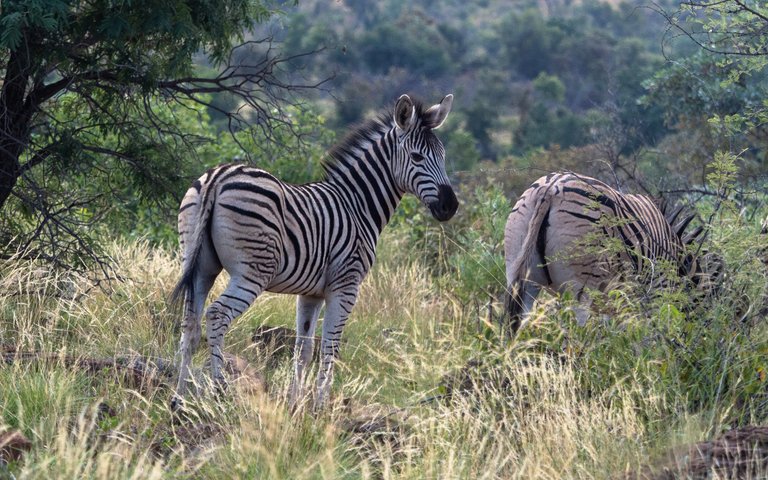 Zebras, these conspicuous and bright striped animals are very charming — both when they pose in the grass among bushes and trees, and when they stop at the edge of a paved park road to nibble the grass. Three plump striped figures in a row attract attention, even if they turn their butt towards us :) And these zebras almost did not pay attention to our cars frozen on the road and people staring at them.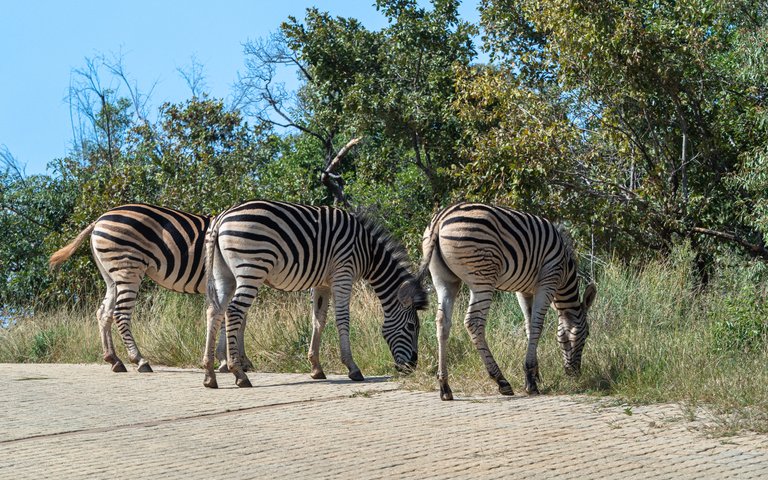 In the photos, all zebras belong to the species Plains zebra, the most common. By the way, these zebras have not only black and white stripes on the skin. Until the moment when I saw zebras live, I did not even know this, but they also have brown "shadow" stripes closer to the animal's rump. For me it turned out to be an amazing discovery :) As they say, this is typical for the southern populations of this species.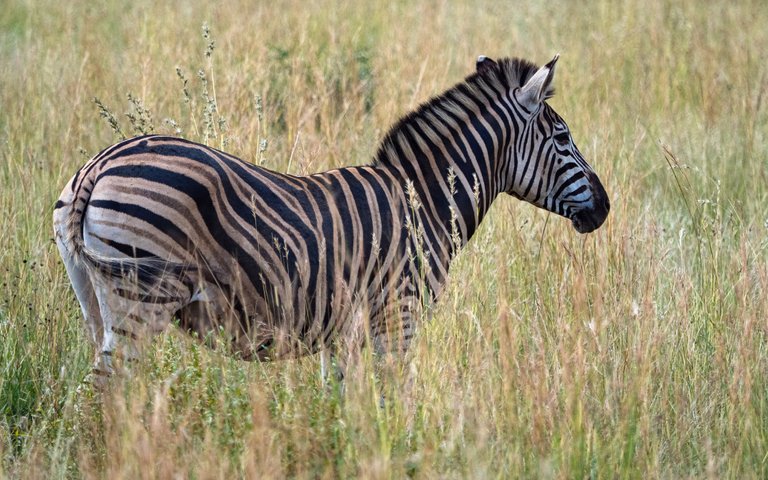 Still, the current safari parks, which give many people the opportunity to see interesting and unusual animals in their natural habitat, are wonderful places. If hunting can be treated differently, then photo hunting is a completely different matter. It brings so many emotions when you can look into the eyes of a wild animal from a distance of several meters!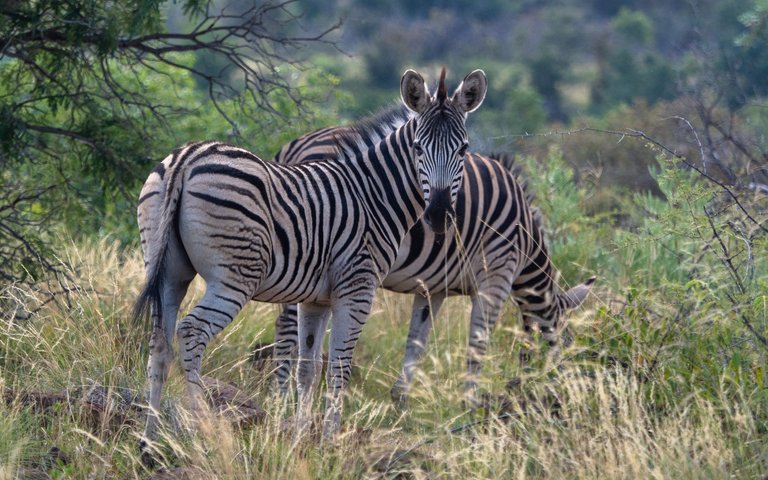 Often there is not enough time or skills (or money for guides) to visit completely wild corners of the planet in order to track down wild animals on your own. But if you don't want to admire such interesting animals at the zoo, safari parks are very helpful in this sense. Let the animals be comfortable there despite our curiosity!
---
It's better to watch the photos in high resolution.
This post is also an entry to the PhotoFeed Around The World Contest — Africa dedicated every day of the week to one of the continents. Check out @photofeed for more information :)
---
Camera: OLYMPUS E-M1 Mark II
---
You can also see my photos in my blog LJ and in my profile on NatGeo. You can read a short interview with me here.
---