One of my favorite parts of our Family Lake Powell Vacation was the jet skiing adventures at sunrise.
I am very much a morning person and so to get out on the water right as the water was coming up was amazing!
We went to Reflection Canyon on a beautiful, calm morning and the reflections were incredible!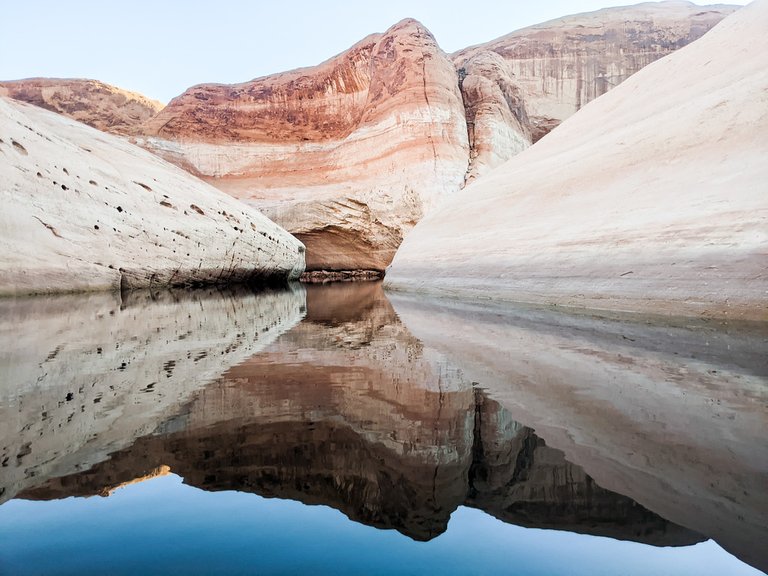 @jarvie picked Oak Canyon to camp so that we would have access to lots of cool canyons close by. The x below is where we were camped.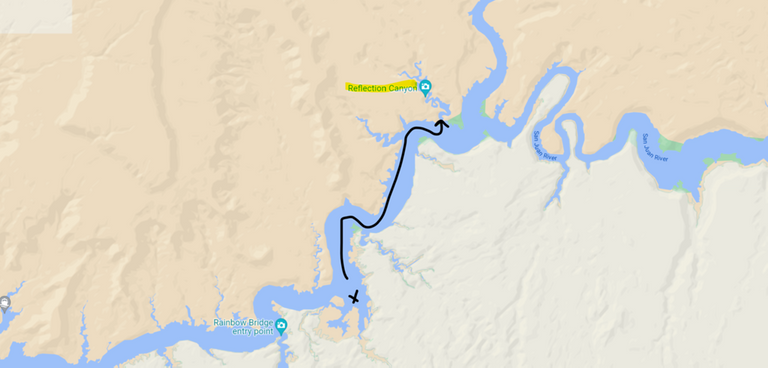 Thanks to cell phone gps I can show you where the pictures were taken along Reflection Canyon.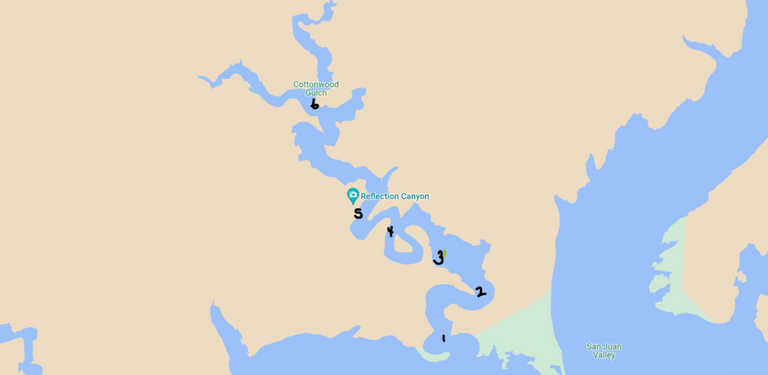 #1
You might remember from the Glen Canyon Dam post I talked about the "bathtub" line. The white is where the high water mark used to be.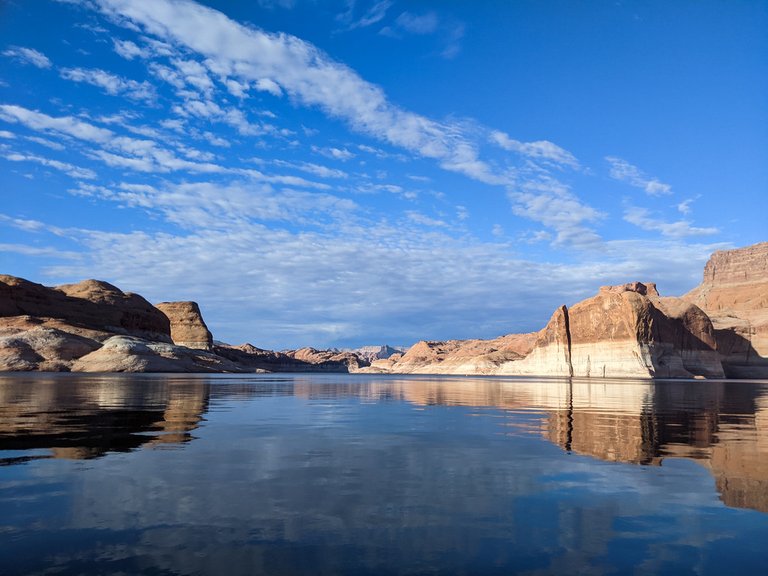 Jodi and I!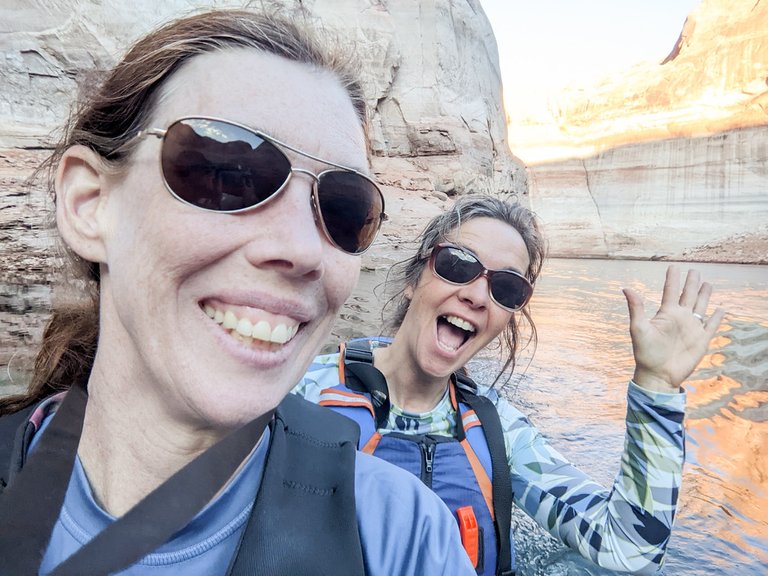 #2
You get pictures and videos at this stop.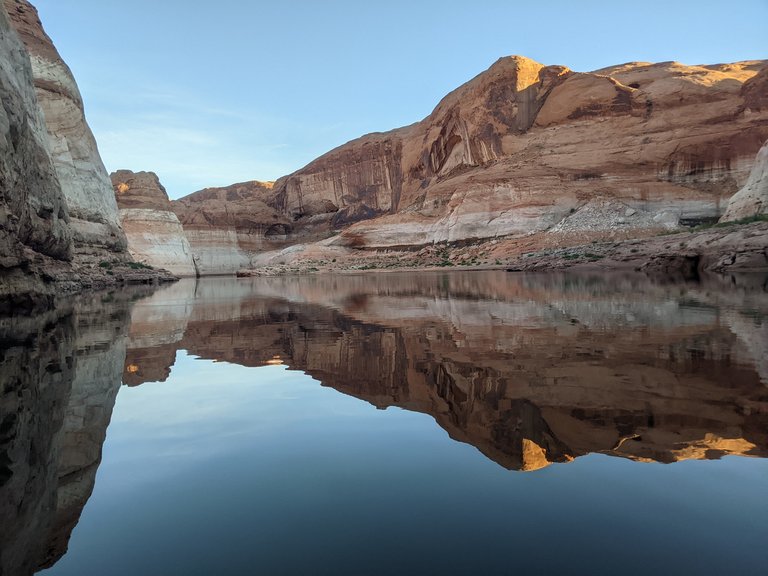 #3
At times it was a little scary driving the jet ski cause you didn't know where the turn was.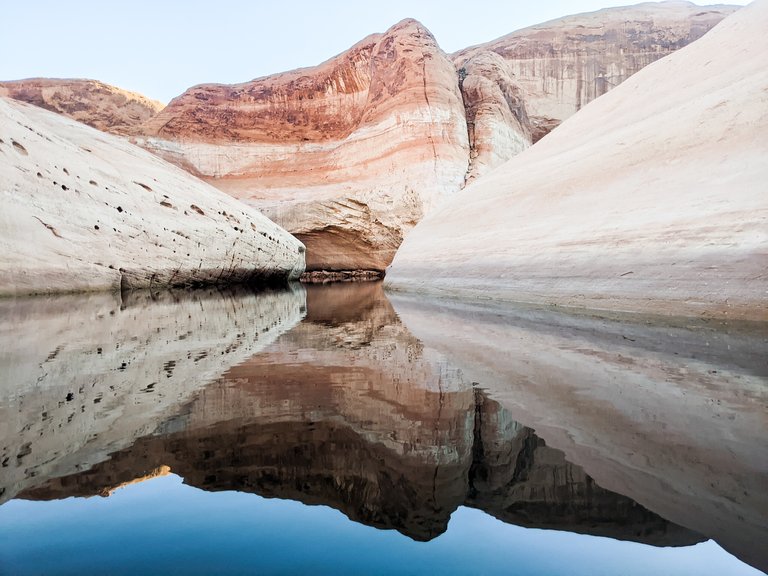 #4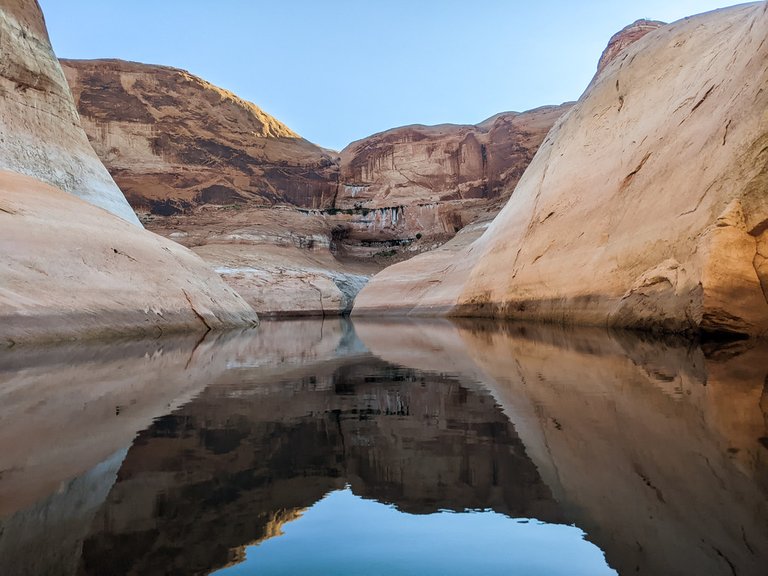 #5
The sun started peeking over the canyon walls.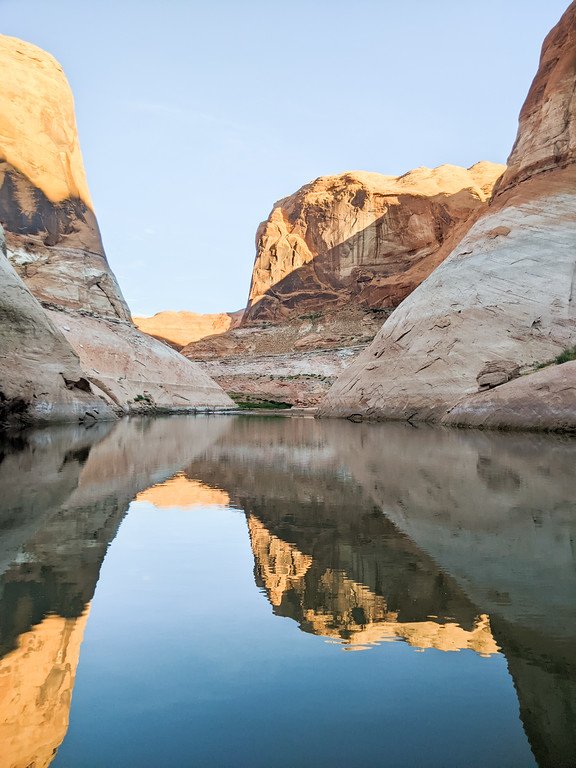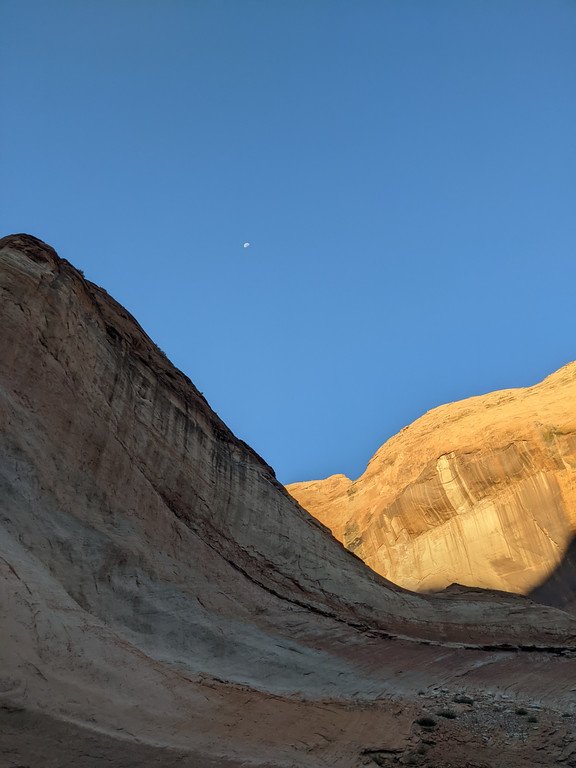 ---
#6
@jarvie doing a little acrobatics on the jet ski.
Such a cool canyon and a gorgeous morning to be there.

Share Our World Series
2022
Share Our World: Highlights of Lake Powell Vacation
Share Our World: DC Temple
Share Our World- Butterfly Wonderland
Share Our World: Hillwood Gardens
Share Our World: Hillwood Estate
Share Our World: National Arboretum
Share Our World: A gorgeous walk!
Share Our World: United States Botanic Garden
Share Our World: Washington Youth Garden
Share Our World: Washington National Cathedral
Share Our World: The George Washington University
Share Our World: Washington Monument
Share Our World: The Sonoran Desert
Share Our World: Spring 2022 Round Garden
Share Our World: Winter Wonderland
2021 posts are here 4 Year Hive Birthday (2021)
All the 2020 posts are here 3 year anniversary on HIVE
All the 2019 posts are here My 2019 Steem Journey
All the 2018 posts are here My Year Journey on Steem