Saludos querida comunidad de hive que Dios los bendiga a todos, Éxitos en todo lo que emprendan.
Greetings dear hive community, God bless you all, success in everything you undertake.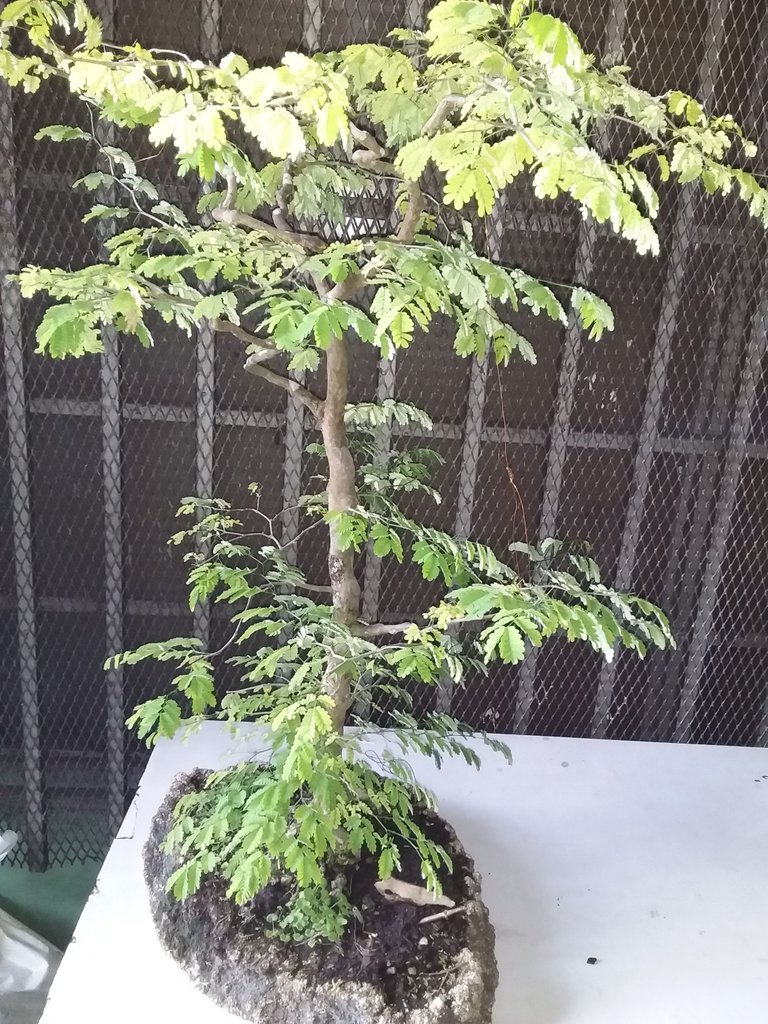 ---

En esta oportunidad quiero compartir con ustedes este árbol que me pareció extraordinario, tiene 42 años de historia; Les cuento: hay un viejo amigo amante de los arboles pequeños o bonsai llamado Diego Palomo que desde muy temprana edad se intereso por este arte milenario, y específicamente hace 42 años planto este hermoso árbol, es un quiebrahacho; Estuve averiguando un poco y aprendí que es una especie de planta de la familia Fabaceae, y puede crecer grandes alturas tanto que hecha unas semillas que miden entre 8 y 12 cm.
In this opportunity I want to share with you this tree that I found extraordinary, it has 42 years of history; I tell you: there is an old friend lover of the small trees or bonsai called Diego Palomo that from very early age was interested in this millenarian art, and specifically 42 years ago he planted this beautiful tree, it is a quiebrahacho; I was finding out a little and I learned that it is a species of plant of the Fabaceae family, and it can grow great heights so much that it makes seeds that measure between 8 and 12 cm.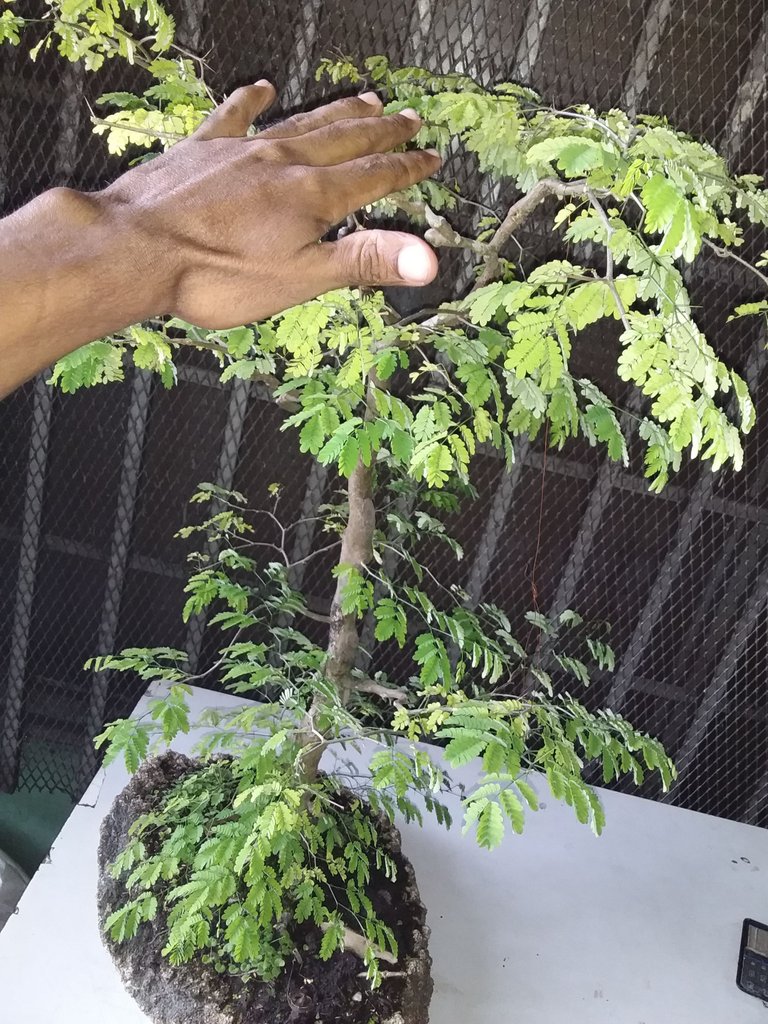 Sin embargo este árbol fue ligeramente modificado o tratado para que no creciera a grandes alturas es decir como un bonsai, su raíz principal fue cortada para impedir su crecimiento luego fue plantada y a sido cuidado, regado y abonado durante todos estos años, me parece una dedicación extraordinario para lograr lo que este árbol es el día de hoy.
However, this tree was slightly modified or treated so that it would not grow to great heights like a bonsai, its main root was cut to prevent its growth, then it was planted and has been cared for, watered and fertilized during all these years, it seems to me an extraordinary dedication to achieve what this tree is today.

Actualmente este árbol le pertenece a un señor que lo compro llamado Diego Pereira y continua con la misma dedicación de cuidado ya que es muy delicado y si se dejare así sea un corto tiempo sin regar puede morir
Currently this tree belongs to a man who bought it called Diego Pereira and continues with the same dedication to care because it is very delicate and if it is left even for a short time without watering it can die.
Creo que dedicarle 42 años de vida a cultivar un árbol es una pasión extraordinaria todos nosotros deberíamos tener la misma pasión para cultivar todo en nuestra vida para que al pasar del tiempo podamos ver materializado lo que hemos invertido nuestro tiempo;creo que este QuiebraHacho representa muchas cosas pero lo que mas debemos aprender de este árbol es que así como estas personas le han demostrado tal afecto todos nosotros debemos hacerlos en cada área de nuestras vidas; Con nuestras familias, con nuestra salud, con nuestra fe ETC dedicarle el tiempo que sea necesario para que después de pasar tanto tiempo podamos ver que nuestra inversión vale la pena
I believe that to dedicate 42 years of life to cultivate a tree is an extraordinary passion; all of us should have the same passion to cultivate everything in our lives so that as time goes by we can see materialized what we have invested our time in; I believe that this QuiebraHacho represents many things but what we should learn from this tree is that just as these people have shown such affection, all of us should do the same in every area of our lives; with our families, with our health, with our faith. ETC dedicate as much time as necessary so that after spending so much time we can see that our investment is worth it.

Agradezco a esta comunidad de hive que me a permitido contar la historia de este pequeño árbol maravilloso que al decir verdad tiene mas edad que yo jajaja. Quiero decirles que ojala podamos hacer lo mismo en esta valiosa comunidad cada día dedicarle el tiempo necesario, regarla, cultivarla y compartir mas y mas entre todos nosotros para poder formar lazos, como los del Quiebrahacho Que por si no te has dado cuenta debe su nombre a la dureza de su corteza que es tan fuerte que dicen los conocedores que es capaz de quebrar un hacha.
muchísimas gracias por leer nuestro blog querida comunidad de hive y aprender con nosotros sobre este árbol de muchas décadas hasta pronto, Dios te bendiga
I thank this hive community for allowing me to tell the story of this wonderful little tree that to tell the truth is older than me hahaha. I want to tell you that hopefully we can do the same in this valuable community every day to dedicate the necessary time, water it, cultivate it and share more and more among all of us to be able to form bonds, like those of the Quiebrahacho that in case you have not noticed owes its name to the hardness of its bark that is so strong that the experts say that it is capable of breaking an axe.
thank you very much for reading our blog dear hive community and learn with us about this tree of many decades, see you soon, God bless you.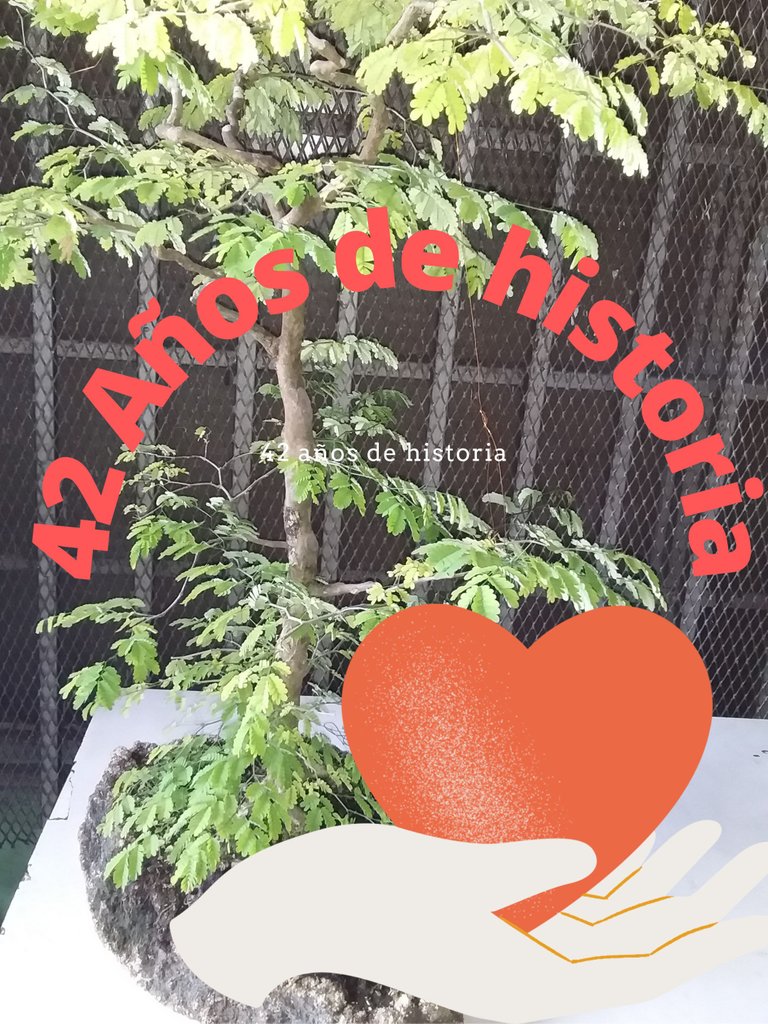 Ediciones de mi autoria hechas en Canva
My own editions made in Canva
Fotos de mi autoria
Photos of my authorship