As my mum is the head of PatchworkGuildeAustria, I grew up with and in patchwork und quilts. Tbh I never felt the same passion for it like my mum did - AND THAN CAME 2021.
Now here I am - and I'm OBSESSED with Quilts and Patchwork!
So - I saw all those quilted jackets on Pinterest and was like OK LET'S GO - I need one. But, as I'm not used to draft my own patterns and also couldn't find the perfect one for what I had in mind, I started with a vest.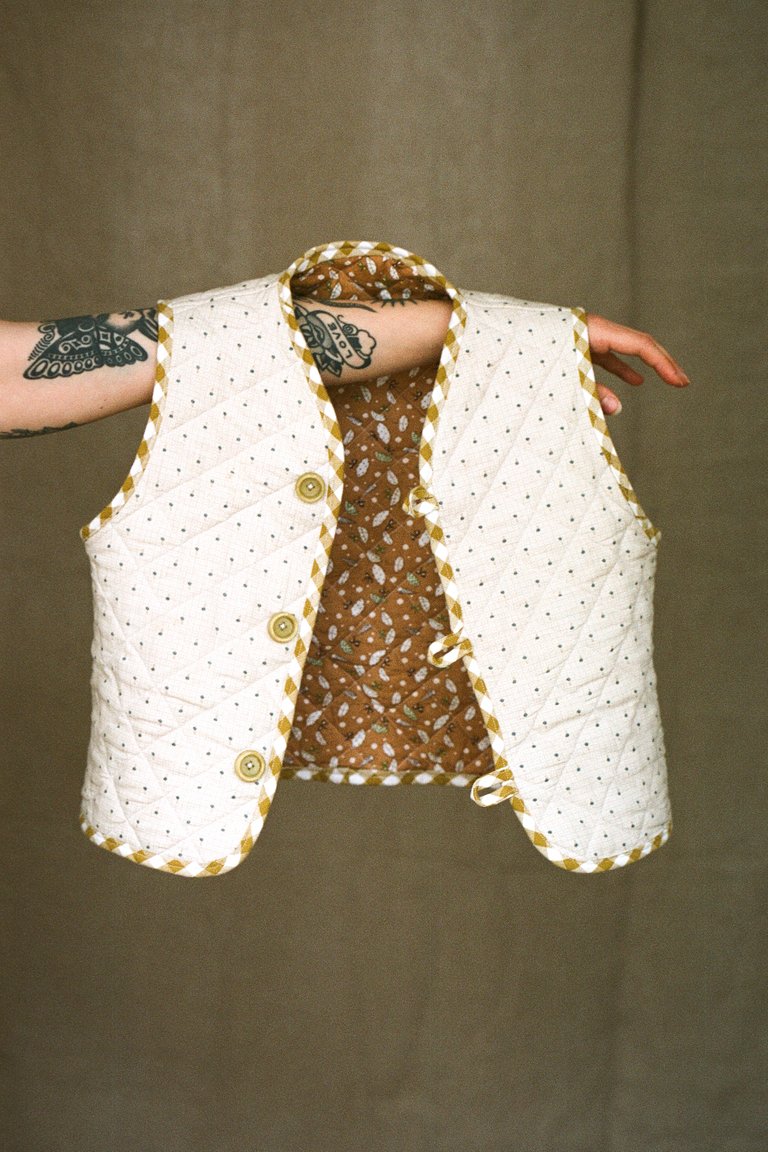 (analog photography by Lisa Leutner)
I started with cotton - batting - cotton and quilted it in straight lines.
AFTER quilting i cutted the fabric in it's final shape, as the fabric gets smaller during the quliting process.
Sewed together shoulders and sids with french seams (if you don't know how to do a french seam - leave me a comment and I will work on a post to show you everything step by step)
Bias tape
Buttons
Wear it
And yes- it's THAT easy!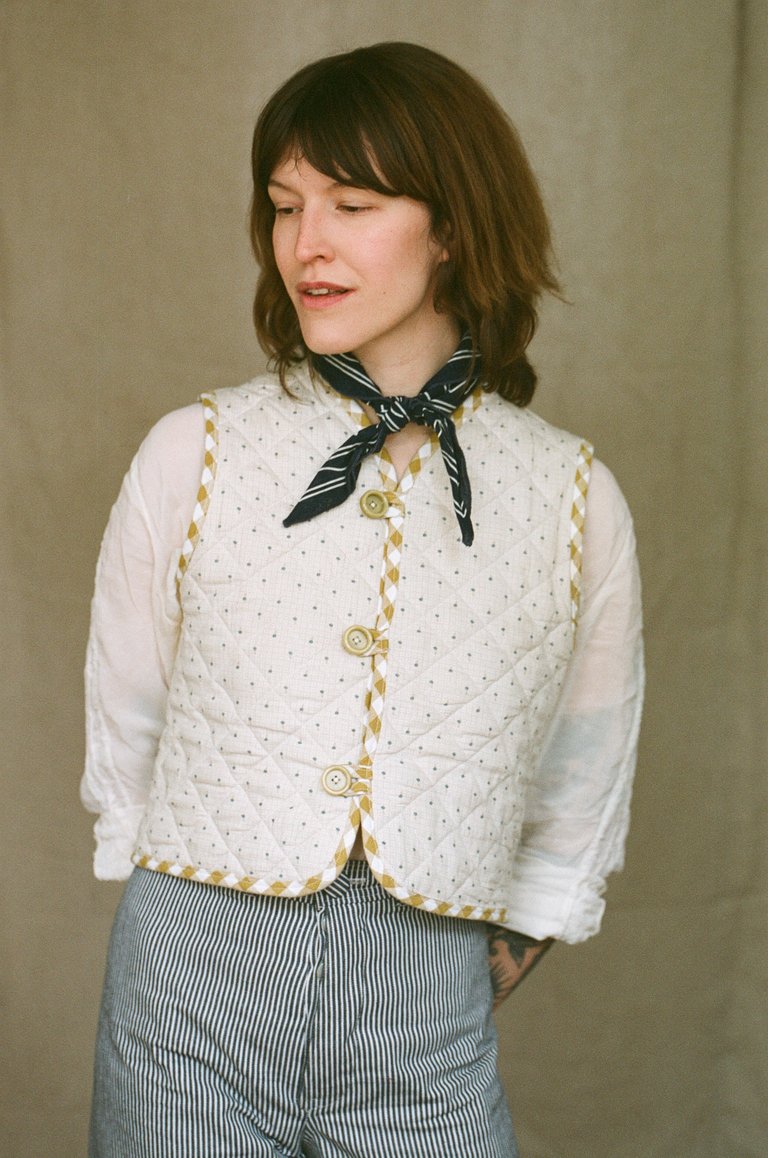 (analog photography by Lisa Leutner)
And you can even wear it up-side-down!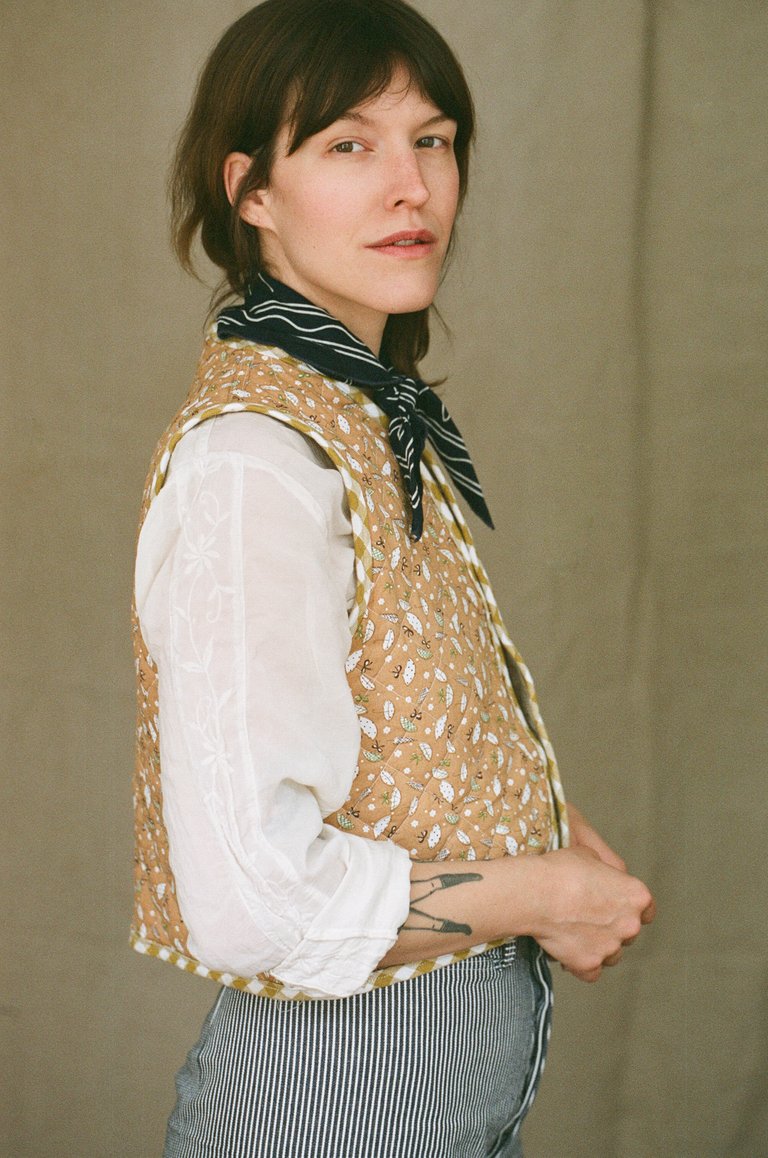 (analog photography by Lisa Leutner)
Hope you like my first quilted, selfdrafted vest!
♥️ BUSSI BUSSI ♥️
SOPHIE