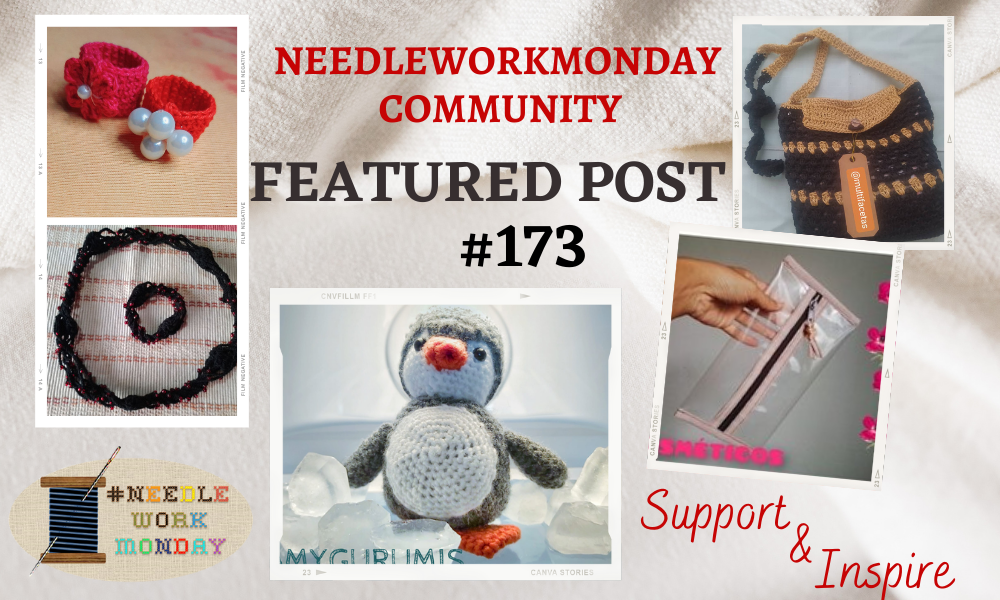 Greetings to all needle artists and supporters!
Welcome to NeedleWorkMonday Community's
173rd Featured Posts!
This is a weekly curation showcasing the needlework of our very own HIVEians.
Every Monday we get together to share our love and passion for the needle arts, posting from the NeedleWorkMonday Community and using the #needleworkmonday tag. On all other days we use the #needlework tag. We enjoy each other's creations, ideas, patterns, tips and shortcuts.



𝒪𝓊𝓇 𝓂𝑜𝓉𝓉𝑜 𝒾𝓈 𝓉𝑜 𝒮𝓊𝓅𝓅𝑜𝓇𝓉 𝒶𝓃𝒹 𝐼𝓃𝓈𝓅𝒾𝓇𝑒.
Let us as a community, continue to show our love and support by visiting and commenting on each other's work while inspiring one another with the beautiful works of needle art that we do. Nothing makes a heart happier than to read a supportive comment from a fellow member!


Here are our featured posts this week:
by @amygurumis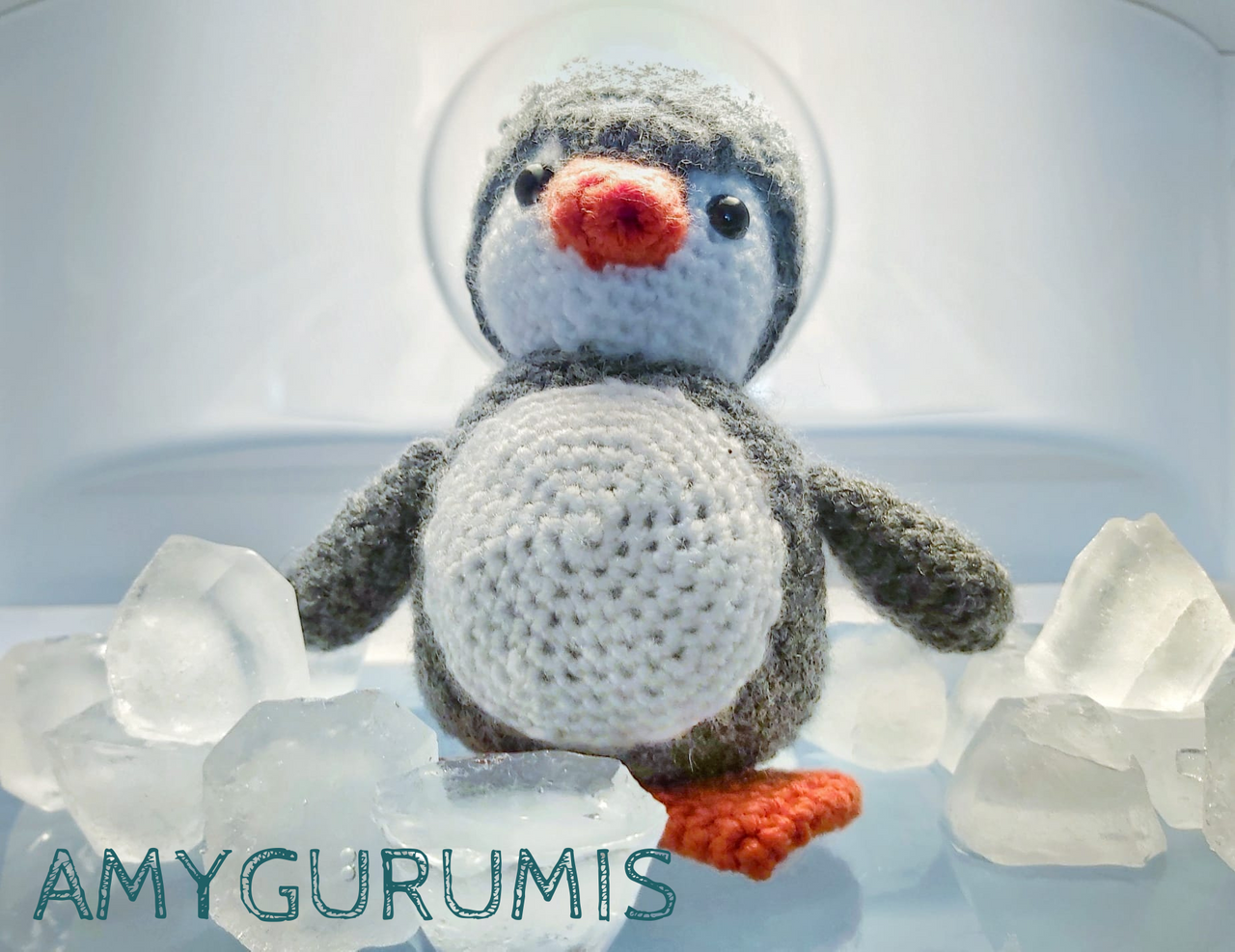 @amygurumis shares with us a cute and cuddly amigurumi penguin.
It is a very well elaborated project with a very neat finish, the best of all is that she gives us the pattern to knit our own little penguin.



by @leslieq78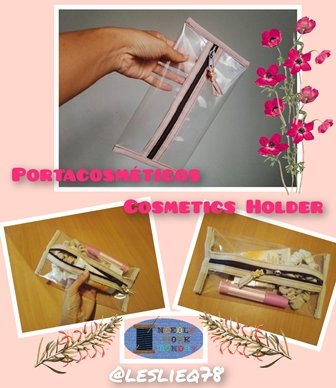 @leslieq78 brings us an object that should not be missing in a woman's purse : A cosmetic holder. In this publication she shows us how we can make a practical transparent cosmetic holder with few materials and very simple steps.
The final result is wonderful.



by @gladymar1973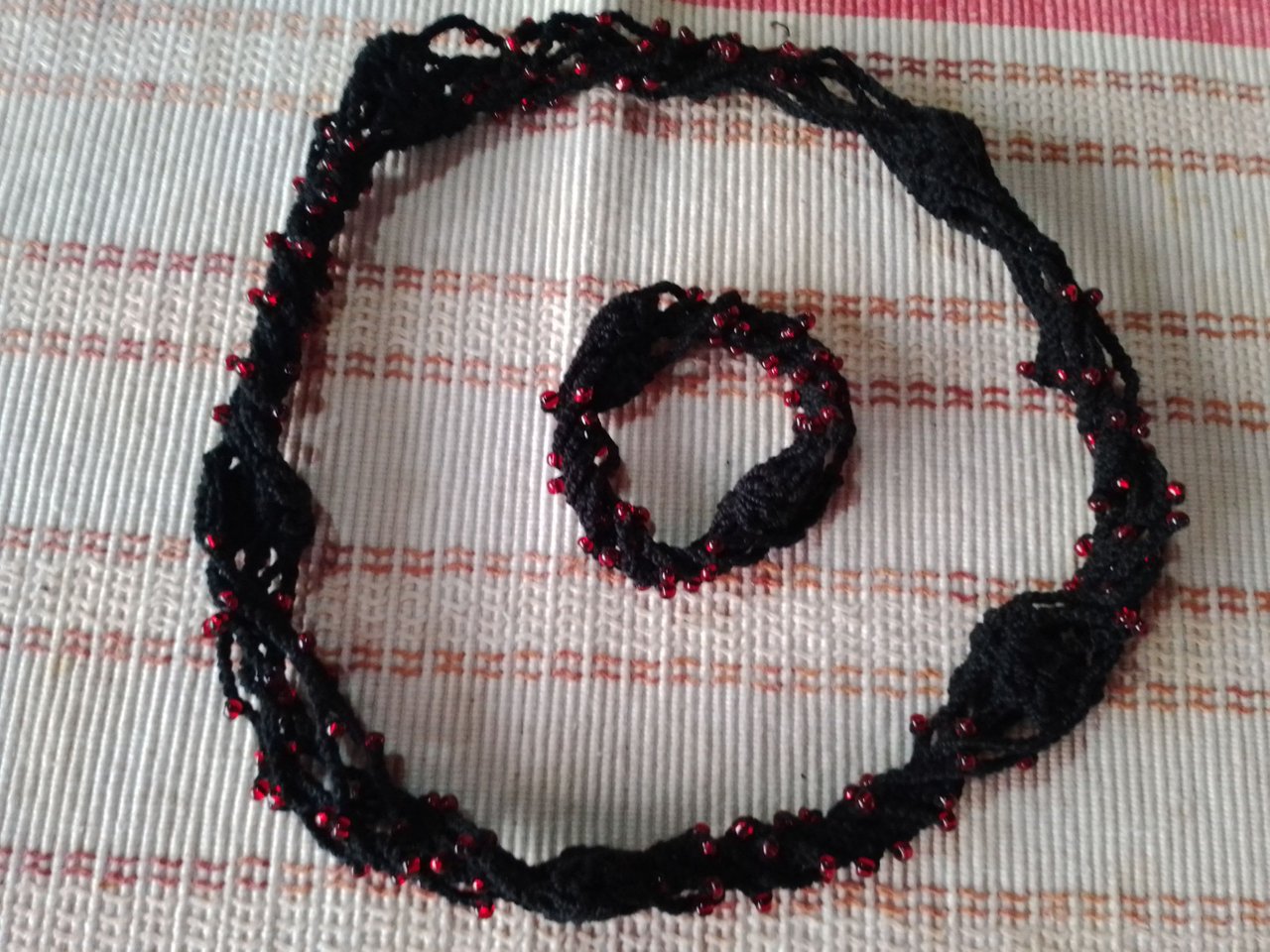 @gladymar1973 presents a beautiful set of necklace and bracelet woven with beads. Black and red make a great combination.
We can see that it was a laborious job but the end result was fantastic.



by @milamarkn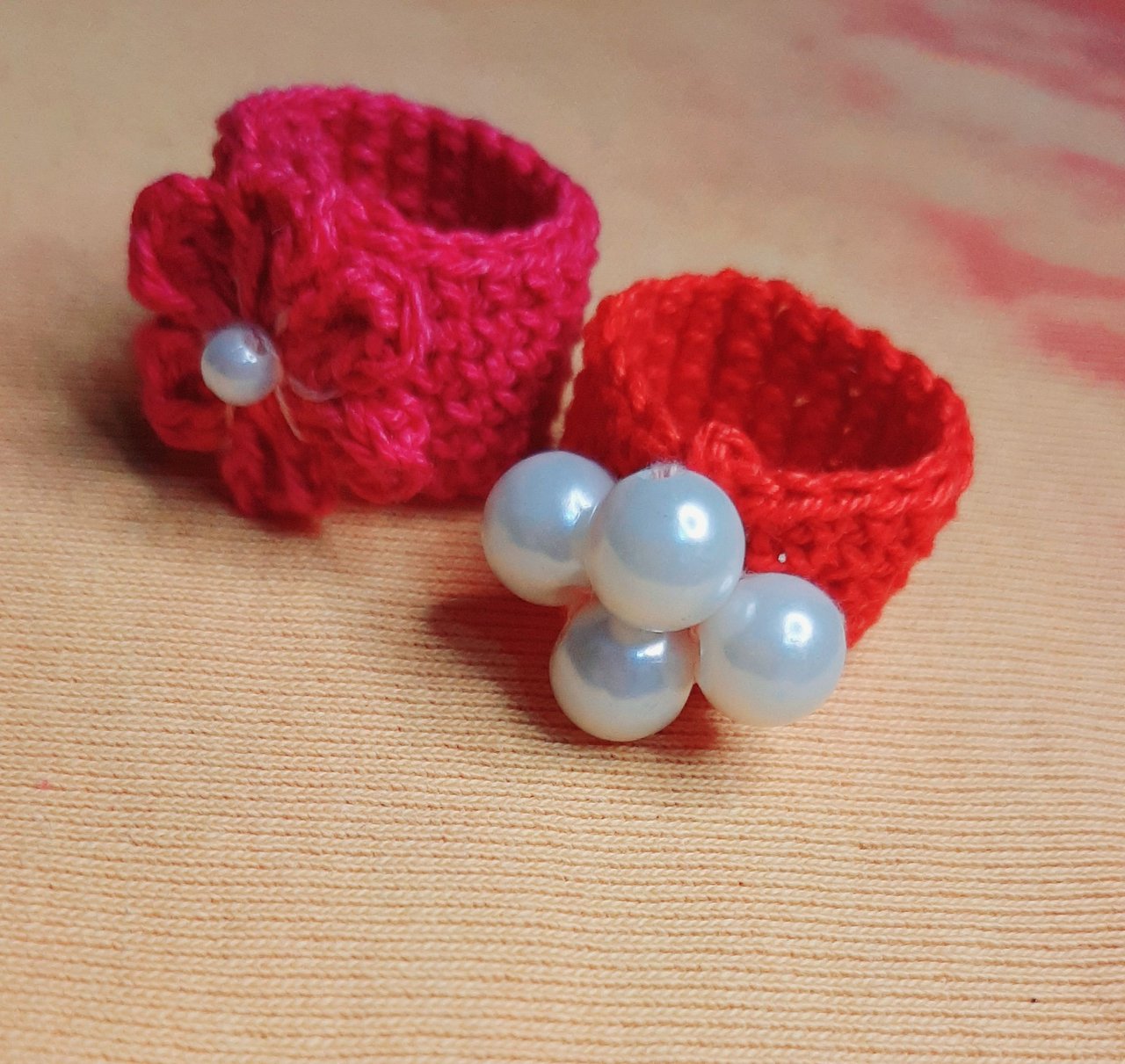 @milamarkn brings us these innovative crocheted rings decorated with beautiful pearls. Of all the time I've been knitting, this is the first time I've seen rings of this style and I found them very comfortable and easy to make.



by @multifacetas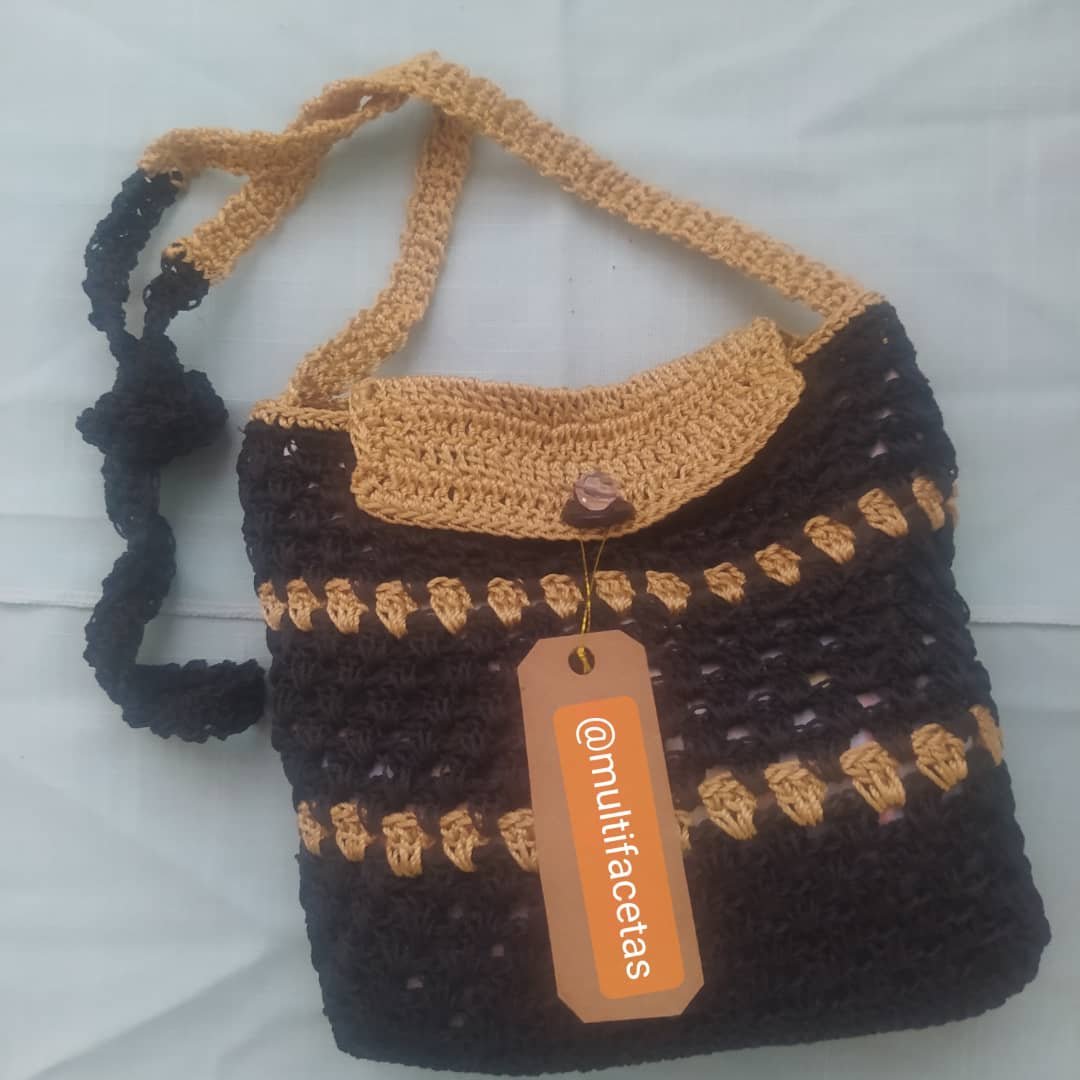 @multifacetas shares with us a beautiful crocheted bag she made to carry some of her personal items such as her ID and cell phone. This kind of bags are very practical and never go out of fashion. Besides, crochet offers us the possibility of creating many combinations of colors and designs.



Thank you for stopping by to view our featured posts for this week. Please stop by their posts and show them some love with a read, a comment and an upvote for sharing their handmade creations.
To see more needle arts, please check out the the NeedleWorkMonday Community and check back here with @needleworkmonday every Wednesday / Thursday for the weekly Curation posts!!
If you are a needlework artist we'd love to have you join us to share your work and inspire the Hive blockchain to give a craft a try.



Please Subscribe and Post from the NeedleWorkMonday Community for a chance to be featured and upvoted (please follow the posting guidelines in our updated FAQs)! On Mondays, please ensure that you include the #needleworkmonday tag and on other days, please use the #needlework tag (without the word Monday attached).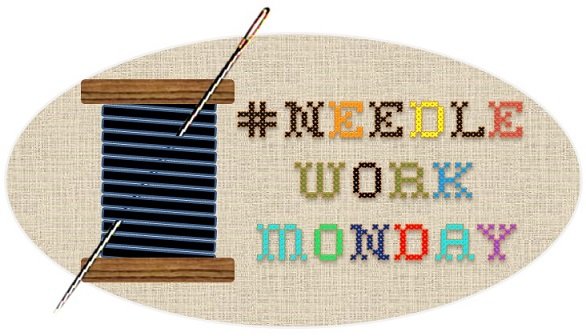 Many thanks to @kattycrochet for providing our lovely custom dividers!
NeedleWorkMonday Founder:
Administrator:
Community Builders:
Today's curation is written by @kattycrochet