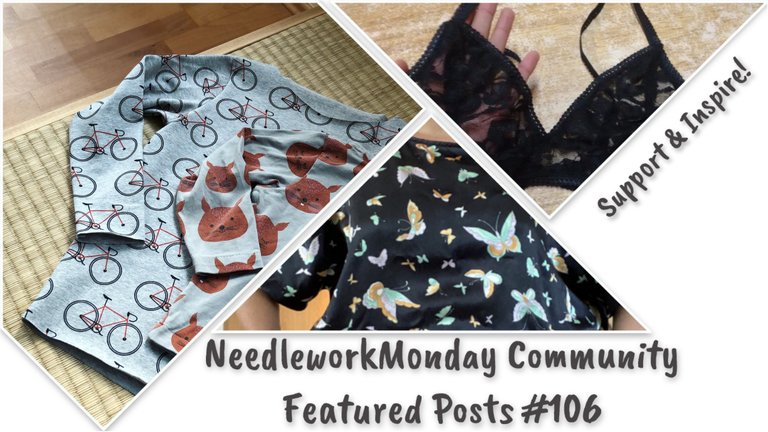 Greetings to all needle artists and supporters!
Welcome to NeedleWorkMonday Community's 106th Featured Posts!
This is a weekly curation showcasing the needlework of our very own HIVEians.
Every Monday we get together to share our love and passion for the needle arts, posting from the NeedleWorkMonday Community and using the #needleworkmonday tag. On all other days we use the #needlework tag. We enjoy each other's creations, ideas, patterns, tips and shortcuts.



𝒪𝓊𝓇 𝓂𝑜𝓉𝓉𝑜 𝒾𝓈 𝓉𝑜 𝒮𝓊𝓅𝓅𝑜𝓇𝓉 𝒶𝓃𝒹 𝐼𝓃𝓈𝓅𝒾𝓇𝑒.
Let us as a community, continue to show our love and support by visiting and commenting on each other's work while inspiring one another with the beautiful works of needle art that we do. Nothing makes a heart happier than to read a supportive comment from a fellow member!

A crafter's heart is filled with joy when they have created something with their own hands. There are a lot of tools for us - from simple needles over crochet hooks and knitting needles to electrical ones like a sewing machine. There were a lot of interesting and educating posts this week, but I decided to make a "special edition" dedicated to sewing, showing the different projects that can be made, that not everything will run smoothly but that you can get a good result nevertheless. Here are our featured posts this week!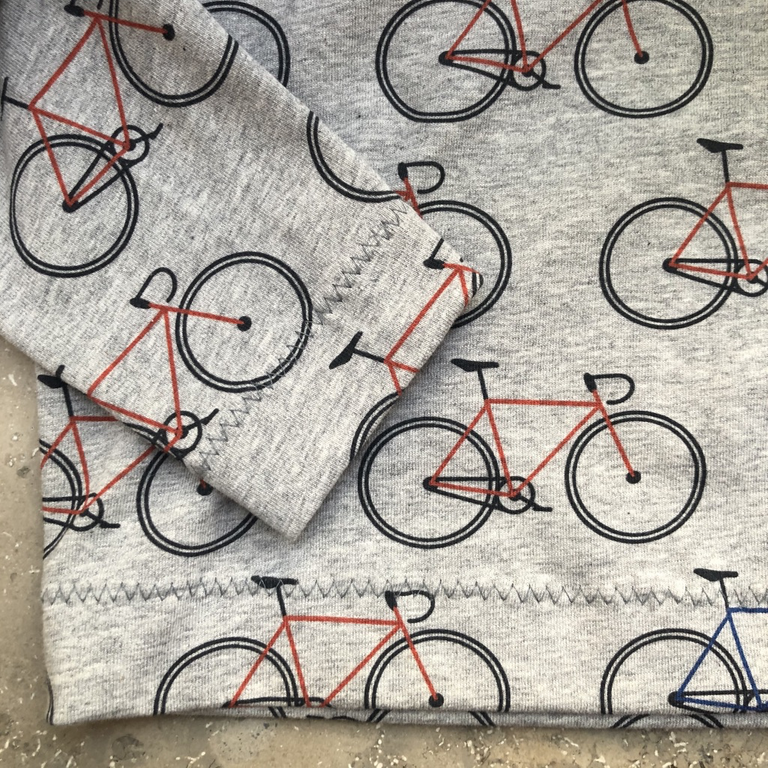 Kids grow and need new clothing all the time. @akipponn decided to make a new shirt for her bike-loving daughter and bought a lovely fabric. Isn't it great that kids are small, and we can afford to splurge a bit and buy a good, long-lasting fabric! She used a pattern that she made before, where she knew she would get a good result - and I'm sure her daughter will love wearing that shirt!
Though I'm a bit curious to see whether she comes up with an idea for the fabric of the old shirt - it still looks very good...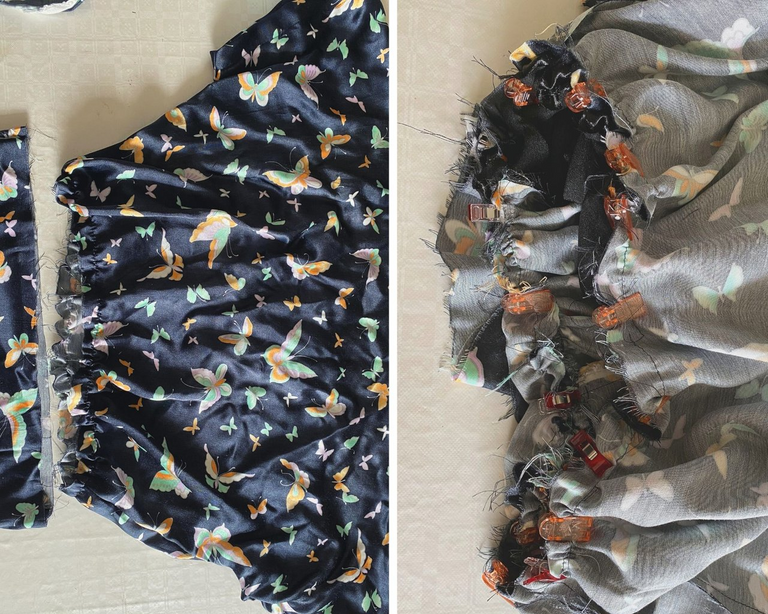 And others still dream of the perfect pattern, which will work with your favorite kinds of fabric and bring a wearable result. @neumannsalva is still on her quest for that elusive treasure and shows us what she learned from her latest attempt: There's always a way to rescue at least parts of it. She now has a beautiful top made of this lovely fabric with all the butterflies on it :) And here again I'm sure she will find some purpose for the discarded skirt of the dress.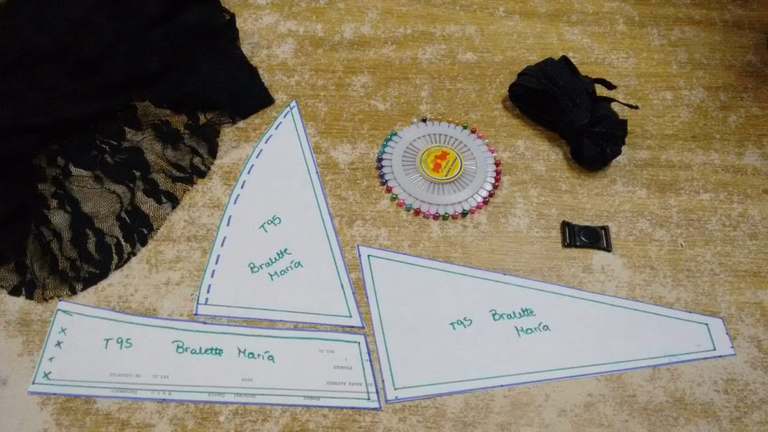 Again a first try for a pattern, with much less fabric - which doesn't make things easier. The smaller the parts, the more exact you have to work. @lauramica made a beautiful bra and shows us again: Yes, you can make underwear yourself!




Thank you for stopping by to view our featured posts for this week. Please stop by their posts and show them some love with a read, a comment and an upvote for sharing their handmade creations.
To see more needle arts, please check out the the NeedleWorkMonday Community and check back here with @needleworkmonday every Wednesday / Thursday for the weekly Reblogs and Curation posts!!
If you are a needlework artist we'd love to have you join us to share your work and inspire the Hive blockchain to give a craft a try.

Please Subscribe and Post from the NeedleWorkMonday Community for a chance to be featured, upvoted and reblogged (please follow the posting guidelines in our updated FAQs)! On Mondays, please ensure that you include the #needleworkmonday tag and on other days, please use the #needlework tag (without the word Monday attached).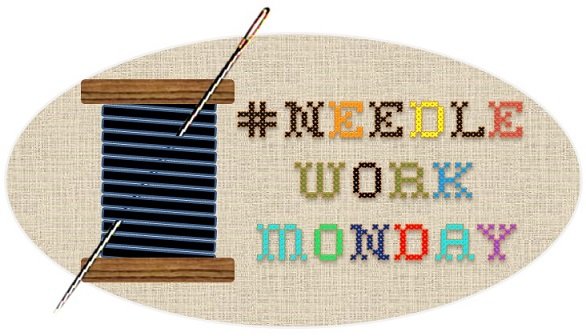 NeedleWorkMonday Founder: @crosheille
Administrators:
🌷 Today's curation is written by @muscara💻🖱✍🏻