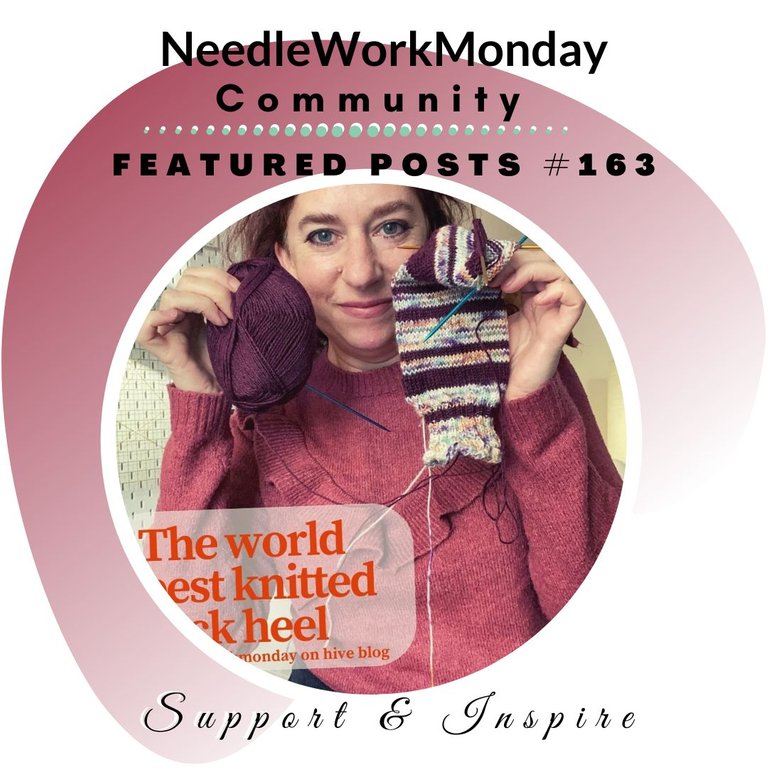 Greetings to all needle artists and supporters!
Welcome to NeedleWorkMonday Community's
163rd Featured Posts!
This is a weekly curation showcasing the needlework of our very own HIVEians.
Every Monday we get together to share our love and passion for the needle arts, posting from the NeedleWorkMonday Community and using the #needleworkmonday tag. On all other days we use the #needlework tag. We enjoy each other's creations, ideas, patterns, tips and shortcuts.



𝒪𝓊𝓇 𝓂𝑜𝓉𝓉𝑜 𝒾𝓈 𝓉𝑜 𝒮𝓊𝓅𝓅𝑜𝓇𝓉 𝒶𝓃𝒹 𝐼𝓃𝓈𝓅𝒾𝓇𝑒.
Let us as a community, continue to show our love and support by visiting and commenting on each other's work while inspiring one another with the beautiful works of needle art that we do. Nothing makes a heart happier than to read a supportive comment from a fellow member!


Here are our featured posts this week:
by @neumannsalva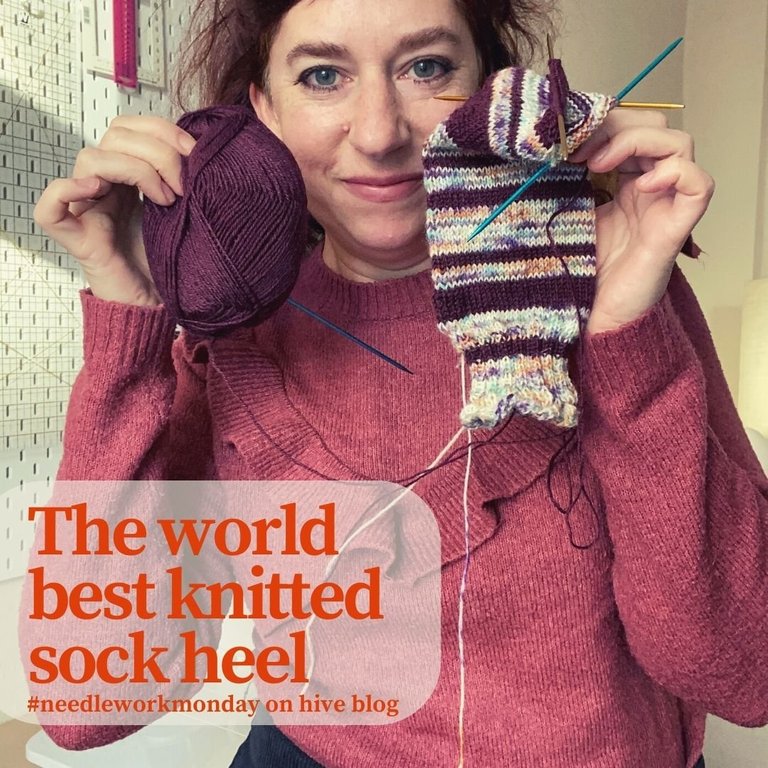 It is winter in half parts of the world and knitted socks are back in fashion! @neumannsalva shares how she tackles the heel with a technique she found that made her happy added with an illustration to explain. I am happy seeing that she is happy and am especially happier seeing the work-in-progress delicious looking sock next to happy Santa.


by @monica-ene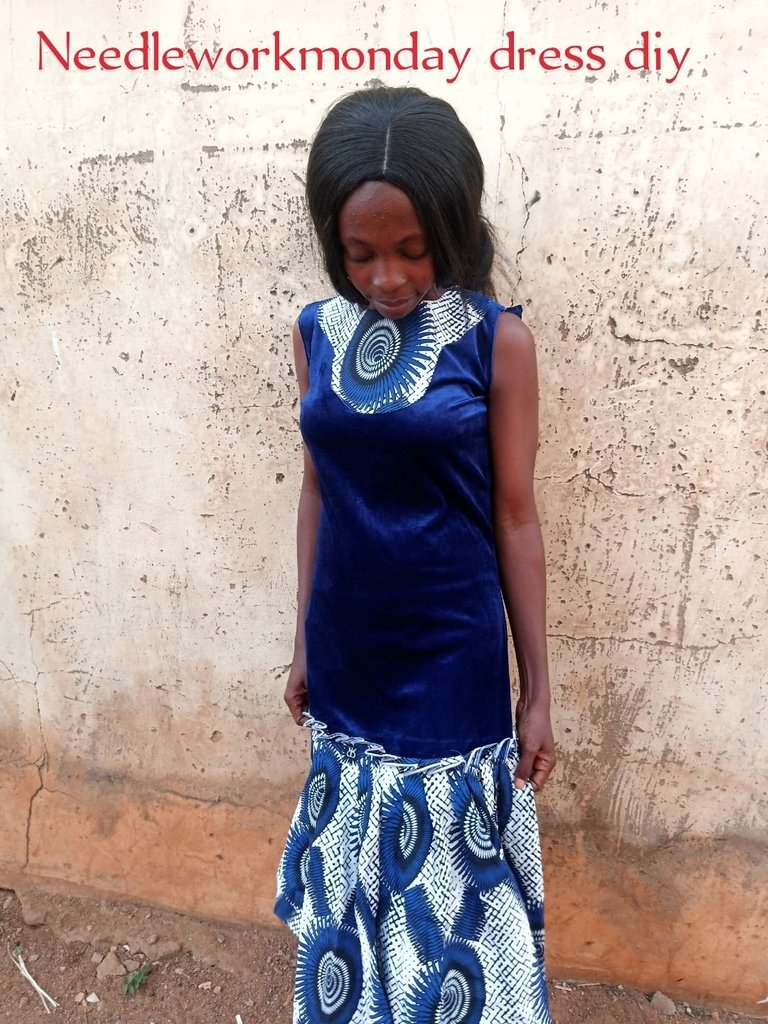 Velvet fabric is a challenging fabric to work with and it is no exception for @monica-ene. Here, she shares some tips on handling velvet fabric as she worked a dress of her favourite colour which will be useful for the community.


by @blezyn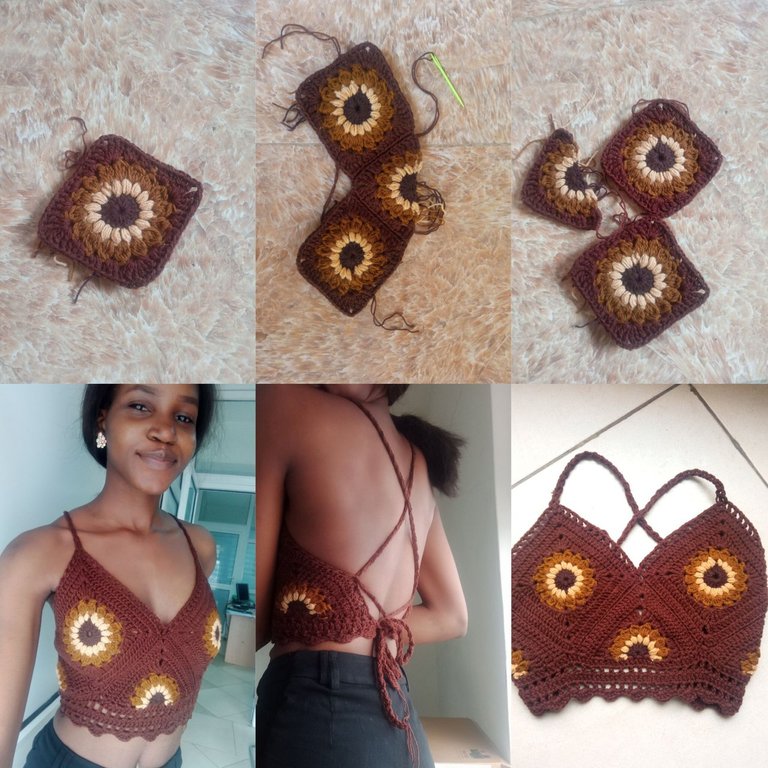 @blezyn works magic with granny squares and this is another fashionable piece added to her granny squares collection, all based on the little that she could remember. She made adjustments along the way with what she remembers and it turned out beautifully.




by @jicrochet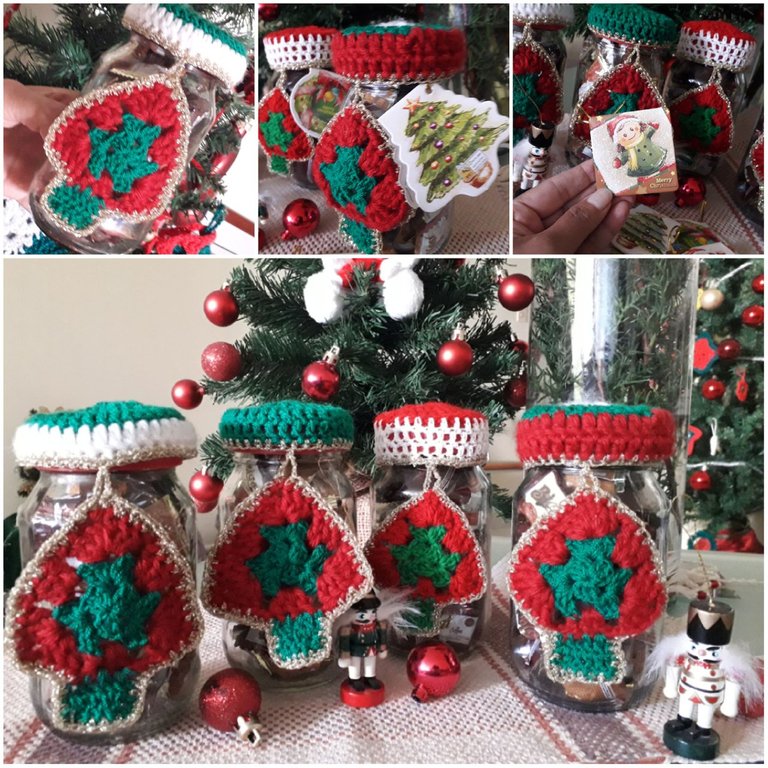 A last but not the very least, in its grand gesture during this season of giving, @jicrochet shares the way she is doing it this year to thank those who helped her sister during her recovery process. Lovely handmade gifts that will surely warm the hearts of those who gave.



Thank you for stopping by to view our featured posts for this week. Please stop by their posts and show them some love with a read, a comment and an upvote for sharing their handmade creations.
To see more needle arts, please check out the the NeedleWorkMonday Community and check back here with @needleworkmonday every Wednesday / Thursday for the weekly Curation posts!!
If you are a needlework artist we'd love to have you join us to share your work and inspire the Hive blockchain to give a craft a try.

Please Subscribe and Post from the NeedleWorkMonday Community for a chance to be featured and upvoted (please follow the posting guidelines in our updated FAQs)! On Mondays, please ensure that you include the #needleworkmonday tag and on other days, please use the #needlework tag (without the word Monday attached).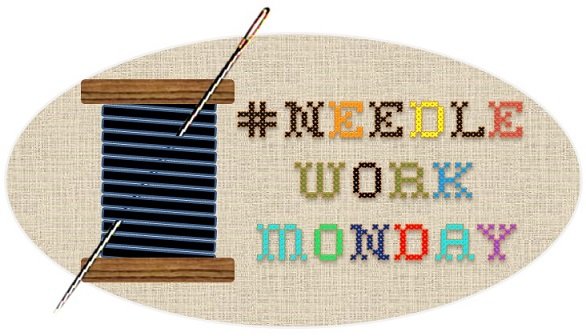 NeedleWorkMonday Founder:
Administrator:
Community Builders:
🌷 Today's curation is written by @marblely 💻🖱✍🏻