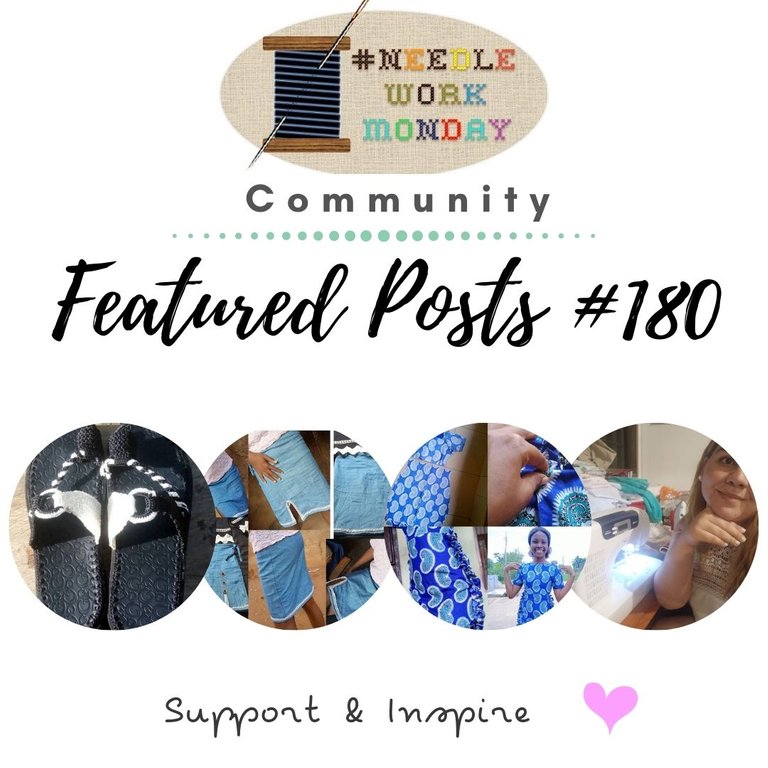 Greetings to all needle artists and supporters!
Welcome to NeedleWorkMonday Community's
180th Featured Posts!
This is a weekly curation showcasing the needlework of our very own HIVEians.
Every Monday we get together to share our love and passion for the needle arts, posting from the NeedleWorkMonday Community and using the #needleworkmonday tag. On all other days we use the #needlework tag. We enjoy each other's creations, ideas, patterns, tips and shortcuts.



𝒪𝓊𝓇 𝓂𝑜𝓉𝓉𝑜 𝒾𝓈 𝓉𝑜 𝒮𝓊𝓅𝓅𝑜𝓇𝓉 𝒶𝓃𝒹 𝐼𝓃𝓈𝓅𝒾𝓇𝑒.
Let us as a community, continue to show our love and support by visiting and commenting on each other's work while inspiring one another with the beautiful works of needle art that we do. Nothing makes a heart happier than to read a supportive comment from a fellow member!


♡ ᑭOST ᑭᗩYOᙀT SᑭᒪIT (ᑭᑭS) ♡
Woot woot! It is our 180th curation which means all qualified posts will be included in our PPS once this post receives it's payout next week. We have earlier decided to do one every tenth curation to give an extra bonus to our NeedleworkMonday community!
Any post that does not meet the guidelines (please see link to FAQs below for posting guidelines) will not be included in the PPS.
We are happy to announce that the following authors did meet the posting guidelines when sharing this week and will be included:
@soysofia, @katiuskamata, @kathelopez77, @gabimramirez, @anaarevalo01, @irenenavarroart, @devania, @projectmamabg, @vickoly, @tex73110, @apunawu, @lauramica, @rahjuhnoh, @clareartista, @neumannsalva, @apanamamama, @tibaire, @ivycrafts, @tali72, @tahiaarq, @multifacetas, @fiberfrau, @leslieq78, @azucenastyle, @manpass, @devyleona, @olubato, @azuconfidence, @harhess, @blezyn, @monica-ene, @yoieuqudniram, @akipponn
Here are our featured posts this week:
by @apunawu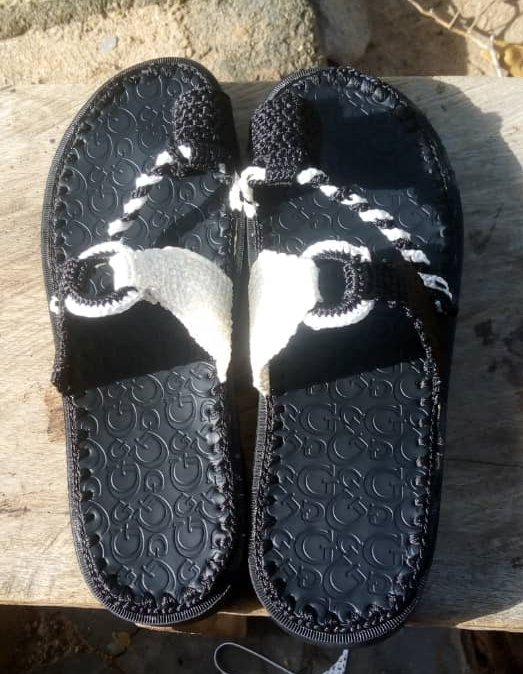 Pam slippers, a comfortable and practical footwear. @apunawu skillfully made a pair for himself with universally-matching-with-any-color-clothing of black and white. Beautifully crocheted and handmade, these slippers not only look strikingly good but stylish too!




by @monica-ene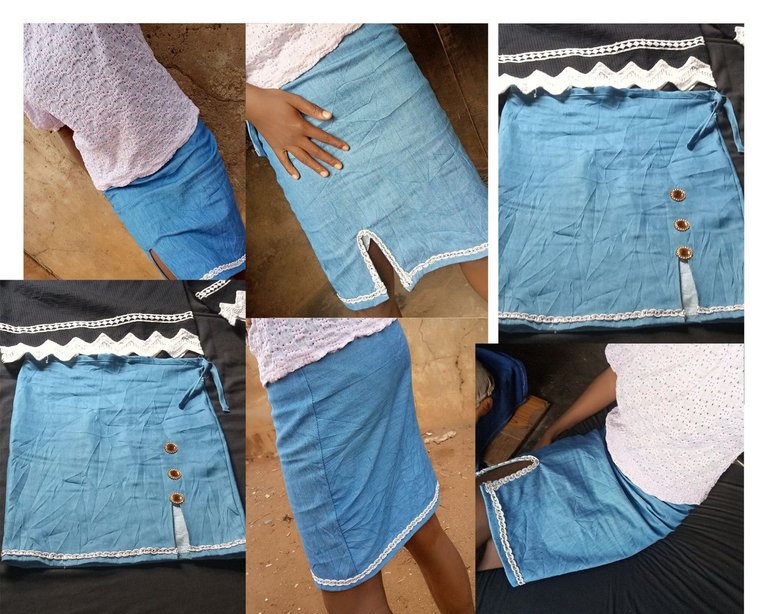 A simple skirt that can be created in less than an hour was @monica-ene's sharing this week. The skirt not only look pretty with its finishing but comfortable too! Simple, easy and comfortable, a wonderful combination for a beautifully made skirt.




by @rahjuhnoh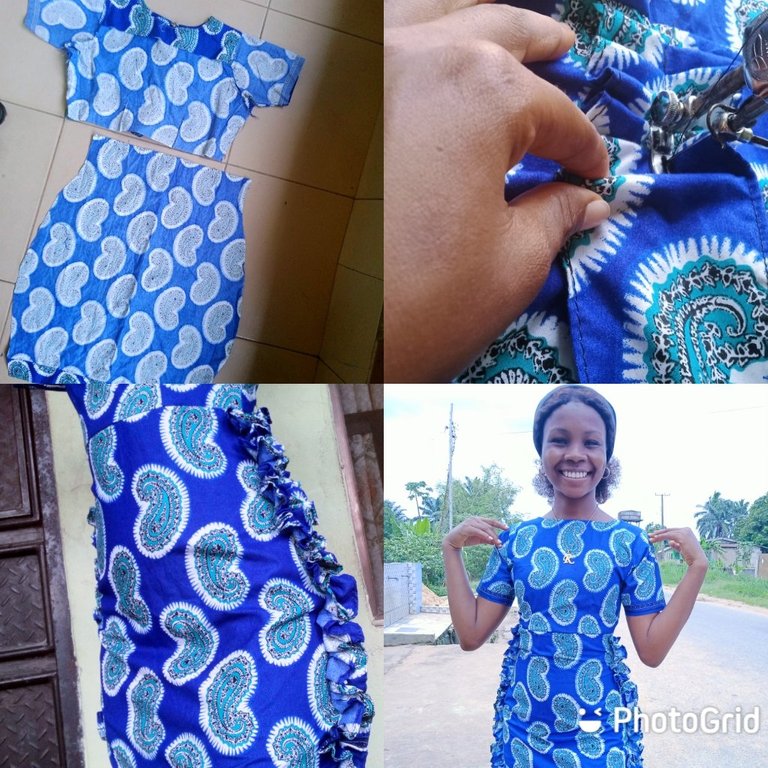 With a beautiful Ankara fabric made in Nigeria coupled with ruffles and a zipper, @rahjunoh decided to put her basic sewing skills to the test by creating a simple and easy dress, much to her liking and satisfaction. A satisfyingly beautiful creation!




by @soysofia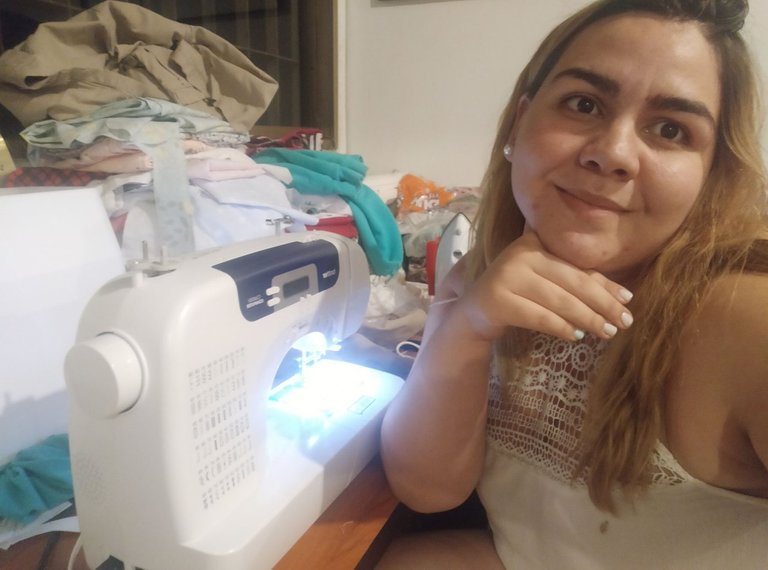 Why do seamstresses always leave it to the last minute to fix garments? An interesting read by @soysofia which some of us can relate to, that it is more exciting to create a new garment compared to fixing a garment which requires careful planning to unpick the stitches and et cetera. How very true!




Thank you for stopping by to view our featured posts for this week. Please stop by their posts and show them some love with a read, a comment and an upvote for sharing their handmade creations.
To see more needle arts, please check out the the NeedleWorkMonday Community and check back here with @needleworkmonday every Wednesday / Thursday for the weekly Curation posts!!
If you are a needlework artist we'd love to have you join us to share your work and inspire the Hive blockchain to give a craft a try.



Please Subscribe and Post from the NeedleWorkMonday Community for a chance to be featured and upvoted (please follow the posting guidelines in our updated FAQs)! On Mondays, please ensure that you include the #needleworkmonday tag and on other days, please use the #needlework tag (without the word Monday attached).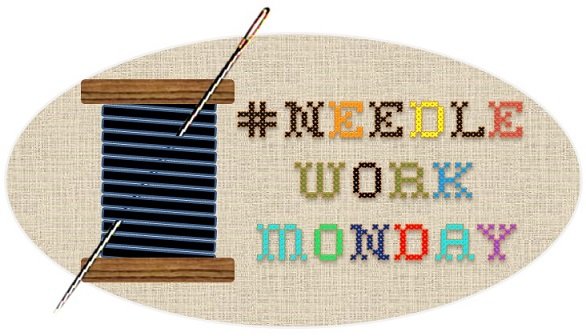 Join our Discord channels!
Many thanks to @kattycrochet for providing our lovely custom dividers!
NeedleWorkMonday Founder:
Administrator:
Moderator:
Community Builders:
🌷 Today's curation is written by @marblely 💻🖱✍🏻