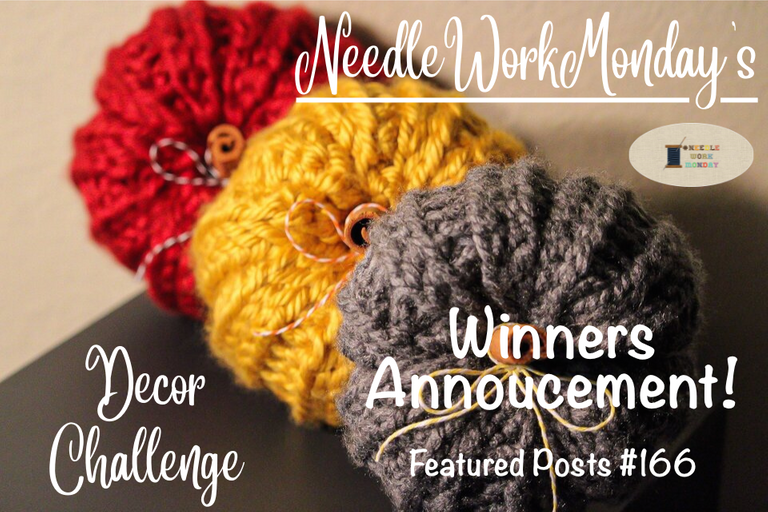 Hoo-wah! What a way to start a New Year 2022!
We had the pleasure of seeing and reading how this challenge has lifted you up to a totally different level of creativity and writing, and we absolutely love it! Thank you, thank you for all who participated. We hope you had fun thinking, finding inspiration and working out your master pieces!

As with all NeedleWorkMonday challenges, @crosheille and I based our judging on certain criterias to help us narrow down the final winners, among which, but not limited to, the final presentation, techniques and materials used, story/inspiration behind the project, originality, creativity plus level of complexity/difficulty.



With that, we present to you our Decor Challenge Winners and our Featured Posts #166!
⭐️⭐️⭐️ 5th Place ⭐️⭐️⭐️
3.462 HBD and 2.081 HIVE
by @vicmito74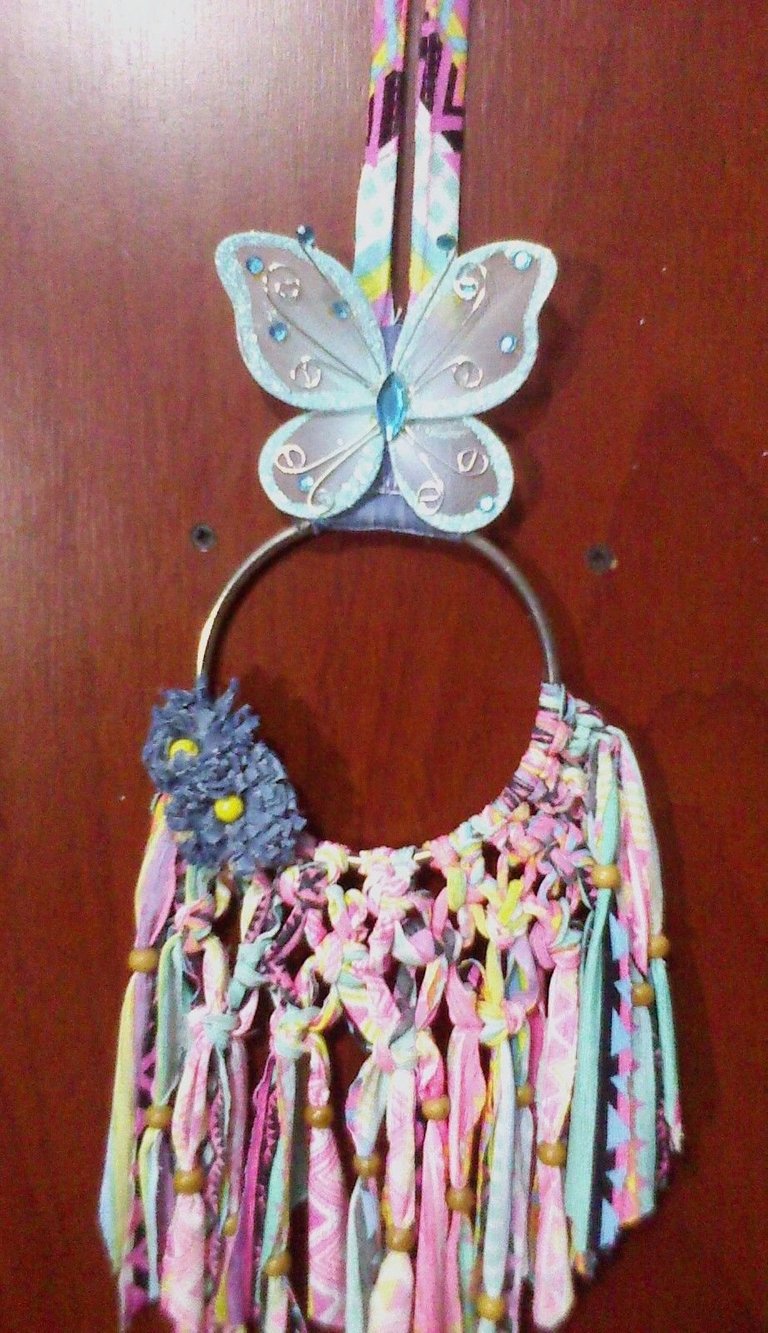 We loved the way the pastel and soft colors interlaced with one another. The technique combination of macrame and sewing that @vicmito74 used to build her dream catcher was brilliant. We appreciated that she showed us the steps on how she created her work of art and it is a sweet and pretty dream catcher.


⭐️⭐️⭐️ 4th Place ⭐️⭐️⭐️
5.192 HBD and 3.121 HIVE
by @linita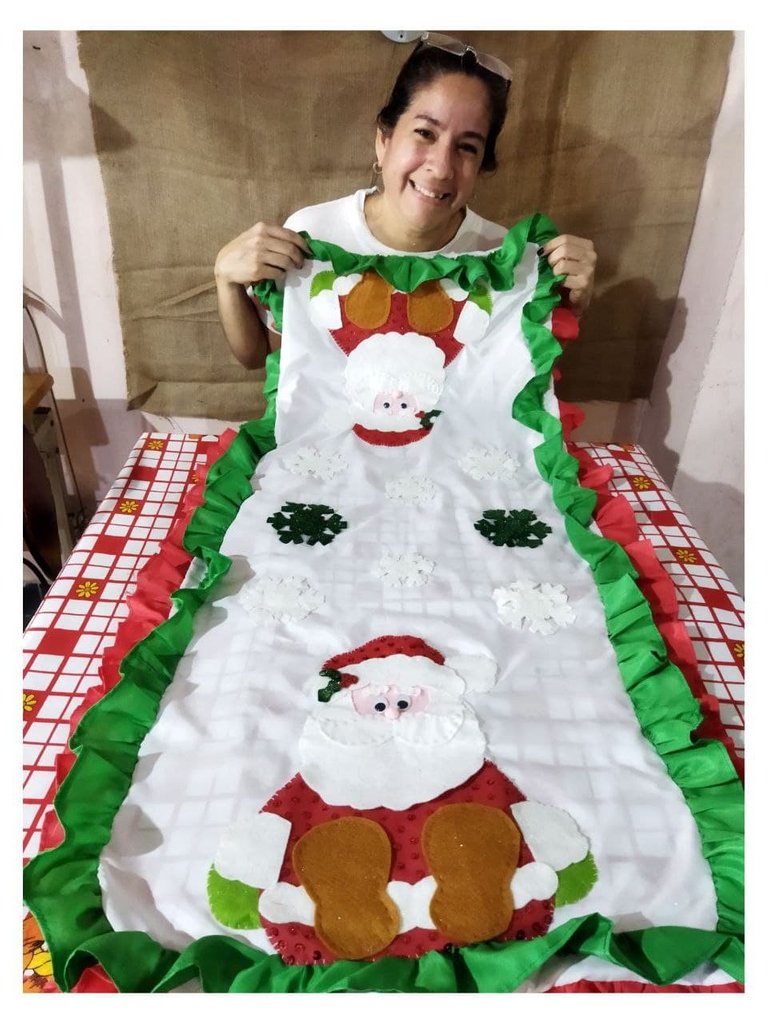 @linita showed us much love that went into her work. We liked the way she wrote her story in the first paragraph. We appreciated the work that she puts into sewing her table runner along with its littlest and tiniest details, especially hand sewing the ruffles in red and green all along the edges, ready for the next Christmas season.


⭐️⭐️⭐️ 3rd Place ⭐️⭐️⭐️
6.923 HBD and 4.161 HIVE
by @creacioneslelys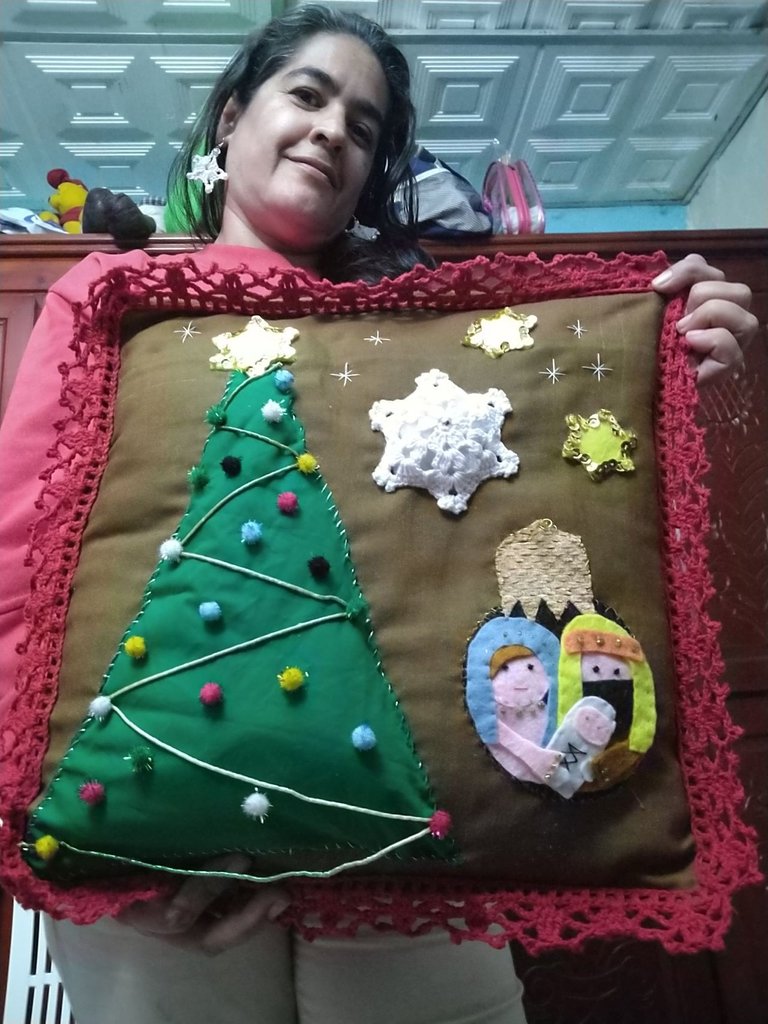 We enjoyed the way she wrote her story and how she let her imagination flow as she created her décor. The details she put together as she build her "picture" and how she used scraps and recycled materials, stuffing some of the decor, making them 3D. There is something warm and homely about it that makes us want to cuddle the pillow.

⭐️⭐️⭐️ 2nd Place ⭐️⭐️⭐️
8.654 HBD and 5.202 HIVE
by @neumannsalva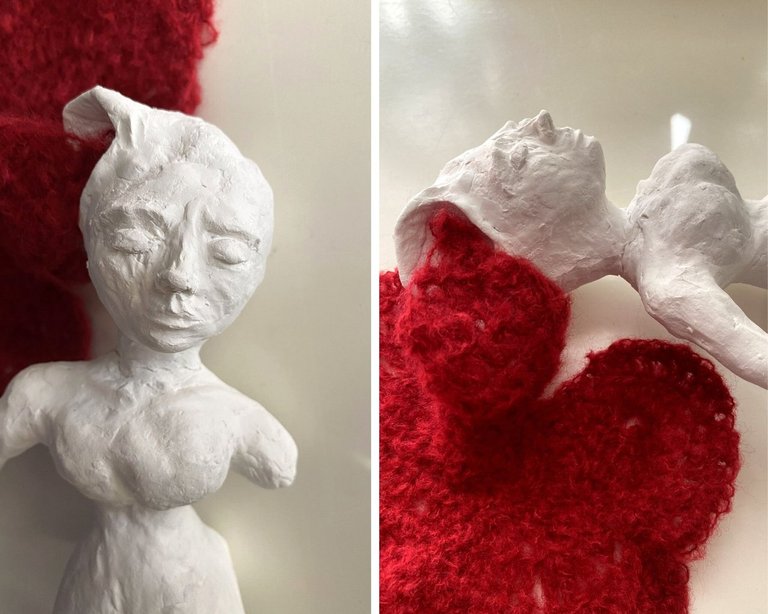 This is truly an out-of-the-box creation. Even though it is not a traditional piece of decor, her motivations and reasons behind making it was one that caught our attention. We love how she mixed her clay art with needlework by making the blood oozee, making it a nice looking unique piece of art. All this is paired with a very creative and unique style of writing which captures our heart. We both agreed that her piece was original and makes a bold statement with a nice touch of humour, something we look forward to each time.


⭐️⭐️⭐️ 1st Place ⭐️⭐️⭐️
10.385 HBD and 6.242 HIVE
by @tali72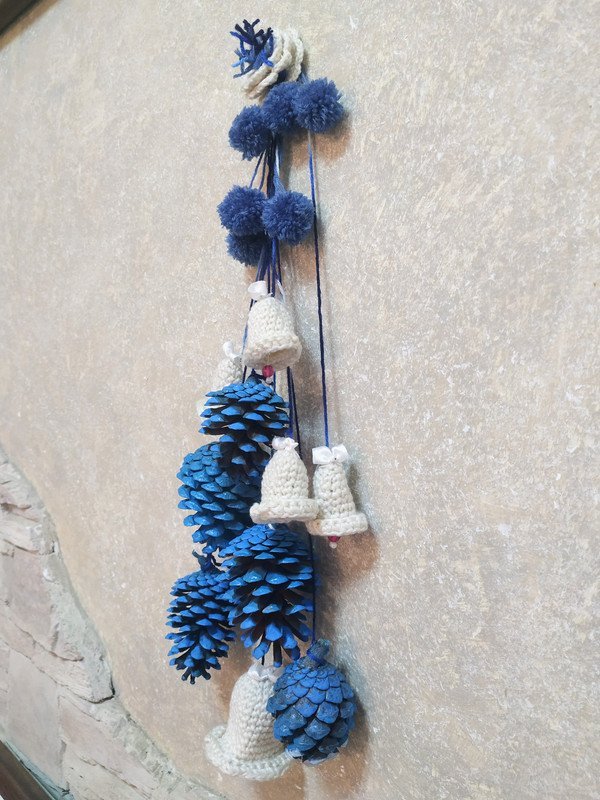 From the cute little pom poms to the cute little bells to the blue painted acorns, we love how the décor was assembled and put together using 3 different elements that includes a part nature. Her decor was original, unique and pretty. Her color choices fit her wintery purpose and we enjoyed reading how she put her thoughts and story together, experimenting several arrangements and finally, bringing us this beautiful decor, coupled with lovely shots of her master piece.




Congratulations to All the Winners!


Please stop by their posts and show them some love with a read, a comment and an upvote for sharing their handmade creations.
To see more needle arts, please check out the the NeedleWorkMonday Community and check back here with @needleworkmonday every Wednesday / Thursday for the weekly Curation posts!!
If you are a needlework artist we'd love to have you join us to share your work and inspire the Hive blockchain to give a craft a try.

Please Subscribe and Post from the NeedleWorkMonday Community for a chance to be featured and upvoted (please follow the posting guidelines in our updated FAQs)! On Mondays, please ensure that you include the #needleworkmonday tag and on other days, please use the #needlework tag (without the word Monday attached).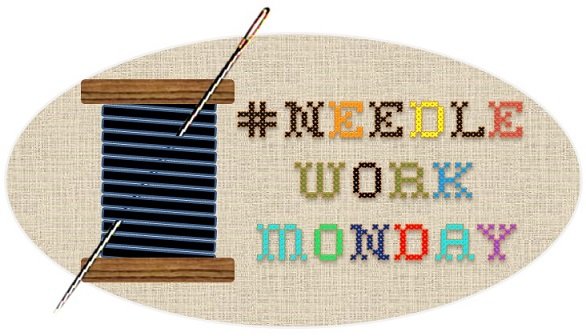 NeedleWorkMonday Founder:
Administrator:
Community Builders:
🌷 Today's curation is written by @marblely with the help of @crosheille 🌷