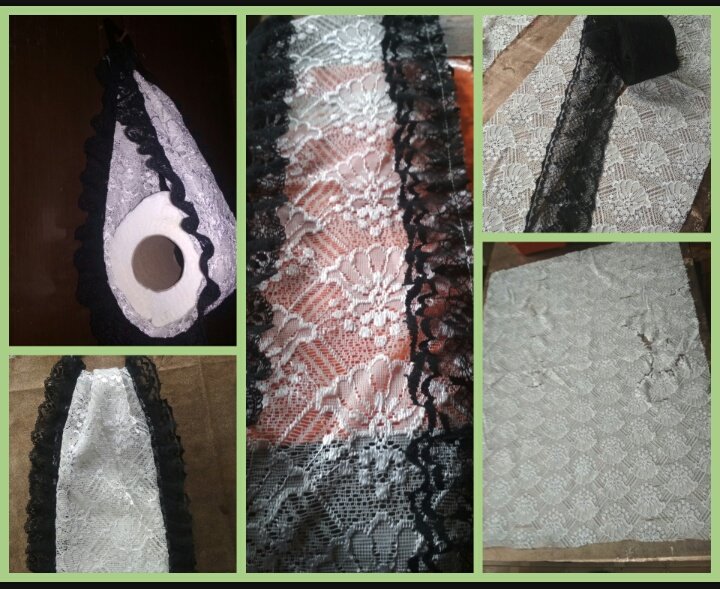 (Photo: Step by Step process on the making.)
Happy Monday everyone! We have strong wind as of now due to Typhoon Bising so I may as well post what I have finished right away before our electrical power is turned off again.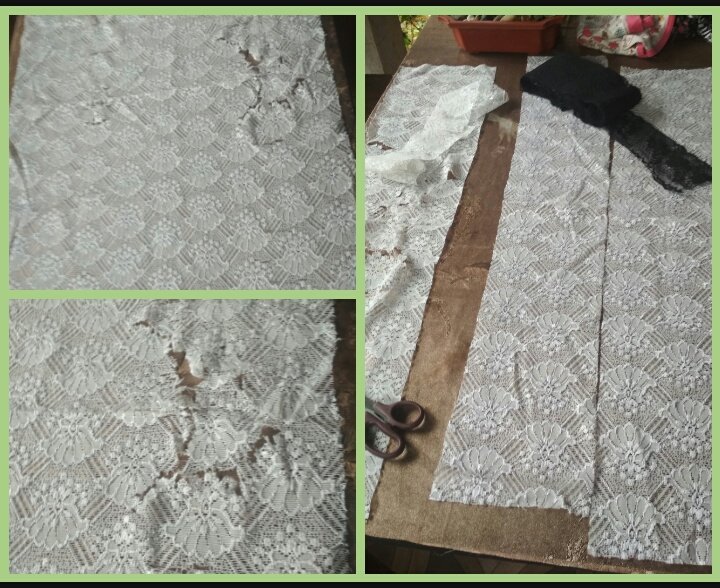 This piece of lace has been kept in my cabinet for years. Actually, it's a drape curtain but it was damaged. I guess my friendly neighbor loved gnawing on this soft lace fabric. Lol! So I cut it into something new such as turning them into valances and pillow cases which I have already given to my daughter. Above is the most damaged part but I still set it aside for other uses.
I thought of cutting the good part which is the center and the other side. Now, I have two strips that I can make for something useful with the help of my black lace for enhancement.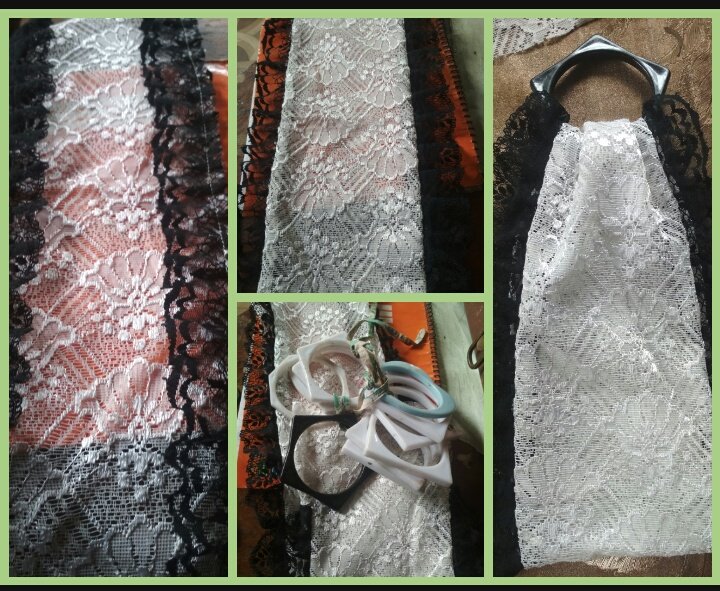 I cut the lace in two parts because it's too wide. Then I sew them on both edges first before attaching the piece of lace then invert the right side for clean finish.
I have plastic handles (they're plastic bracelets actually)stored a long time ago intended for my pouches and other usage.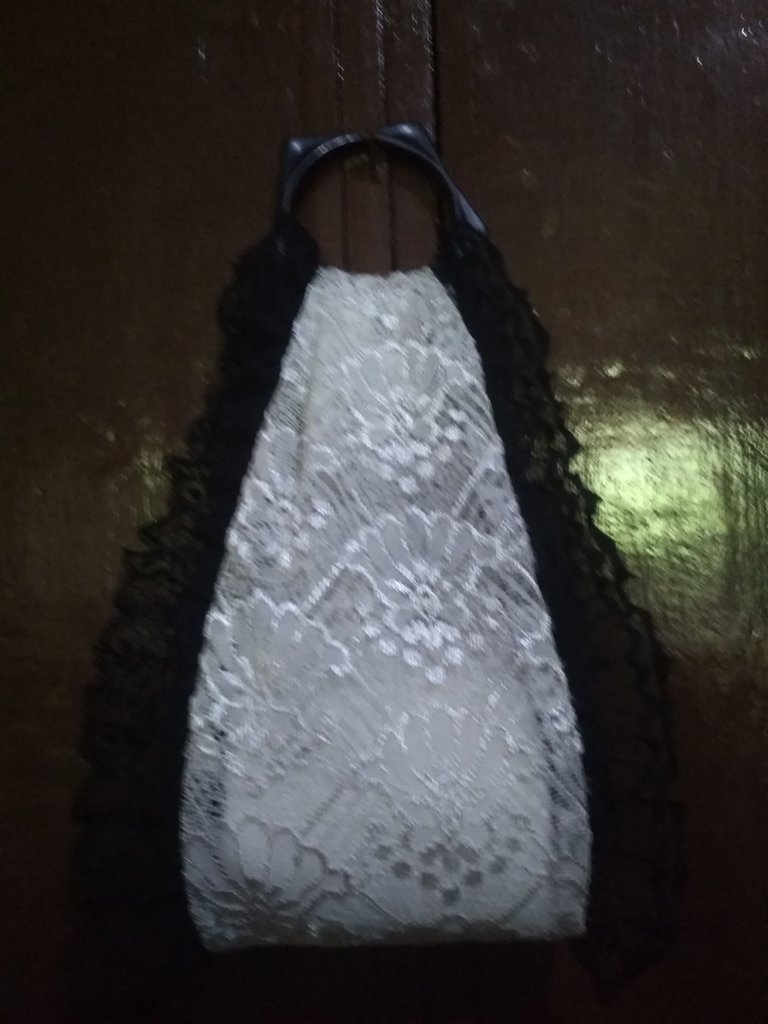 See, you can hang your tissue holder anywhere as you wish when you needed it like when you're baking to wipe the smudges!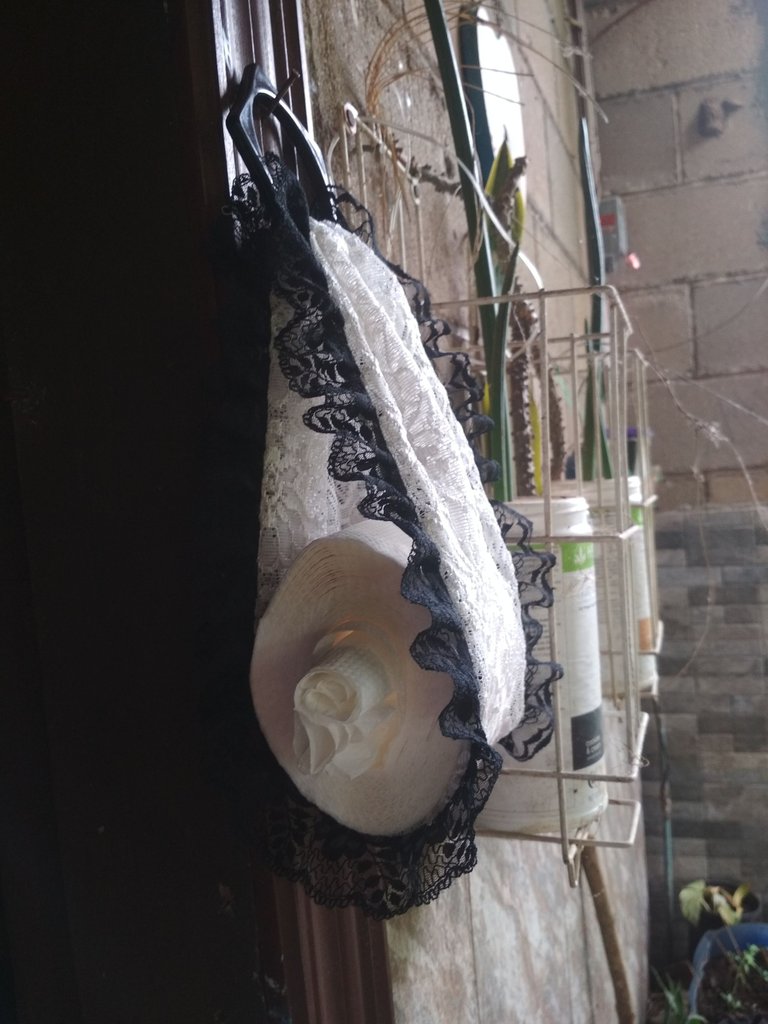 Or you can hung it beside your front door as wipes after spraying alcohol.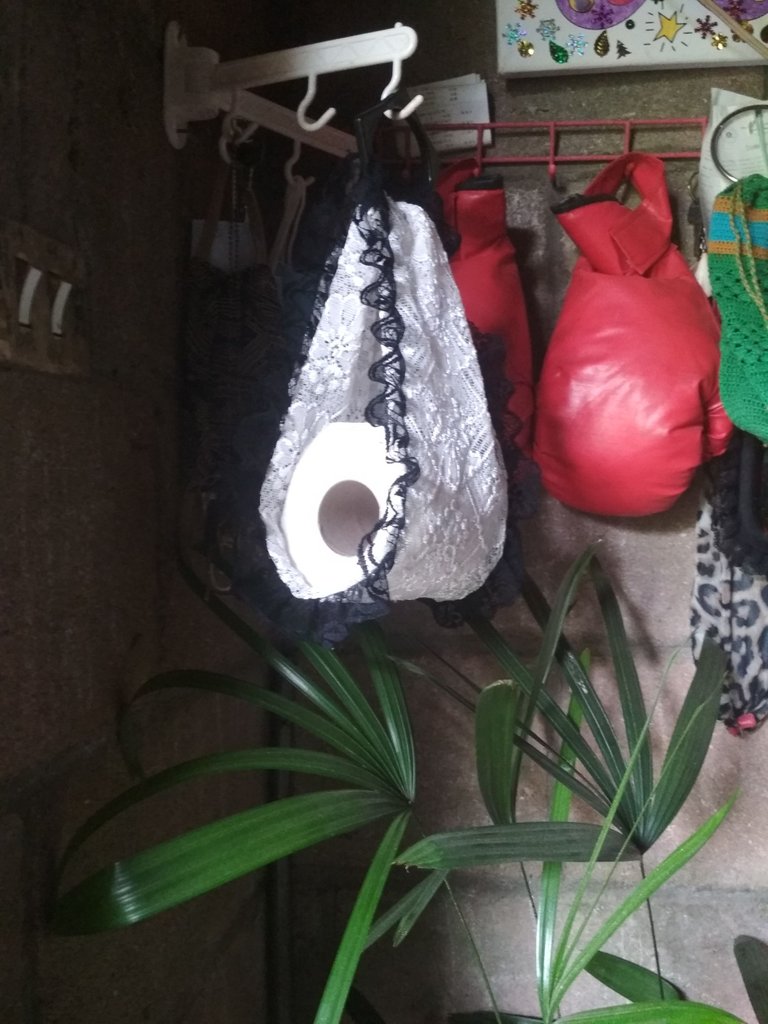 For now, it's beside my masks so I could easily pull some when I go out. Now I have a classy tissue holder from worn out lace.
Thanks for dropping by my page. Also my big thanks to the these wonderful ladies: @crosheille, @muscara, @marblely and @neumannsalva.
Love,