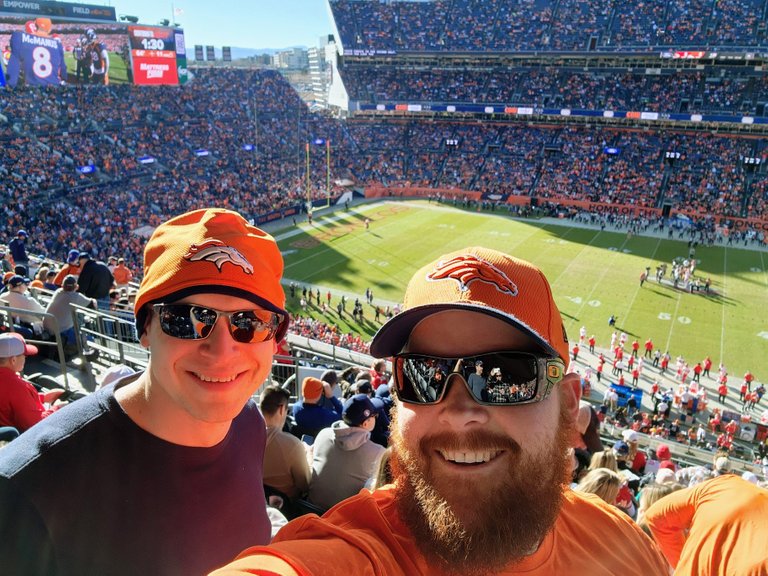 This past weekend I had the chance to attend a Broncos game with a good friend.
We played the Kansas City Chiefs and it was surprisingly a competitive game. The Broncos have only won a few games this season even though we acquired Russell Wilson as our new quarterback. It's how life goes sometimes.
The game ended with the Chiefs winning 34-28. I might not be a fan of Patrick Mahomes, but I admit he is talented. For a moment it looked like we could be in for shut out. But then the Broncos picked up the tempo and got some points on the board.
The Broncos almost came back at the end. But unfortunately Russell Wilson got injured and the Chiefs pulled out the W.
Still, I had tons of fun and enjoyed some brews on an amazingly beautiful day.
Here's a few more pictures: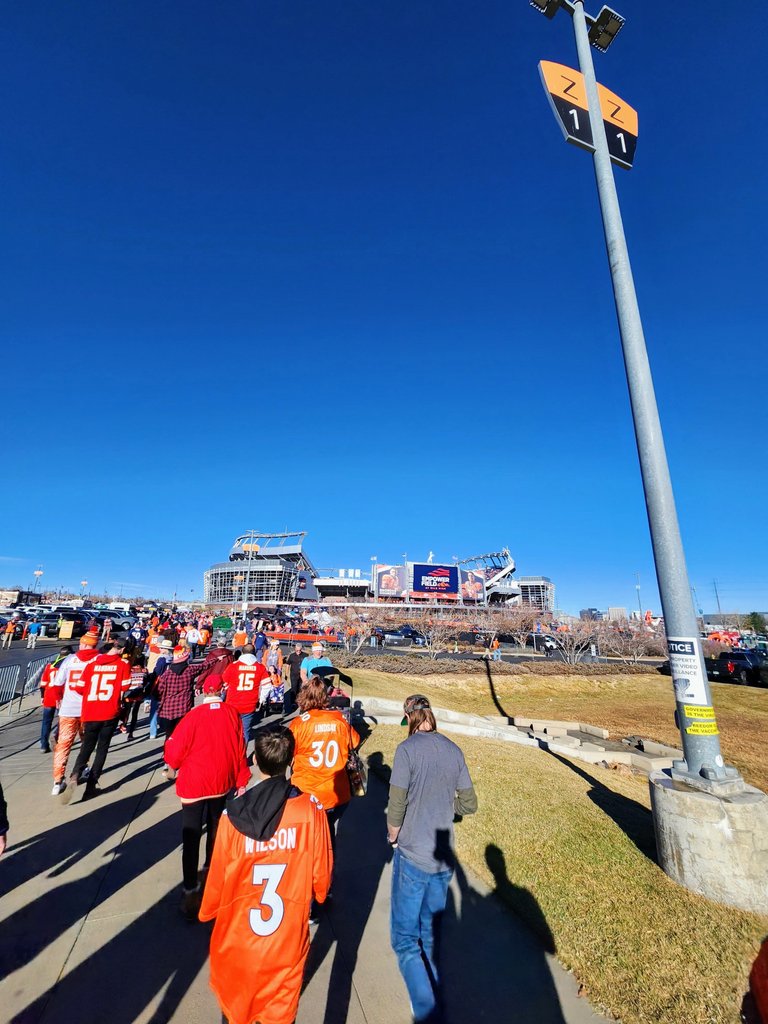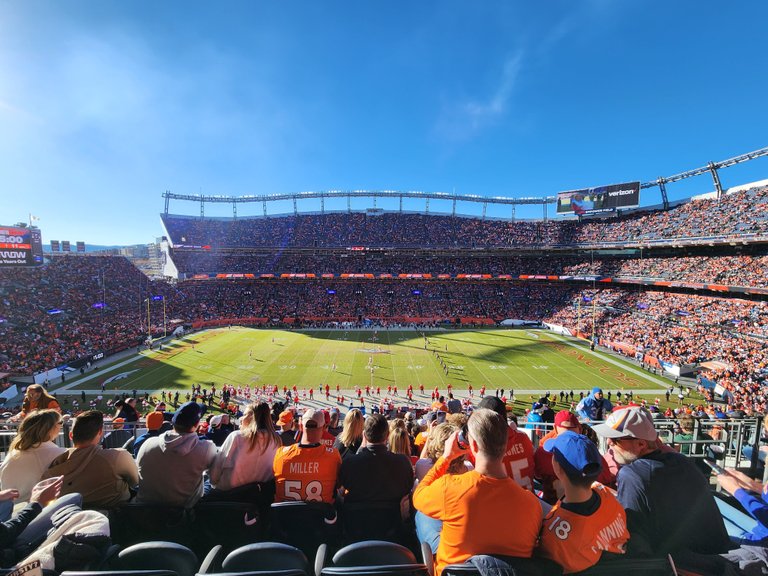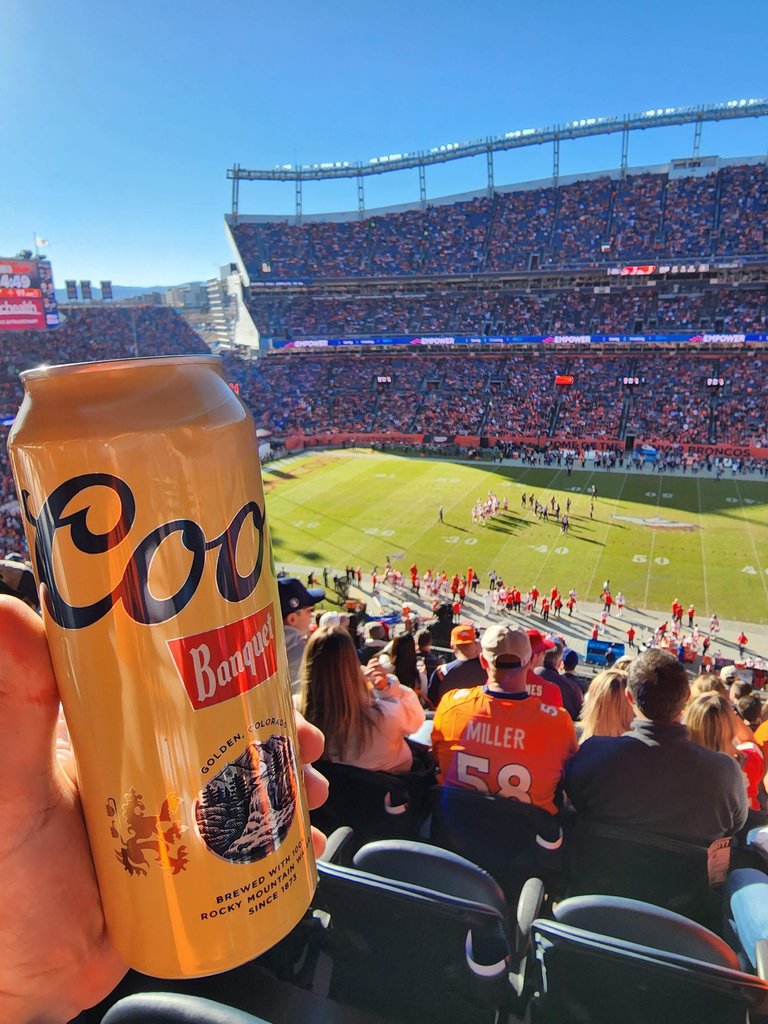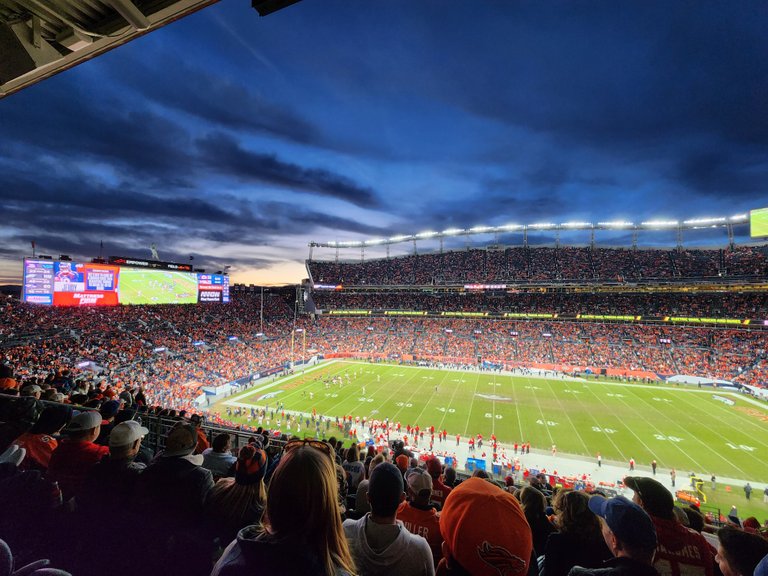 Thanks for reading,
@slickwilly


Hi there, I'm Will. First and foremost I am an entrepreneur and voluntaryist. I aspire to help build a more free world, one that we all want to live in. Some of my biggest passions include crypto, marketing, finance, cannabis, traveling, bodybuilding, snowboarding, motorcycles, and cars (mostly Subarus). All pictures are my own unless otherwise stated. I release everything under CC0.
My Links:
Personal Website ✳️ YouTube ✳️ Instagram ✳️ Facebook ✳️ Twitter
My Automotive News Website - motorspeednews.com

Affiliated Accounts:
@motorspeednews | @bitcoinshirtz | @trueliberty