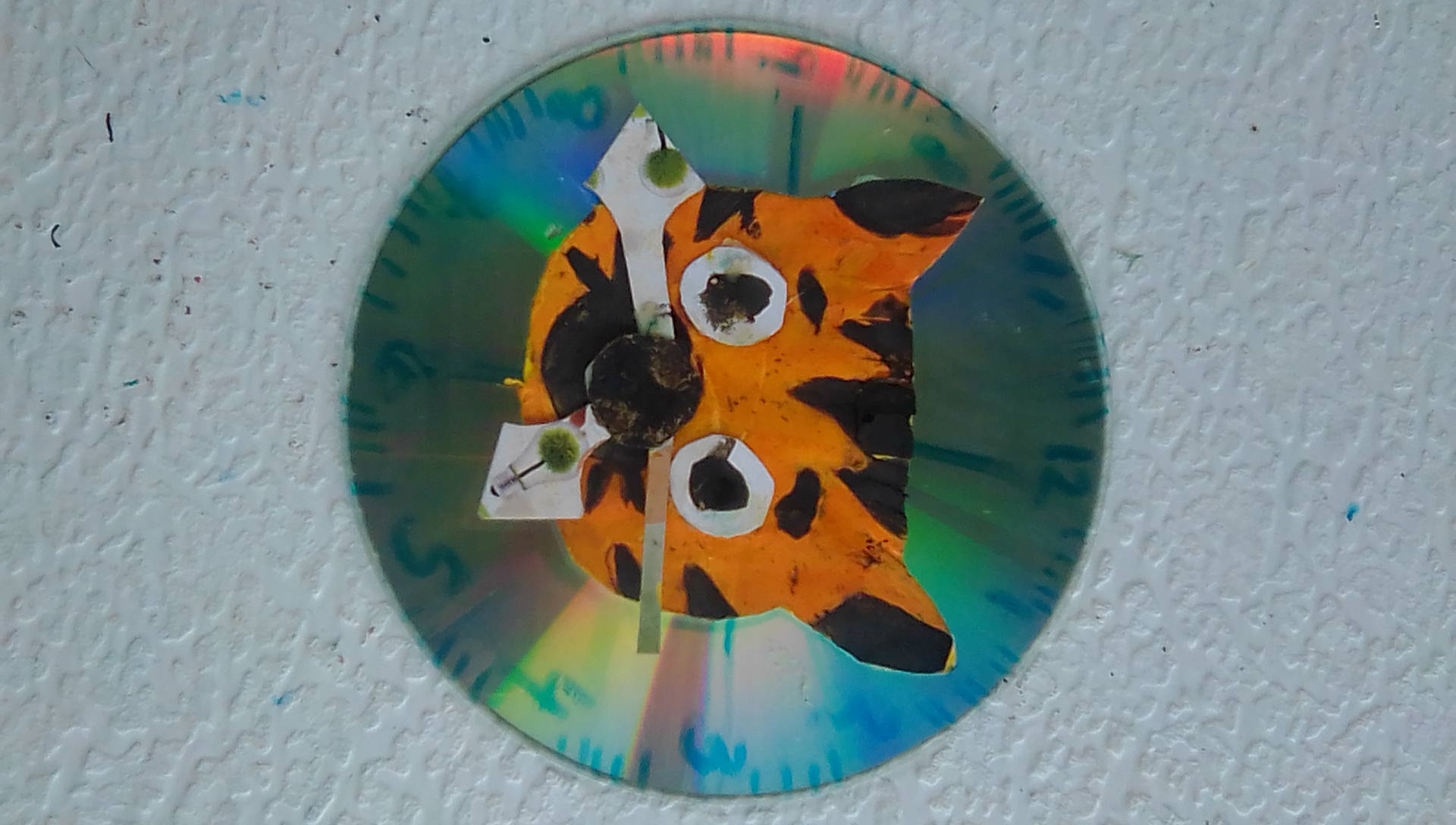 Hola Amigos de hive!!, hoy les quiero presentar un decorativo reloj tigre elaborado con Material de provecho.
Hello hive friends, today I would like to present you a decorative tiger clock made from scrap material.
Material a utilizar.
CD.
Cartulina.
Marcador
Pintura.
Regla.
Cartón.
Pincel.
Material to use.

CD.
Cardboard.
Marker
Painting.
Rule.
Paperboard.
Brush.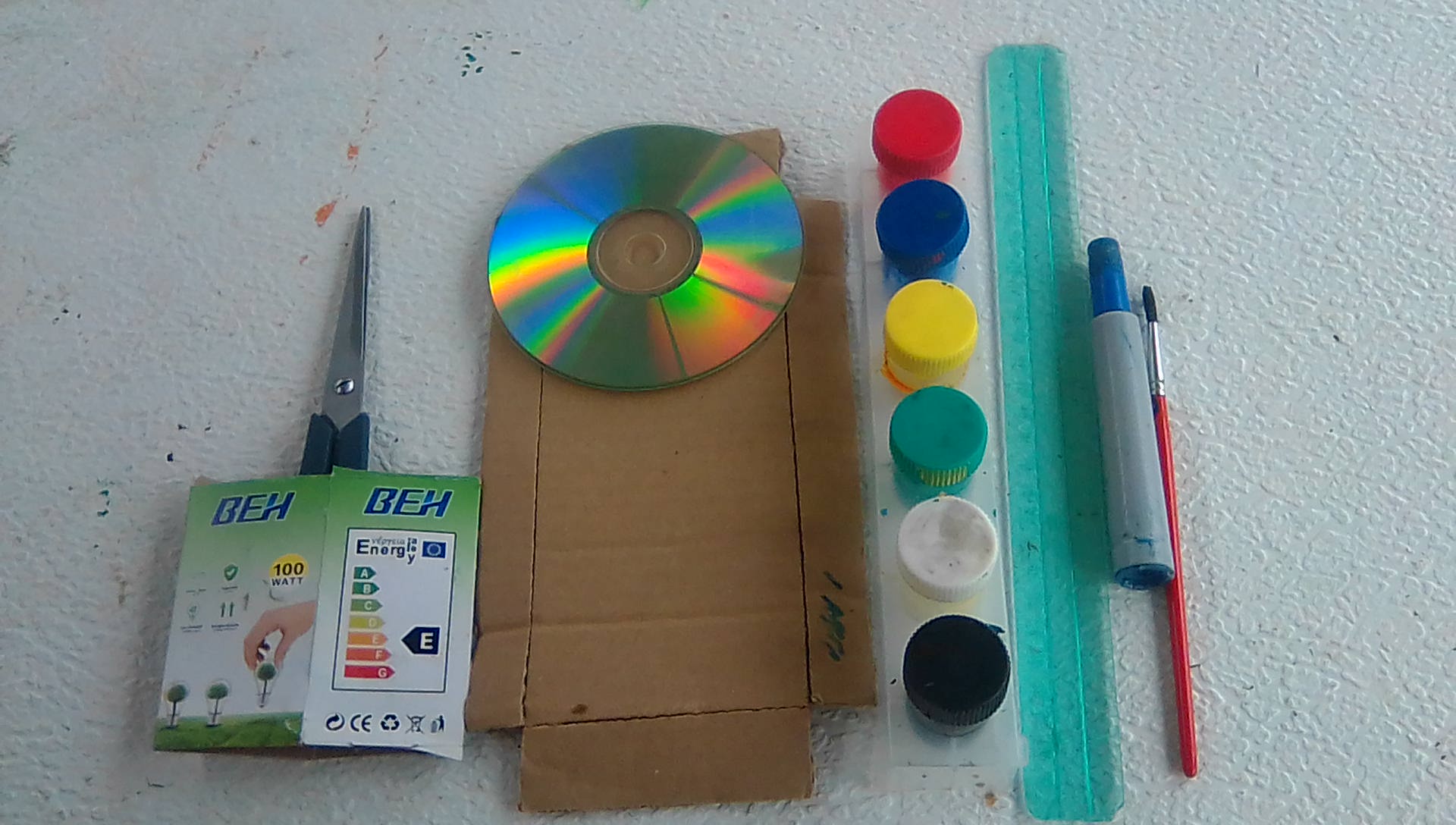 Marcamos, cortamos y pintamos el tigre.
We mark, cut and paint the tiger.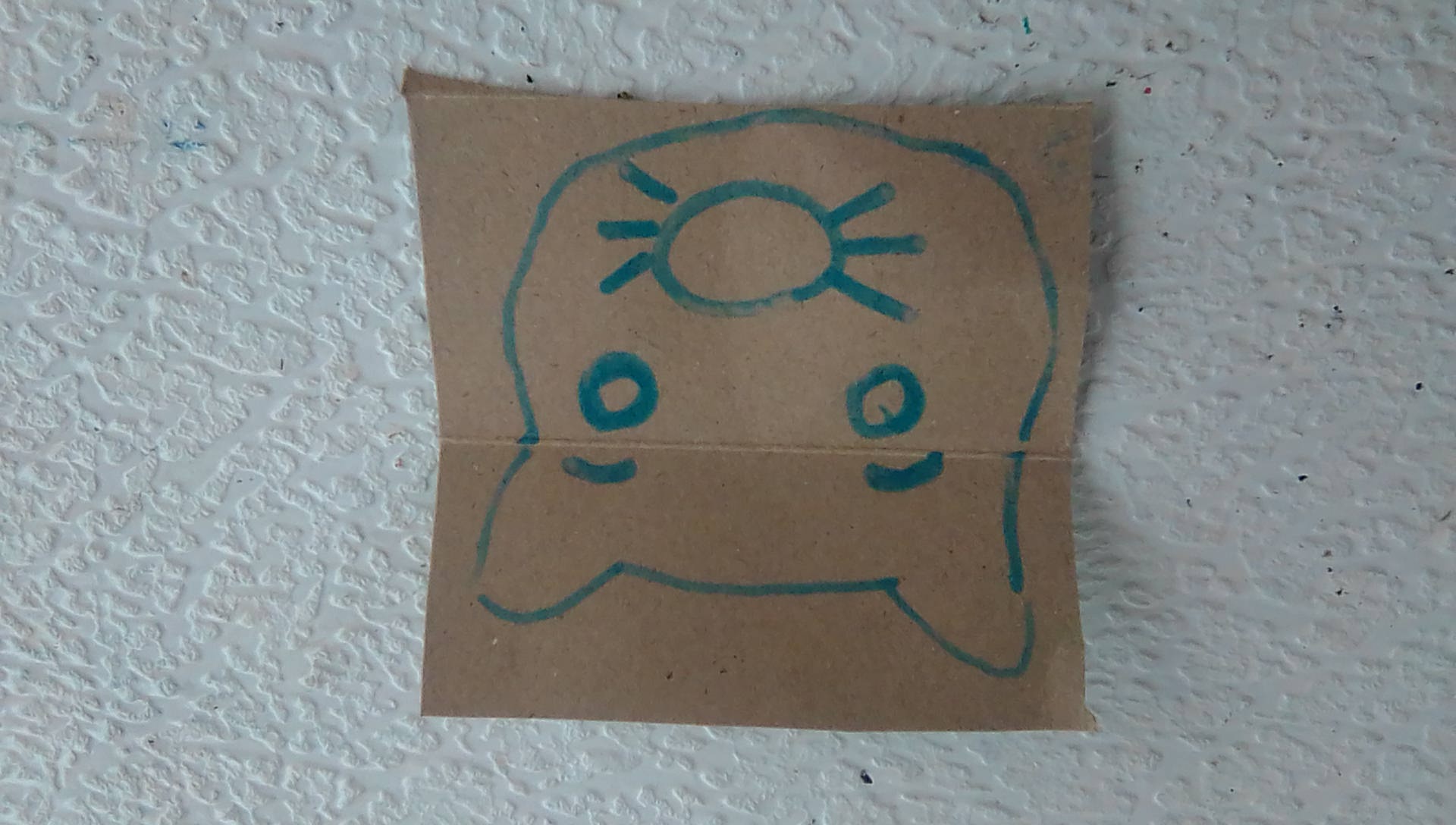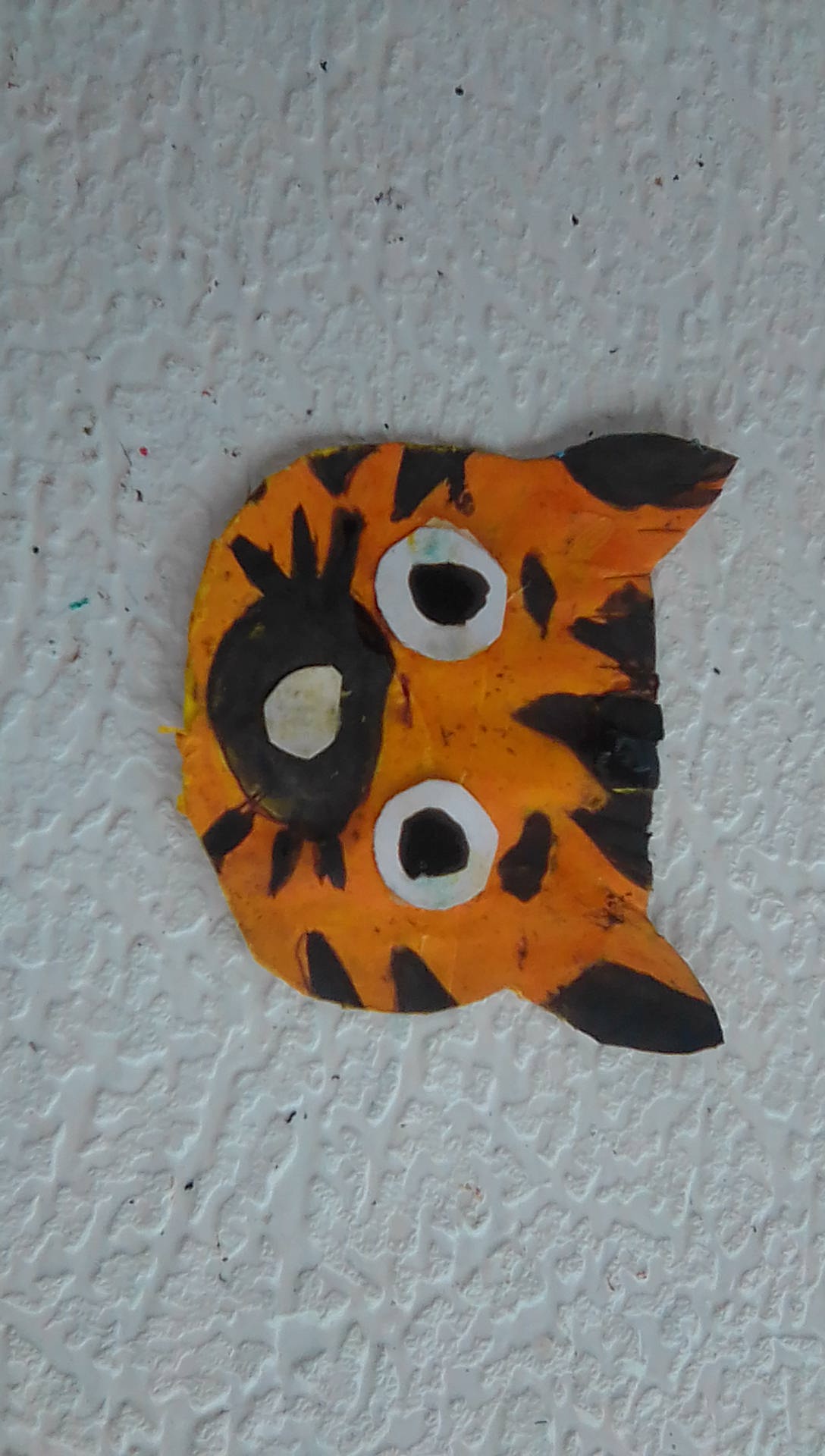 Marcamos y enumeramos el reloj en el CD.
we mark and list the clock on the CD.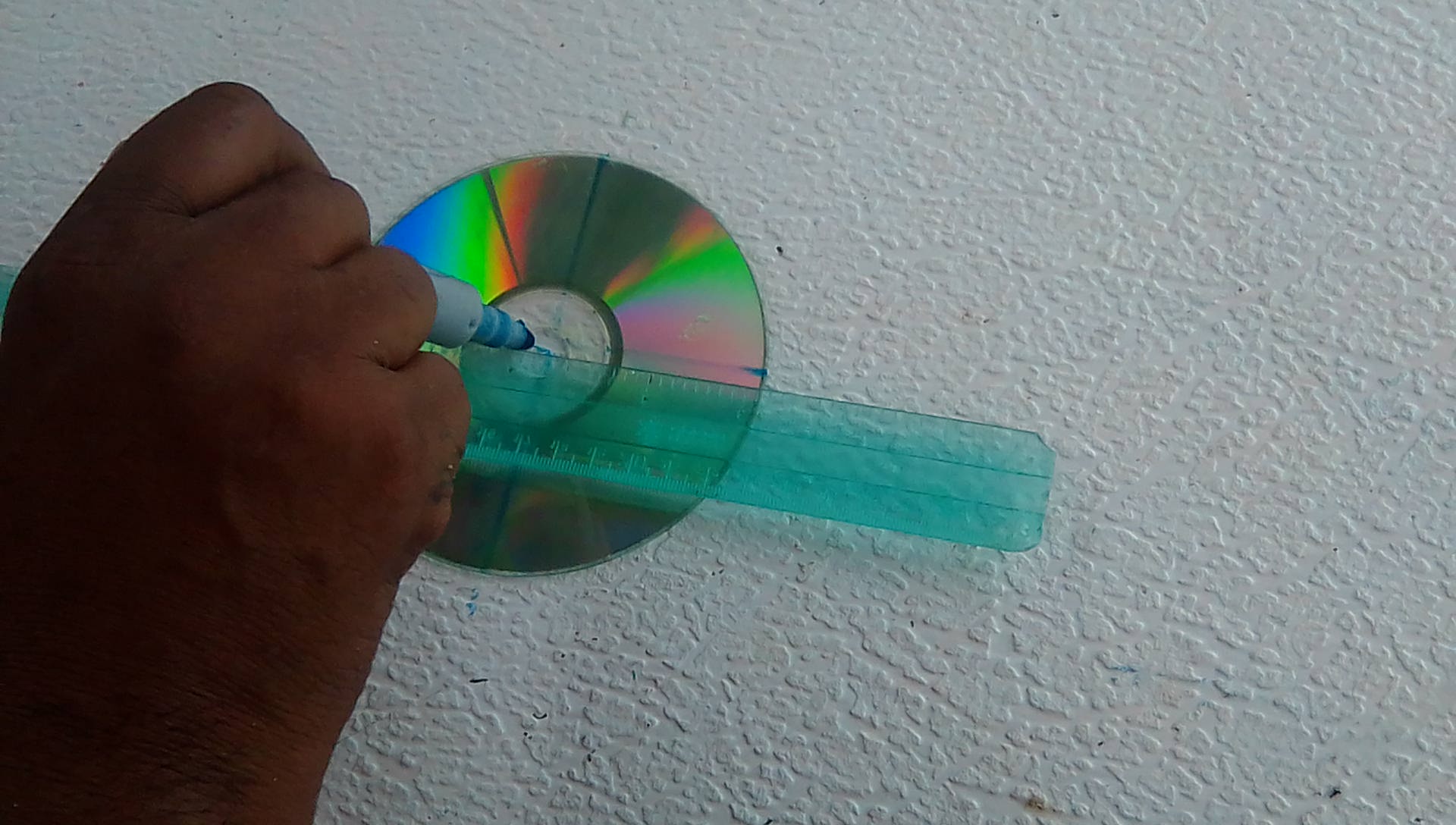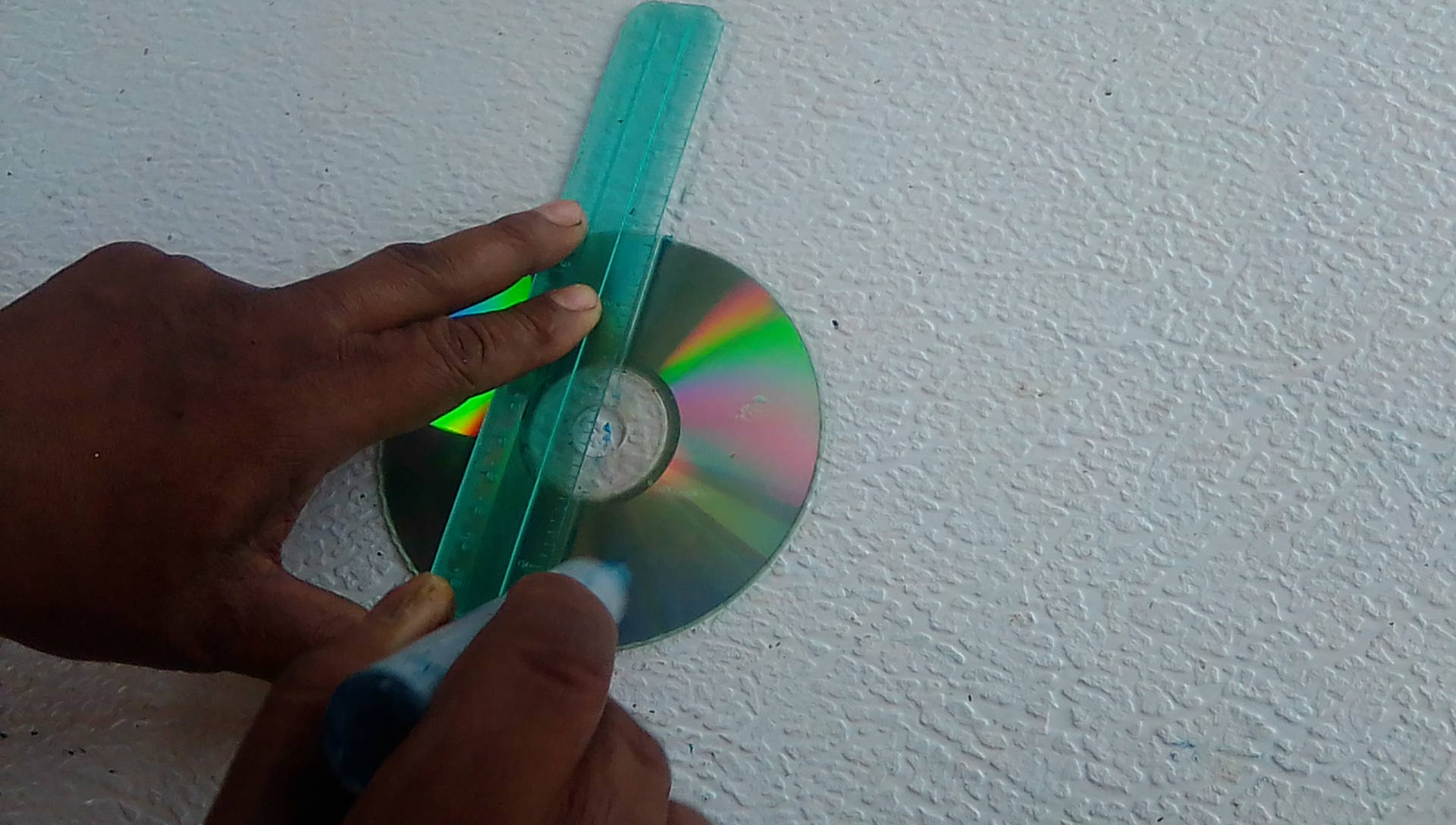 Pegamos el tigre en el CD.
We paste the tiger on the CD.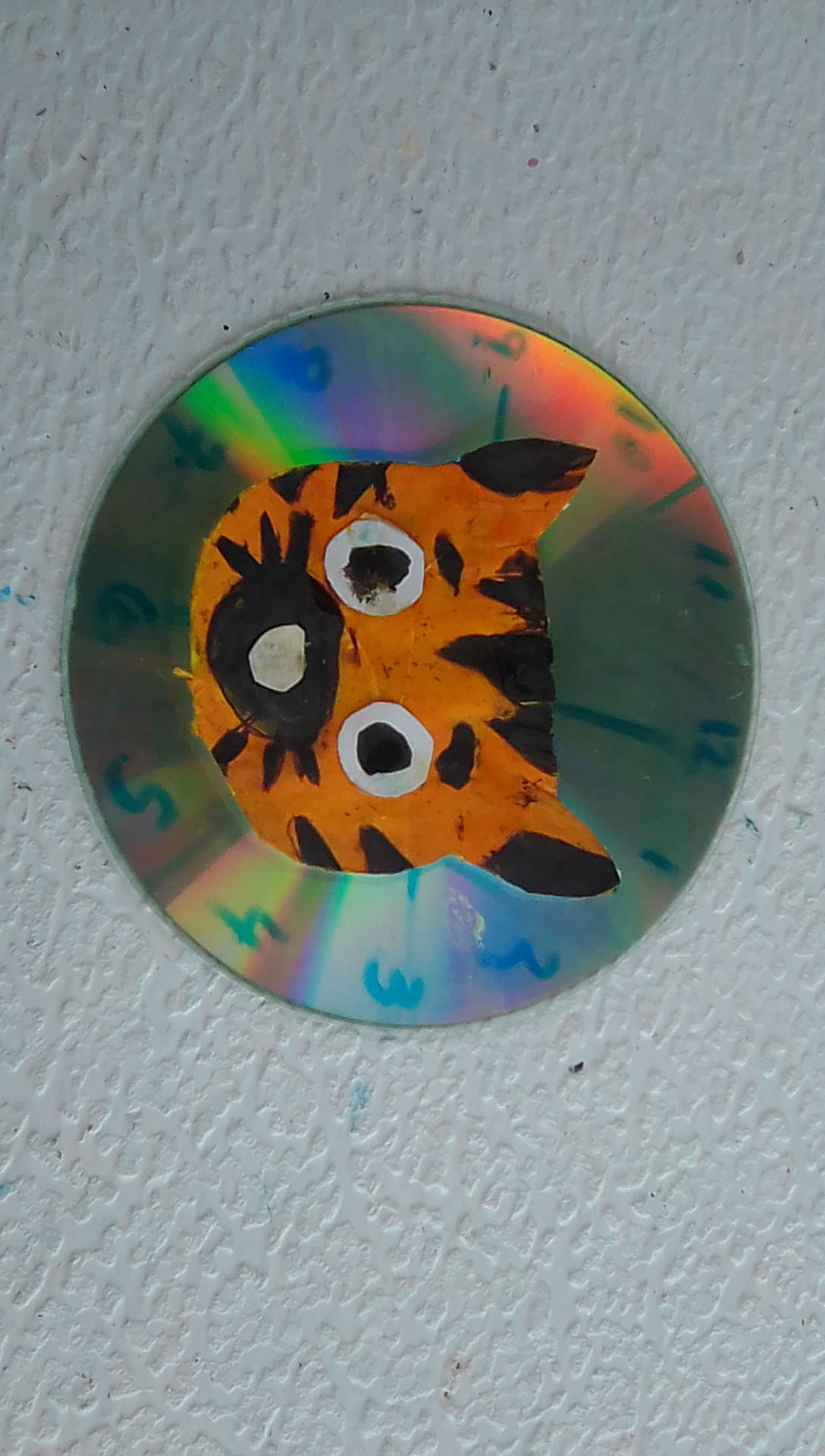 Por último, hice las agujas del reloj con el restante del cartón.
Finally, I made the hands of the clock with the rest of the cardboard.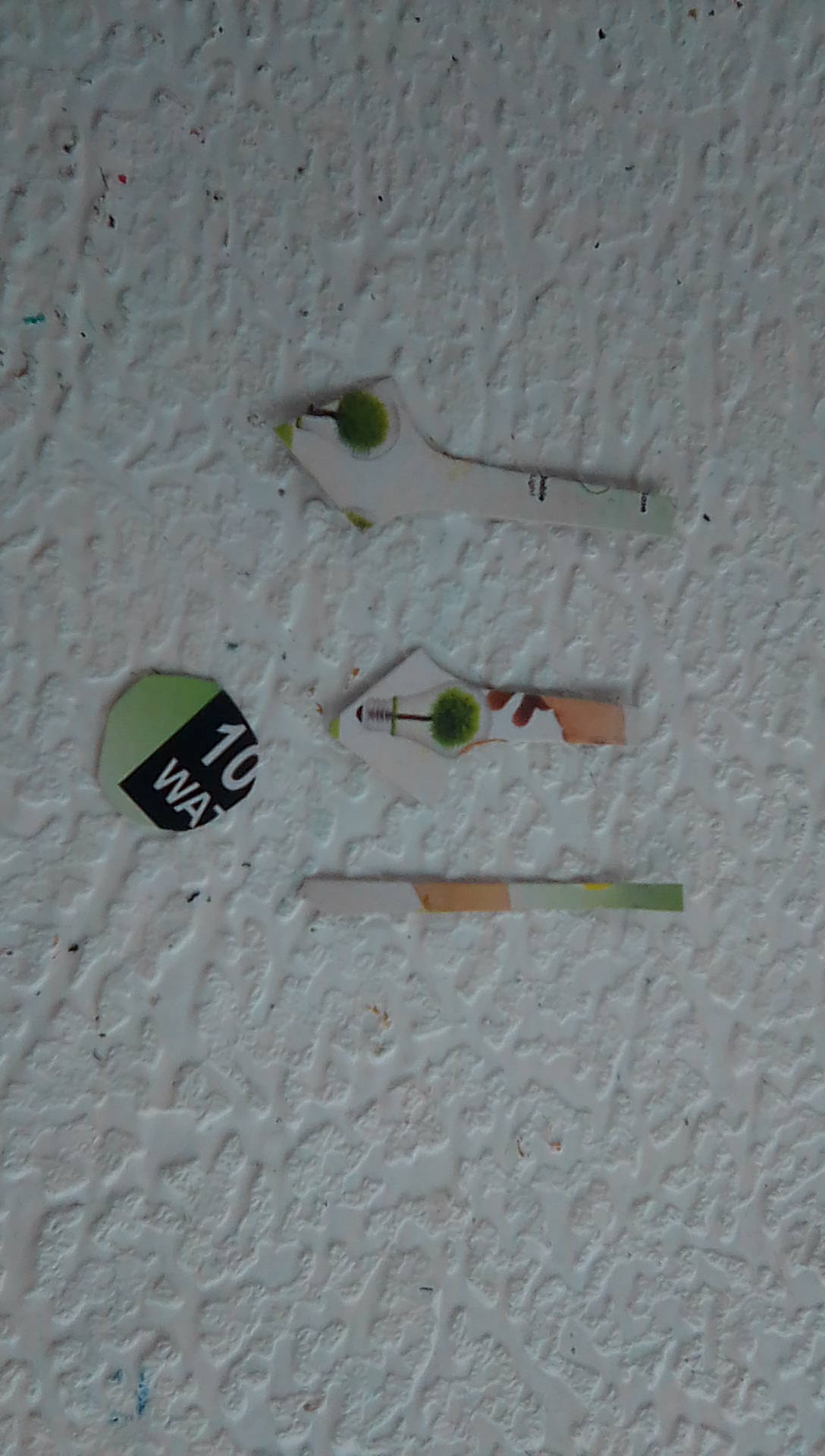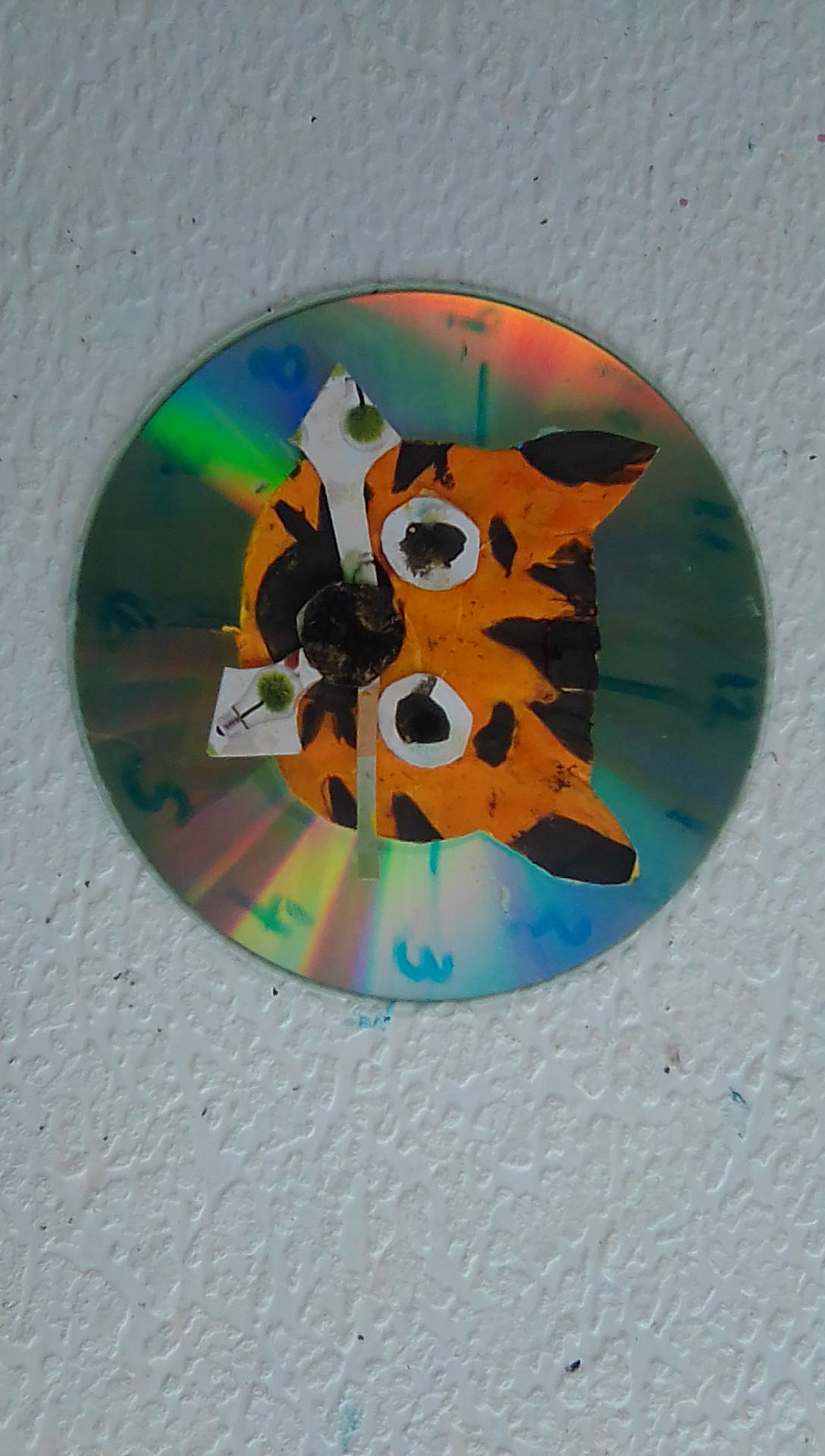 Asi quedo el reloj tigre, muy facil de realizar.
So it was the tiger watch, very easy to do.