Hola mis queridos amigos de hive sean bienvenidos. Hoy para ustedes tengo la elaboración de este perro guardiar de mi taller mecánico. Disfruten el procedimiento
Hello my dear friends of hive, welcome. Today for you I have the elaboration of this guard dog of my mechanical workshop. Enjoy the procedure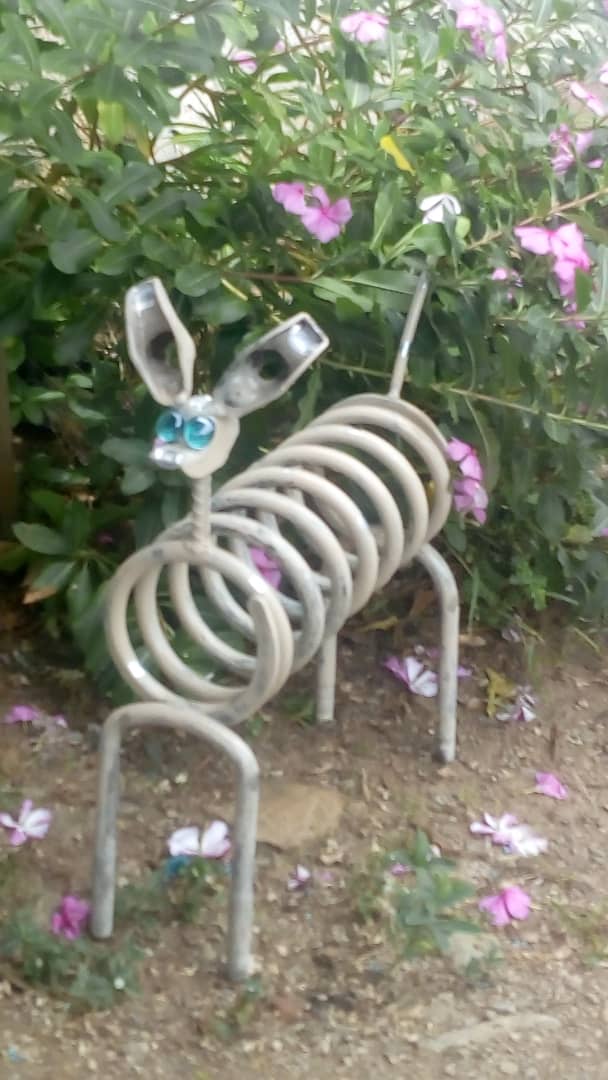 •MATERIALES:
Resorte.
2 grampas.
3 cucharas de motor.
Brocha.
Pintura.
2 piedras.
Silicón.
Cabilla delgada.
•MATERIALS:
Spring.
2 staples.
3 engine buckets.
Brush.
Paint.
2 stones.
Silicón.
Thin rib.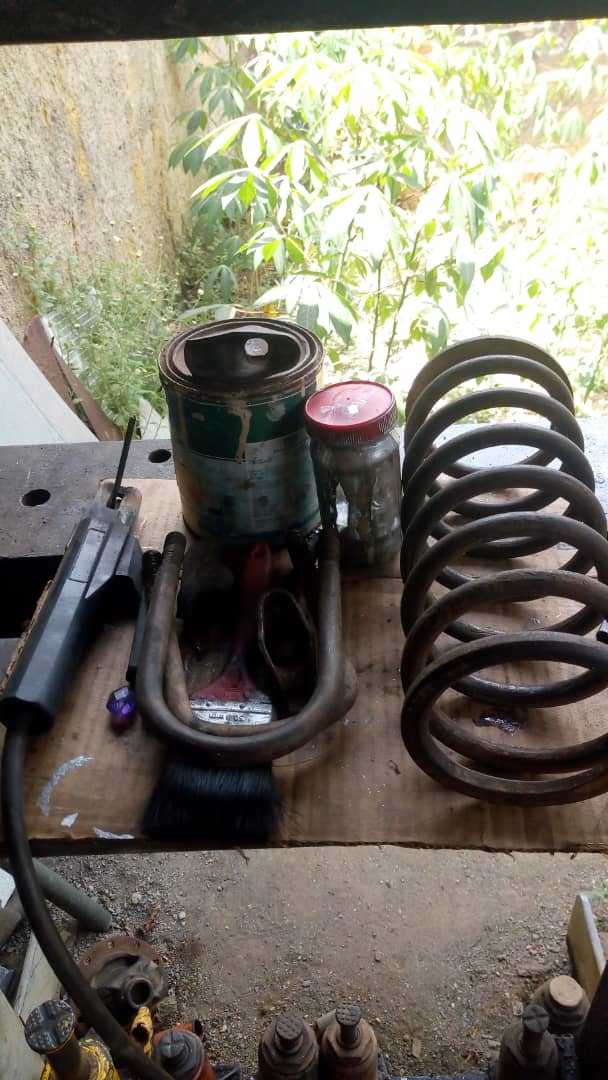 Primero soldamos al resorte las dos grampas, así.
First we weld the two clips to the spring, like this.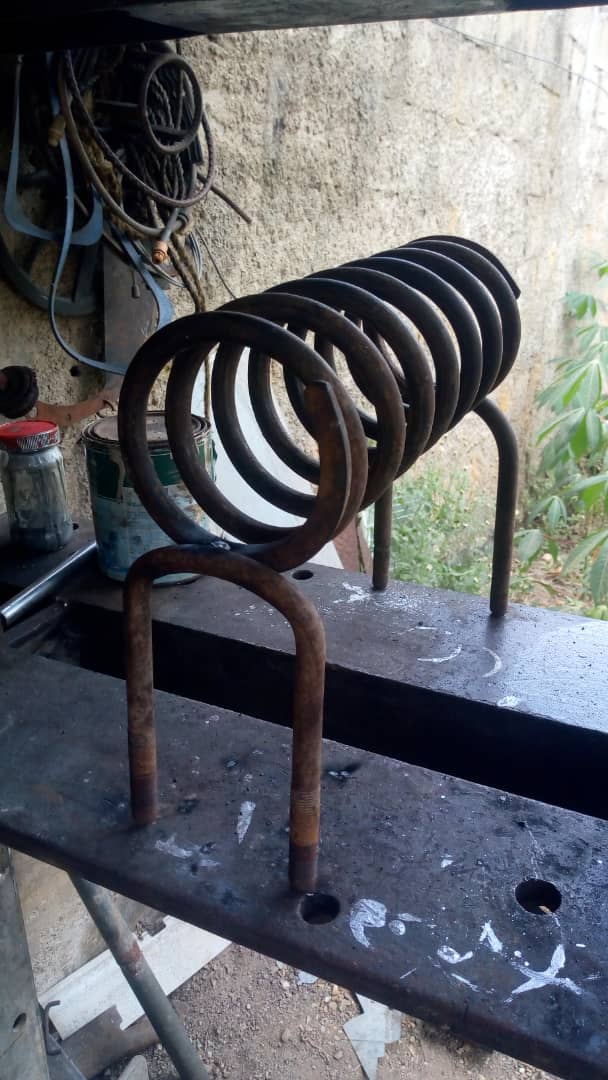 Soldamos un trozo de cabilla de manera vertical y en ella colocamos las 3 cuchara s de motor.
We weld a piece of rod vertically and in it we place the 3 motor scoops.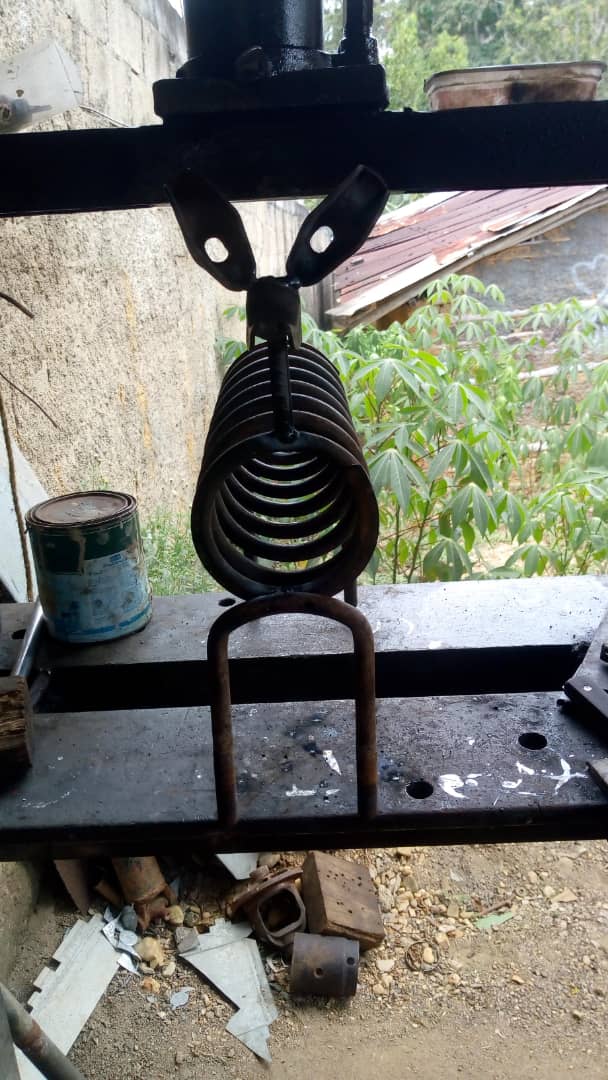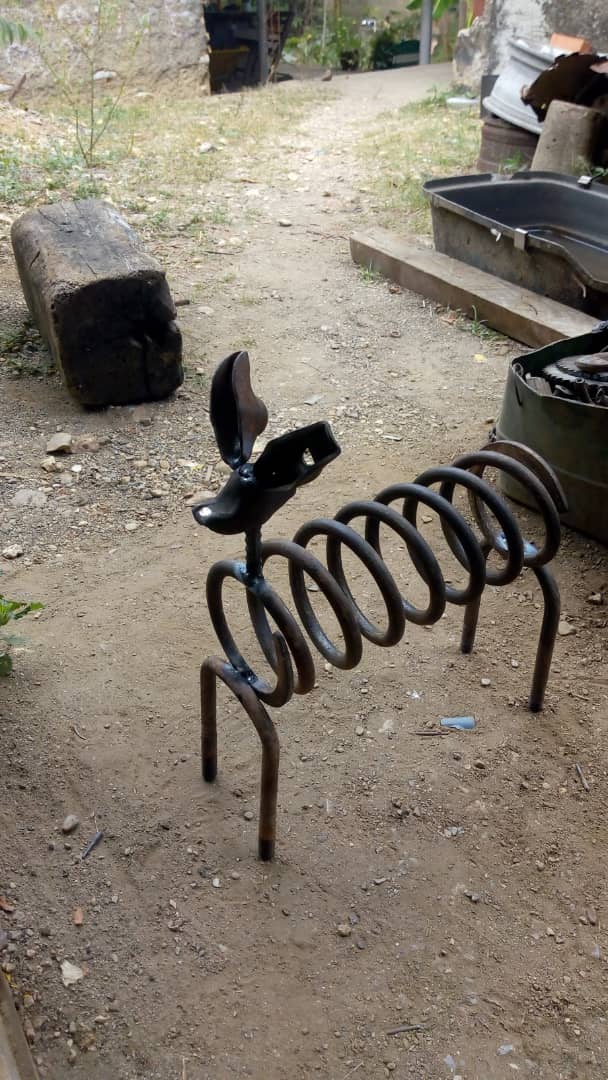 Soldamos a la parte posterior otro trozo de cabilla para su cola.
We weld another piece of rod to the back for its tail.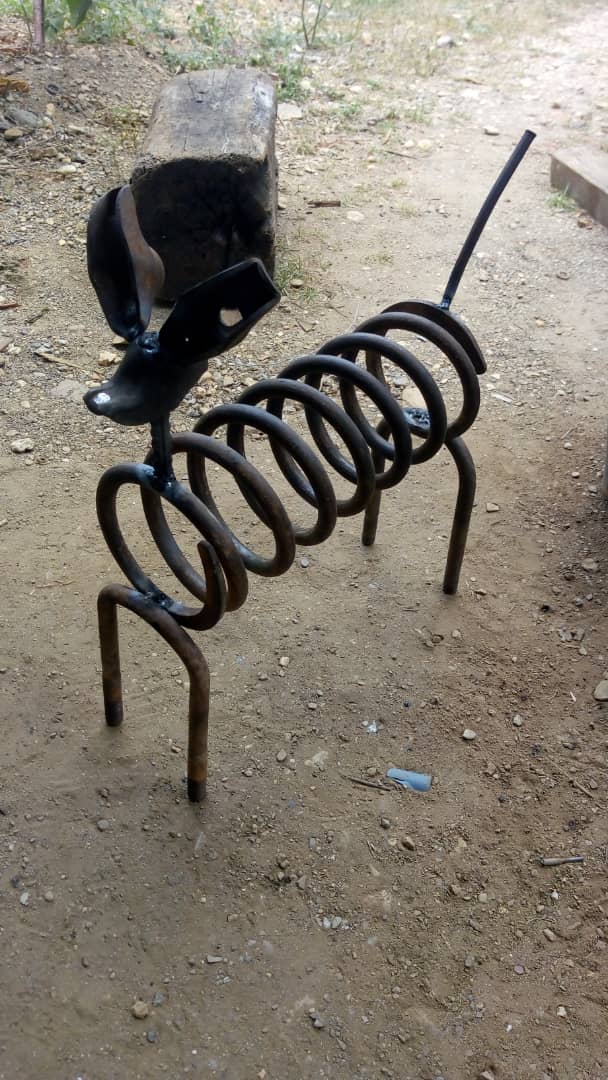 Pintamos todo y pegamos sus ojos. LISTO
We paint everything and glue the eyes of him. CLEVER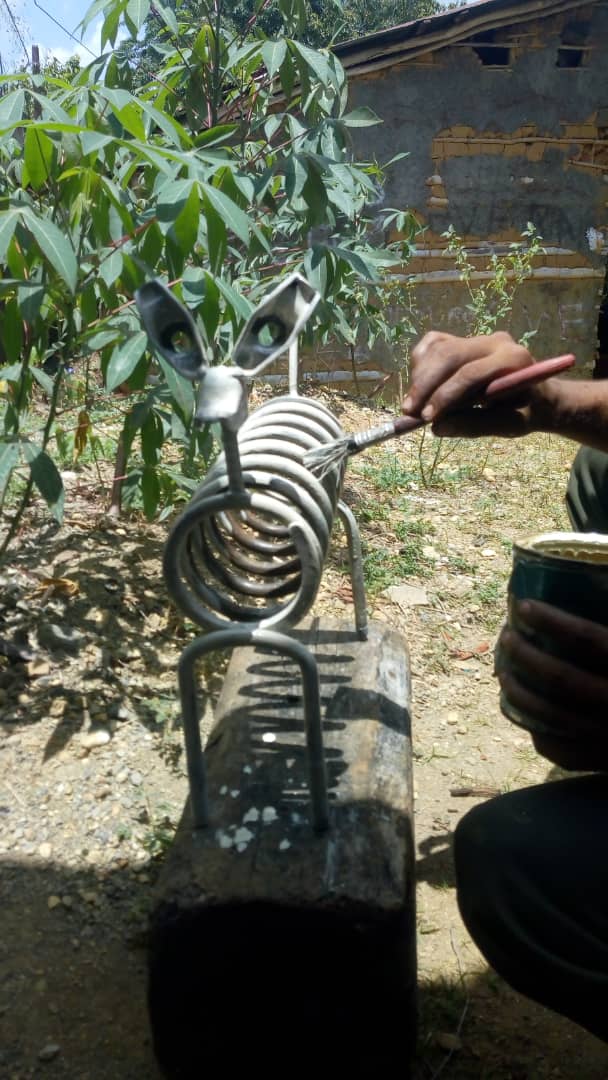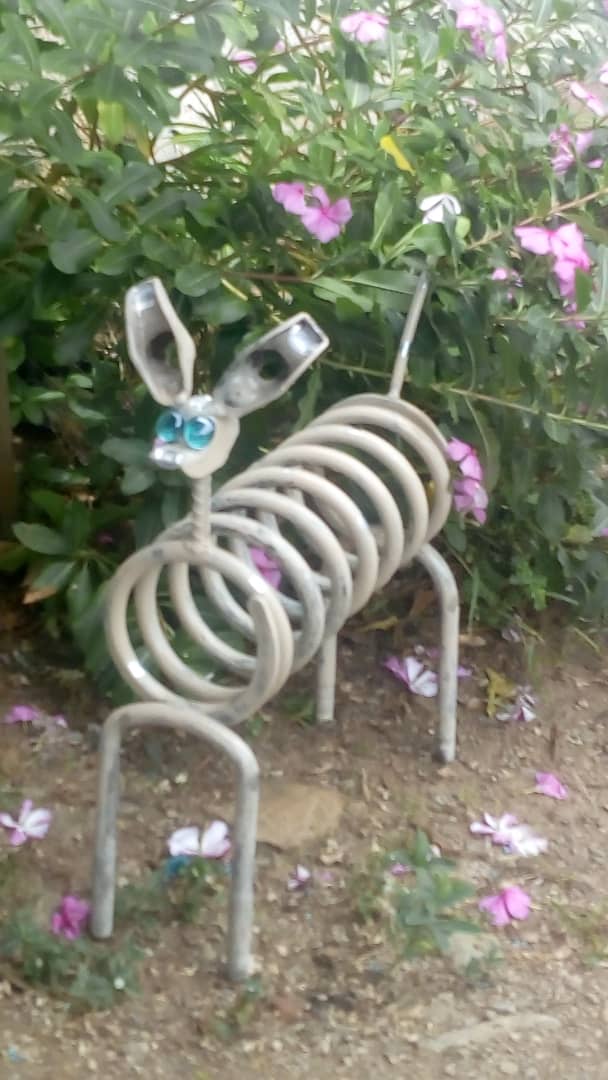 Gracias por visitar mi blog amigos. Feliz dia.//Thanks for visiting my blog friends. Good day