Entre el papel nació,
un tiburón de gris color,
el pobre, completo no quedó,
le faltaba una cola,
falló algo en su creación.
Among the paper was born, a gray colored shark, the poor shark was not complete, it was missing a tail, something went wrong when it was created.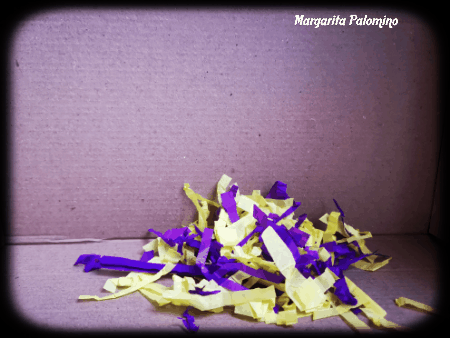 El animal no se preocupo,
eso sí, mucho papel comió,
su boca abrió
y devoró lo que encontró,
luego se marchó.
The animal didn't care, it ate a lot of paper, the shark opened its mouth and devoured what it found, then left.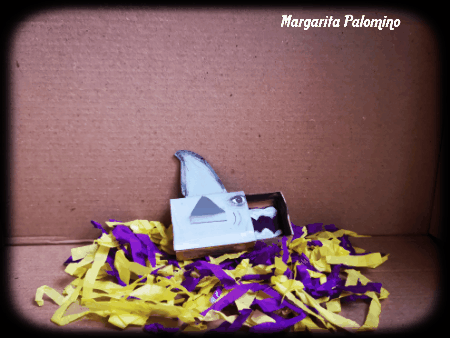 Tras un tiempo reapareció el tiburón,
en el océano nadó sin limitación,
le había nacido una cola con color,
de papel y no se daña con la inmersión.
After some time the shark reappeared, it swam in the ocean without limitation, it had a colored tail, it was made of paper and it is not damaged by immersion.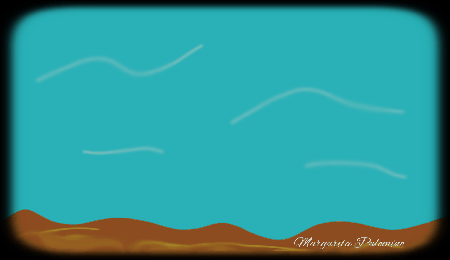 Créditos Margarita Palomino