Saludos a todos, me uno a la presentación de creaciones con material reciclado, en este caso le presento un flor elaborada con rollo de papel.
Greetings to all, I join the presentation of creations with recycled material, in this case I present a flower made with a roll of paper.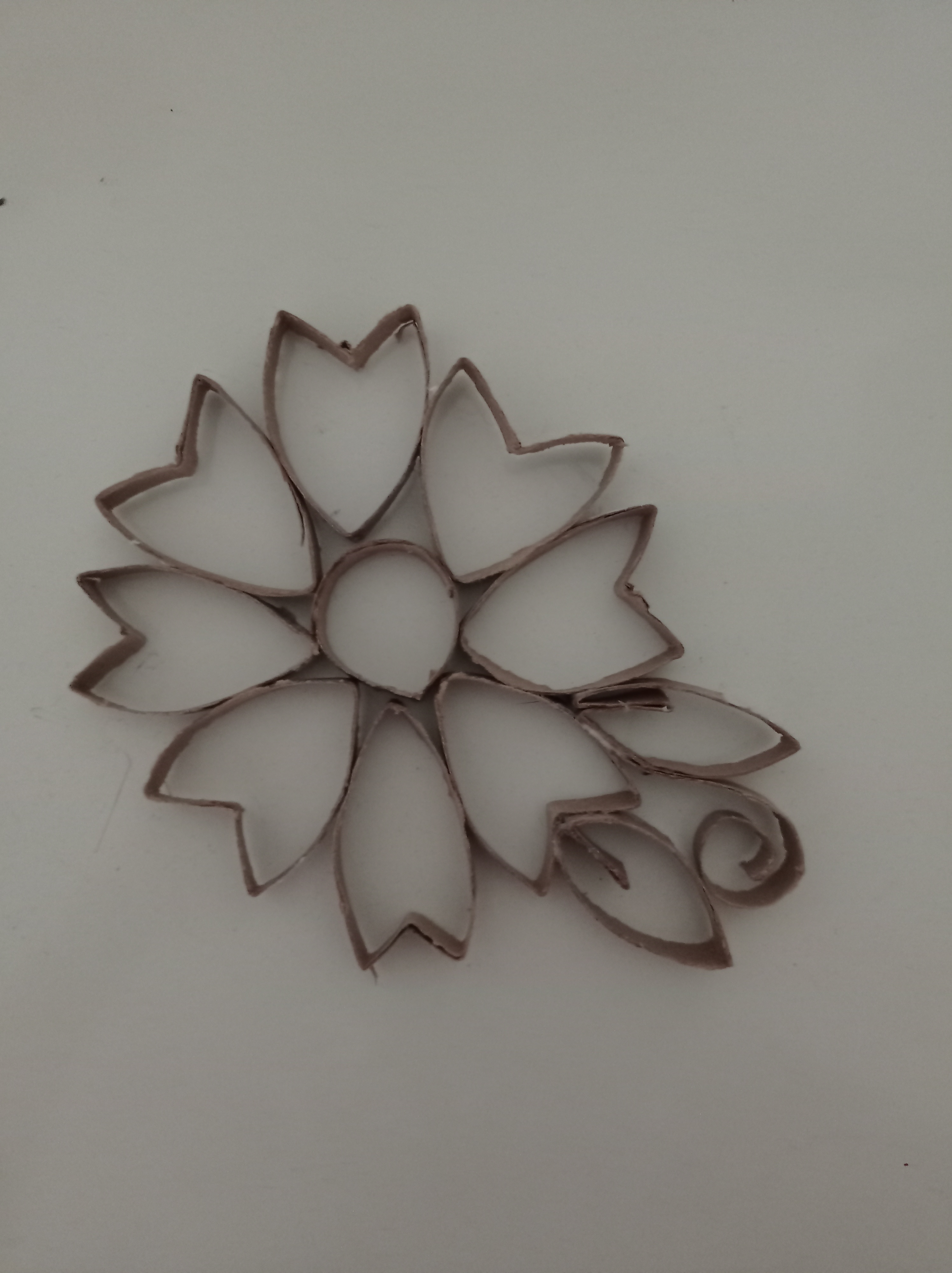 Materiales Utilizados / Used materials:
---
Dos rollos de papel
Pega
Tijera.
Two rolls of paper
Job
Scissors.
Procedimiento / Process:
---
Primero se mide el rollo de papel, y con ayuda de un lápiz se marca nueve lugares de un centímetro.
The roll of paper is first measured, and with the help of a pencil, nine centimeter places are marked.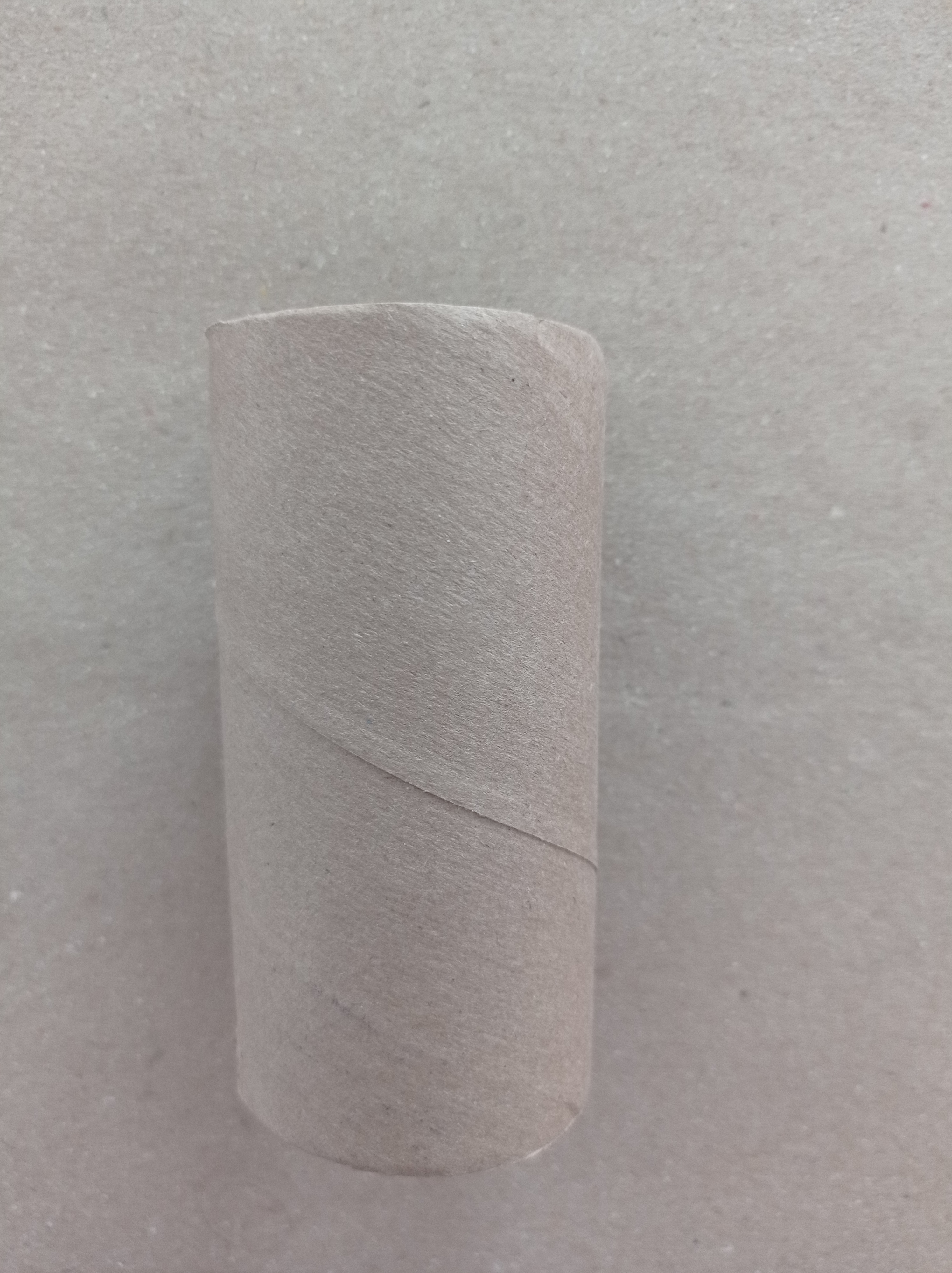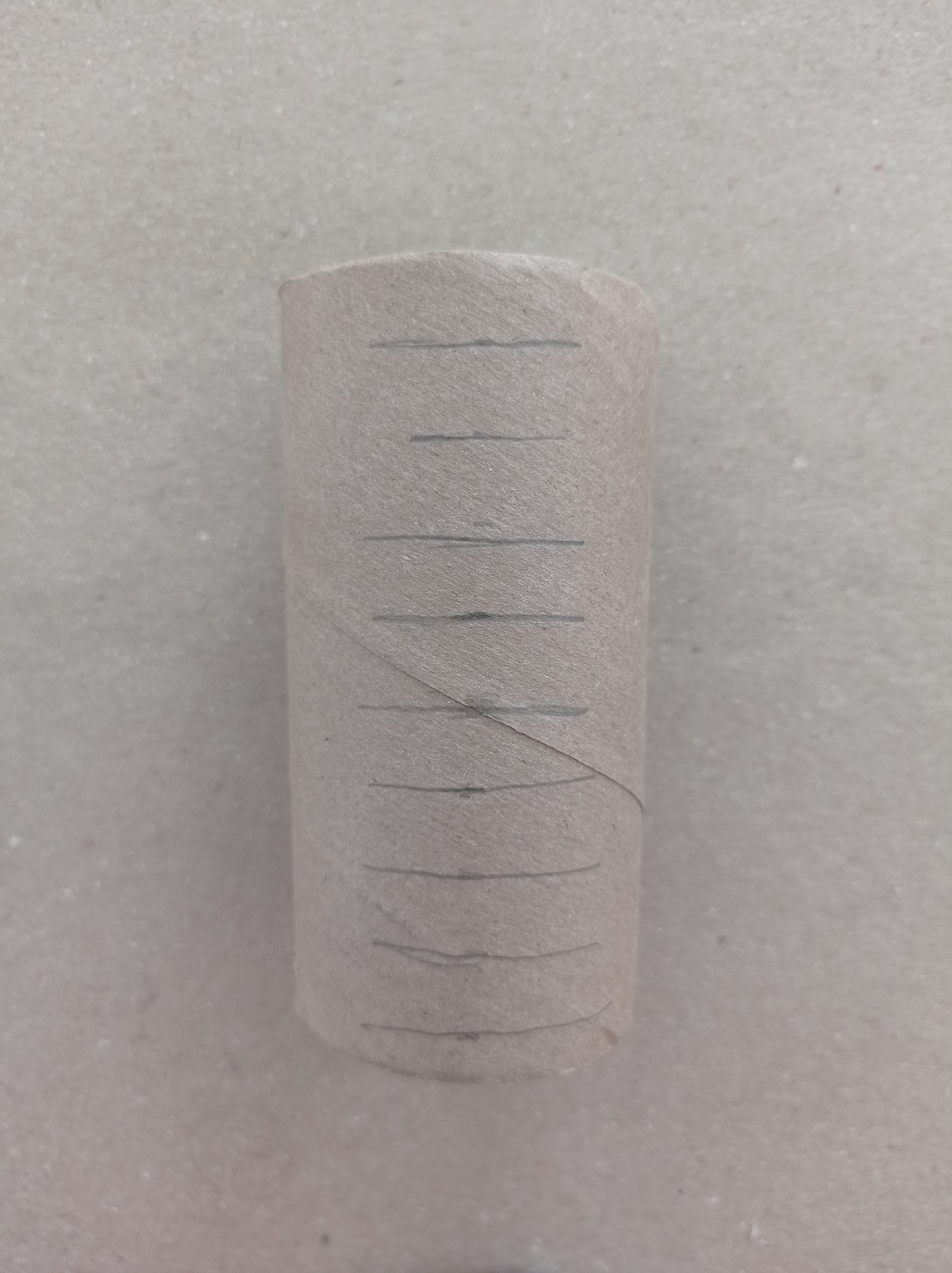 Luego se recorta lo que se midió en rollo de papel.
Then what was measured is cut out on a roll of paper.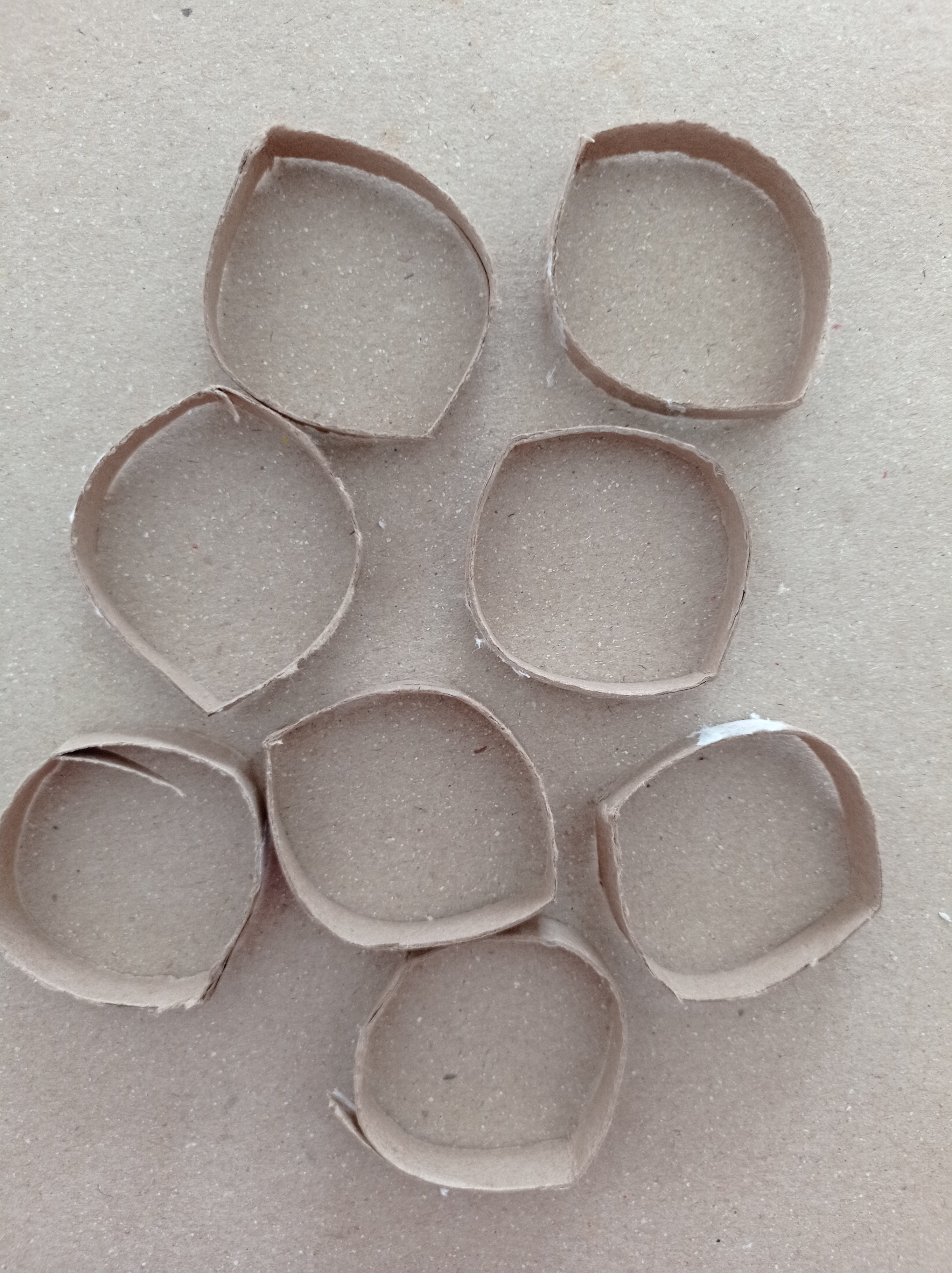 Se toma uno de los nueve circulos y se hace una pequeña cortada.
Take one of the nine circles and make a small cut.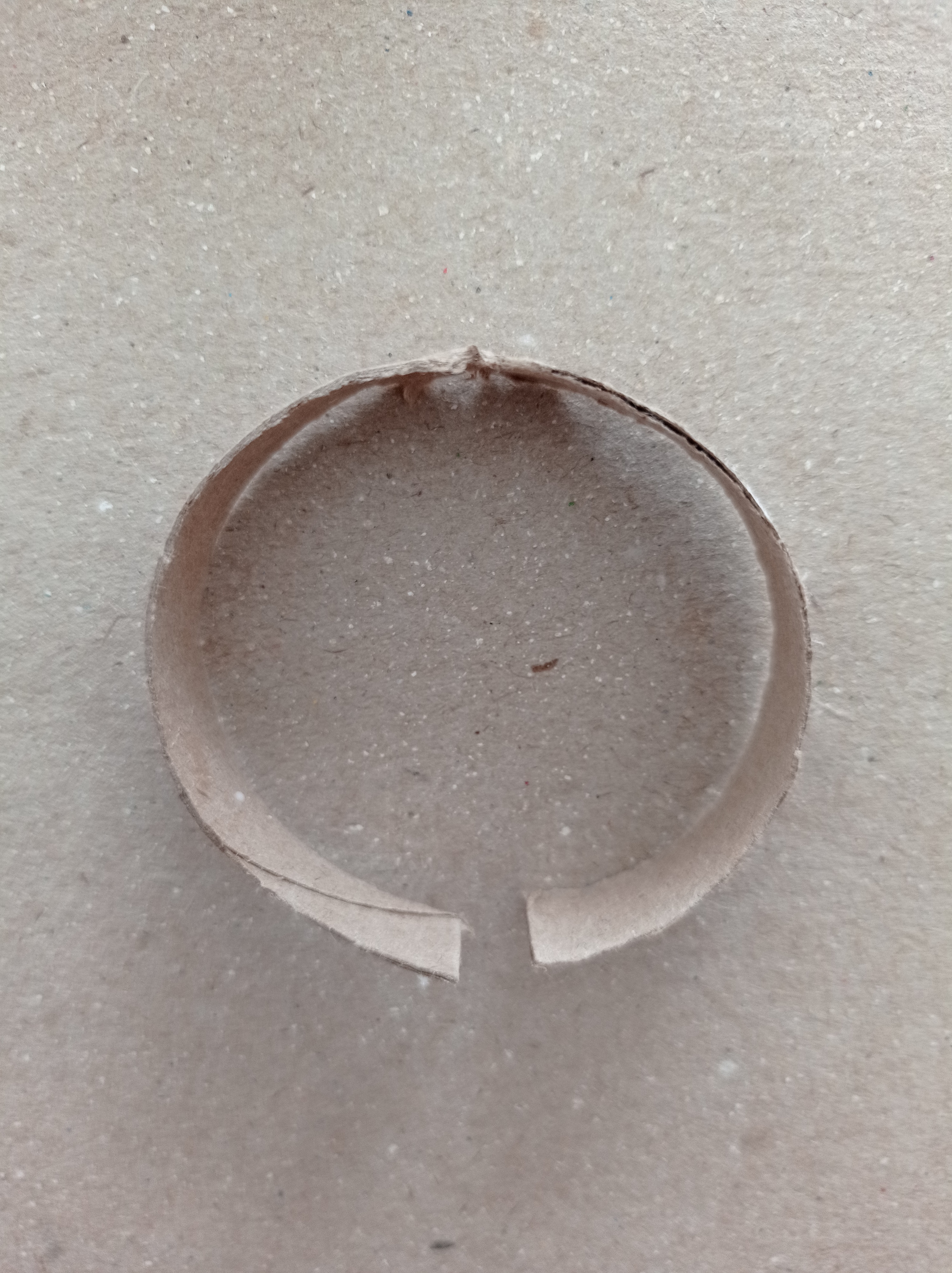 Luego sé enrolla y se pega todos.
Then roll up and stick all of them.
Después se toman los ocho círculos y se doblan por la mitad.
Then the eight circles are taken and folded in half.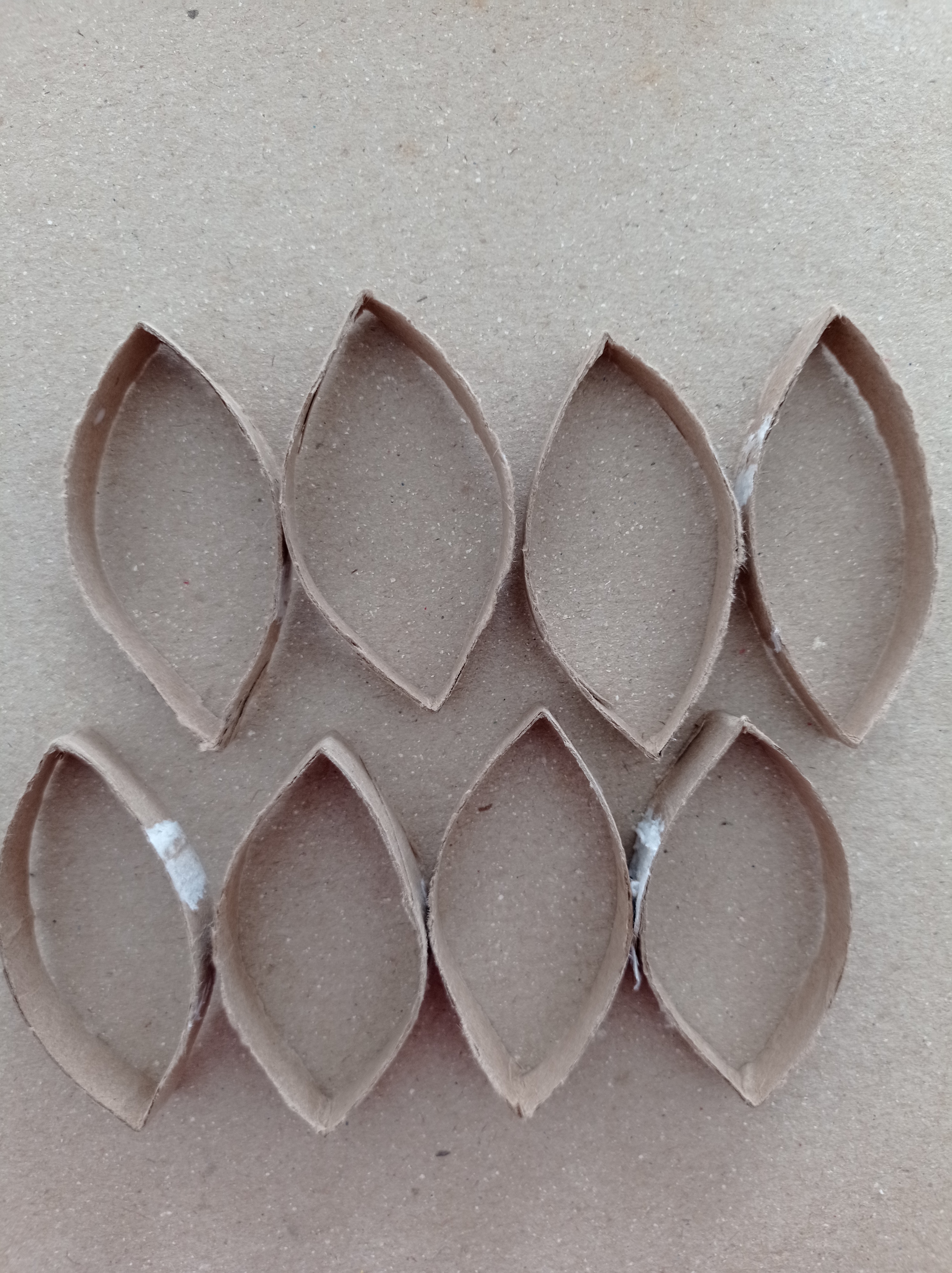 Luego se dobla la parte de afuera hacia adentro para que quede en forma de pétalo.
Then the outside part is folded inwards so that it is in the shape of a petal.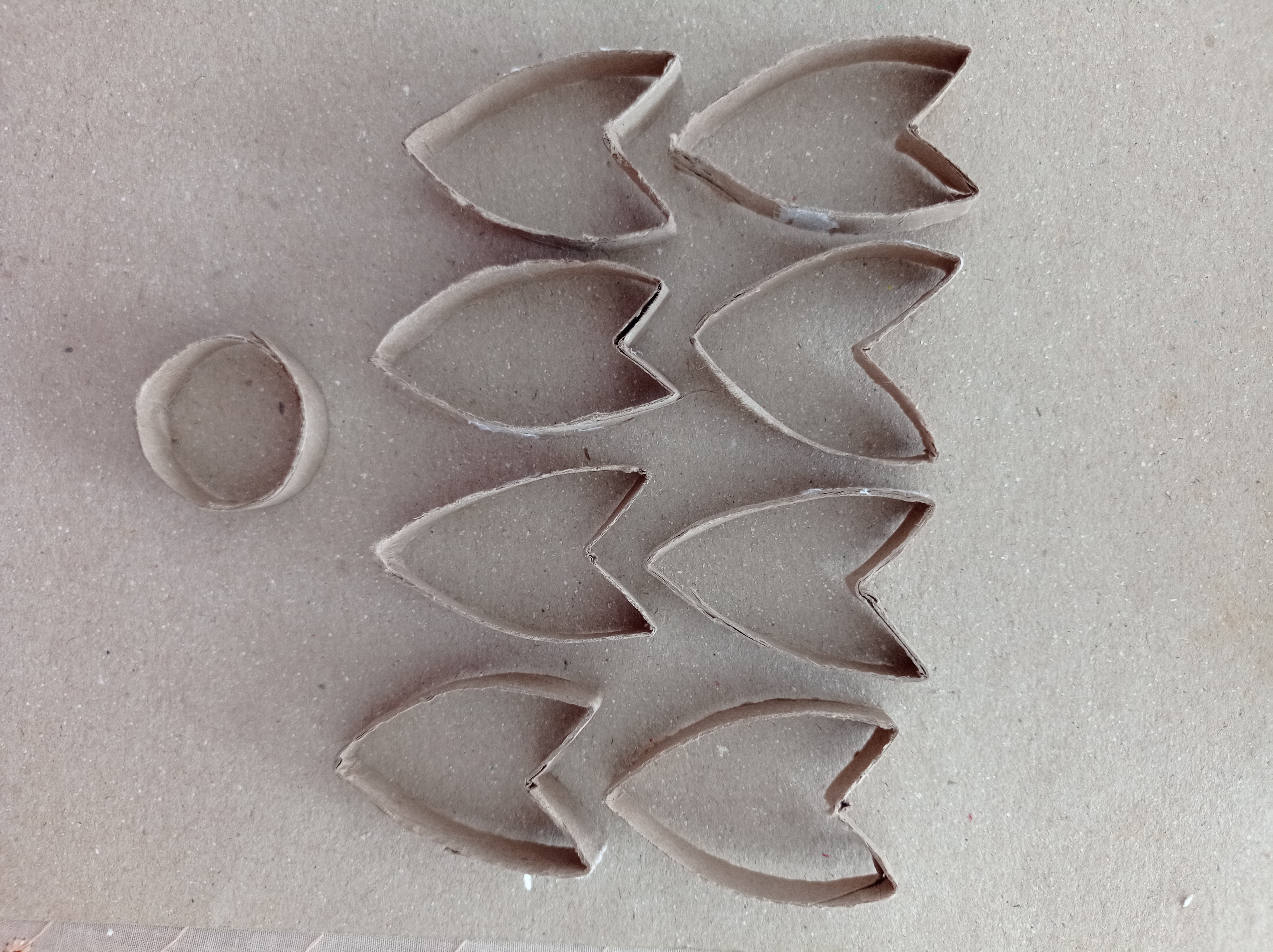 Luego se empieza a pegar para formar los pétalos.
Then it begins to glue to form the petals.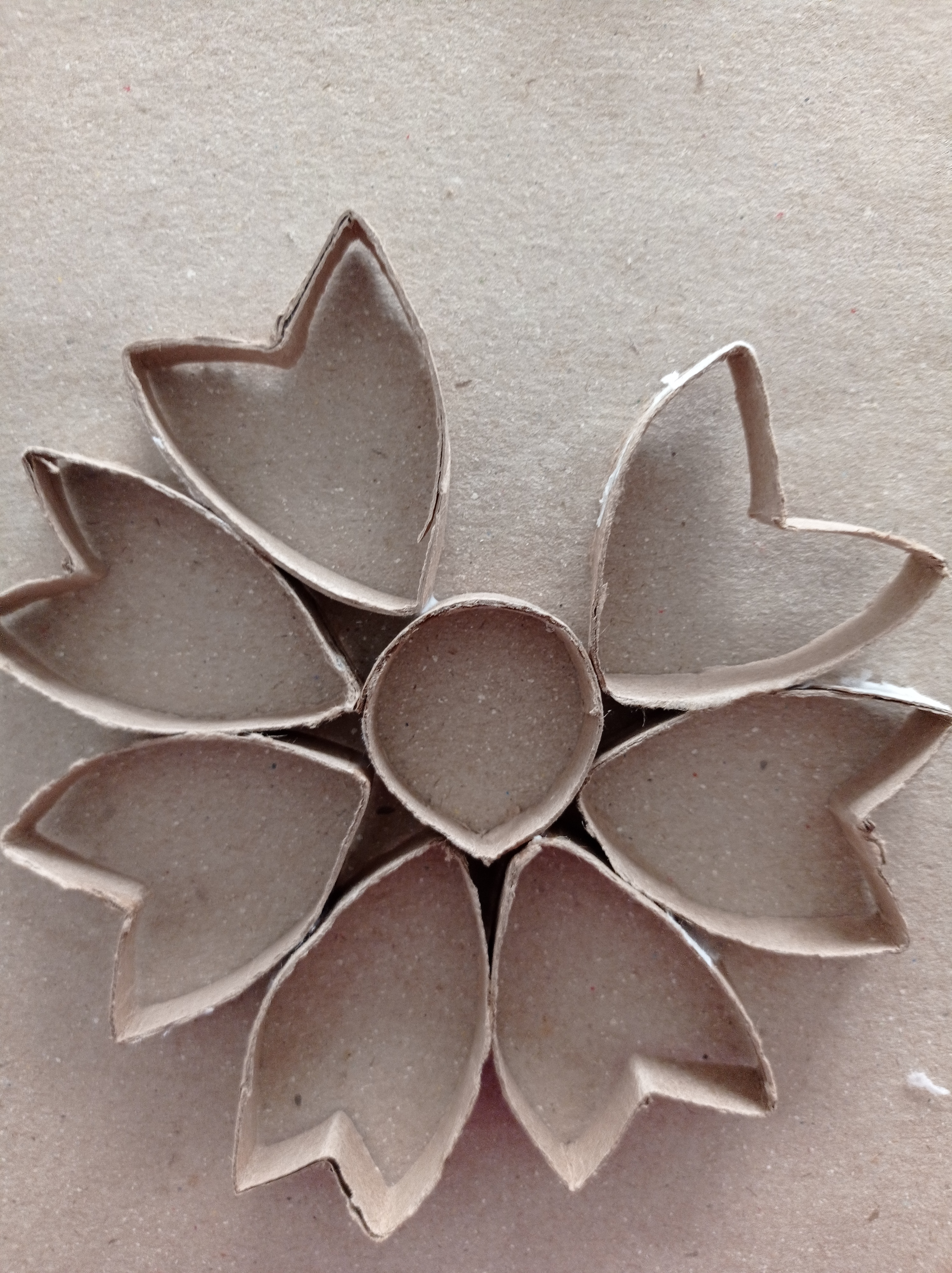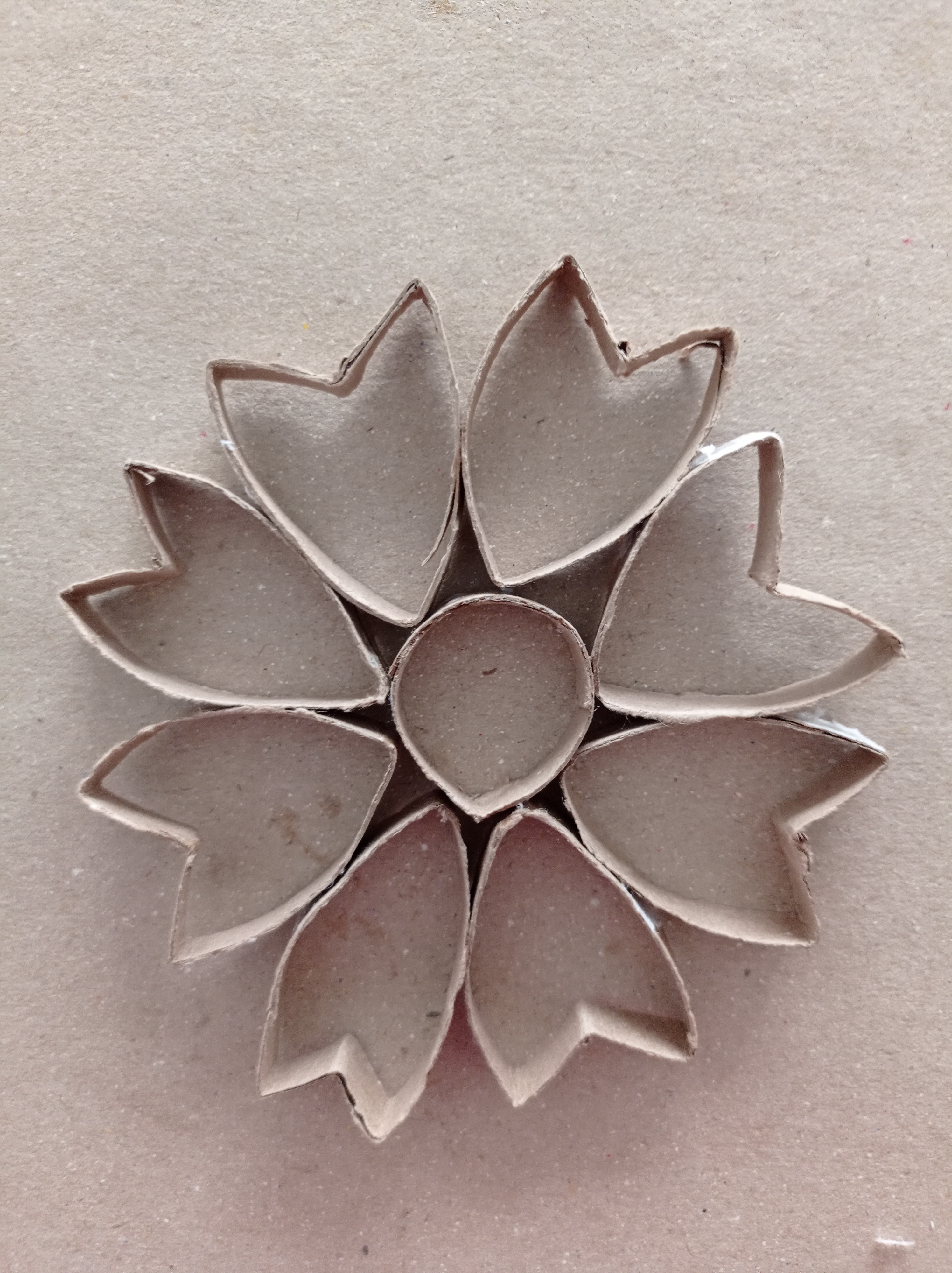 Después se recortan dos círculos más y se le hace el mismo doblete de pétalo.
Then two more circles are cut out and the same petal doublet is made.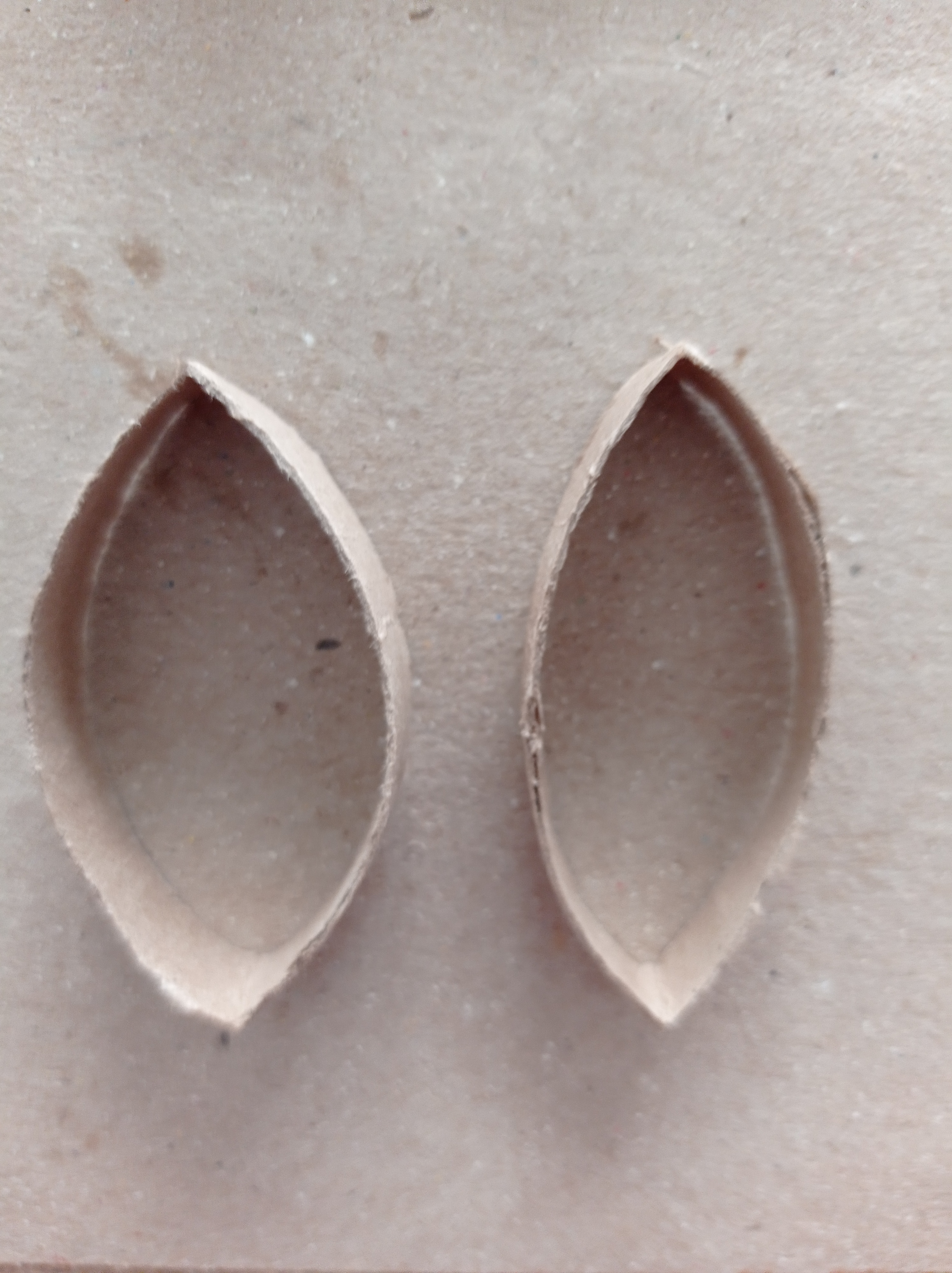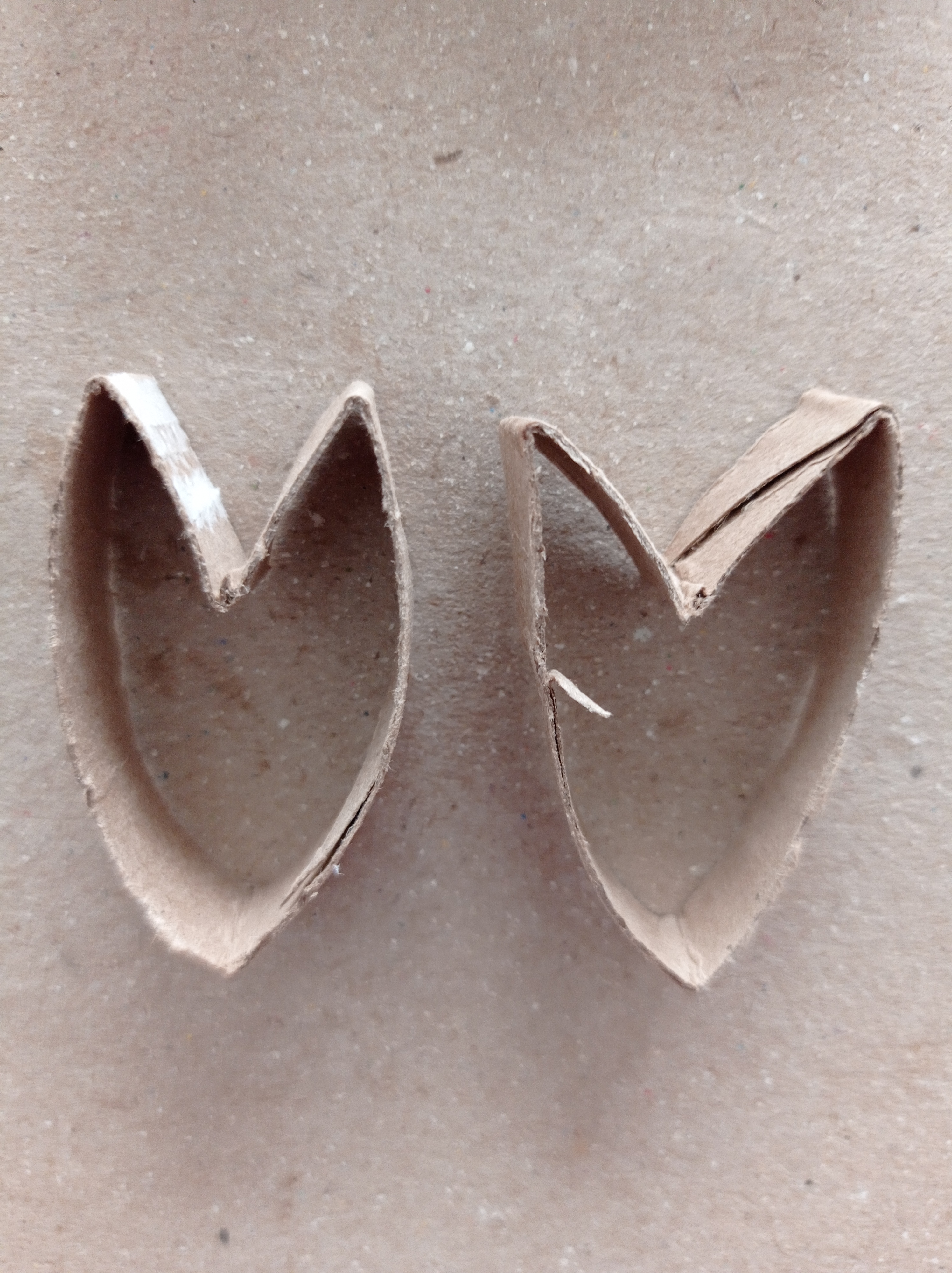 Luego se pega la parte triángular luego se recorta una pequeña tira de un centímetro aproximadamente.
Then the triangular part is glued then a small strip of about a centimeter is cut out.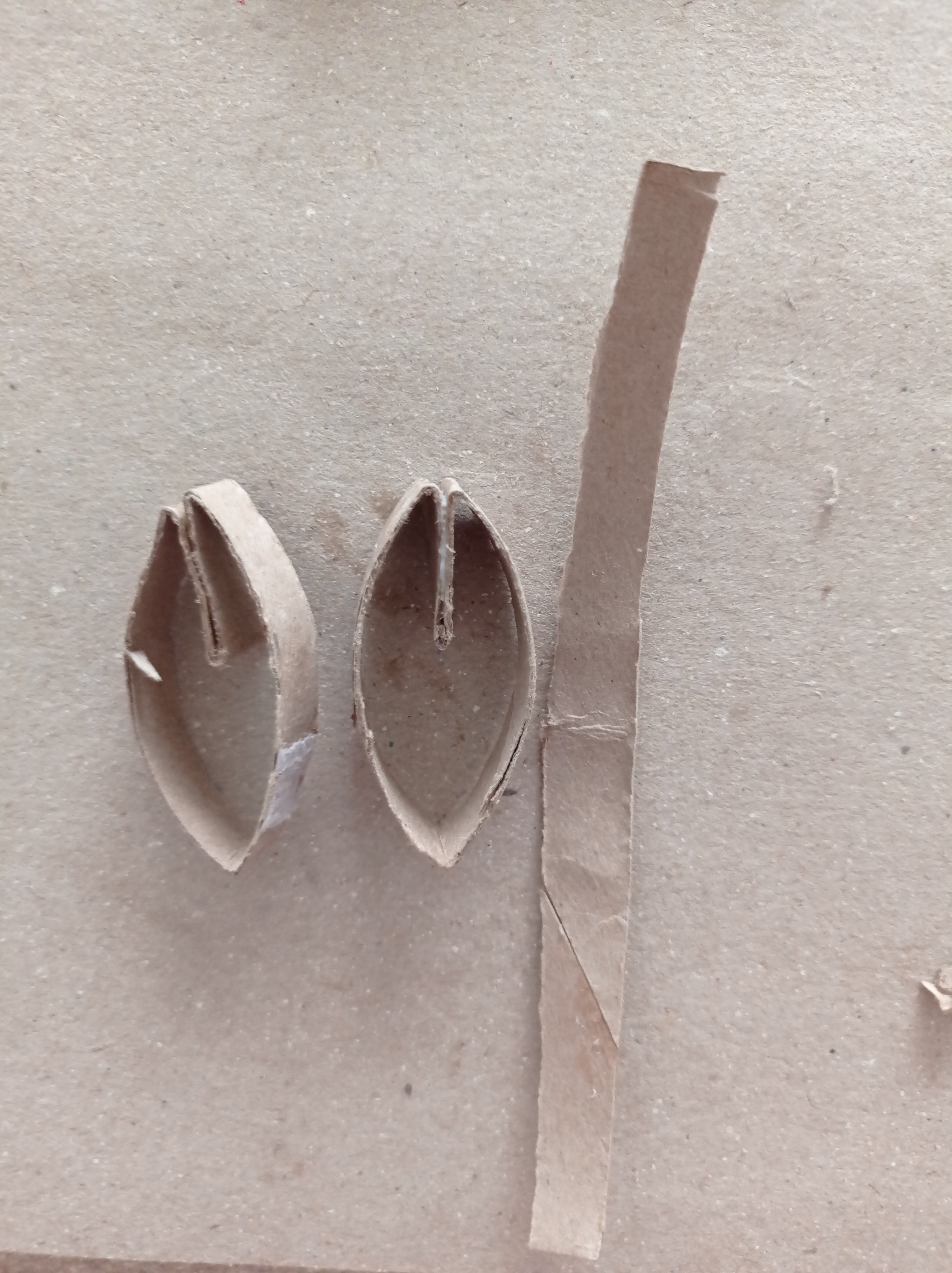 Con ayuda de un lápiz se enrolla la tira. Luego se proceden a pegar las hojas junto con la tira.
With the help of a pencil the strip is rolled. Then the sheets are glued together with the strip.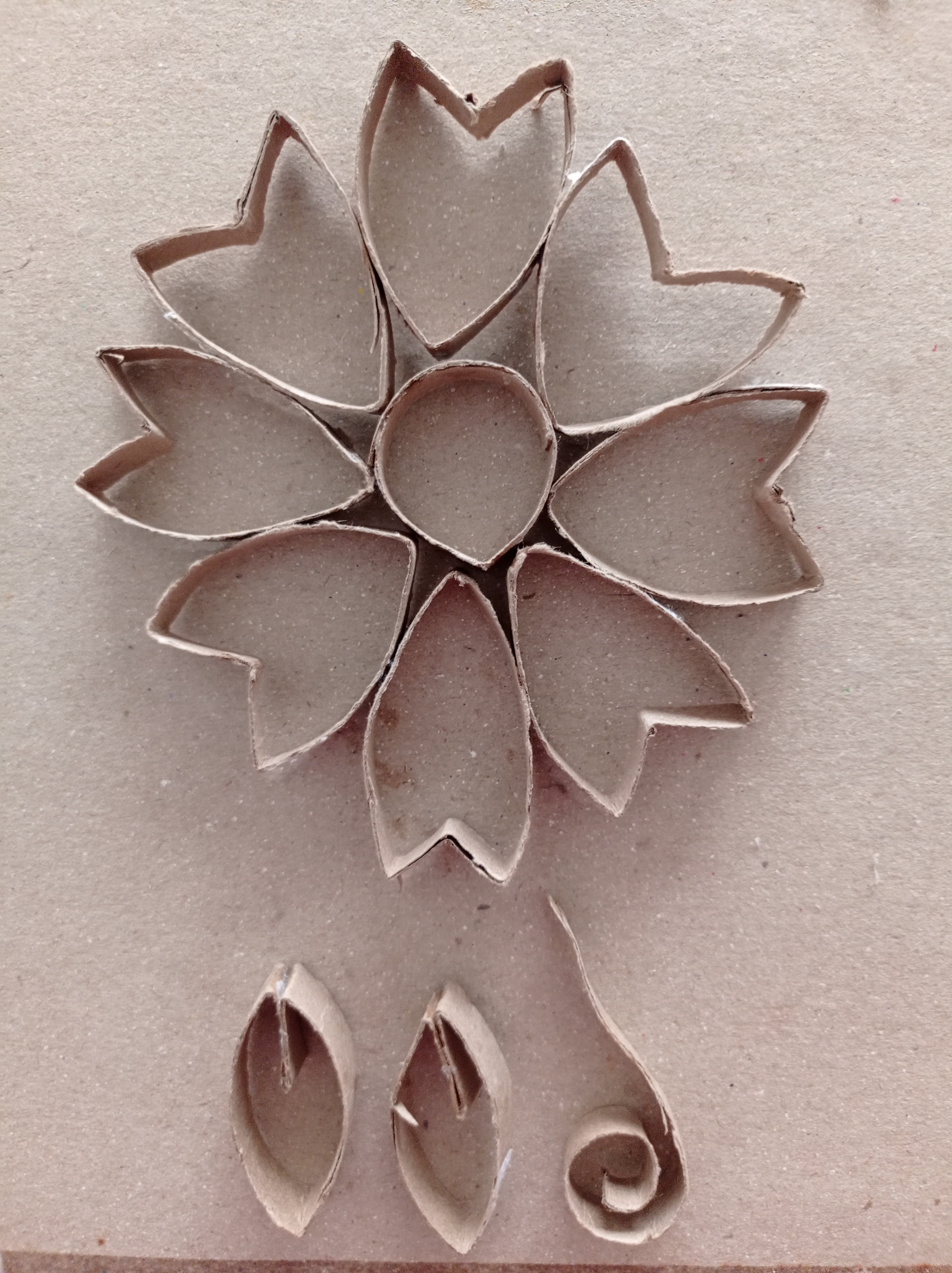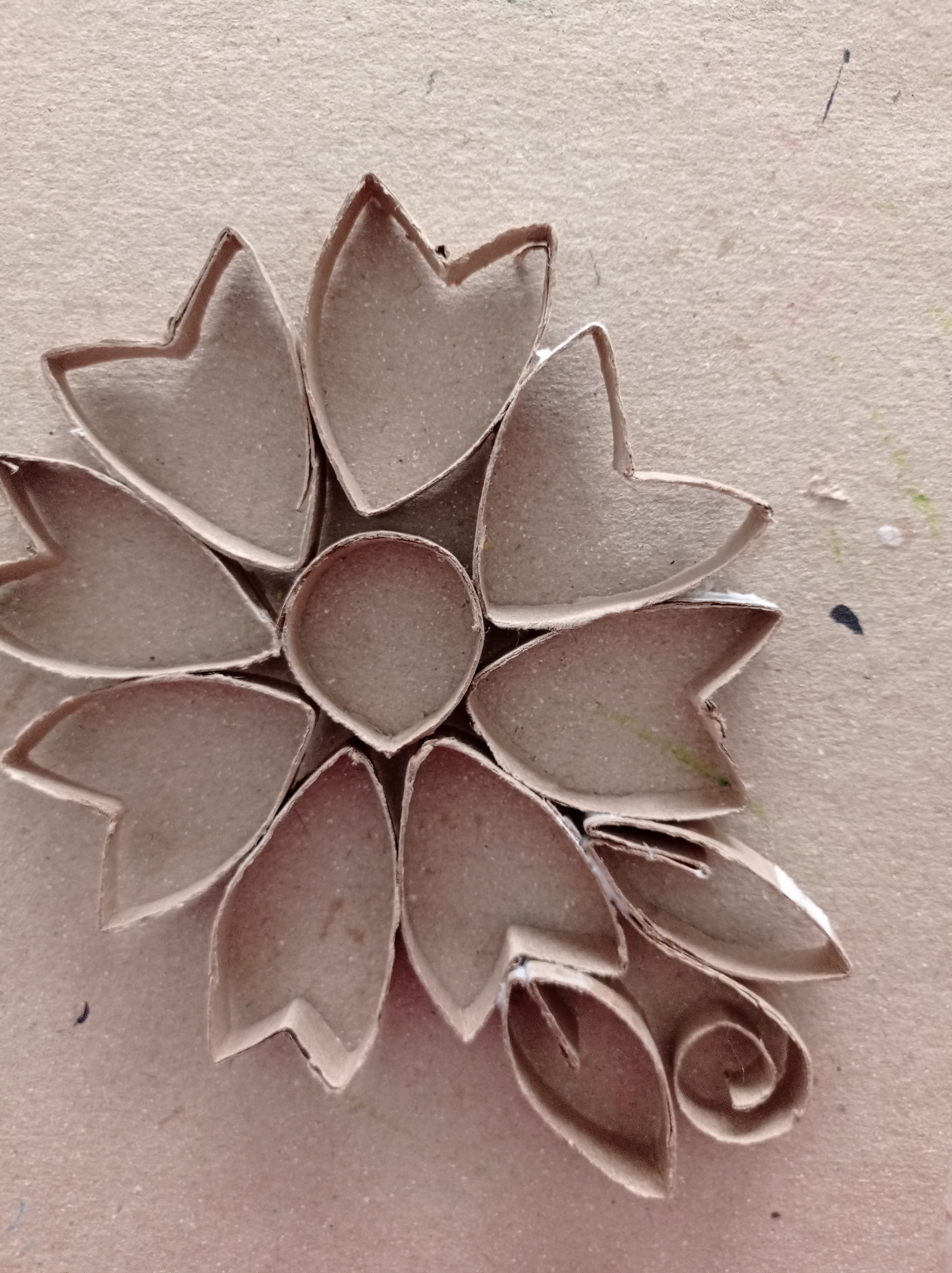 Y listo ya tenemos nuestra flor reciclada.
And voila, we have our recycled flower.