✿¡ Hola apreciados amigos! ✿
✿Hello dear friends! ✿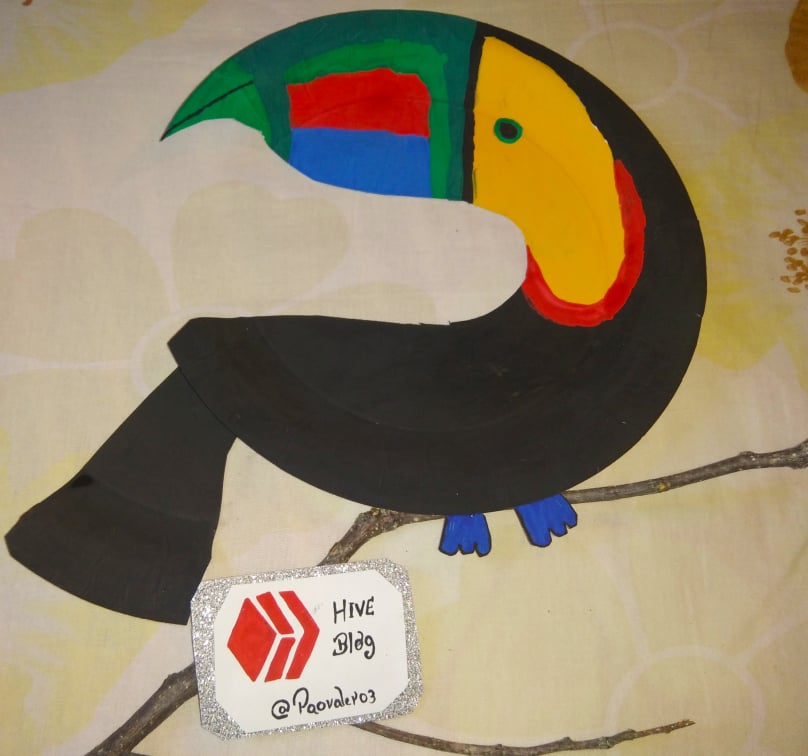 ✿¡ bienvenidos a mi blog! ✿
✿ welcome to my blog! ✿
En la tarde de hoy quiero mostrarles estas hermosa tarea creativa, que hice reutilizando un plato de cartón, se trata de una de las aves que se destaca con su muy particular pico y hermoso plumaje.
Today I want to show you this beautiful creative task, which I did reusing a cardboard plate, it is one of the birds that stands out with its very particular beak and beautiful plumage.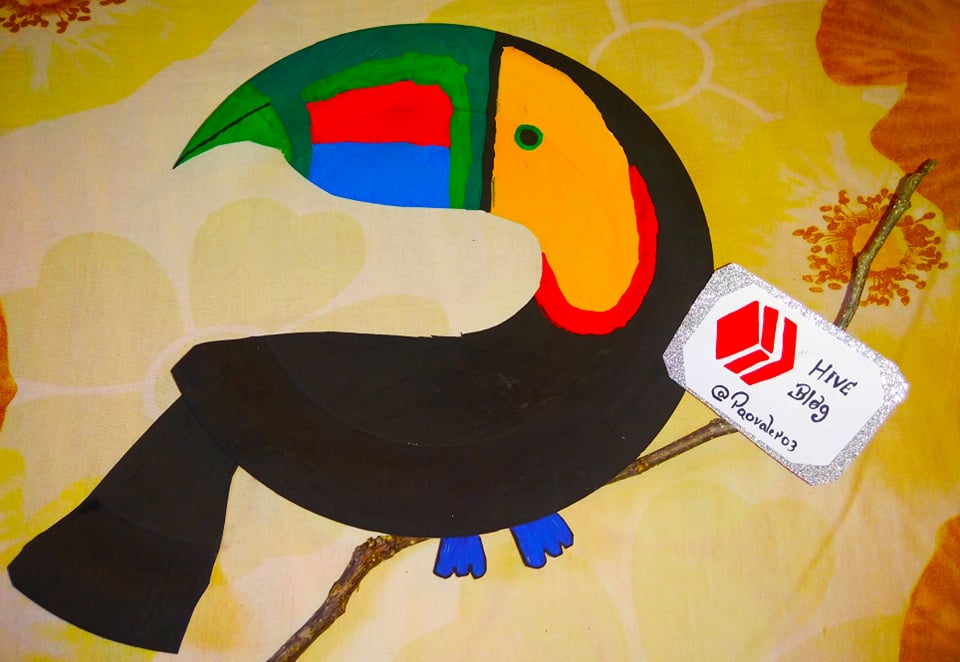 Encantada con el resultado...
Delighted with the result ...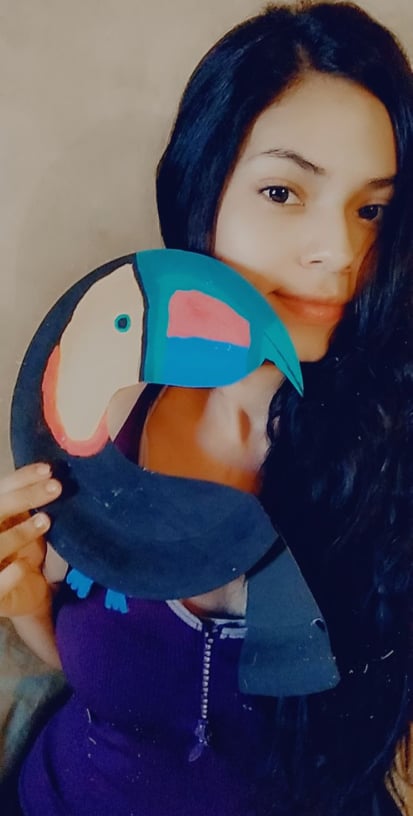 Espero les guste tanto como a mi..
I hope you like it as much as me..
Materiales:
Plato de cartón
Pinturas.
Tijeras.
Silicon.
Pedazo de cartulina.
Materials:

Cardboard plate
Paintings.
Pair of scissors.
Silicon.
Piece of cardboard.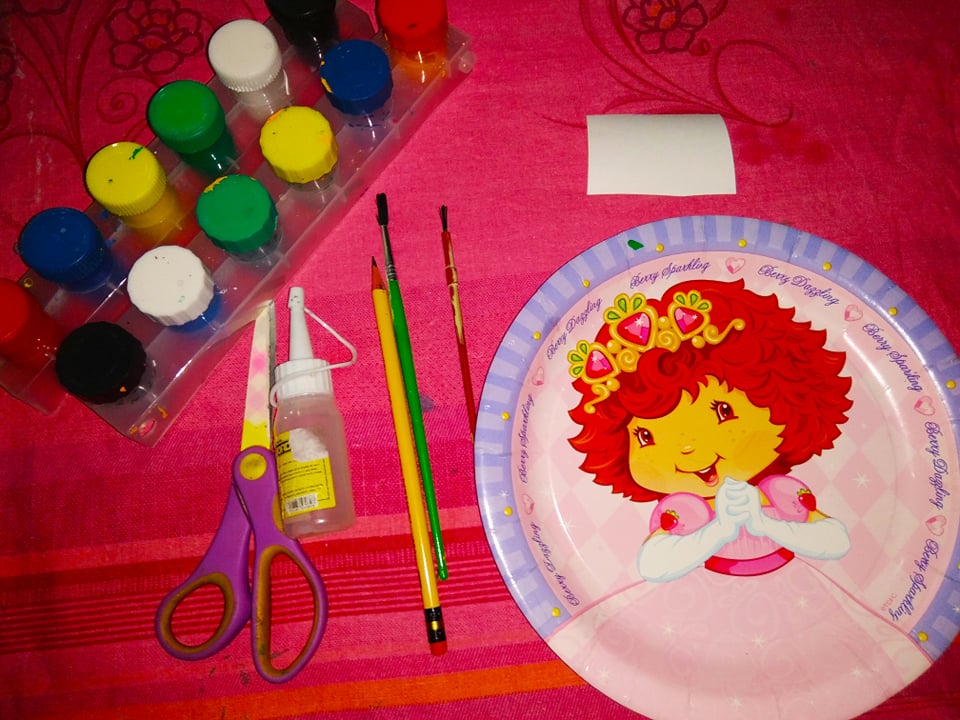 Empecemos:
Let us begin:
Agarre el plato , marque y recorte en todo el centro como indica la foto.
Grab the plate, mark and cut out around the center as shown in the photo.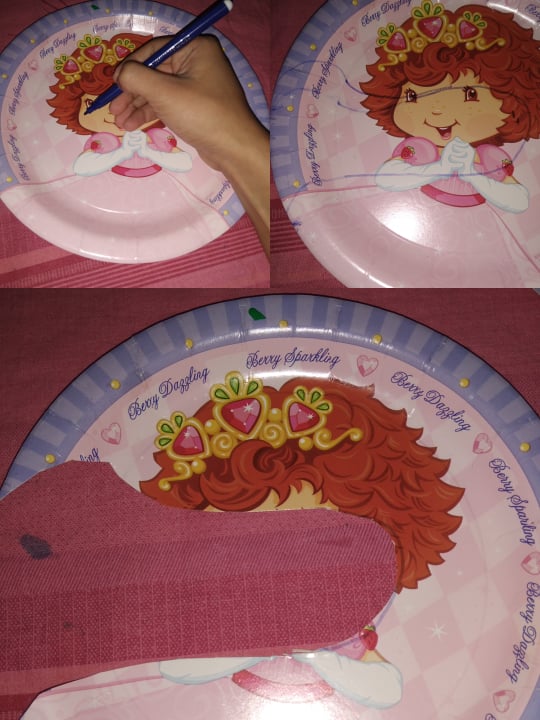 Marque unas lineas para guiarme y empece a pintar.
Mark a few lines to guide me and I started painting.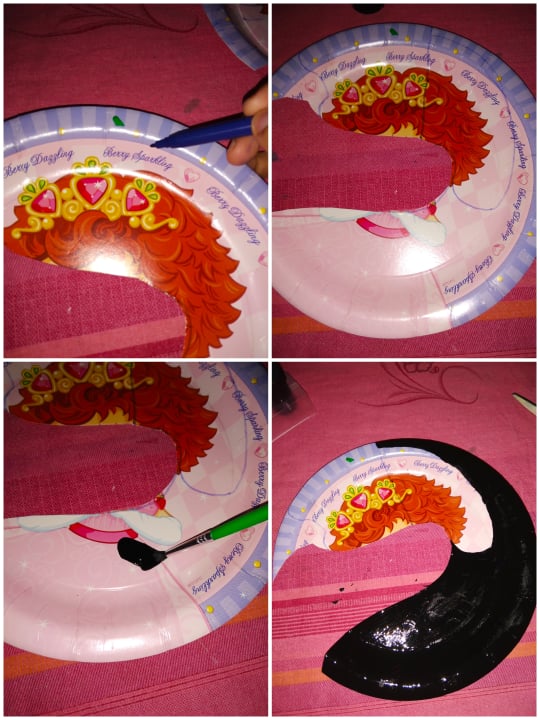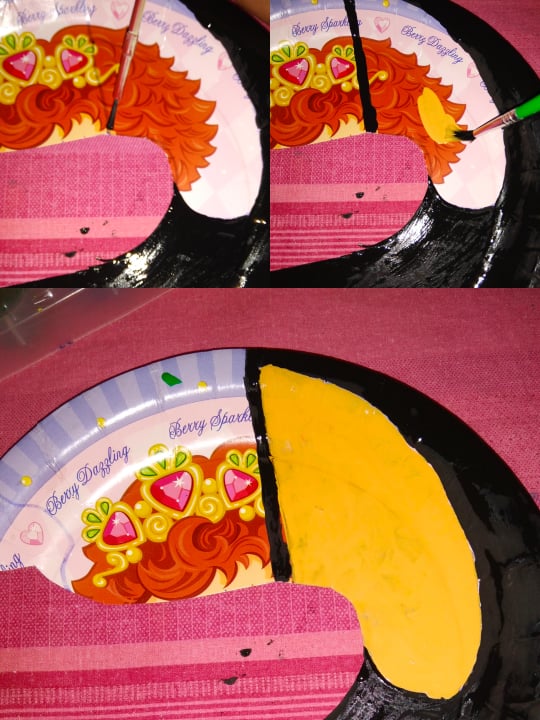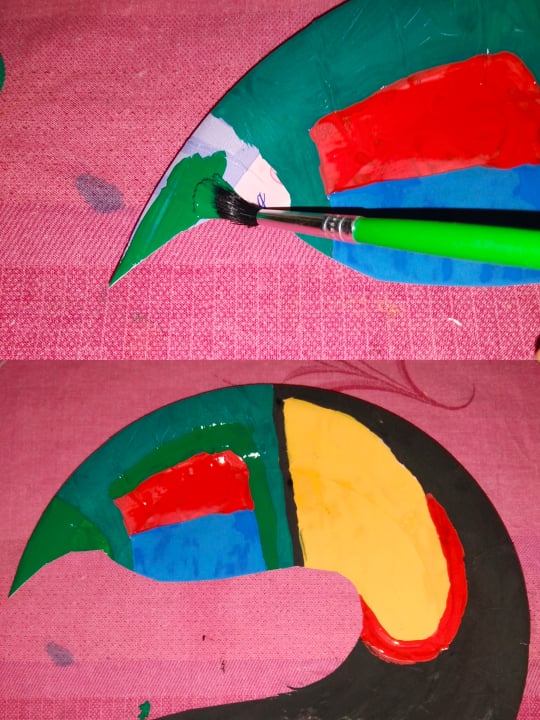 En un pedazo de cartulina, dibuje, recorte y pinte el ojo del tucan.
On a piece of cardboard, draw, cut out and paint the eye of the toucan.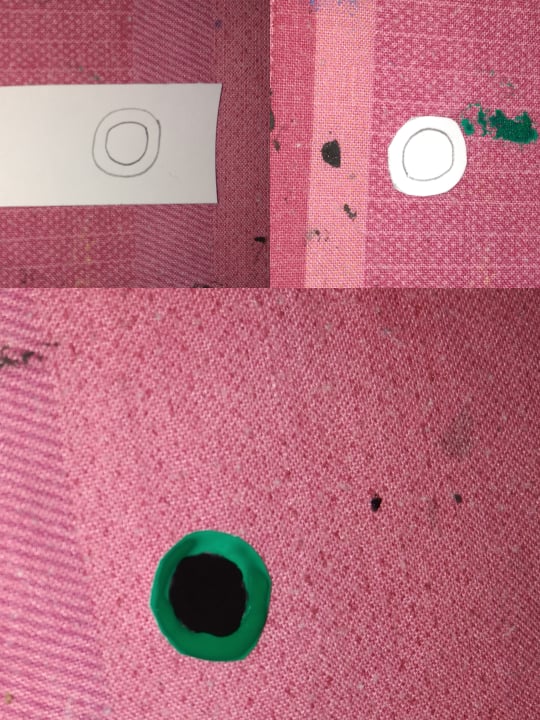 Con el trozo sobrante del plato de carton, hice la cola y las patas al tucan.
With the remaining piece of the cardboard plate, I made the tail and the legs to the toucan.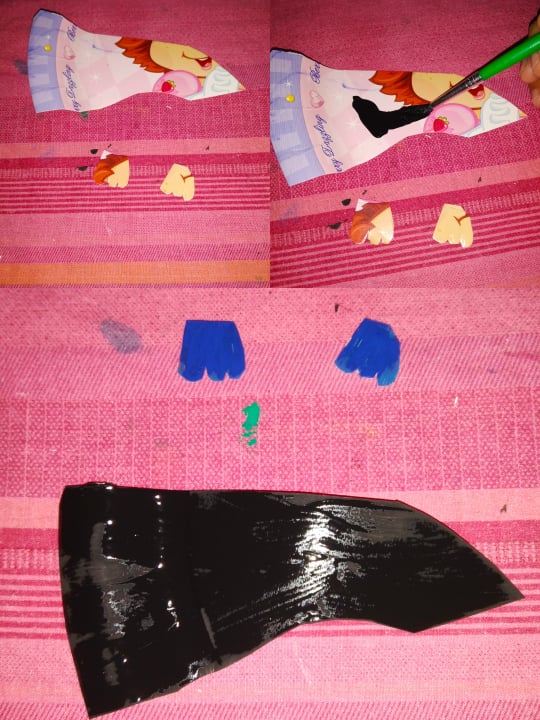 Pegue la cola y las patas.
Glue on the tail and legs.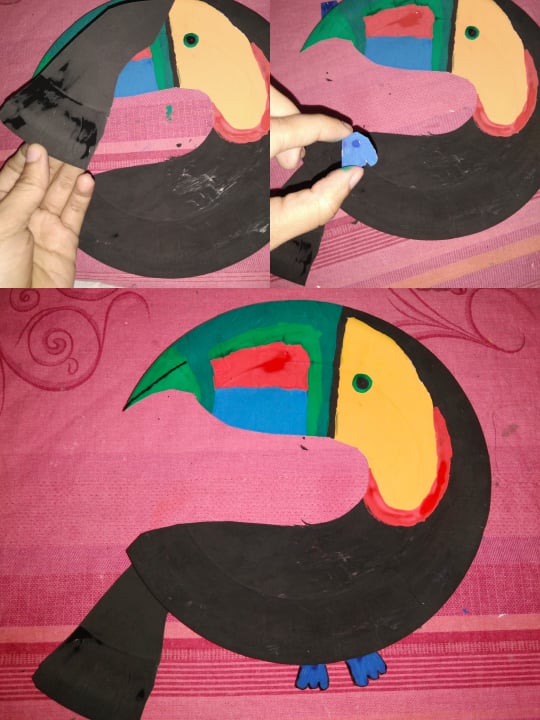 Un hermoso y exótico tucan que se vera muy bien en cualquier parte de tu hogar..
A beautiful and exotic toucan that will look great in any part of your home.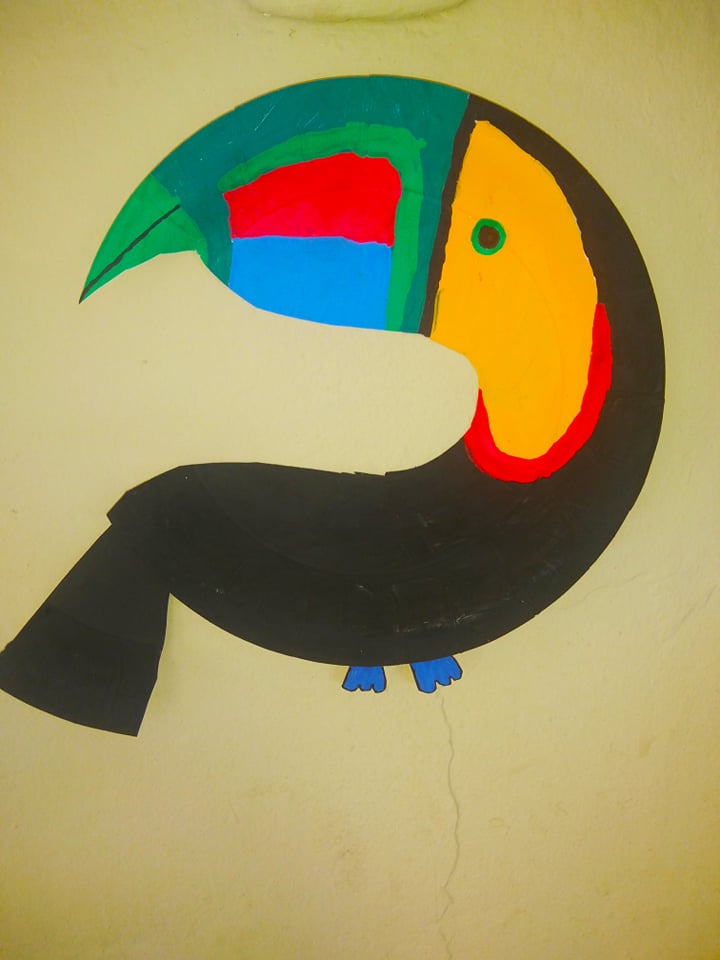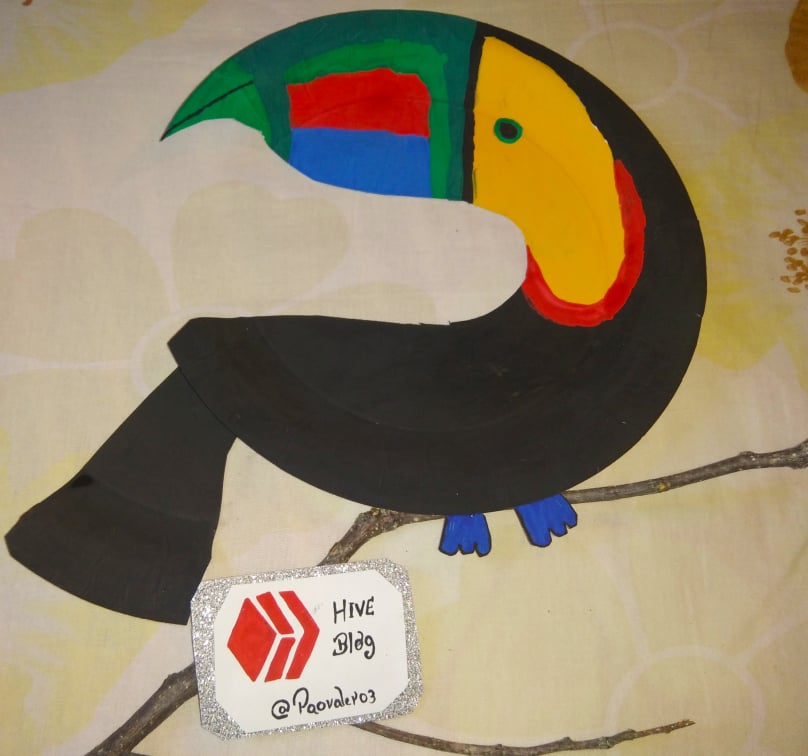 Gracias por leer hasta final. No olvides dejar tu comentario
Thanks for reading to the end. do not forget to leave your comment
Dios te bendiga..
God bless you..