Today it will be time to talk a little about this small jumping spider of the species Colonus Sylvanus this small species is only found in North America and Central America, and it is quite active and somewhat aggressive and from what I could read it is a male.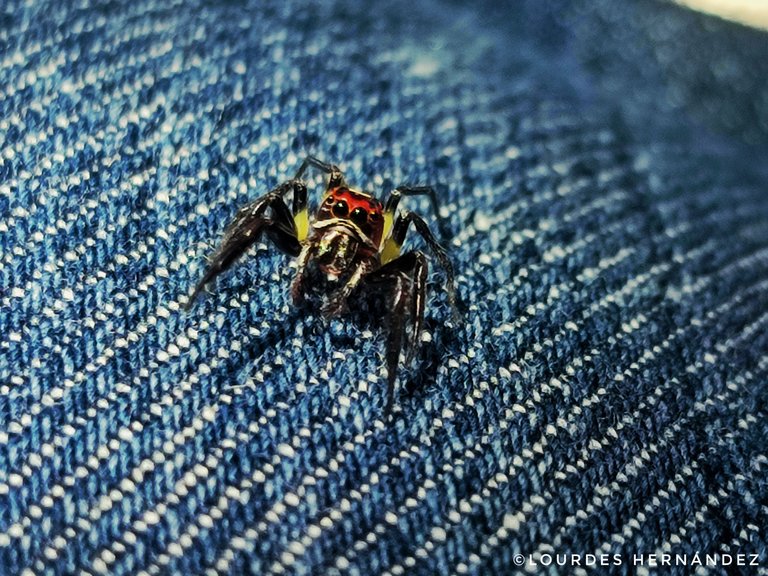 Hoy tocará hablar un poco de esta pequeña araña saltarina de la especie Colonus Sylvanus esta pequeña especie únicamente se encuentra en norteamerica y centroamerica, y es bastante activa y un tanto agresiva y po lo que lei se trata de un macho.

They are very curious and active and apparently nothing scares them because they were very interested in the lens and its surroundings, at certain times they try to pounce on my hand, they even raise their front legs in defense.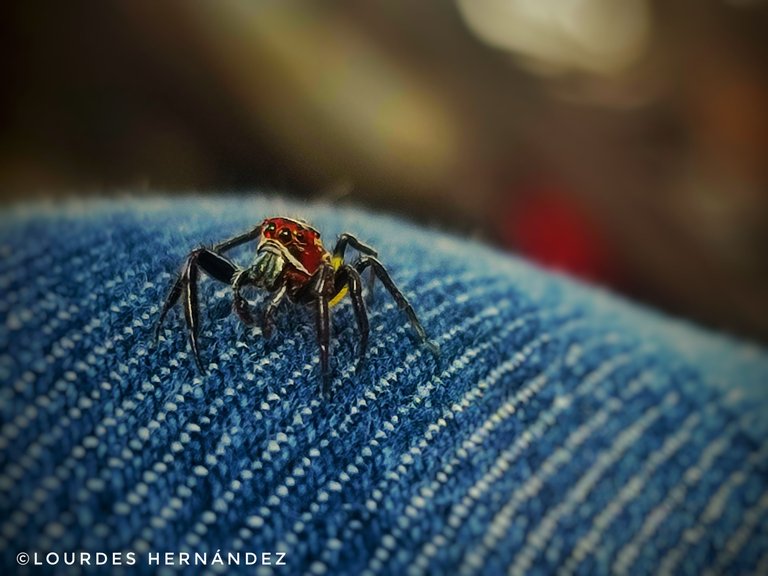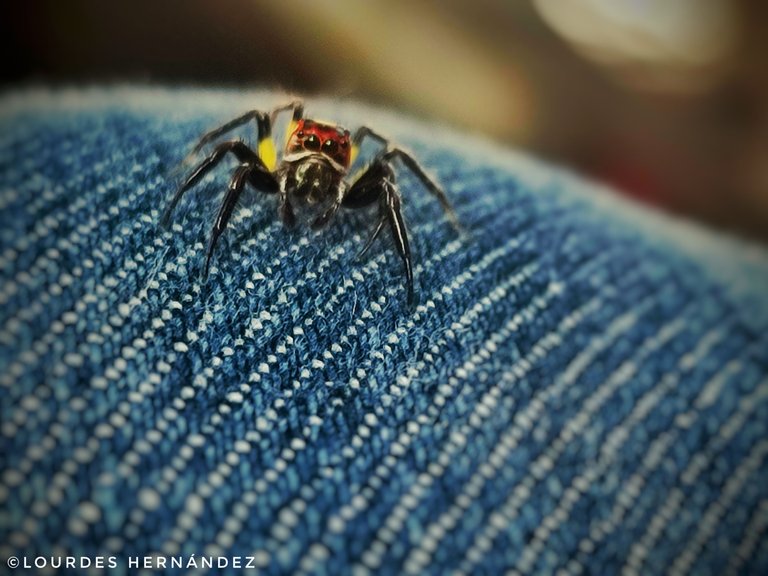 Son muy curiosas y activas y al parecer nada les asusta pues se porto muy interesada en la lente y su entorno, en ciertos momentos trató de abalanzarse hacia mi mano, inclusive levantó sus patas delanteras en forma de defensa.

Here I was able to capture her with her legs raised but at no time did she seem scared or afraid of anything.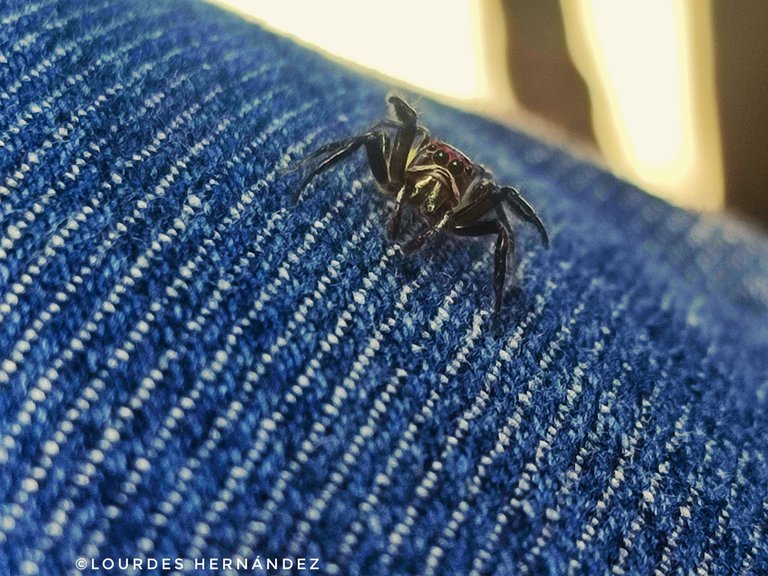 Aquí pude captarla con las patas levantadas pero en ningún momento parecía espantada ni temerosa de nada.

It has very striking colors, its head is red and its abdomen is fluorescent yellow with two lateral white lines that go from its head to its tail, its legs are half yellow and black.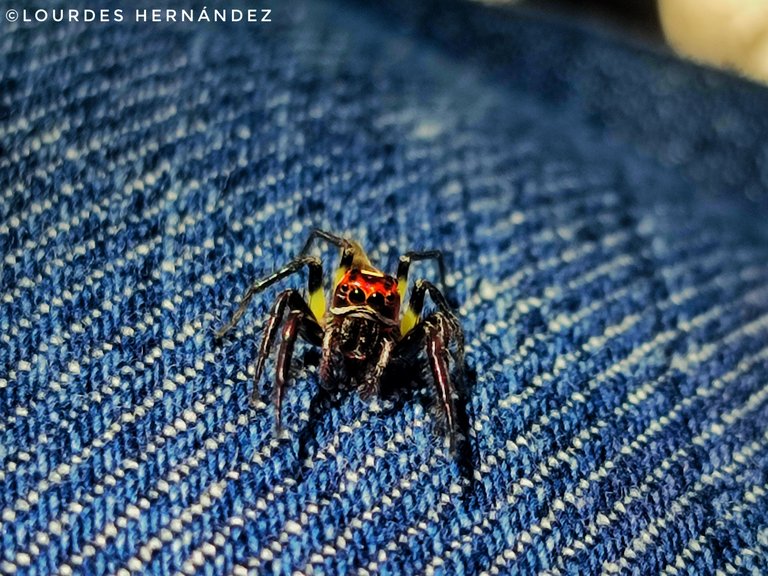 Tiene unos colores muy llamativos, su cabeza es roja y su abdomen es amarillo fluorescente con dos laterales líneas blancas que van desde su cabeza hasta su cola, sus patas son la mitad amarillo y negro.

Here I was able to capture it from the side and you can see how it raises its front legs in defense, and you can also see its striking colors.

Aquí pude captarla de manera lateral y se puede observar como levanta las patas delanteras en forma de defensa, y también se pueden observar sus llamativos colores.

---

PHOTOGRAPHS TAKEN BY ME, WITH MY LG Q60

---

---

A PROUD MEMBER OF

join this great community

Densifying Nature Appreciation (DNA)