Membracis mexicana Membracidae are part of the Hemiptera family related to cicadas, these can be distinguished by their colors and protuberances, which look like spines or strange structures, which they use as camouflage.
Membracis mexicana los membracidae forman parte de la familia de los hemipteros relacionados con las chicharras, estos se pueden distinguir por sus colores y protuberancias, que parecen espinas o estructuras extrañas, las cuales utilizan como camuflaje.

The nymphs are black and with the passing of days as they develop they turn white with black dots. adults are yellow with black and are considered pests, since all membracids feed of salvia.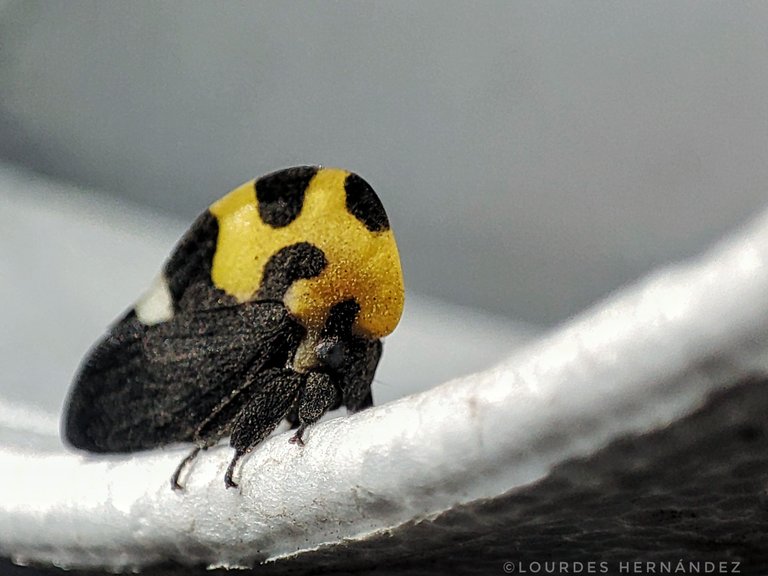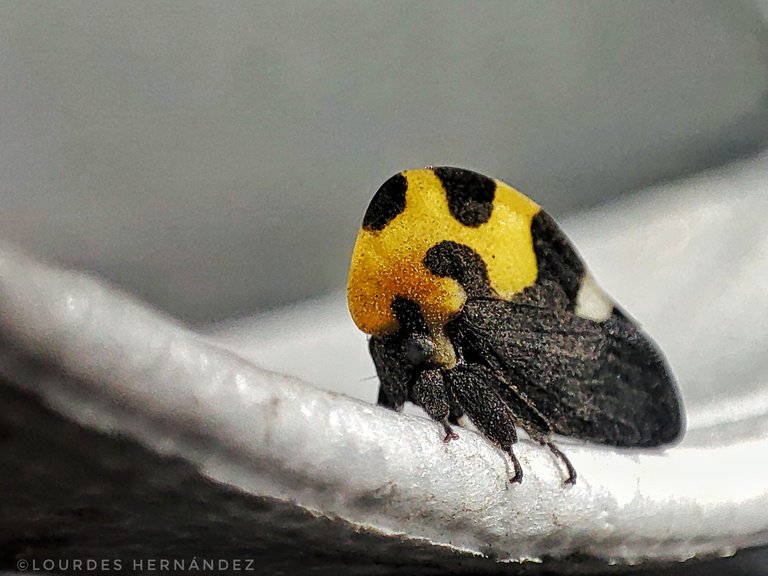 Las ninfas son color negro y con el paso de los días conforme se van desarrollando se tornan blancas con puntos negros. los adultos son color amarillo con negro y se consideran plagas, ya que todos los membracidos se alimentan de salvia de plantas.

They have a fairly successful pre-production rate, so it is not strange that they end up with plant organisms in a short time, since being more
they end up absorbing all the liquids of the plant faster, even damaging fruits when they invade fruit trees, causing serious damage to agriculture.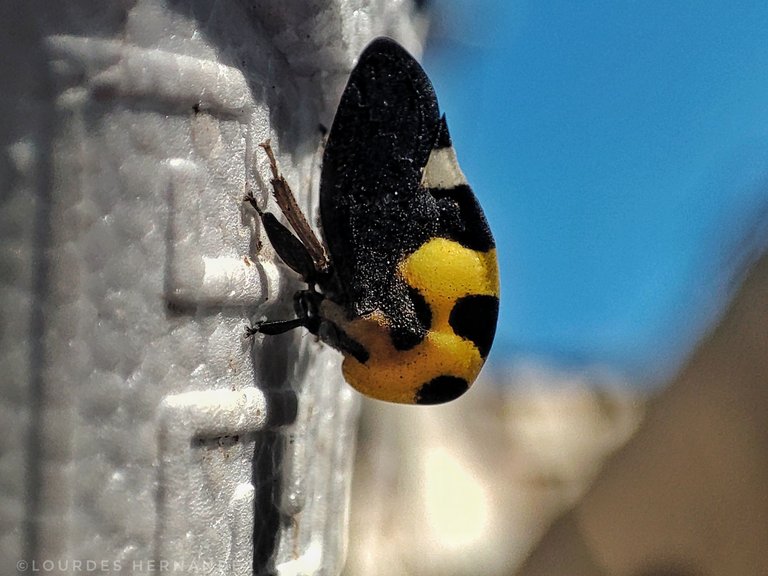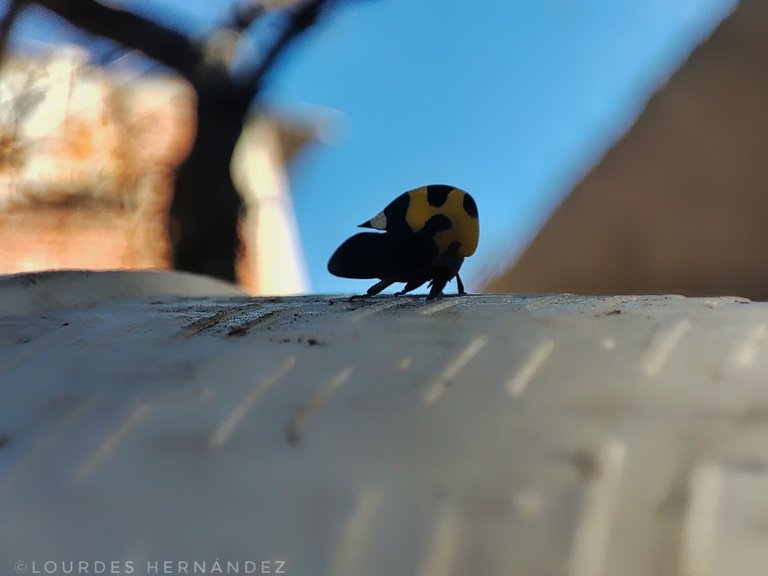 Tienen una tasa de preproducción bastante exitosa por lo que no es extraño que terminen en poco tiempo con organismos vegetales, puesto que al ser más terminan mas rápido absorbiendo todos los liquidos de la planta, incluso llegan a dañar frutos cuando invaden árboles frutales causando un grave daño a la agricultura.

There are many similar species, but they always have structures and colors that differentiate them, in addition to their appearance being modified to create a frightening appearance and avoid being disturbed by their predators.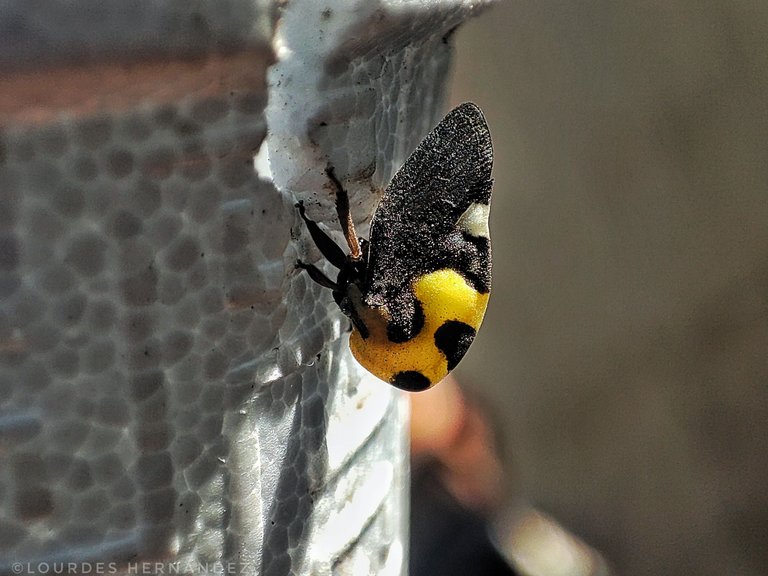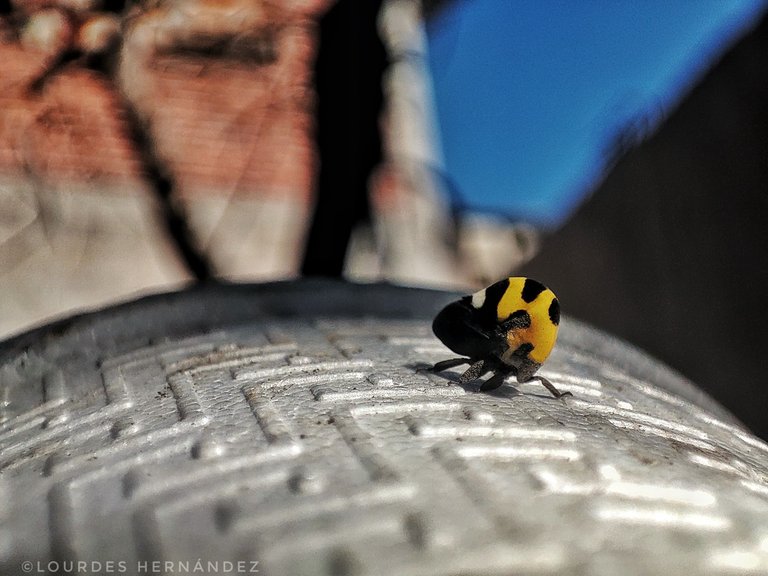 Existen muchas especies similares, pero siempre tiene estructuras y colores que los diferencian, además de que su apariencia esta modificado para crear un aspecto atemorizante y evitar ser molestado por sus depredadores.

---
PHOTOGRAPHS TAKEN BY ME, WITH MY LG Q60
---

---
A PROUD MEMBER OF

join this great community

Densifying Nature Appreciation (DNA)