Gola a todos amigos de la comunidad de HIVE, es esta entrega les hablaré un poco de una hormiga muy peculiar, que visualice la otra noche en mi casa.
Esta hormiga cuyo nombre científico es ( Atta laevigata) que es conocida como Hormiga Culona en la región de Centroamérica, siendo común desde México hasta Argentina .
Hello to all friends of the HIVE community, in this installment I will tell you a little about a very peculiar ant, which I visualized the other night in my house, this ant whose scientific name is (Atta laevigata) which is known as Big Ass Ant in the Central American region, being common from Mexico to Argentina.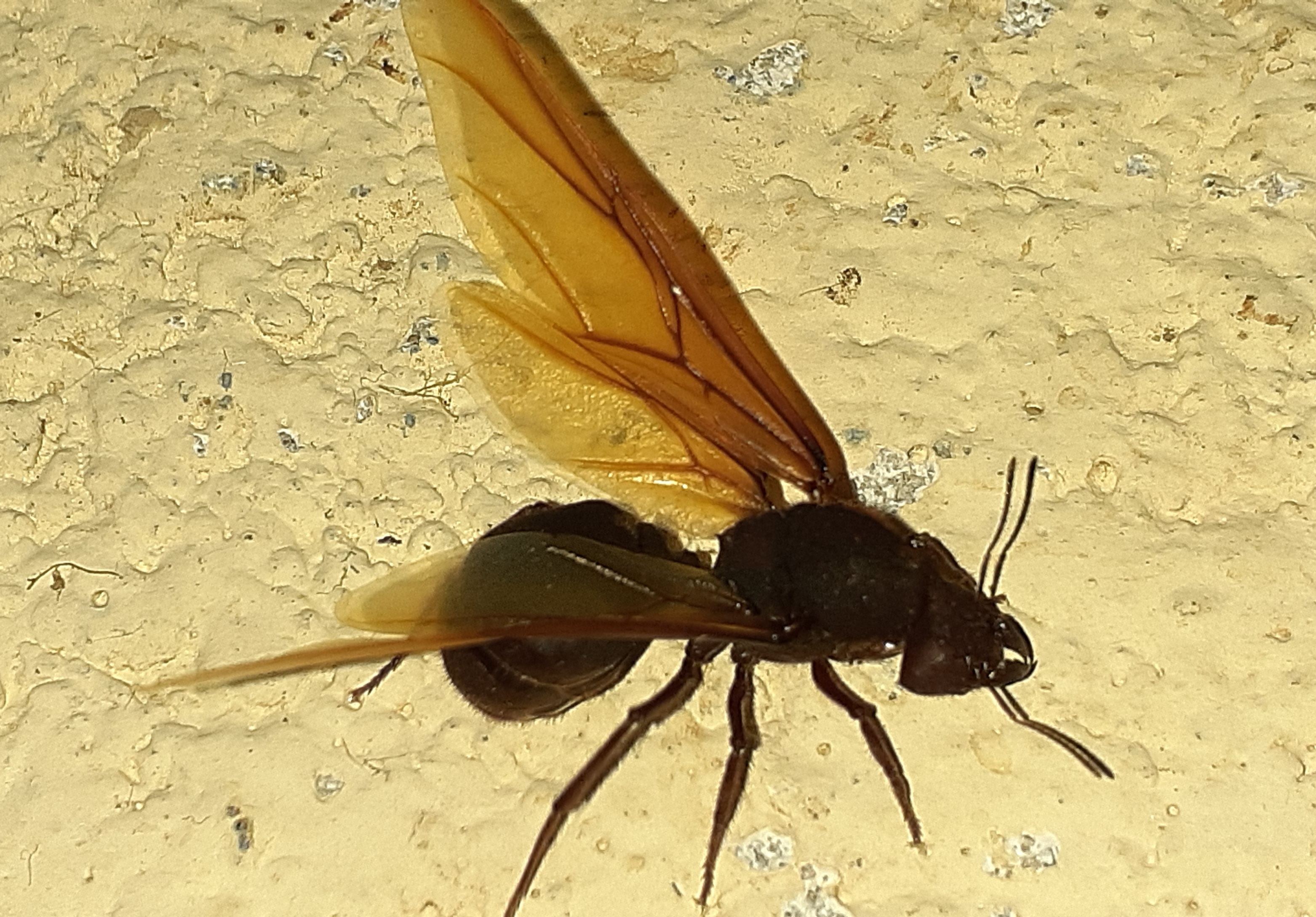 Author: @ysmael20
Esta hormiga es de un tamaño considerablemente grande , contando con unos 2centímetros de largo , un color marrón acaramelado y un par de alas.
This ant is considerably large in size, about 2 centimeters long, a caramel brown color, and a pair of wings.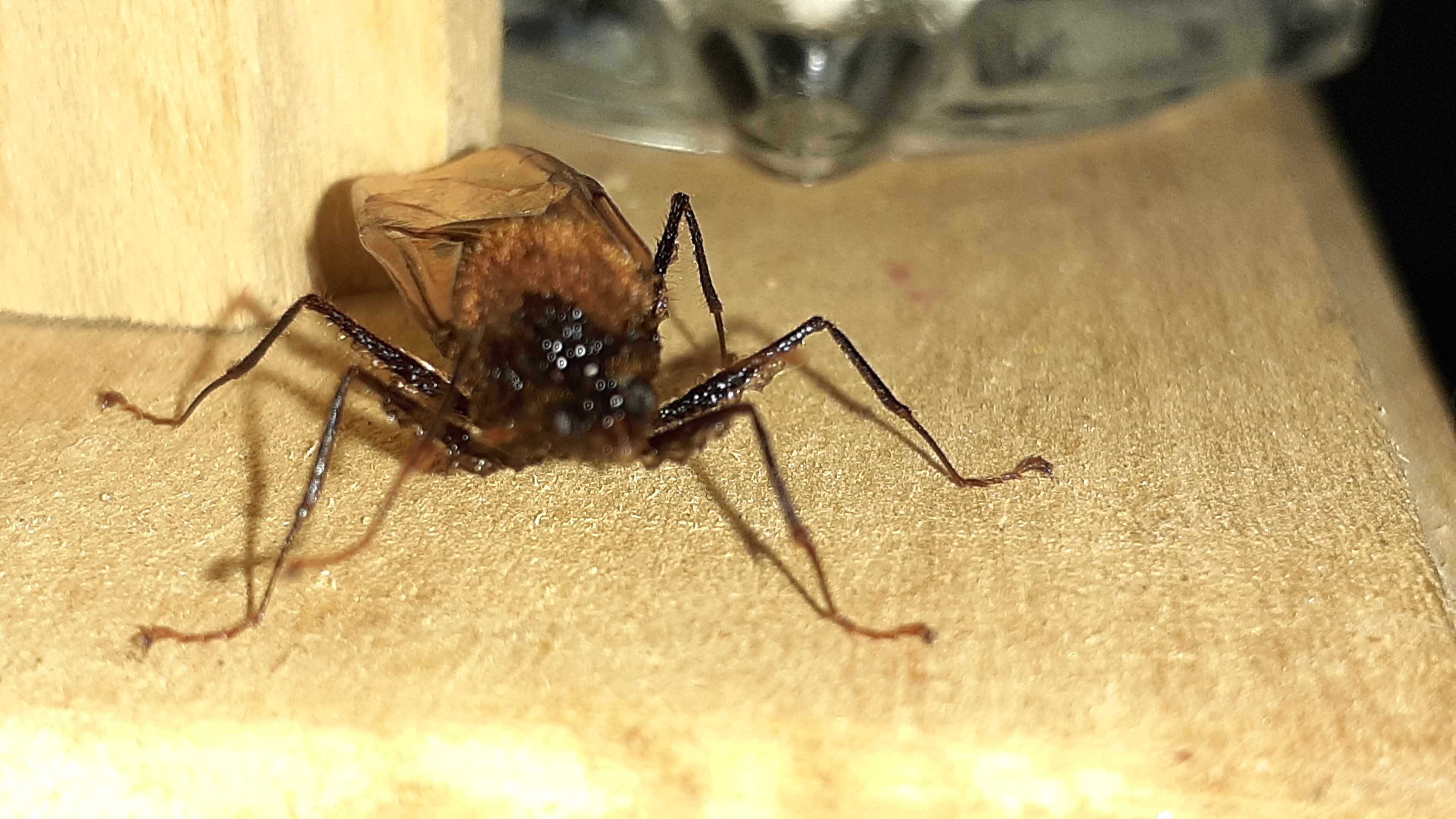 Author: @ysmael20
La esperanza de vida de esta variedad de hormiga puede variar , ya que la reina puede vivir hasta 15 años pero los demás pueden vivir menos tiempo dependiendo del rango en la Colonia.
The life expectancy of this variety of ant can vary, as the queen can live up to 15 years but the others can live less time depending on the rank in the colony.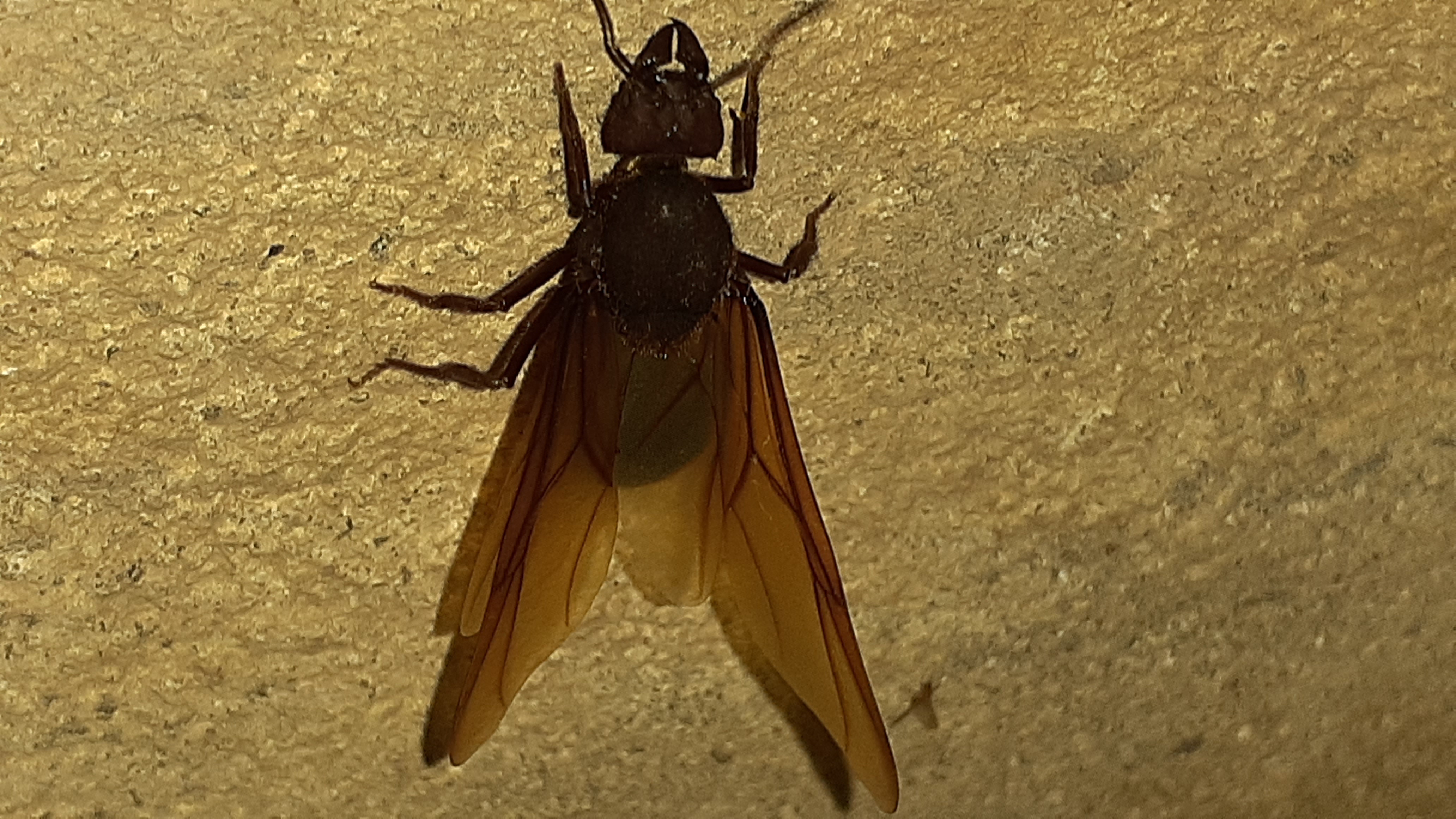 Author: @ysmael20
Estas hormigas se alimentan de una proteína y de alimentos que contienen azúcar.
These ants eat protein and foods that contain sugar.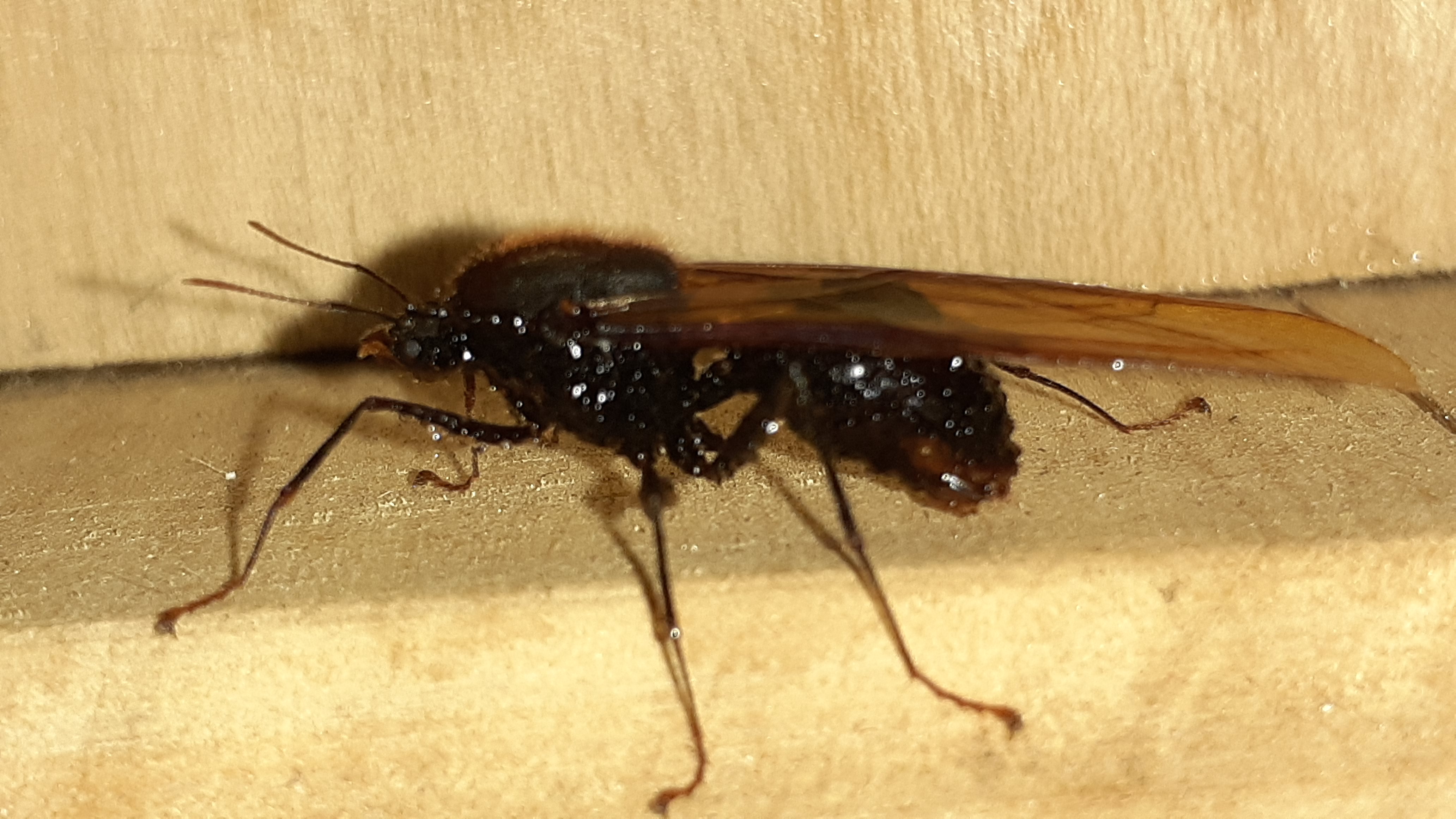 Author: @ysmael20
En los Países Bajos de América Latina, esta hormiga es considerada un manjar entre los los lugareños, ya que en el mes de abril estos ejemplares emergen de sus cuevas que están bajo tierra, y así siendo recolectadas por los campesinos , para ser tostadas y quedando óptimas para en consumo en distintos tipos de platos, y así aportando una gran cantidad de proteínas y propiedades afrodisíacas.
Bueno amigos de HIVE, espero que les guste mi publicación nos vemos para la próxima entrega hasta luegoo.
In the Netherlands of Latin America, this ant is considered a delicacy among the locals, since in the month of April these specimens emerge from their caves that are underground, and thus being collected by the peasants, to be roasted and remaining optimal for consumption in different types of dishes, and thus providing a large amount of protein and aphrodisiac properties.
Well friends of HIVE, I hope you like my publication. See you for the next installment see you later.
Camera: SAMSUNG GALAXY A20
Author: @ysmael20
Photographing: The ant Atta.
Ragion : Central plains of Venezuela