Greetings Hive friends this is my entry in Splinterlands drawing contest number 158, promoted by
@splinterlands
. The drawing was made in the vector program Inkscape. This drawing is called Skeletal Warrior.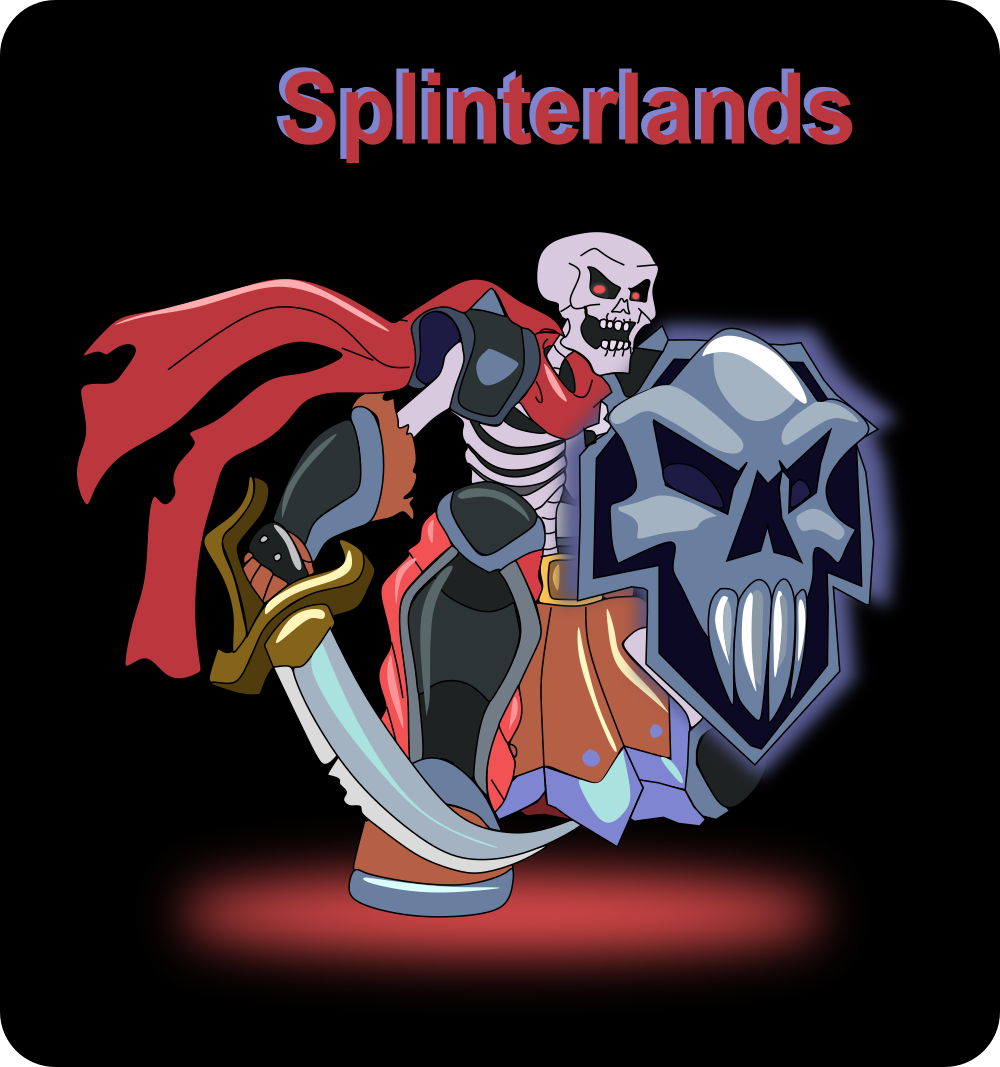 This is the Process:
Step 1:
To start we open the Inkscape program and make the strokes of the head, eyes of the skeleton, with the Bézier curves tool.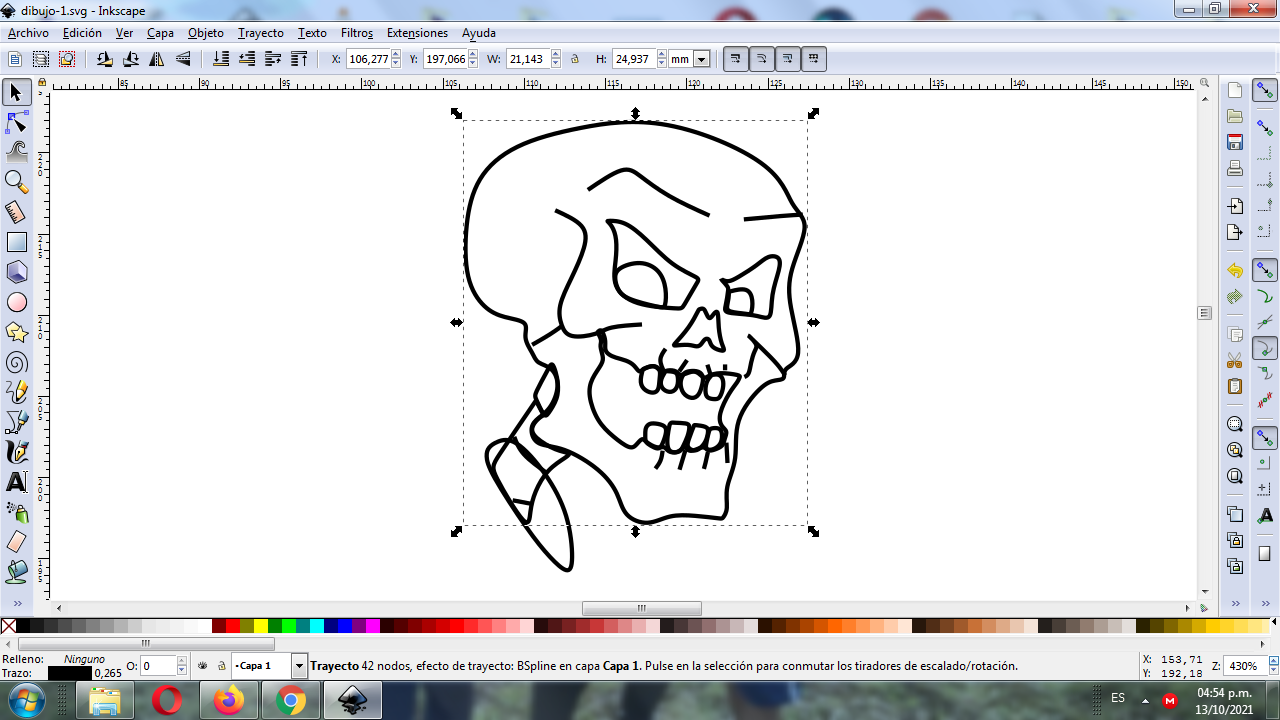 Step 2:
Other figures continue to be traced on the neck and part of the body.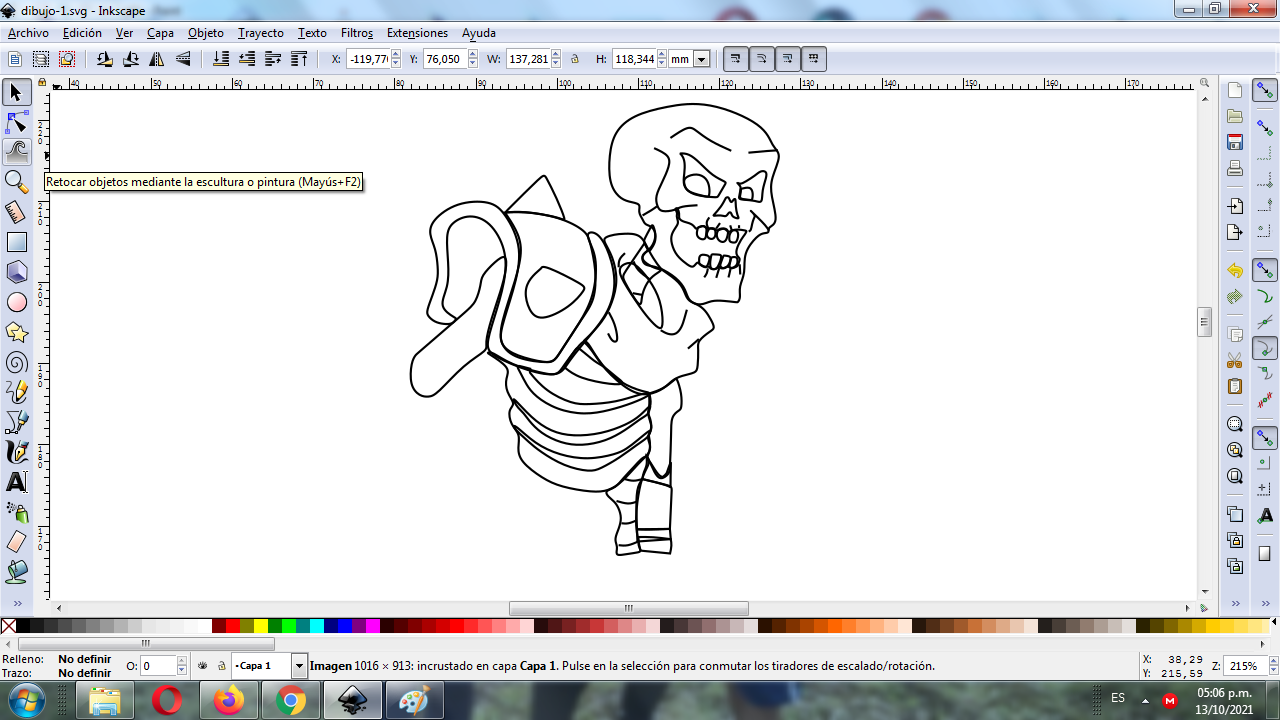 Step 3:
The hands are traced with the sword with the same tool.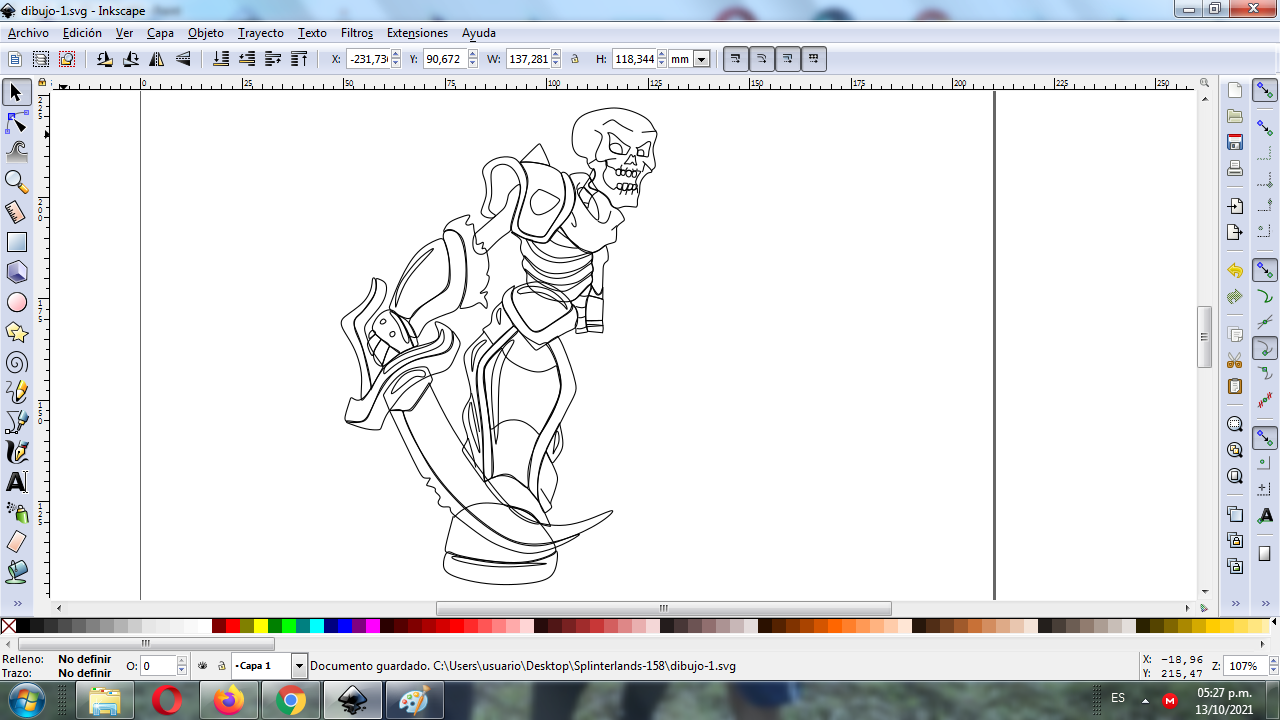 Step 4:
The layer is traced above the body of the skeleton.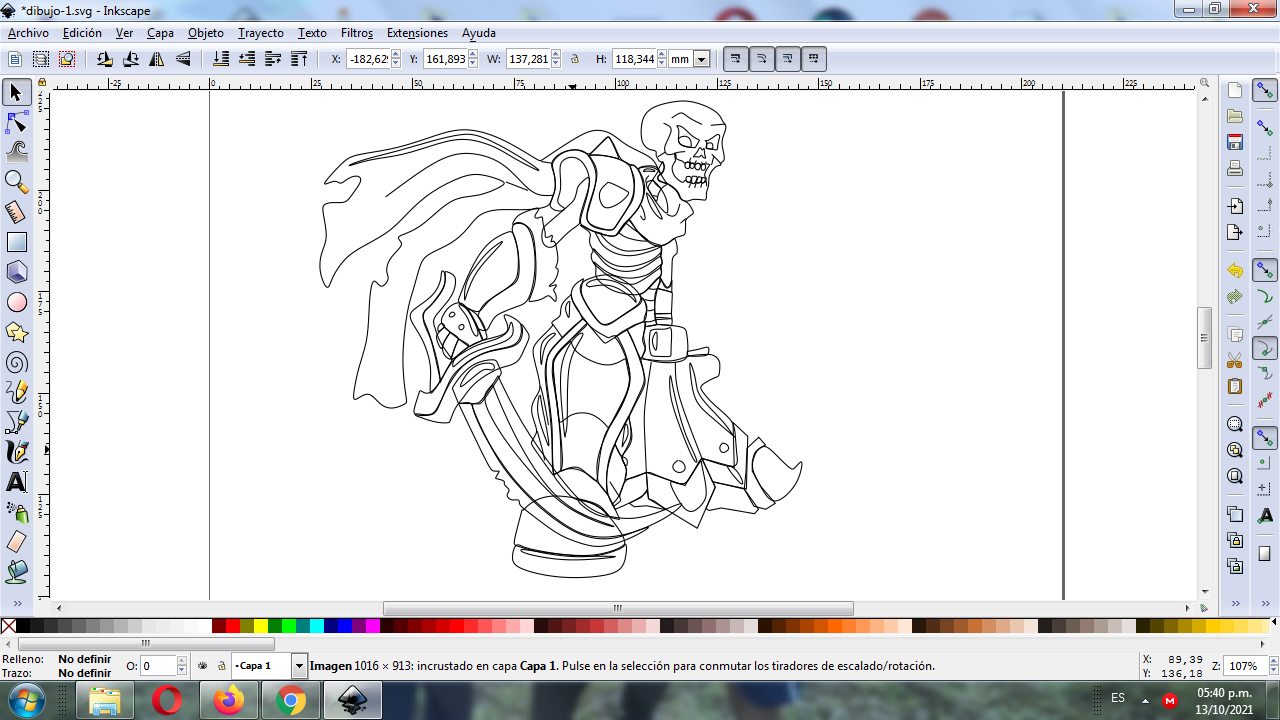 Step 5:
Sketches are made of the shield in the shape of a skeleton.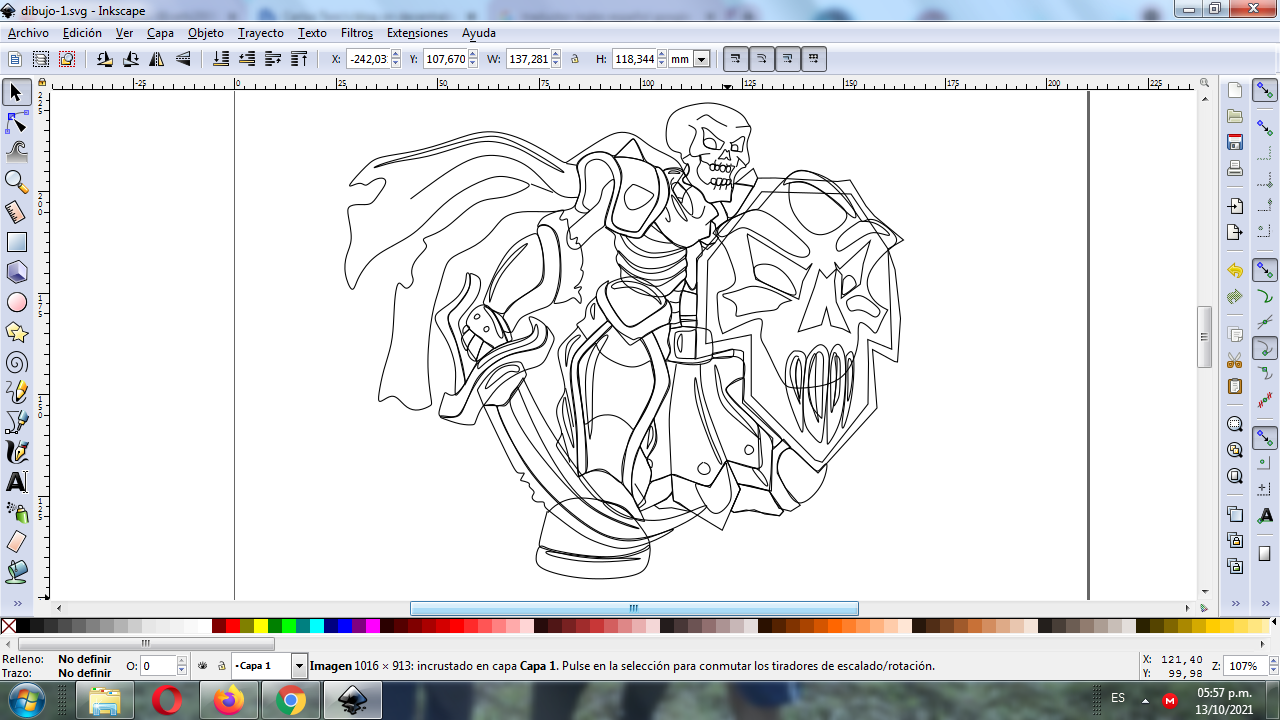 Step 6:
Now we proceed to color each of the parts of the figure, selecting it from the color palette.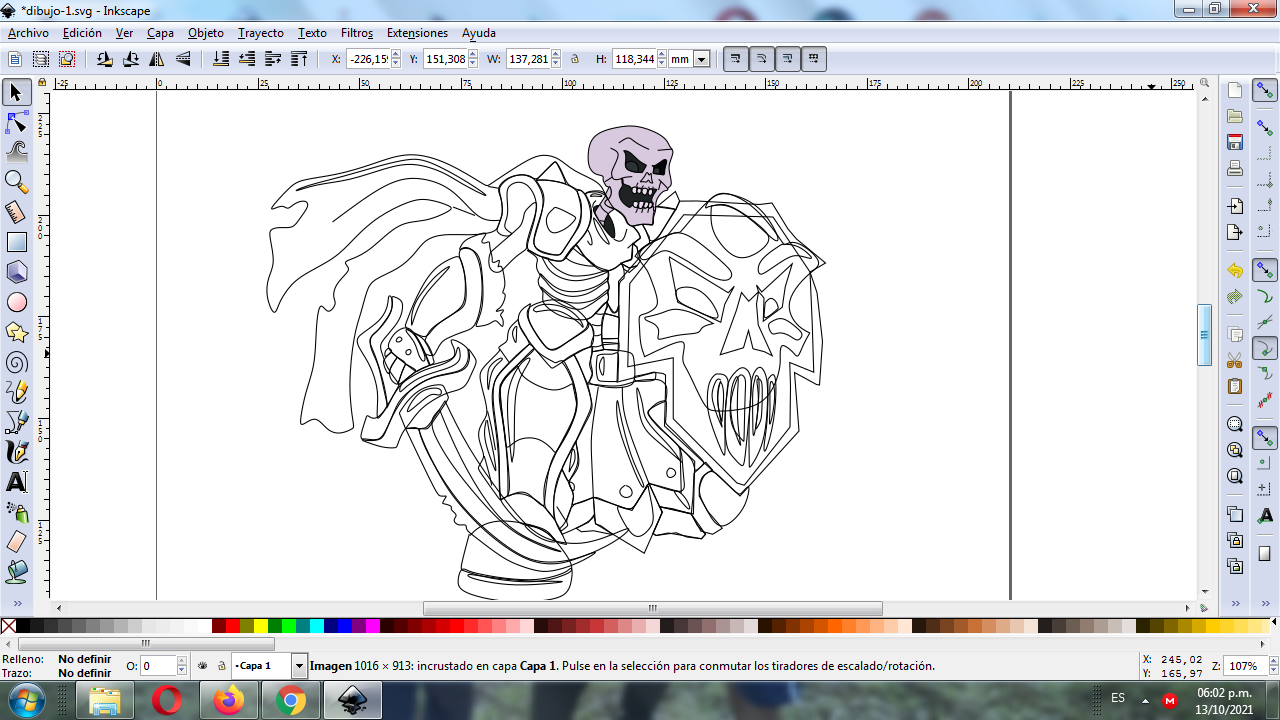 Step 7:
We apply step 6 in the rest of the figure and it would look like this: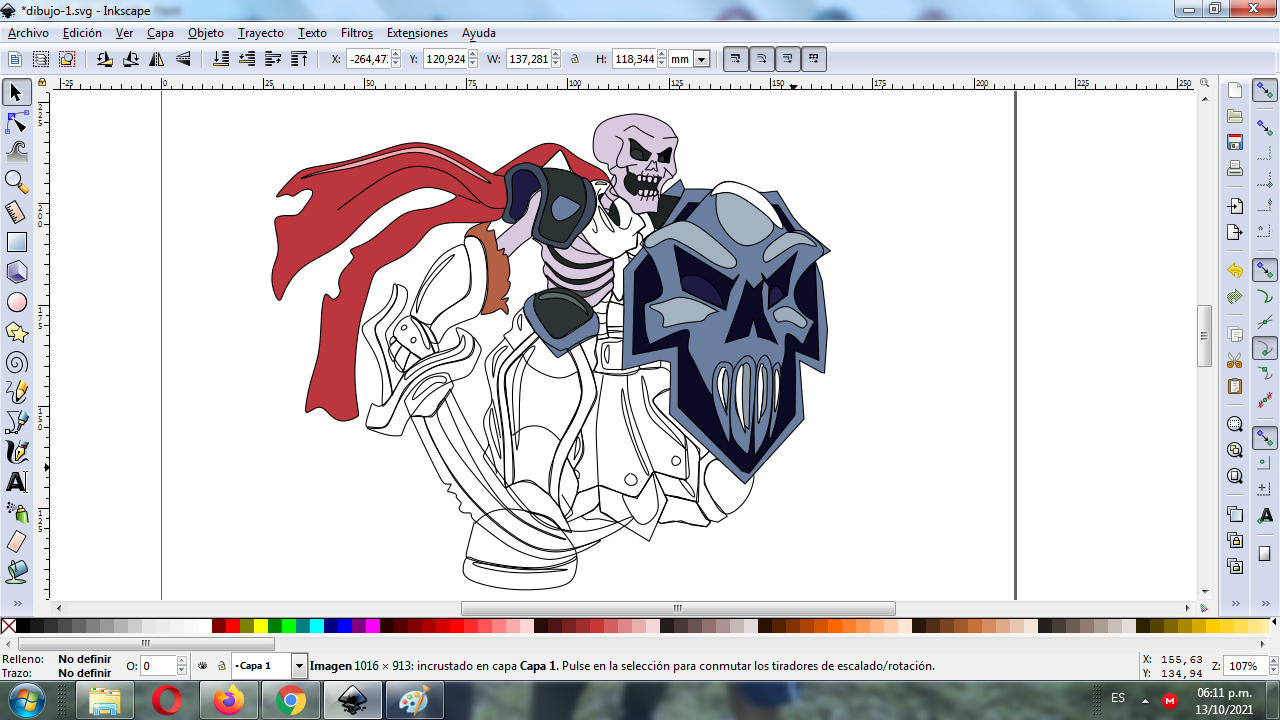 Step 8:
A black background is inserted, we apply a gradient at the bottom and where the shield is.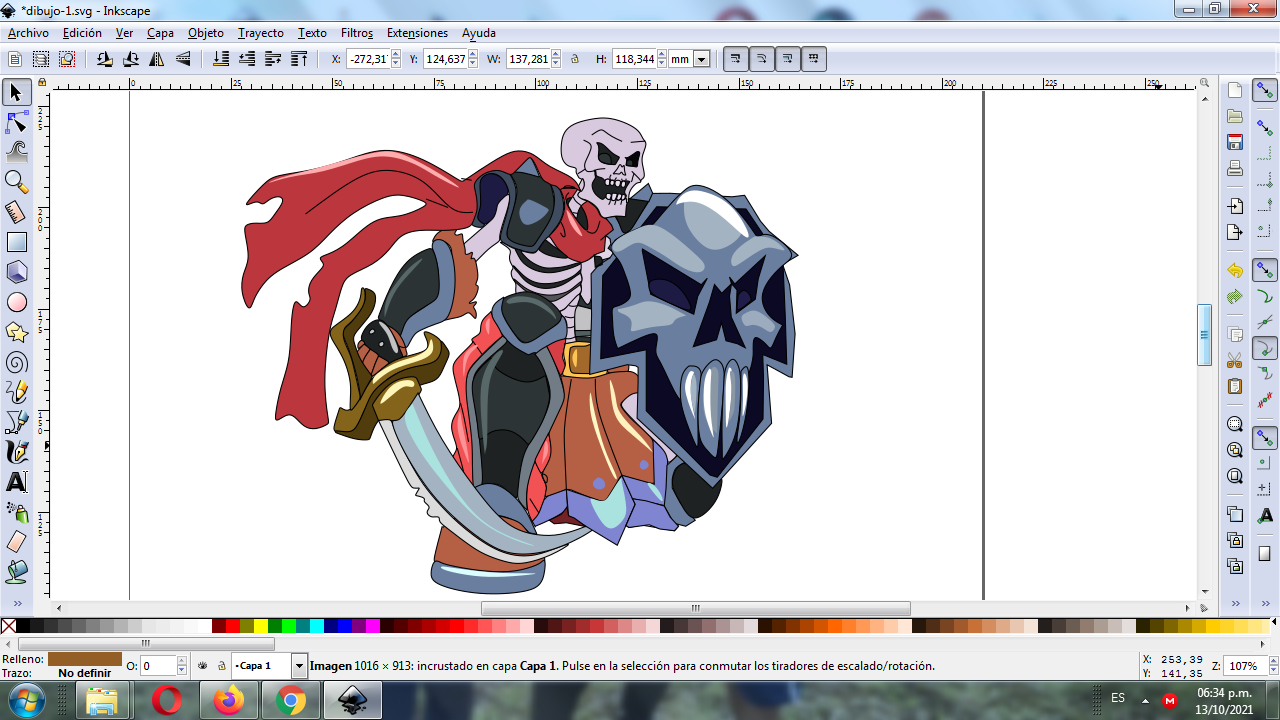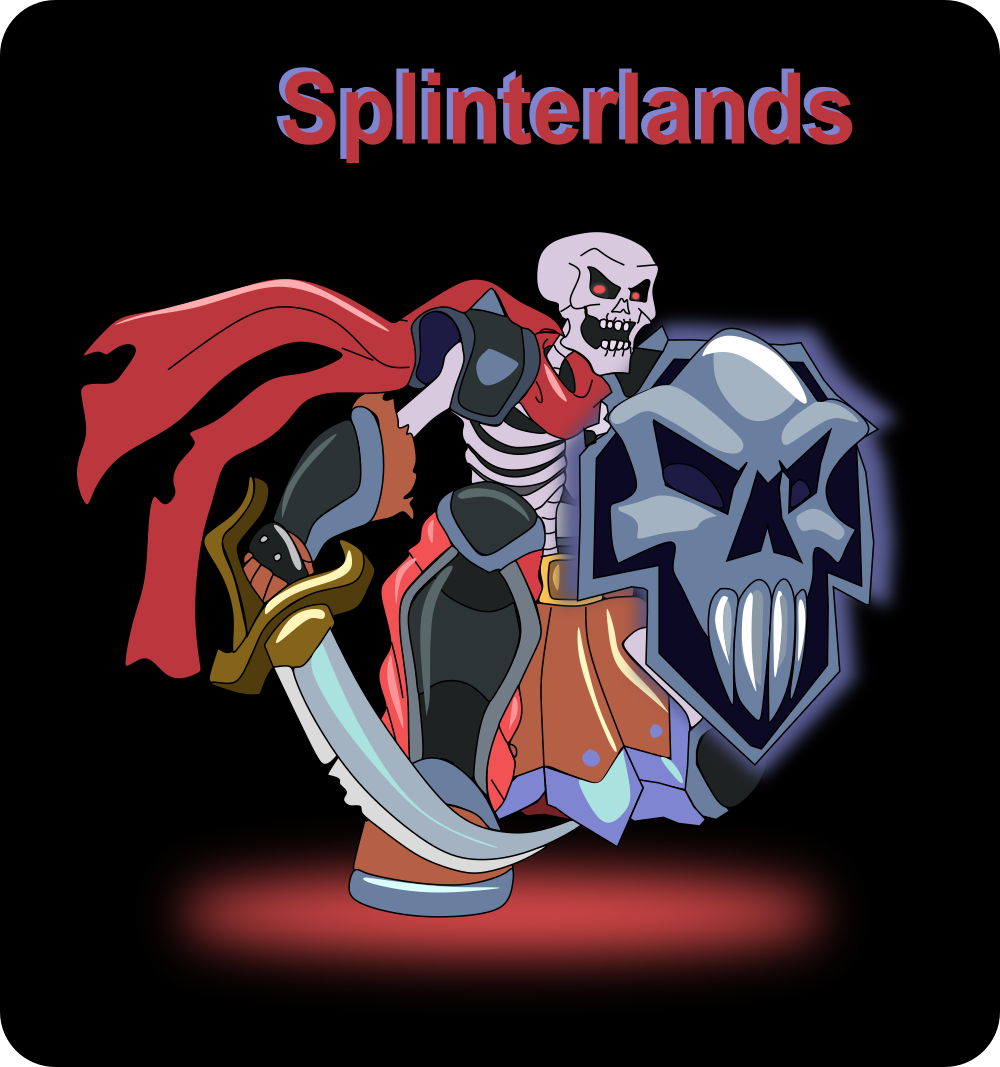 Reference Image source
Español:
Saludos amigos de Hive esta es mi entrada en el concurso de dibujo de Splinterlands número 158, promocionado por @splinterlands. El dibujo fue realizado en el programa vectorial Inkscape. Este dibujo se llama Skeletal Warrior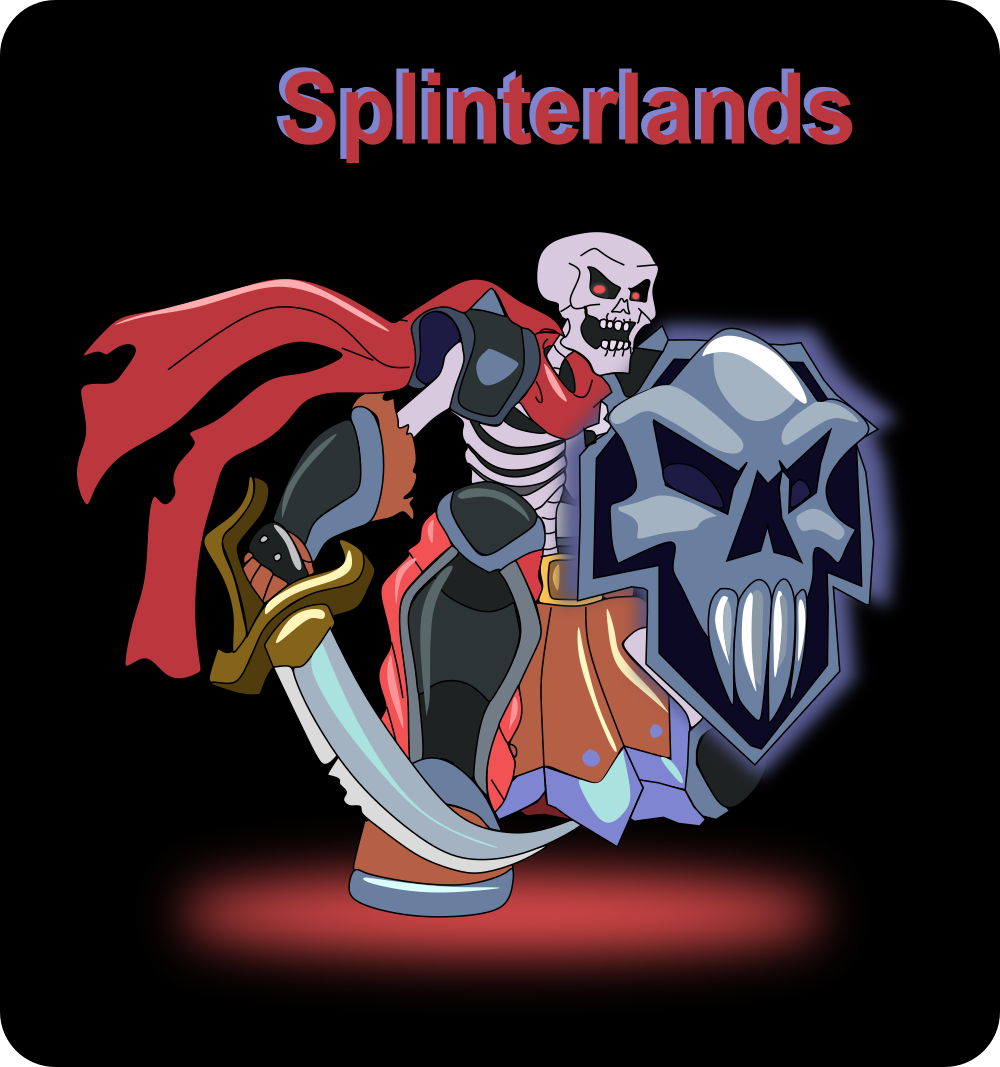 Este es el Proceso:
Paso 1:
Para iniciar abrimos el programa Inkscape y se realiza los trazos de la cabeza, ojos del esqueleto, con la herramienta de curvas Bézier.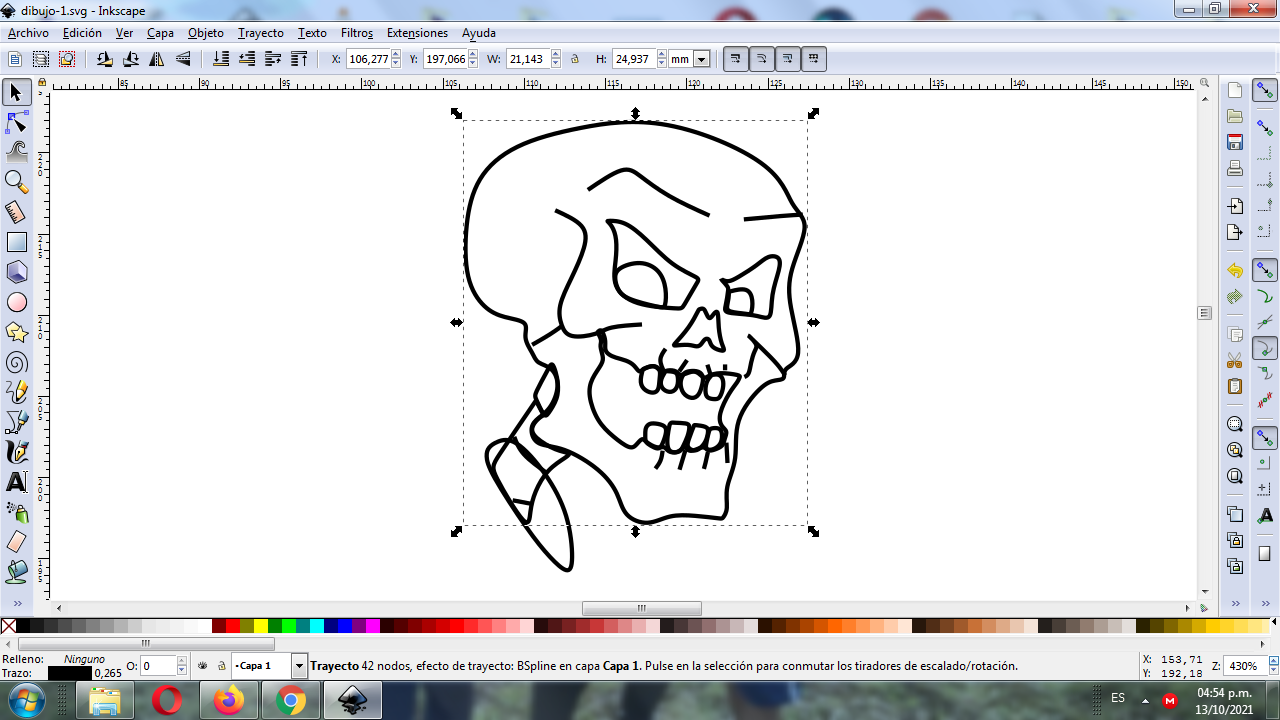 Paso 2:
Se continúa trazando otras figuras en el cuello y parte del cuerpo.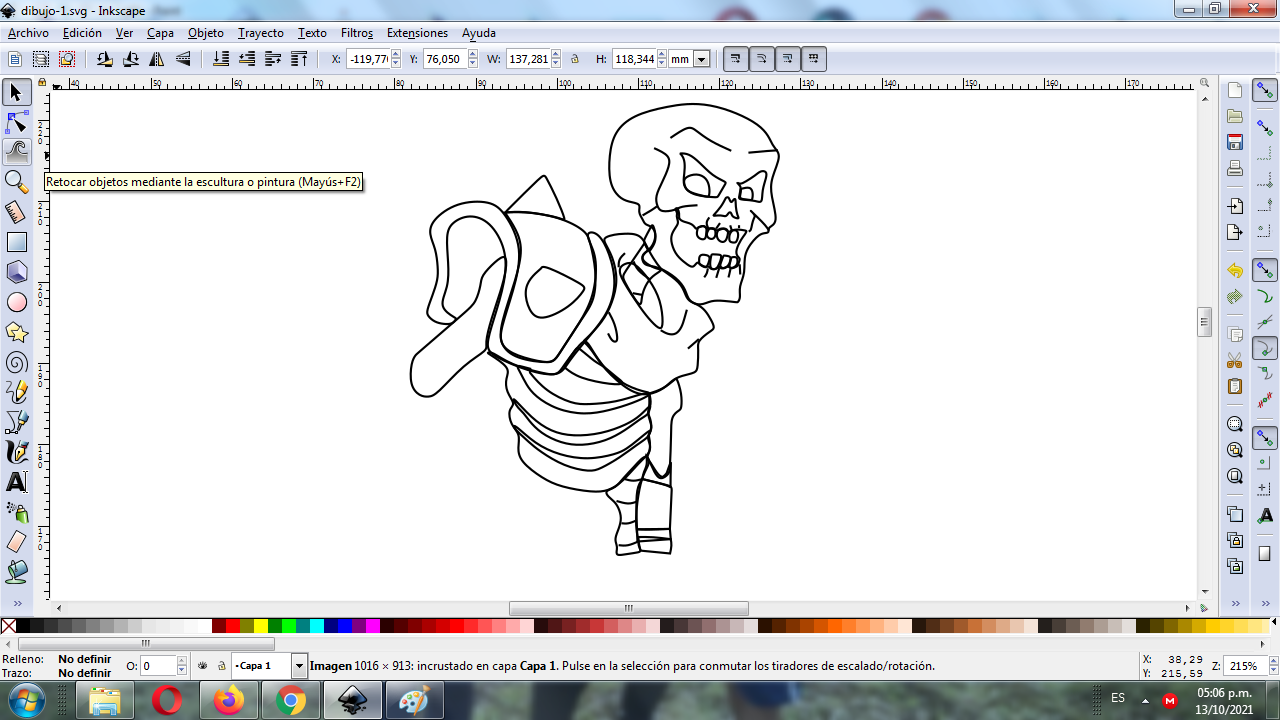 Paso 3:
Se trazan las manos con la espada con la misma herramienta.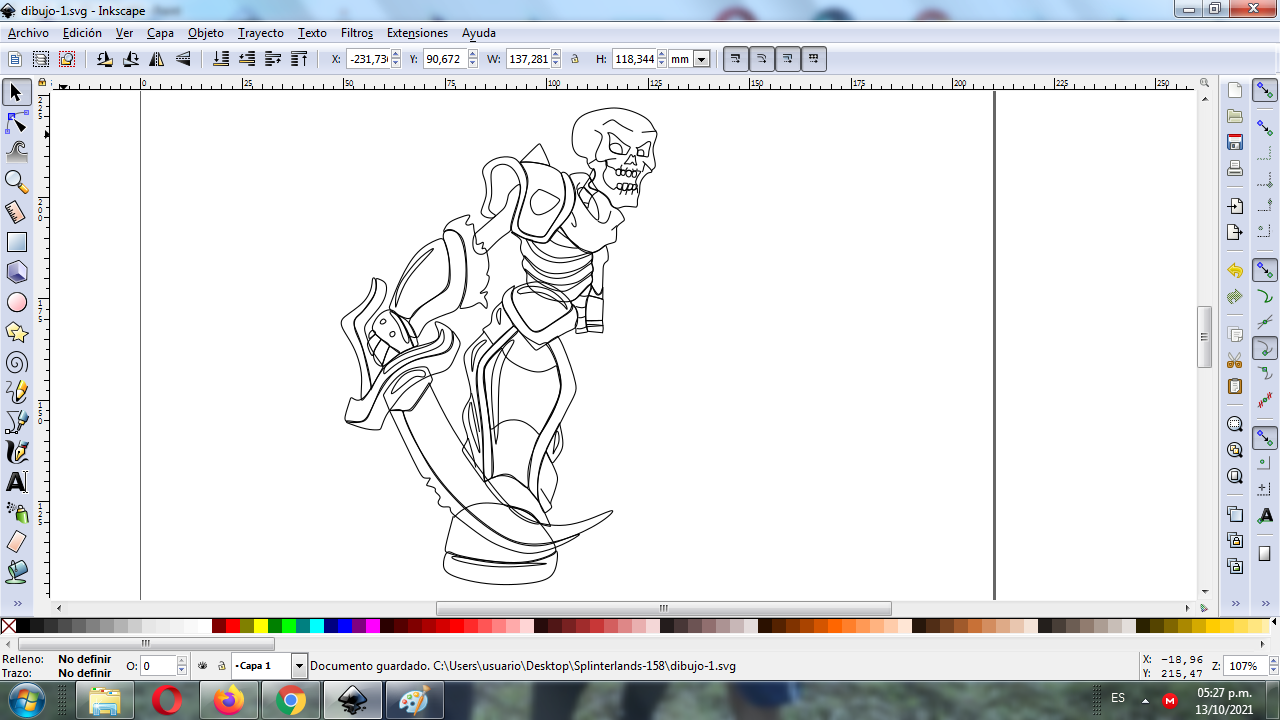 Paso 4:
Se van trazando la capa encima del cuerpo del esqueleto.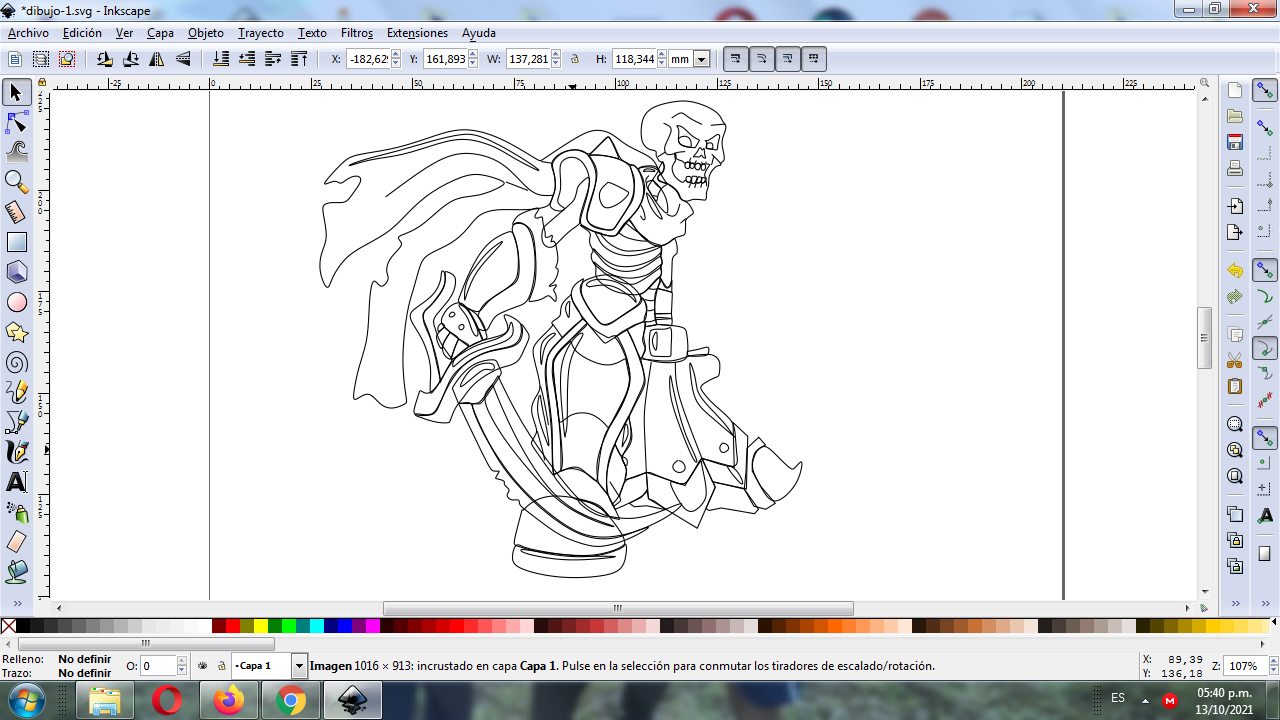 Paso 5:
Se hacen trazos el escudo con forma de esqueleto.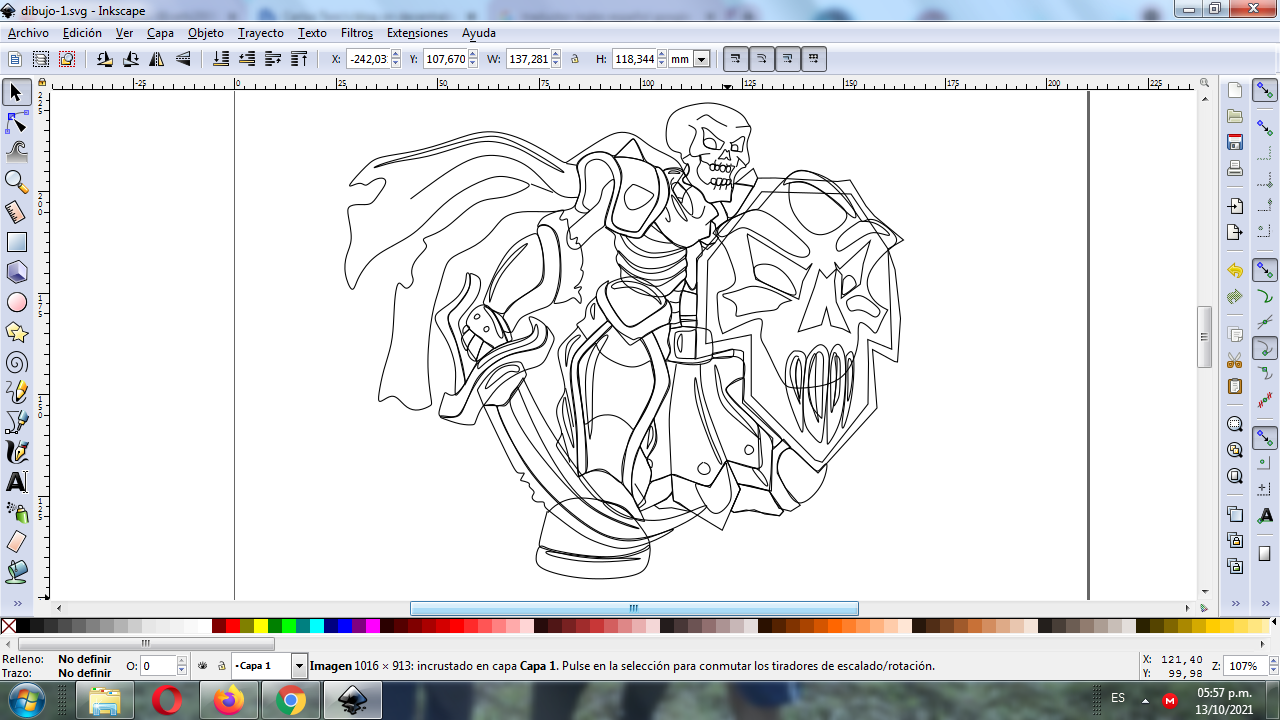 Paso 6:
Ahora procedemos a darle color a cada una de las parte de la figura, seleccionándola de la paleta de colores.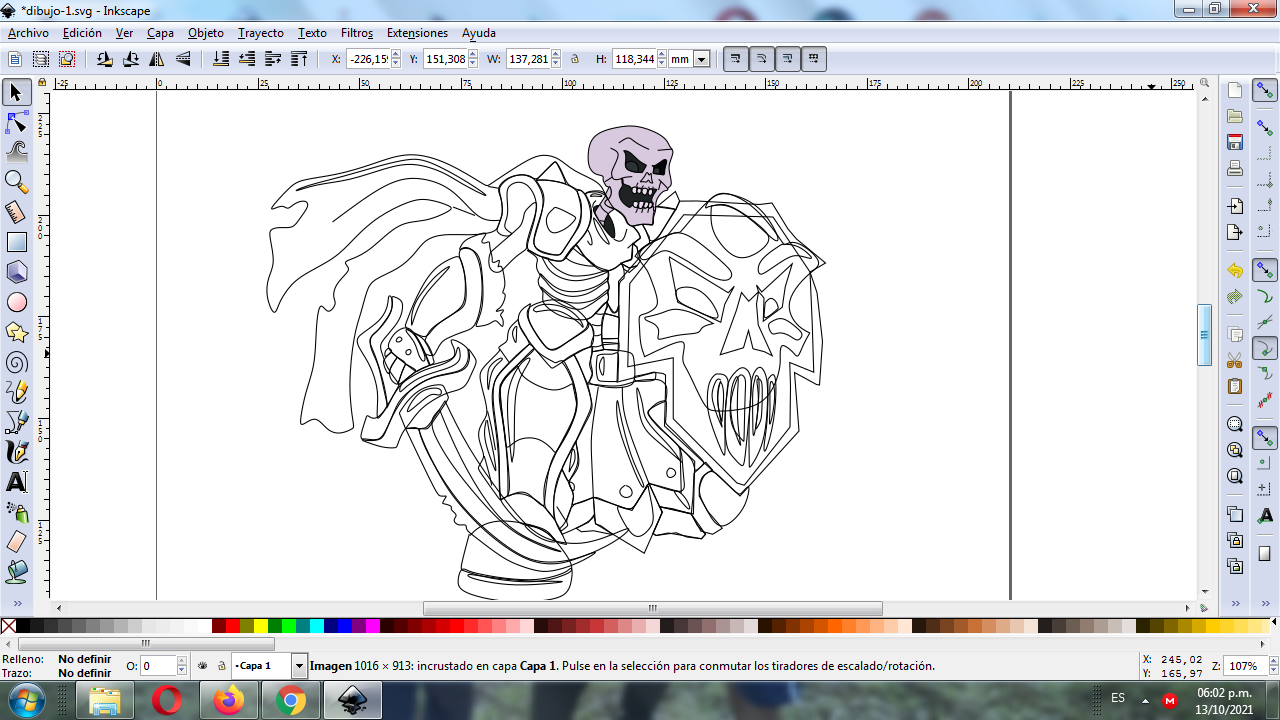 Paso 7:
Aplicamos el paso 6 en el resto de la figura y quedaría así: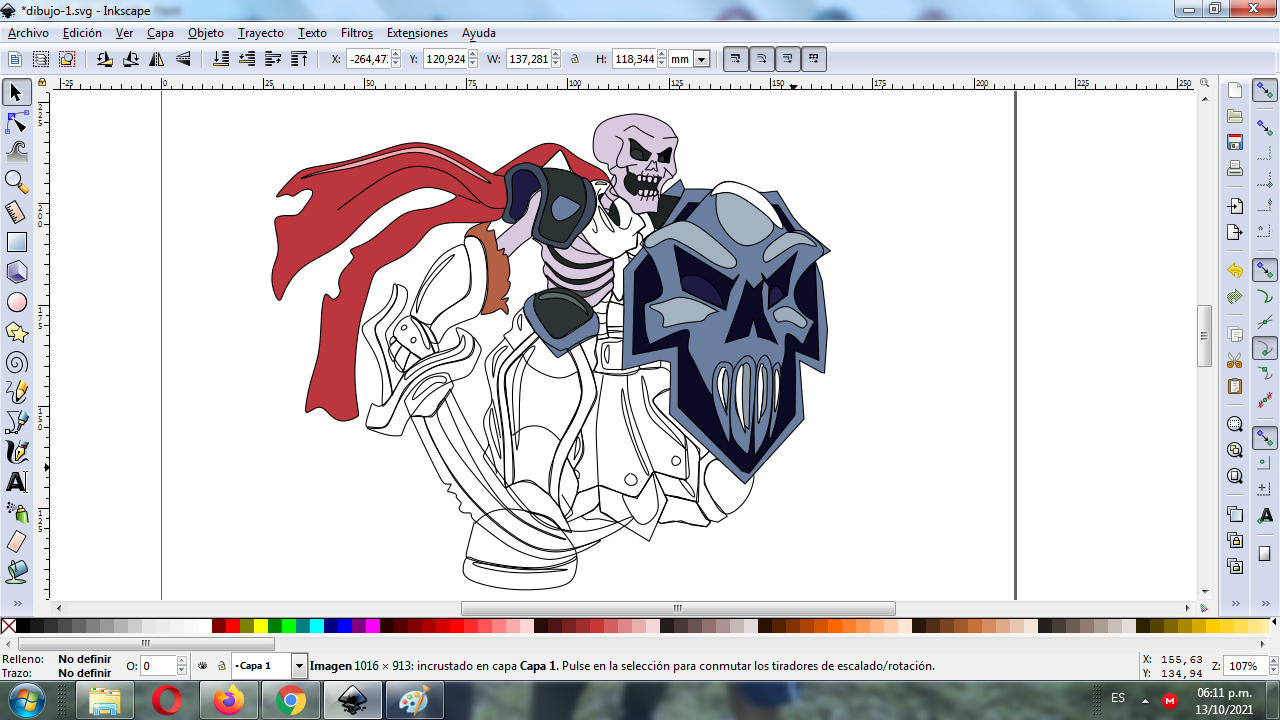 Paso 8:
Se inserta un fondo color negro, se aplicamos un degradado en la parte de abajo y en donde está el escudo.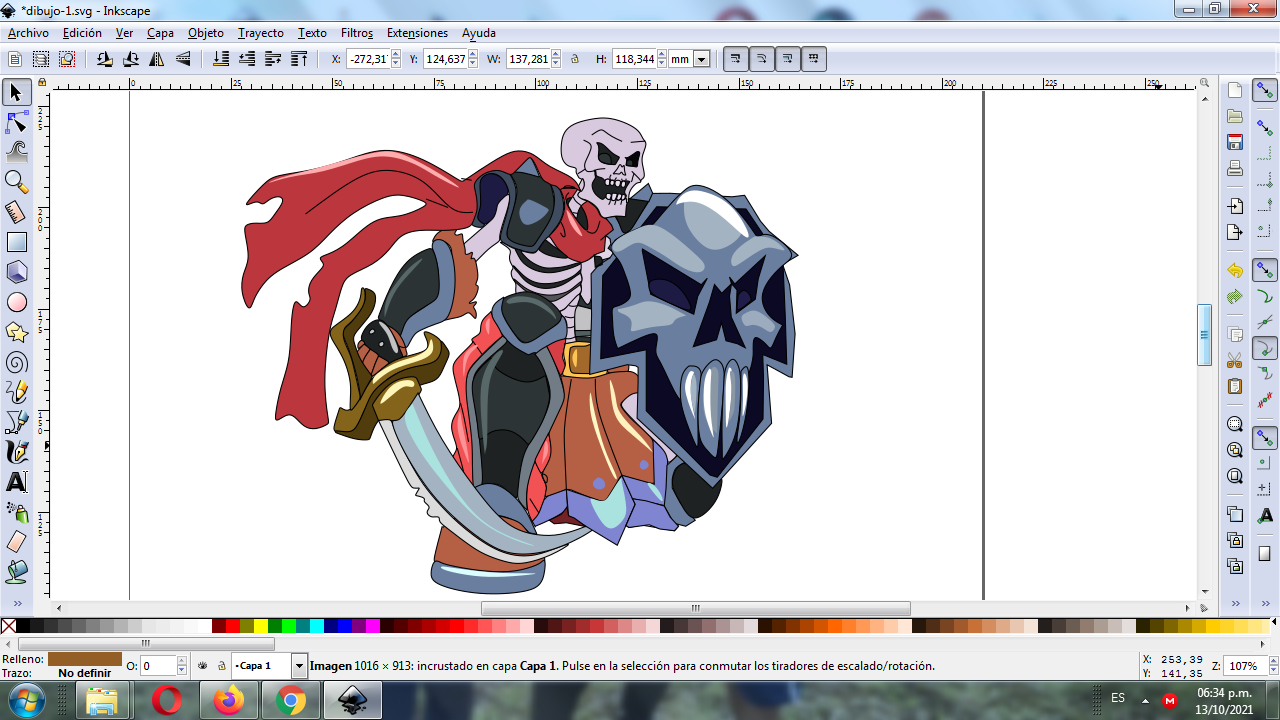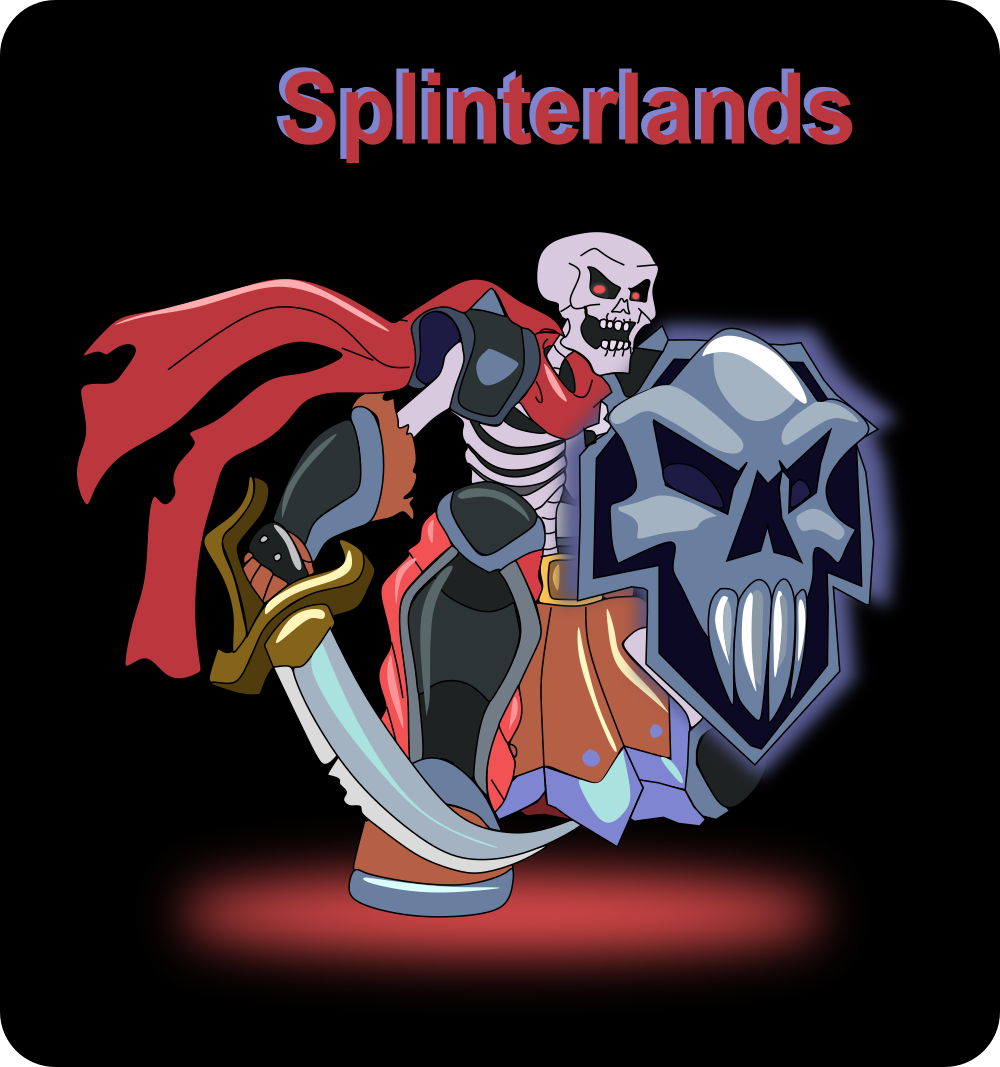 Imagen de Referencia fuente
Si deseas participar estas son las bases del concurso