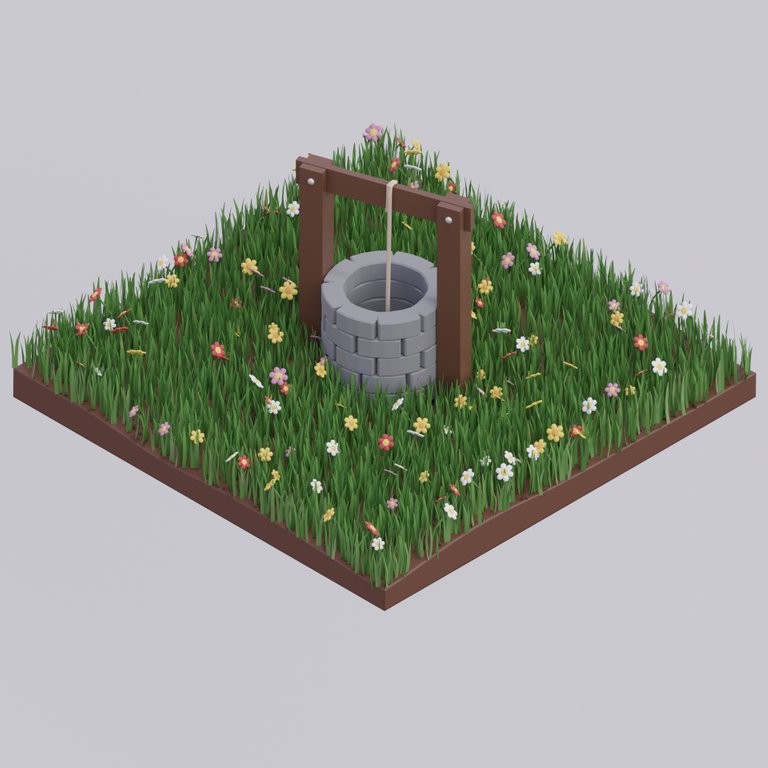 So I'm a bit behind in all the new features of Blender 3D because I'm lazy and I never update programs when new versions are available haha. But I've really been wanting to test out a feature called "Geometry Nodes" because I was a bit skeptical when I first heard about them. They seem very much like another feature already in place called "Particle Systems".
After some learning I can definitely say the new geometry nodes feature is really cool! It is a lot like particles, but different enough to make it really useful.
I used geometry nodes for creating the grass and flowers in this scene. Basically the way it works is I modeled one blade of grass (actually I modeled two for variation) but then used geometry nodes to duplicate them and place them across the ground. Same with the flowers. I made one flower, copied it and assigned different colors, and then used geometry nodes to duplicate them across the ground.
...and the well was just for fun haha.
So nothing too fancy here. It's all really low poly modeling, but I'm glad I finally had a chance to try out geometry nodes. I will for sure be using it over particle systems for things like grass from now on!