Hi everyone,
How are you all. Hope all are you good. Today i,m going to drawing Tortisian fighter.He is a fighter to hold his weapon to fight. He was was turn his face and watch backside.@splinterlands game is all about war. Tortisian fighter in one of the great fighter.
TORTISIAN FIGHTER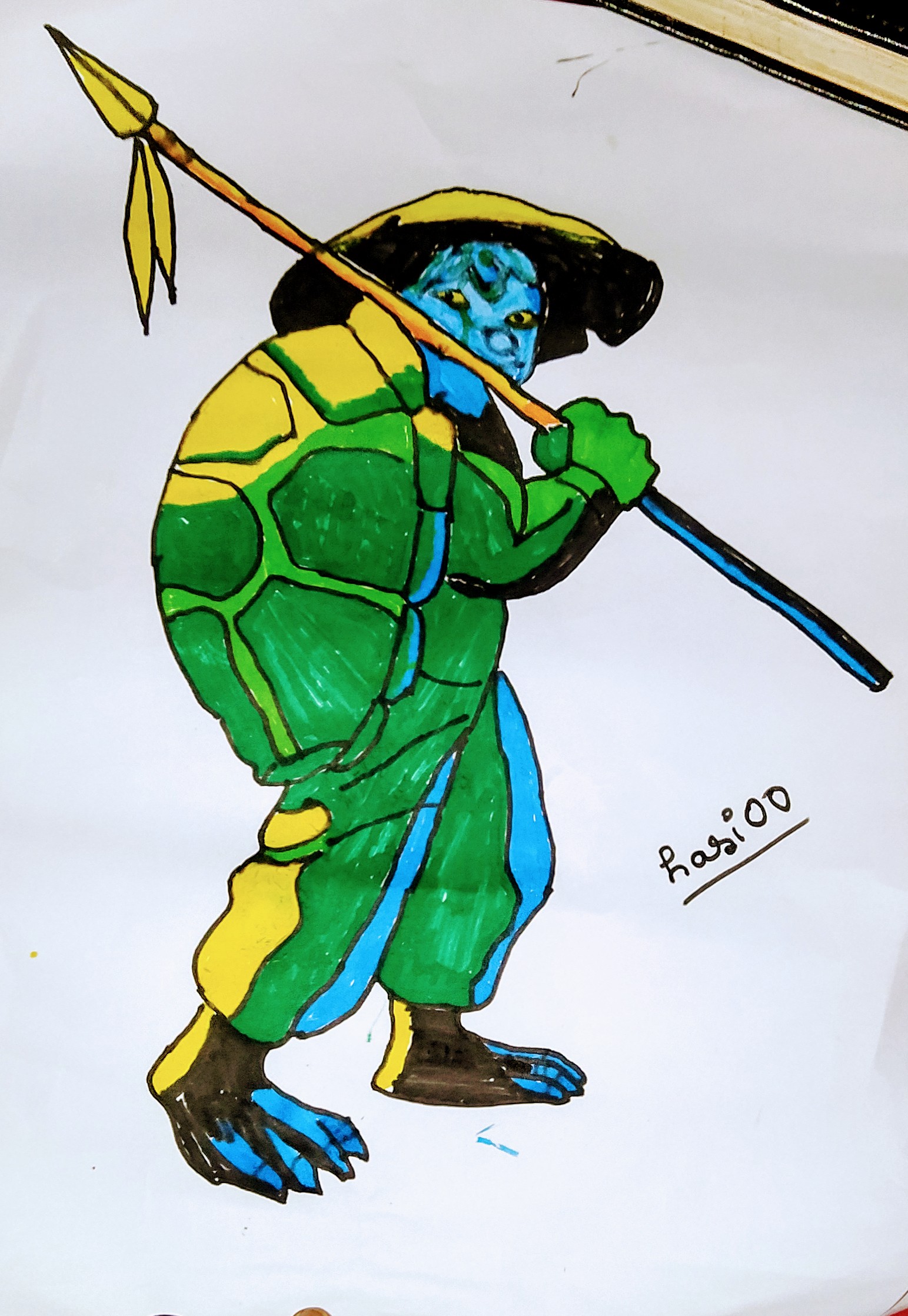 Image source link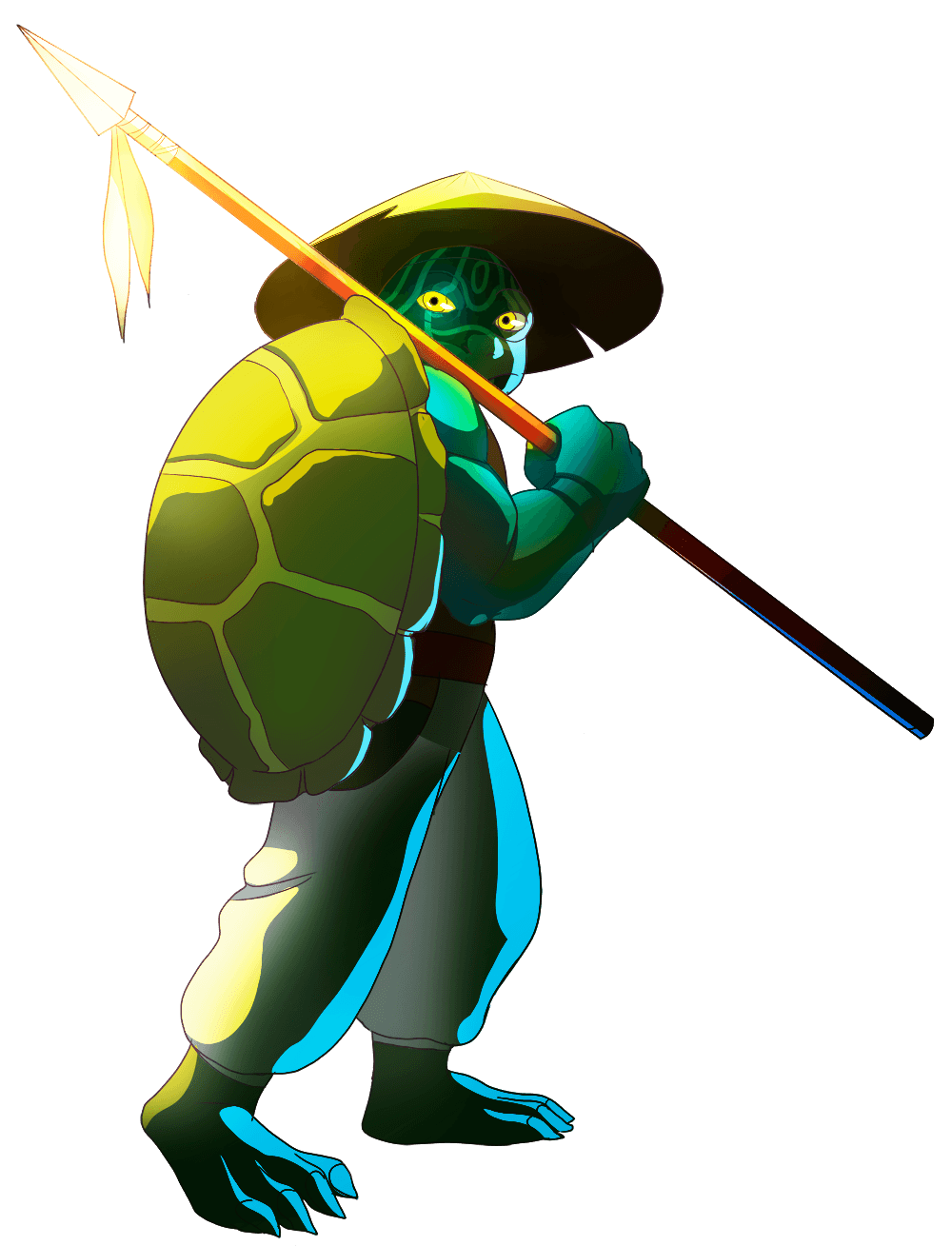 Here
Materials
1.Paper
2.Pencil
3.Color pencil
4.Rubber
5.cutter
How can I drawing this character of @Splinterlands TORTISIAN FIGHTER
Step-1
First i will have to take a white paper and start to drawing. I will draw TORTISIAN FIGHTER face.. Head,eye everything. TORTISIAN FIGHTER wear a cap. I will draw a cap.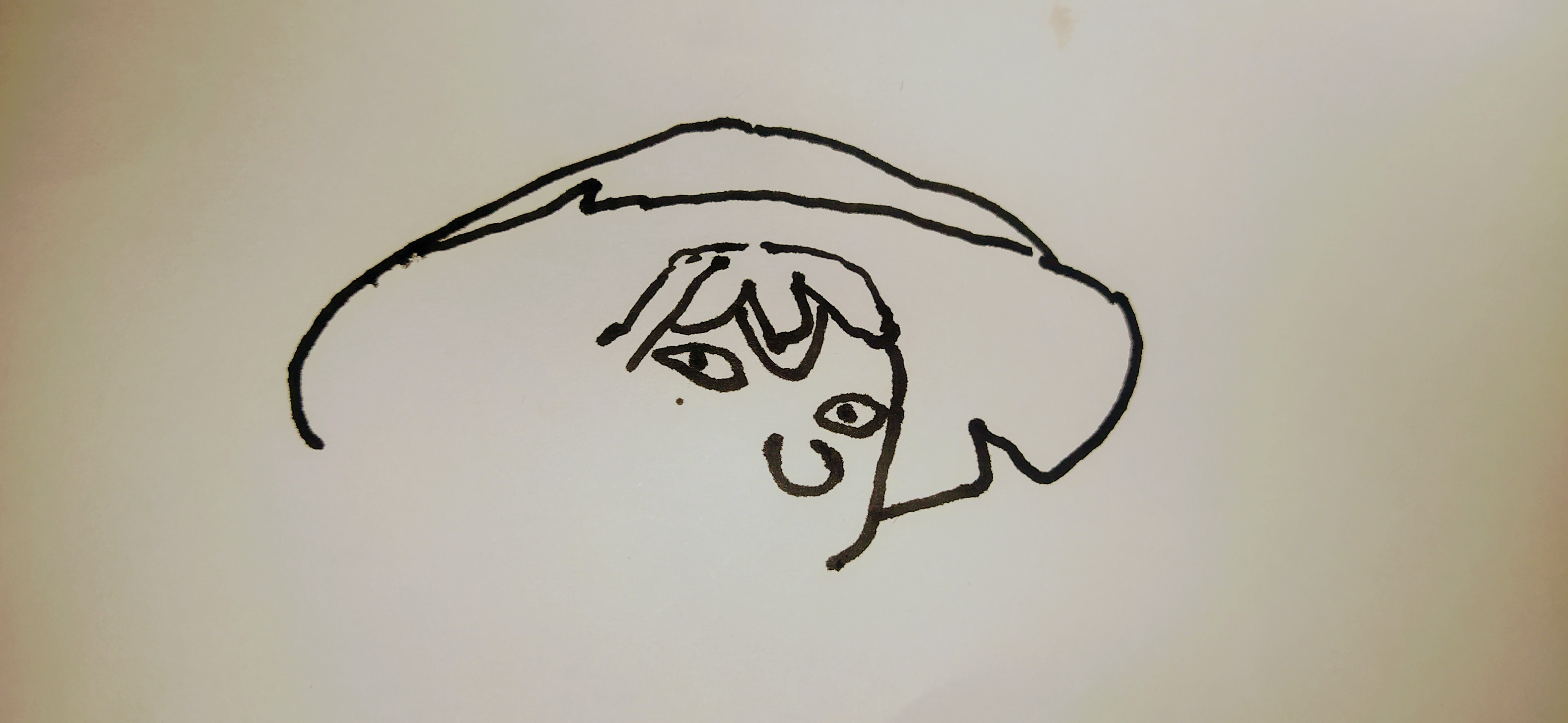 Step-2
Here i,m draw a weapon for fight and also draw a shield for fight.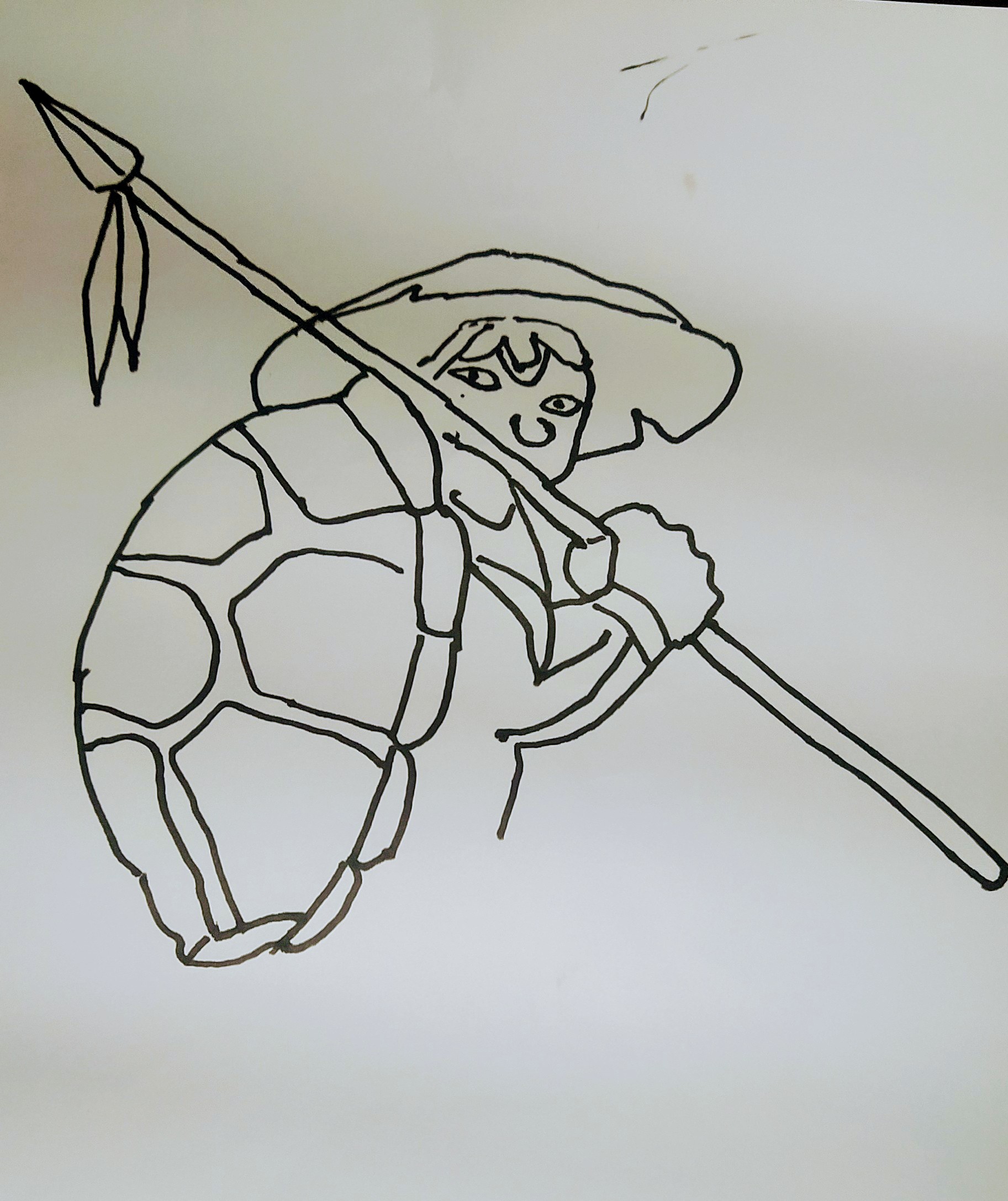 Step-3
Now i,m going to draw his hand. Onek hand TORTISIAN FIGHTER was hold war weapon. Then i will draw his dress and legs.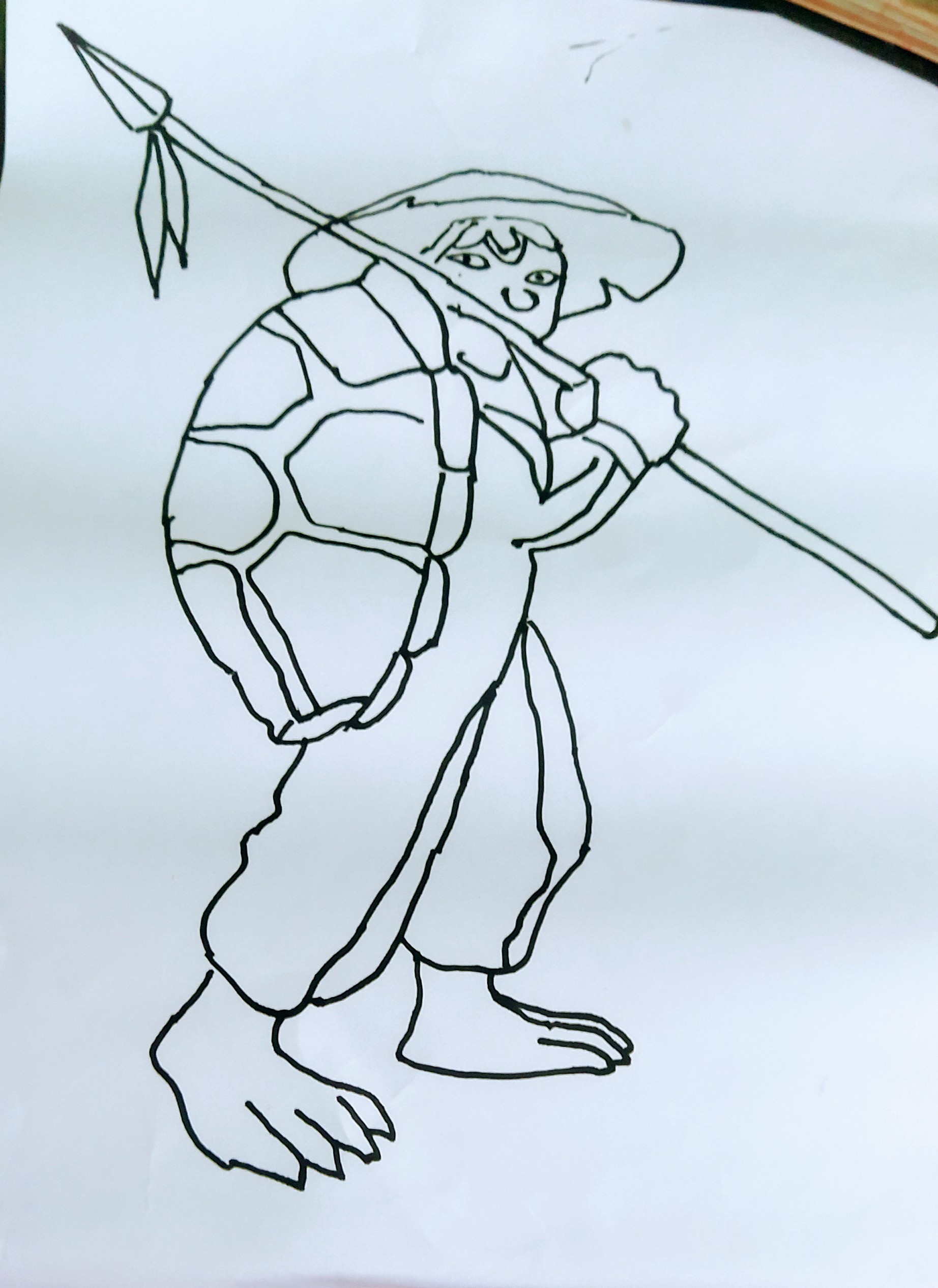 Step-4
Now time to painting my drawing with many colors. First i will paint his eye with yellow and black color. Then paint his face with light blue color. after that i will paint his cap with black and yellow color. Then i will paint the weapon that he hold with orange,yellow,black and light blue color.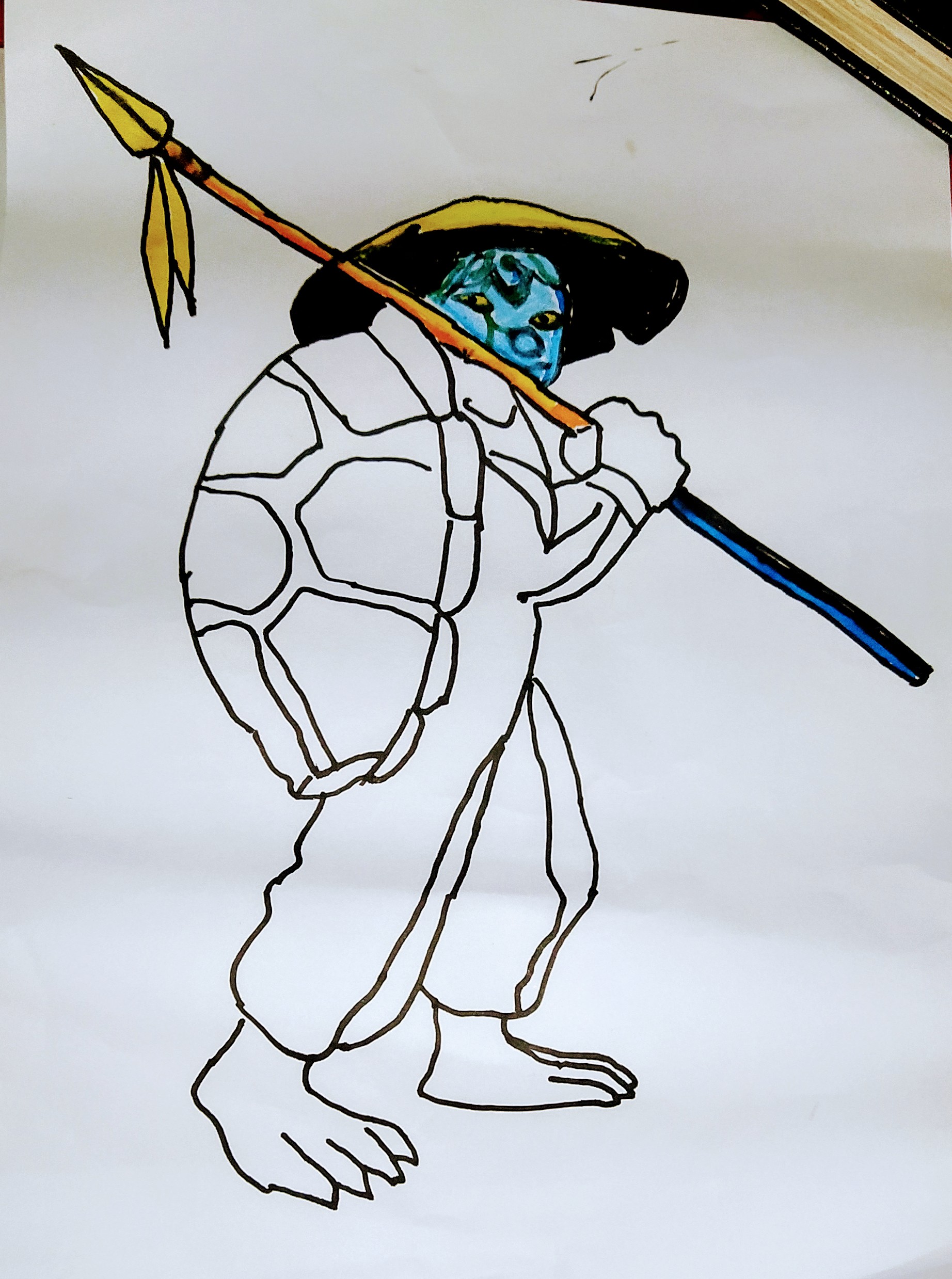 Step-5
I will paint TORTISIAN FIGHTER shield with yellow, light blue,green and lime color.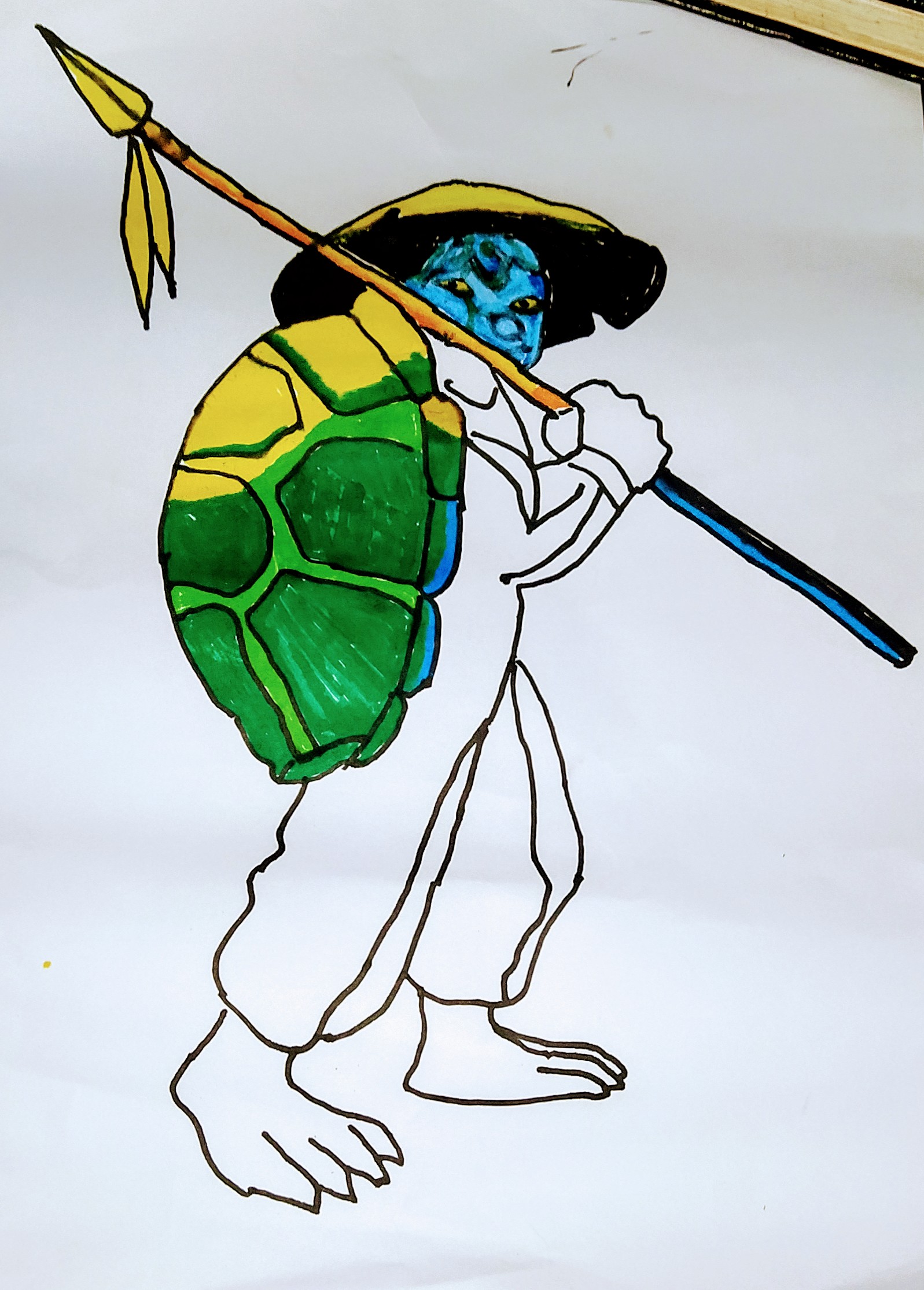 Step-6
I,m going to draw TORTISIAN FIGHTER hand with black,green and lime color.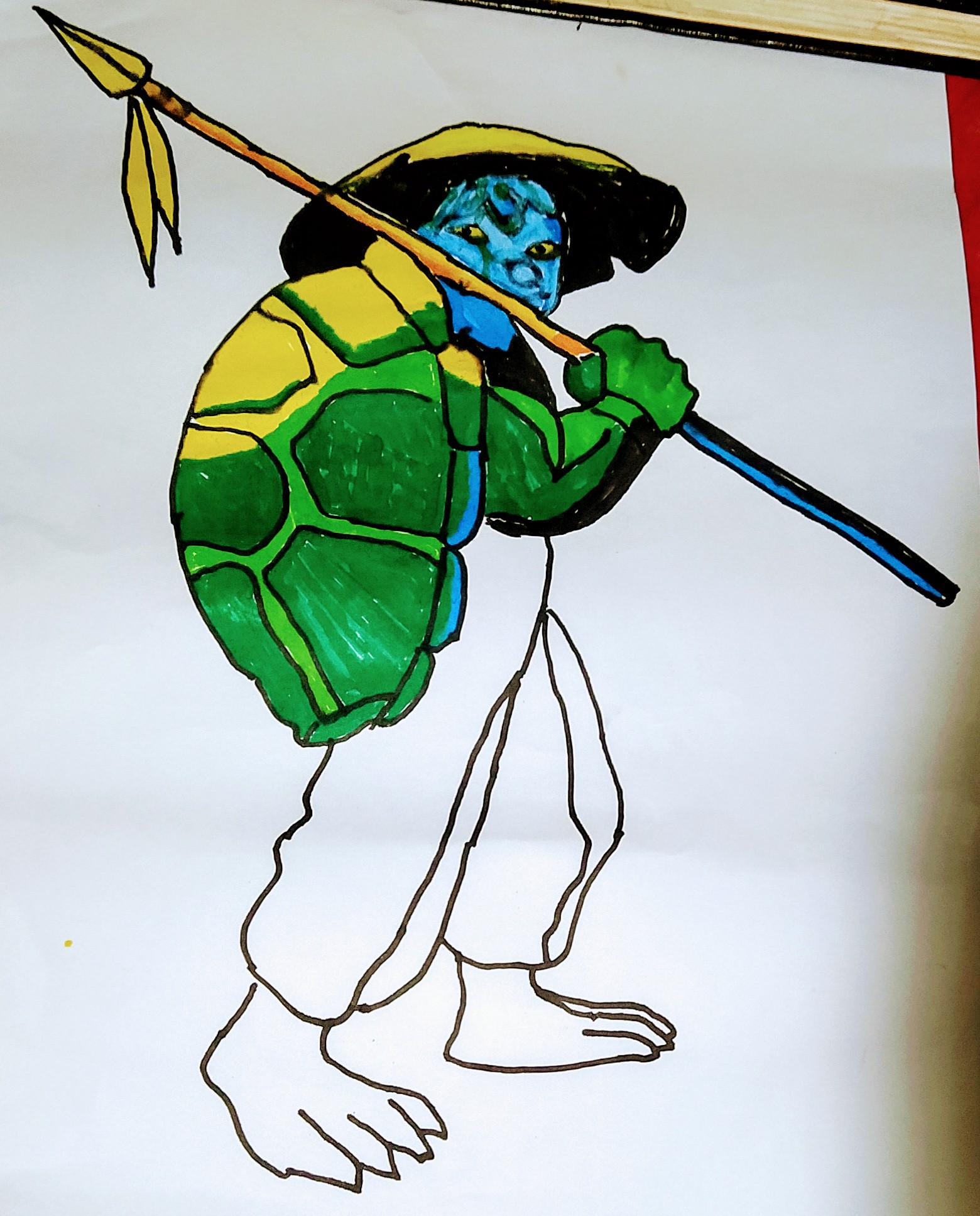 Step-7
I will paint TORTISIAN FIGHTER dress and legs with green,light blue, yellow and black color.
Drawing TORTISIAN FIGHTER was completed.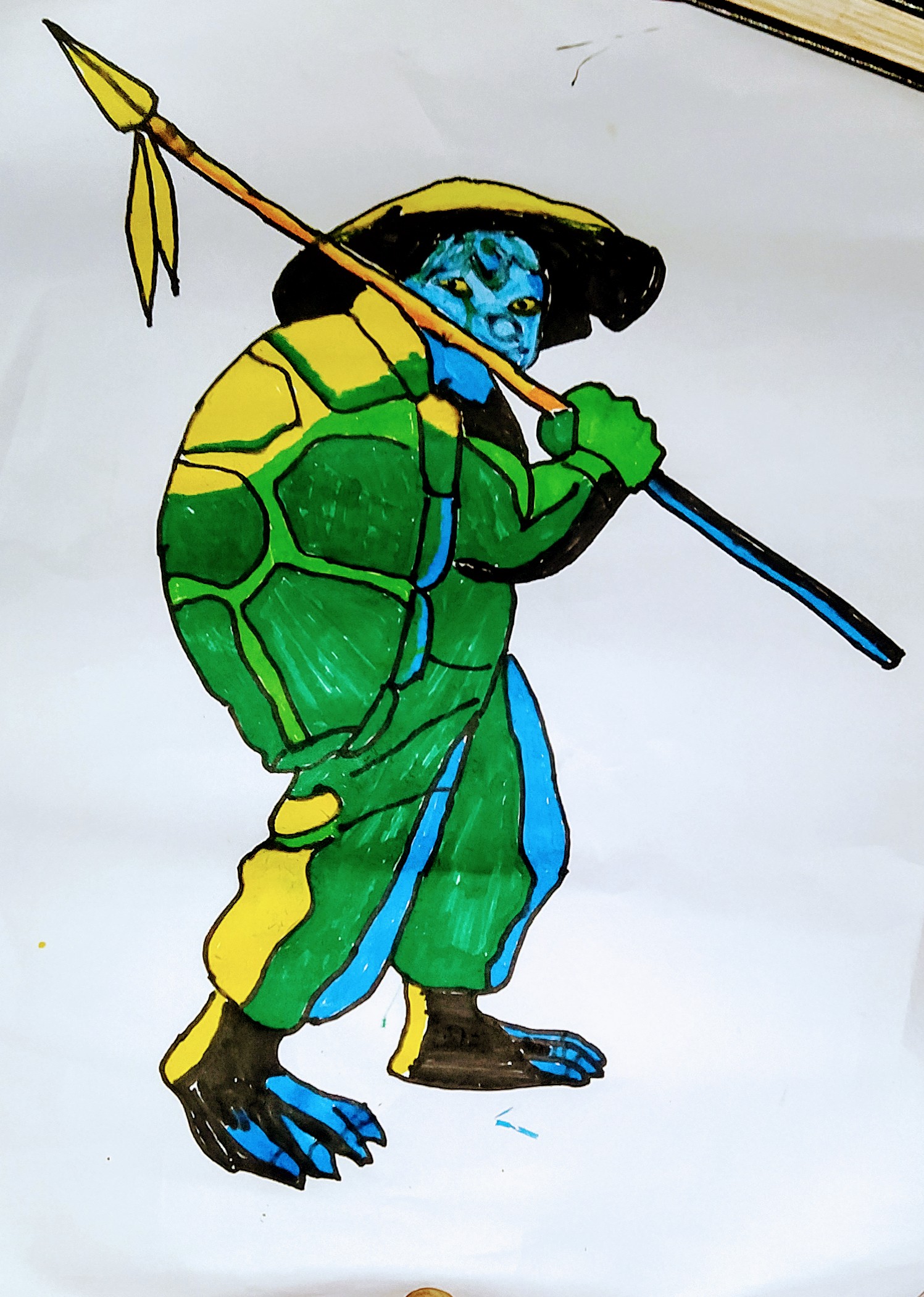 Here,s my referral link:
https://[email protected]
Thank you