Inspiration-
Once, I used to tell people that friendships are made in heaven. The closeness and connection shared by these two friends is captured well in this artwork. This painting depicts two friends attempting to chew on a betel leaf together. Which is something that may be found in the culture of Bangladeshi villages. Betel leaf is consumed by close to ninety percent of the elderly people living in rural areas of Bangladesh. They are affected with it despite the fact that they are unaware of the potential adverse effects it may have. And it's something they do on a regular basis. It is impossible to imagine a gathering that does not involve the consumption of betel leaves by some of the attendees.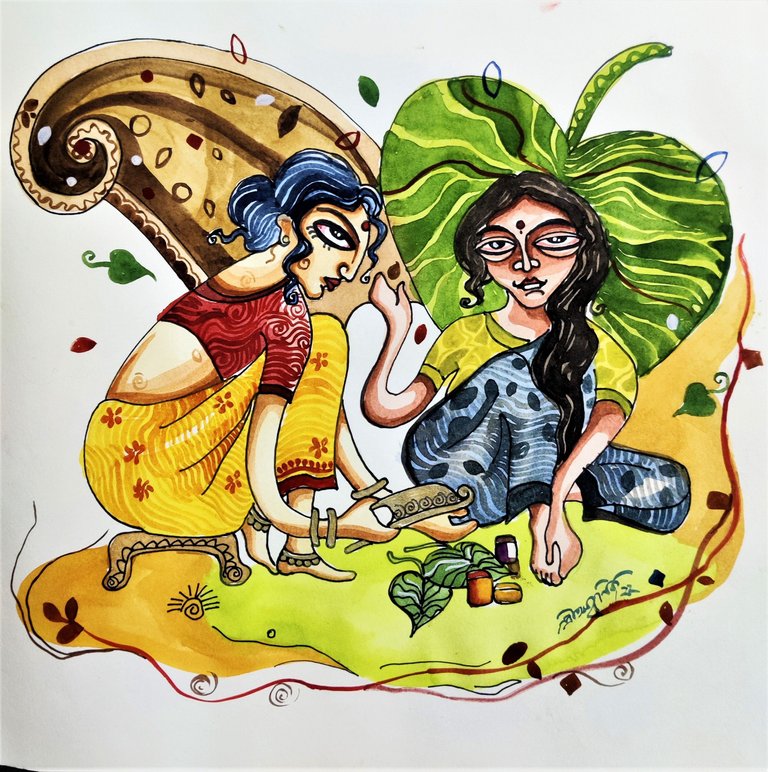 Processing Photos: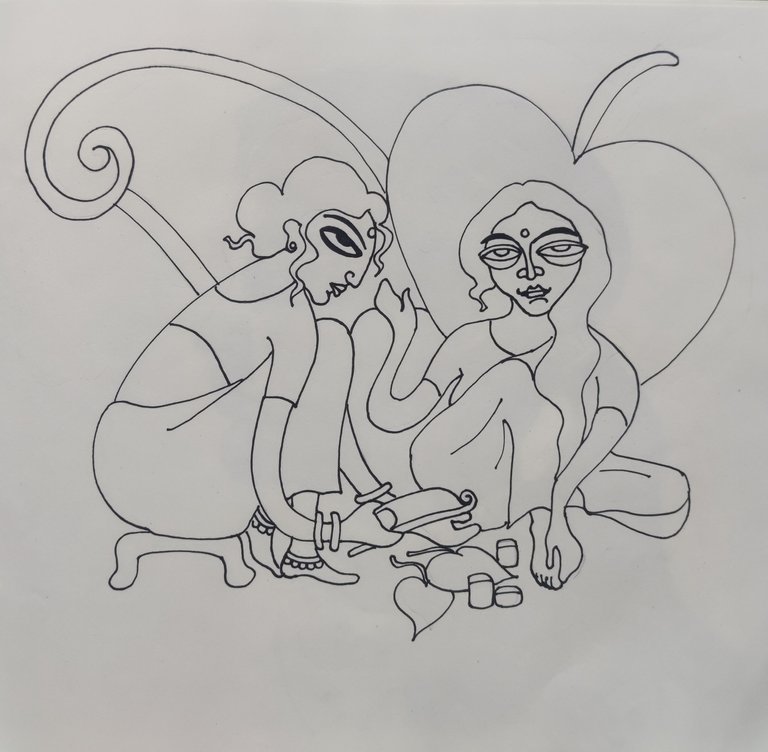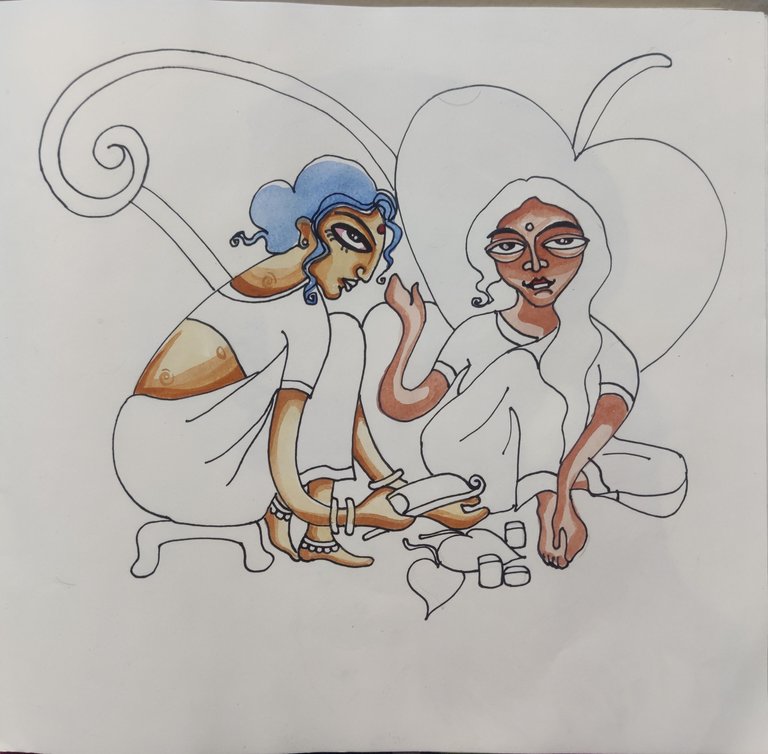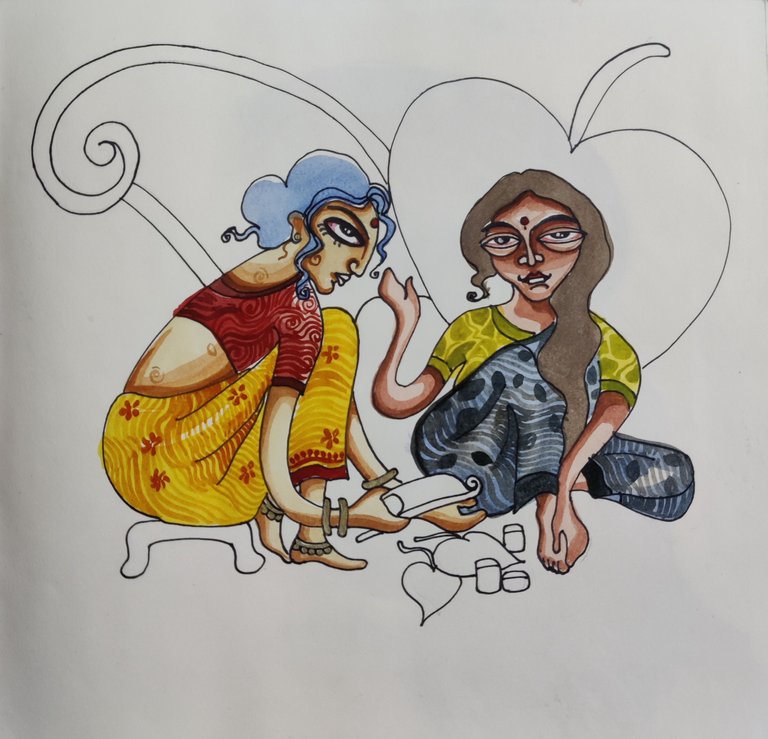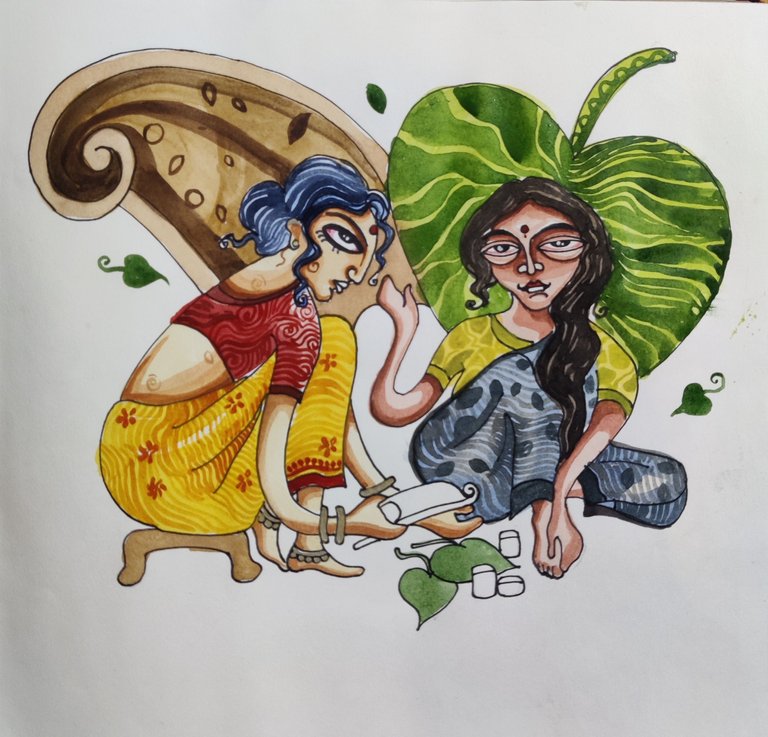 Art type-
Watercolor
Material Used-
• Sketchbook
• Brush type: round
• Brush size: 0,1,5,8
• Watercolors
• Palette
• Container of water
• Empty jar & tissue papers
The painting is painted and captured by me.
The major subjects of the painting:
Thank you-
I hope you all enjoyed reading and relating. Support me by commenting, reblogging, and liking. Support me by commenting, reblogging, and liking. You may visit my blog for a variety of artworks, crypto discussions, and sports discussions. My expertise in the artwork is watercolor and sketching. I occasionally write about crypto. I love football and sometimes keep my ears for spicy updates on sports. Do share your review, it will guide me to make some better content. Thank you all.
---
Be artistic, imaginative, do not construct like an architect, you are an artist!
---