Diablo de Yare:Tradición Venezolana | Colaboración Artística "Signergy"(NFT)
En/Esp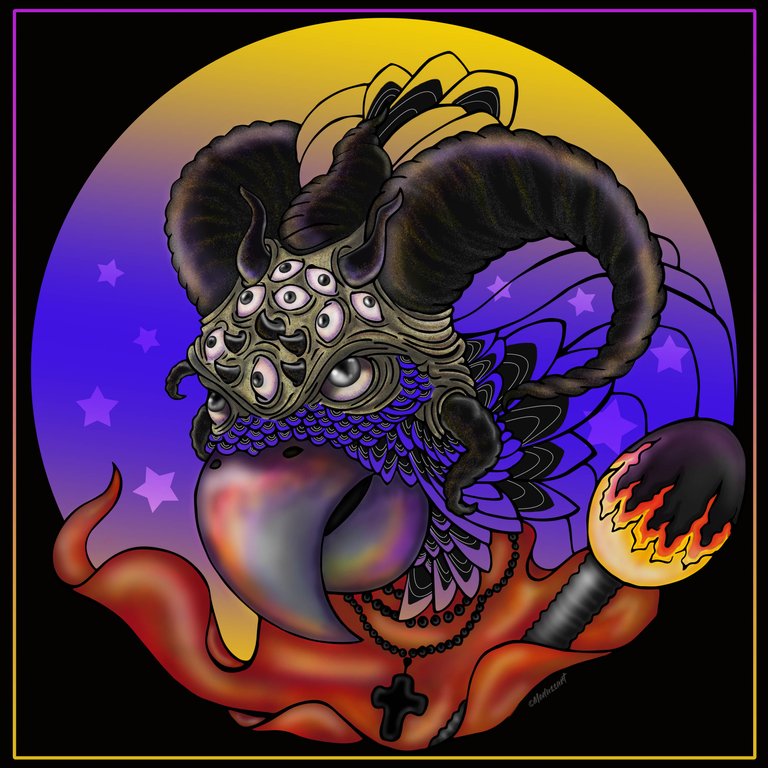 Yare Devil
NFT part of the Signergy Collective Collaboration
© MEDUSSART

A few weeks ago, i was part of a very cool international art collaboration, made up of 13 artists:
Hace algunas semanas atrás, fui parte de una colaboración artística internacional muy genial, conformada por 13 artistas:
Harto - Tianro family art - Eattheart23 - Enzo - VolpArt - CryptoLadyGabi - Jeametrik - Rocco Fiumara - Craigers - Robin Van der Elst - Dick Gillman
Bernadarte-Medussart

Theme / Tema
The chosen theme was: Traditions of our country or region. We also had to add in our designs the color violet as inspiration, which represents the SignArt.
---
El tema escogido fue: Tradiciones de nuestro país o región. Además debíamos agregar en nuestros diseños el color violeta como inspiración, el cual representa a la Galería SignArt.

The Dancing Devils from Yare
Los Diablos Danzantes de Yare
As i was thinking about the diverse and colorful traditions of my country, Venezuela, i remembered the magnificent "Dancing devils of Corpus Christi" or better known as "The Dancing Devils of Yare".Ancestral tradition celebrated in San Francisco de Yare, Miranda state,Venezuela. This religious festivity represents the victory of good over evil. The dancers dress in red costumes, with unique and customized masks with devil faces made by artisans.They dance all over the place with folklorical music.
---
A dance accompanied by drums, rhythms and colors so vibrant, so satirical and those masks so grotesque, handmade, each devil is unique; in its origins the designs were very primitive, African type, now there are masks with faces of dragons, pigs and so on; they are extremely fascinating. The joy they transmit when dancing is something that hypnotizes me and the great thing is that being such a precious heritage, you will always see a devil dancing in many Venezuelan celebrations, as well as the wonderful "Madamas".
---
I love this tradition so i wanted to create my own mask inspired by the tropical birds from my region Guayana City. "Guacamaya or Ara parrots" a giant parrots with bright feathers, multicolored like our flag yellow,blue and red.Many masks have animal faces such as reptiles, pigs and even dragons. So i thought it was fun to create a parrot-faced devil with big horns resembling a croissant.

Mientras pensaba en las diversas y coloridas tradiciones de mi país, Venezuela, recordé a los magníficos Diablos Danzantes del Corpus Christi o mejor conocido como "Los Diablos Danzantes de Yare". Tradición ancestral celebrada en San Francisco de Yare, Edo.Miranda. Esta festividad religiosa representa el triunfo del bien sobre el mal. Los bailarines visten trajes rojos con máscaras hechas por artesanos y bailan por doquier acompañado de música folklórica. Una danza acompañada de tambores, de ritmos y colores tan vibrantes, tan satíricos y esas máscaras tan grotescas, hechas de forma artesanal, cada diablo es único y sin igual, en sus orígenes los diseños eran muy primitivos, tipo africanos, ahora existen máscaras con rostros de dragones, puercos y demás; son extremadamente fascinantes. La alegría que transmiten al bailar es algo que me hipnotiza y lo grandioso es que por ser un patrimonio tan preciado, verás a un diablo siempre danzando en muchas celebraciones venezolanas, así como las maravillosas "Madamas".
Me encanta esta tradición así que quise crear mi propia máscara inspirada en las aves tropicales de mi región Ciudad Guayana. "Guacamaya o loros Ara" unos loros gigantes con plumas brillantes, multicolores como nuestra bandera amarillo,azul y rojo. Muchas máscaras poseen rostros de animales como reptiles, puercos y hasta dragones. Así que me pareció divertido crear un diablo con rostro de loro con grandes cuernos parecidos a un croissant.

Creative Process
Proceso Creativo
I usually create my work in traditional, mixing many techniques and then editing the image digitally, this time i wanted to do it completely digital except for the sketch. The sketch and the whole idea i put on paper to be 100% clear of what i wanted to do. Then i used Adobe Illustrator to create the outline and Photoshop for the digital painting. I thought his expression and bulging eyes were kind of funny, they reminded me a bit of the Simpsons characters. Basically, i just wanted to create a design with simple lines like the traditional tattoos that would reflect that tradition and why not, even the flag.
---
Por lo general, suelo crear mis obras en tradicional, mezclando muchas técnicas y luego editando la imagen digitalmente. Esta vez quise hacerlo completamente digital a excepción del boceto. El boceto y toda la idea la plasmé en el papel para estar 100% clara de lo que quería hacer. Posteriormente, usé Adobe Illustrator para crear el delineado y Photoshop para la pintura digital. Me pareció algo gracioso su expresión y ojos saltones, me recordaron un poco a los personajes de los Simpsons. Básicamente, solo quise crear un diseño con líneas simples como los tatuajes tradicionales que reflejara dicha tradición y por qué no, hasta la bandera.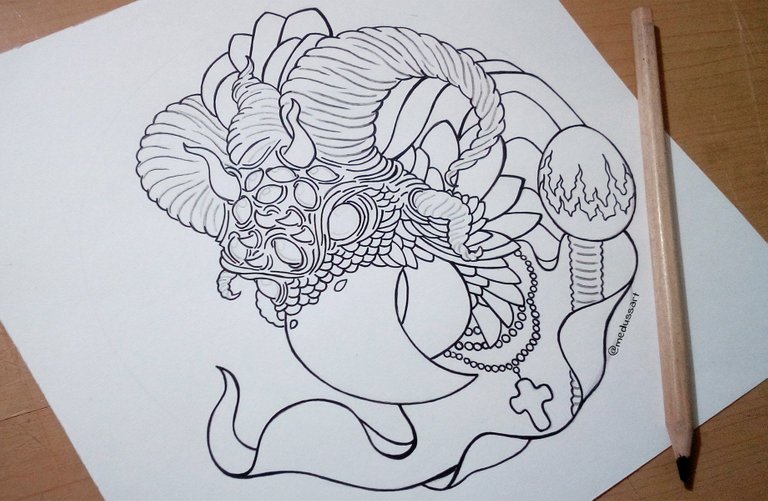 ---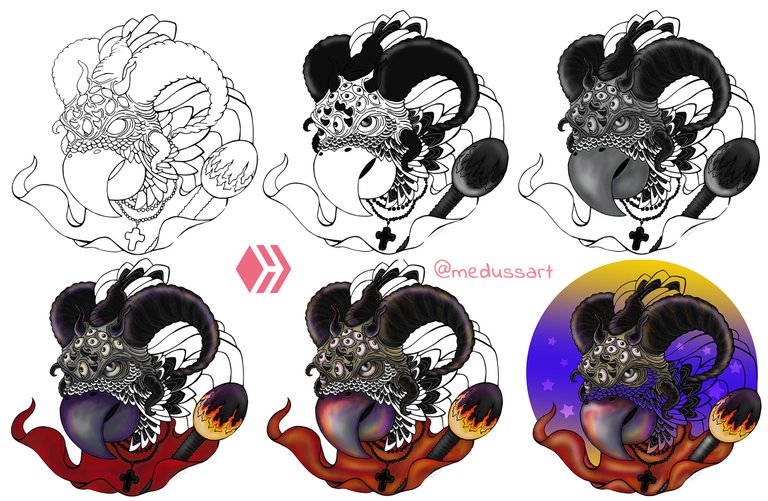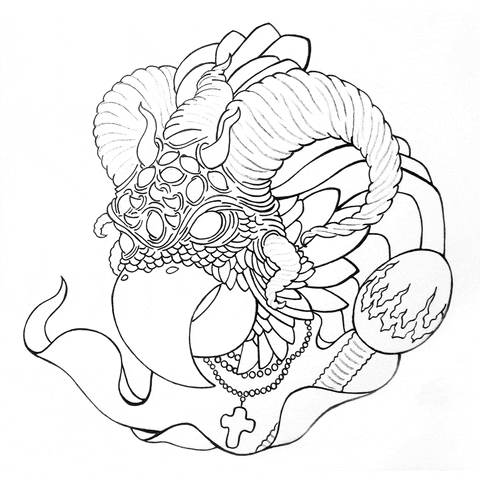 Come and take a look of this amazing and Unique #Nft Available on auctions till 6 of May only on SignArt ↓
Ven y echa un vistazo a este increíble y único #Nft Disponible en subastas hasta el 6 de mayo solo en SignArt ↓
Signergy-The Artifact 1-The Cube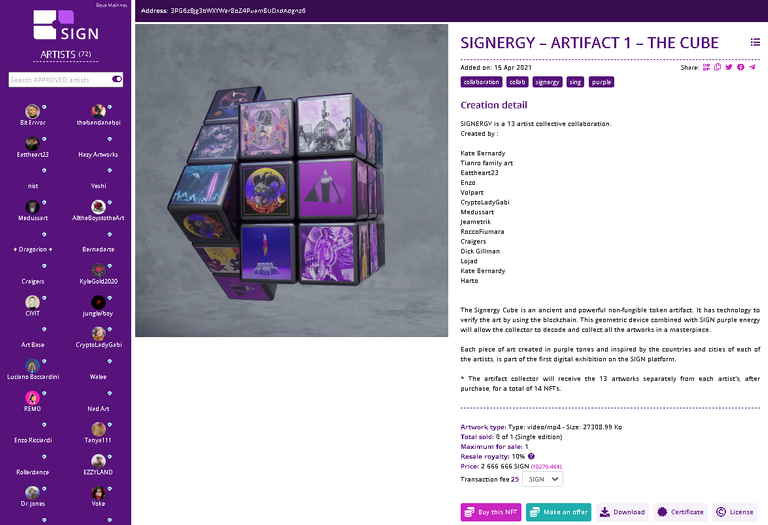 The #NftCollector who buy this Unique Cube will receive each single piece included in the artifact as NFT as well.
El Coleccionista que compre este Cubo Único, recibirá cada una de las piezas incluidas en el artefacto como NFT también.

Thank you for visiting and take a look of my little artistic corner!
¡Gracias por visitar y curiosear mi pequeño rincón artístico !
My Social Networks and Galleries

Credits - Créditos
Translation
SignArt Artists/Team
Music by Spaceouters/Life choice
Original content created by me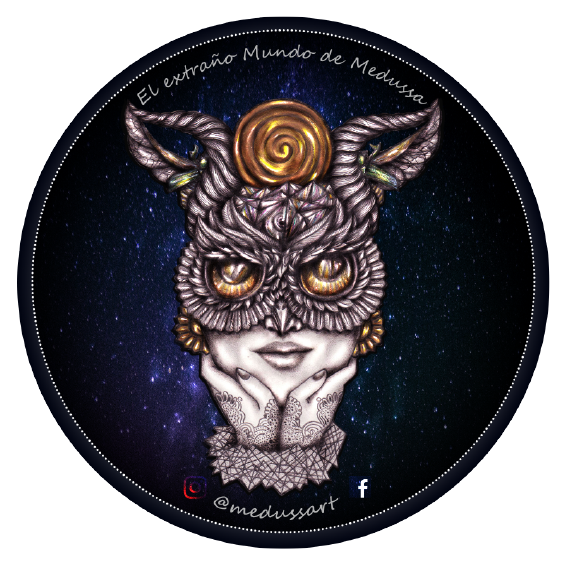 Copyright @medussart All Right Reserved