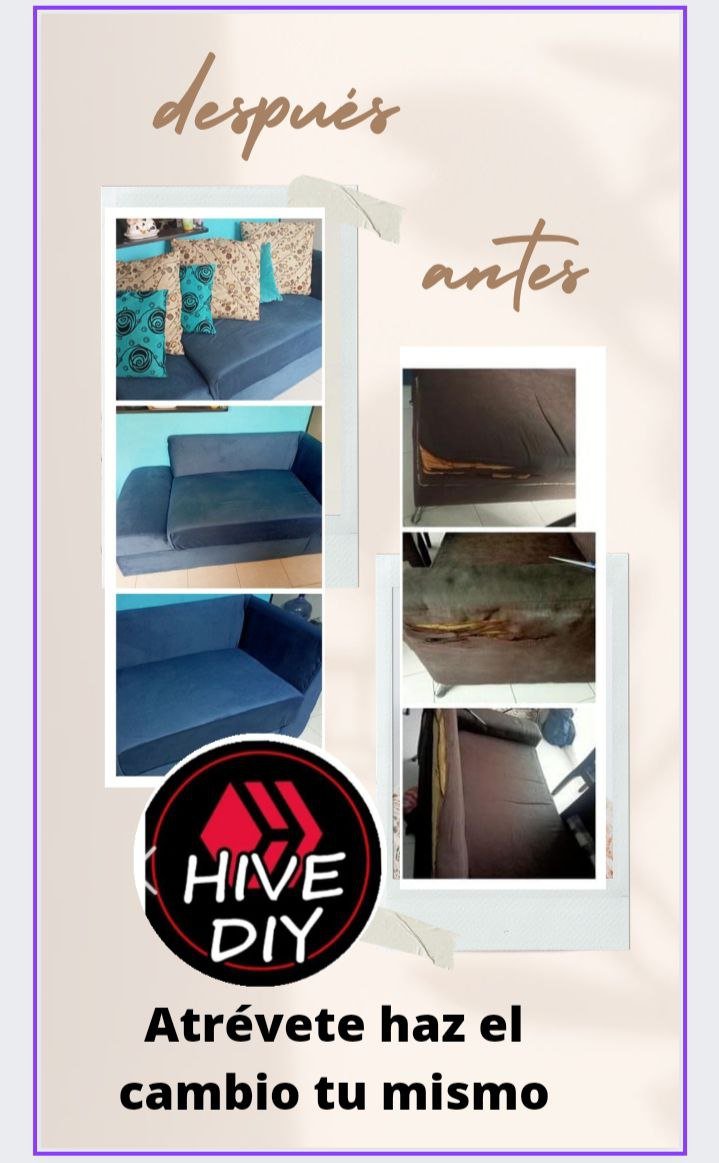 ---
English
Good morning beautiful hive family, I want to share with you the step by step of the transformation that my husband and I did to our living room, we decided to do the best possible without being experts to give our furniture a new opportunity and utility since wood It was very good but the fabric and the foam a little deteriorated.
Spanish
Muy buenos días hermosa familia hive, les quiero compartir el paso a paso de la transformación que mi esposo y yo le hicimos a nuestra sala, decidimos hacerlo lo mejor posible sin ser expertos para darle una nueva oportunidad y utilidad a nuestros muebles ya que la madera estaba muy buena pero la tela y la espuma un poco deteriorada.
---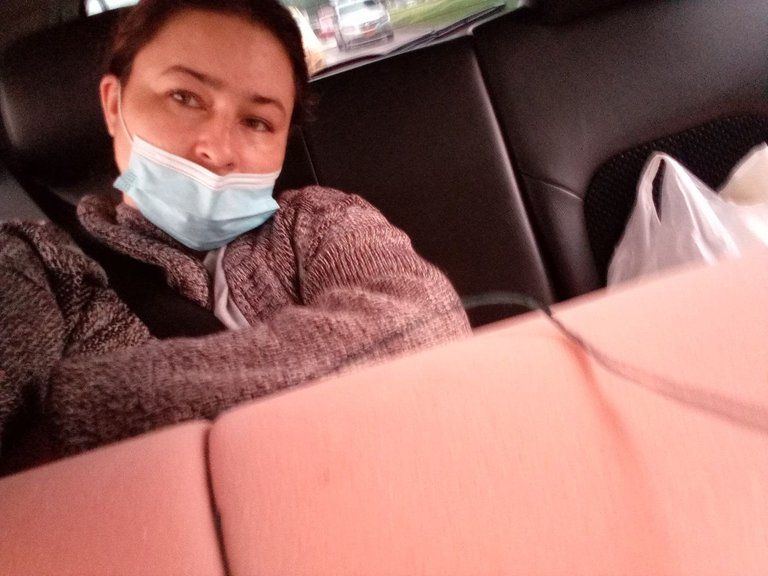 ---
Salimos en busca de los materiales para hacer la magia en nuestros muebles.
Espuma gruesa
espuma delgada
tela para tapizar
tela de lienzo gruesa
pegante de contacto
We go out in search of the materials to do the magic in our furniture.
thick foam
thin foam
upholstery fabric
thick canvas fabric
contact glue
---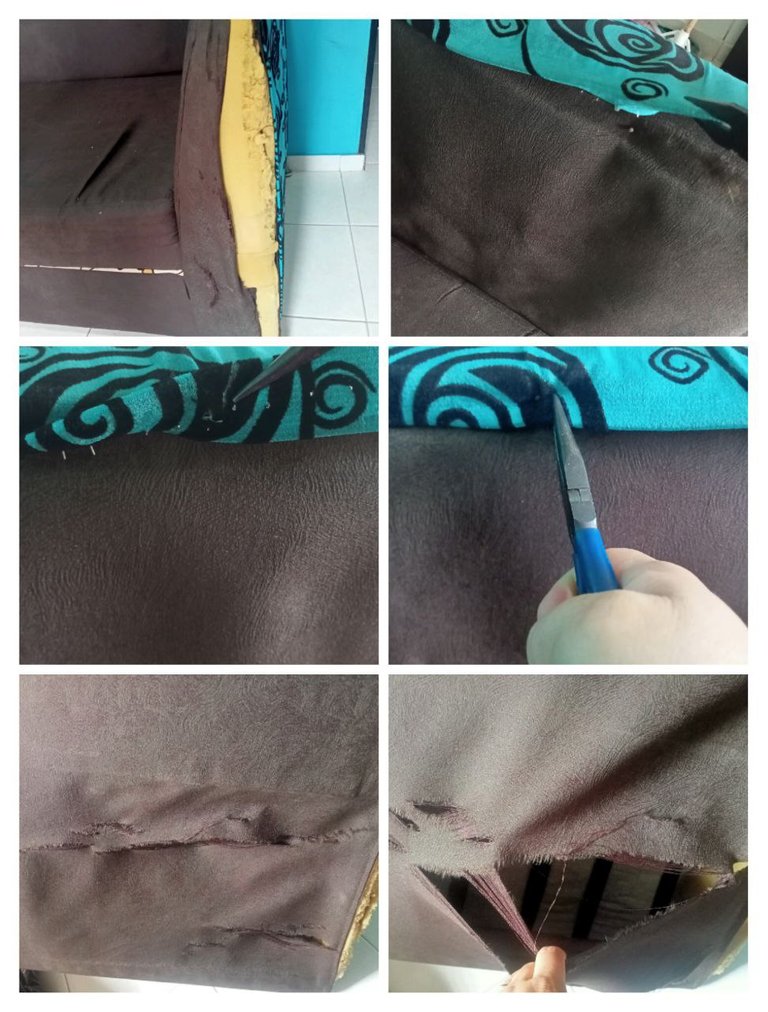 ---
Como pueden observar la tela y la espuma están muy deterioradas, entonces manos a la obra iniciamos a retirara las grapas con ayuda de unas pinzas y la tela.
As you can see, the fabric and the foam are very damaged, so we started to work to remove the staples with the help of tweezers and the fabric.
---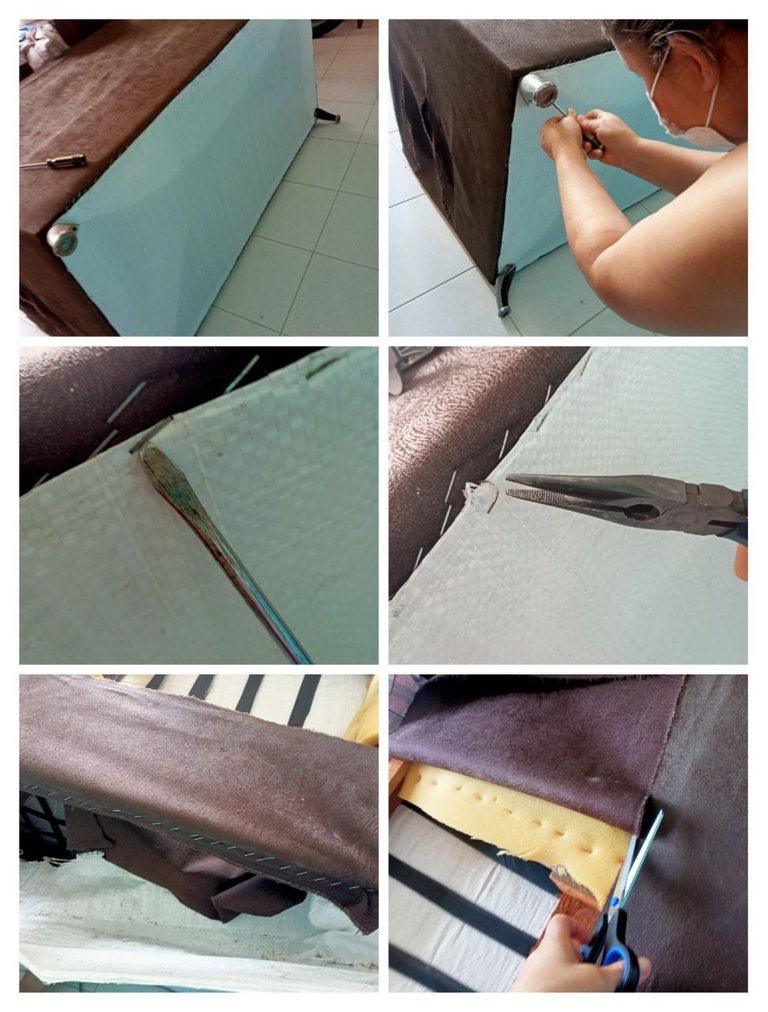 ---
Debemos retirar las patas con un destornillador, algunas grapas estaban muy enterradas , para facilitar retirarlas con las pinzas primero me ayude con la punta del destornillador de pala, y las ale con la pinza y partes de la tela las corte con la tijera por que estaba halándola y soltaba mucha pelusa que me hizo dar tos, me toco colocarme un tapabocas para protegerme.
We must remove the legs with a screwdriver, some staples were deeply buried, to make it easier to remove them with the tweezers, first help me with the tip of the blade screwdriver, and remove them with the tweezers and cut parts of the fabric with scissors because it was pulling it and it released a lot of fluff that made me cough, I had to put on a mask to protect myself.
---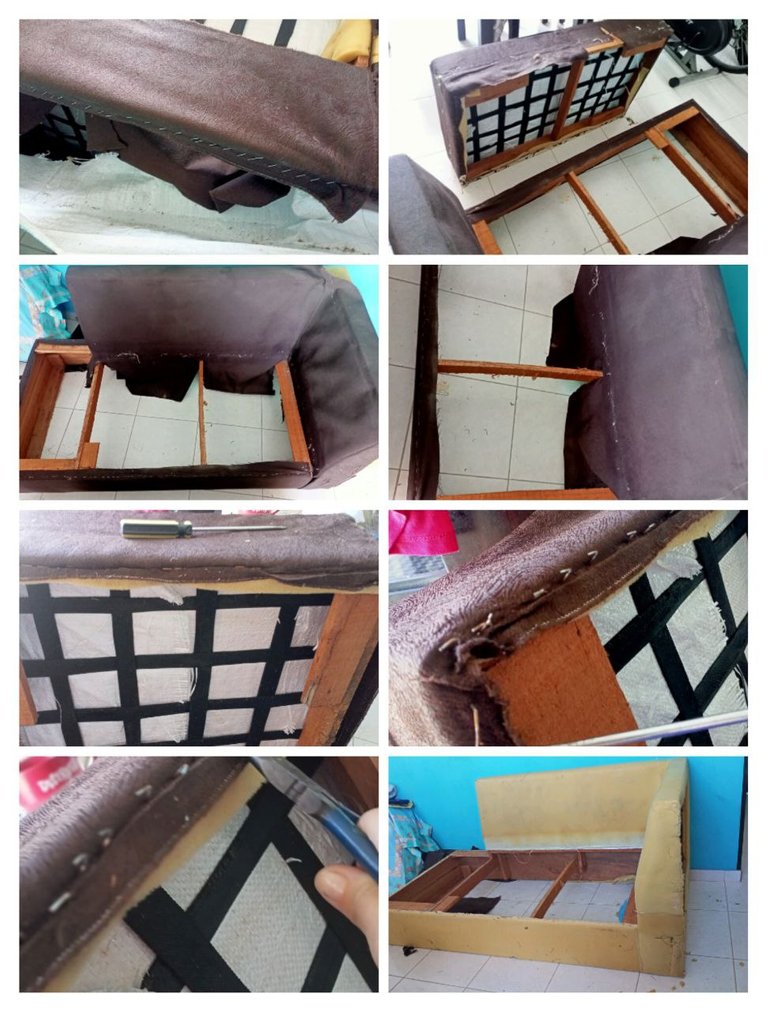 ---
Paso a paso vamos retirando tornillos, tela, grapas, puntillas, la base, uffff arduo trabajo pero vale la pena unir fuerzas en familia para lograr un objetivo.
Step by step we are removing screws, fabric, staples, nails, the base, uffff hard work but it is worth joining forces as a family to achieve a goal.
---
---
Después de una limpieza profunda al mueble , mi esposo paso a hacer mediciones de la espuma, hizo cortes con el cúter, aplico pegante de contacto y empalmo la espuma con la que no retiro porque aguantaba mas tiempo de uso haciendo a si que quedara un poco mas reforzado, como pueden observar en la primera foto de este ultimo collage de fotos.
After a deep cleaning of the furniture, my husband went on to make measurements of the foam, made cuts with the cutter, applied contact glue and joined the foam with the one that I did not remove because it would last longer, making a little bit remain more reinforced, as you can see in the first photo of this last photo collage.
---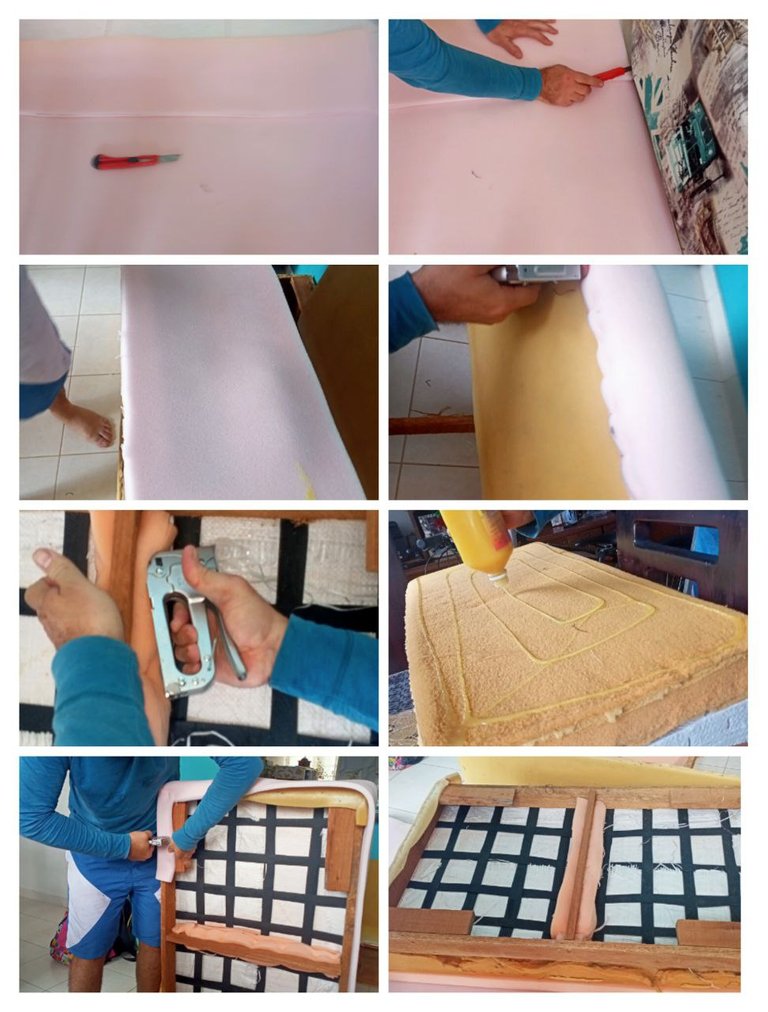 ---
Se aseguran las dos clases de espuma con la grapadora , tratando de dejar lo mas templado,, para preparar el momento en que se va a forrar con la tela.
The two kinds of foam are secured with the stapler, trying to leave the most temperate, to prepare the moment when it is going to be covered with the fabric.
---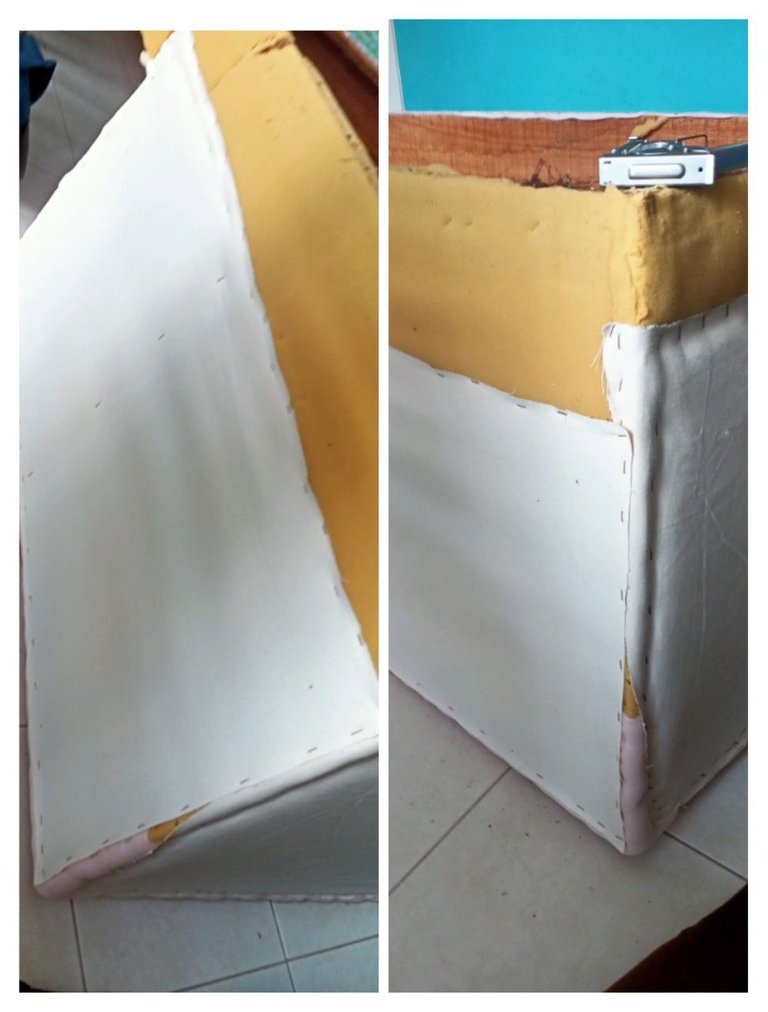 ---
Ya terminando de asegurar la espuma, procedemos a colocar la tela de lienzo con mas grapas , para dar mas firmeza a la tela con la que quedaran tapizados los muebles de la sala.
Already finishing securing the foam, we proceed to place the canvas fabric with more staples, to give more firmness to the fabric with which the furniture in the room will be upholstered.
---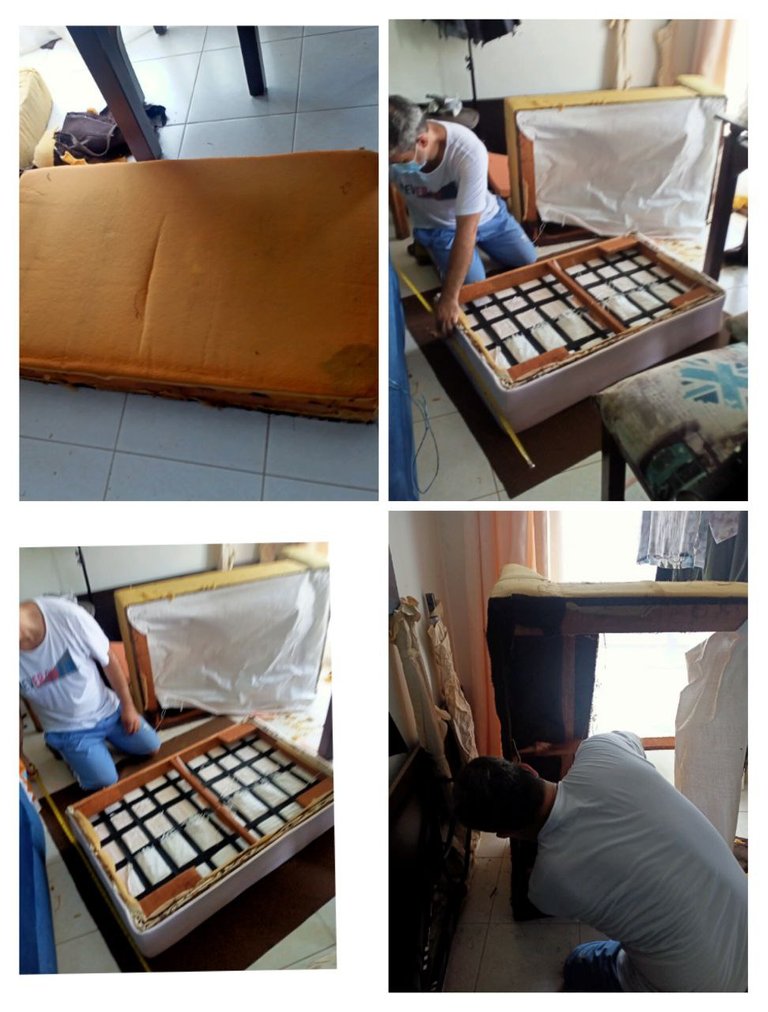 ---
Como pueden ver un poquito incomodo por el espacio tan reducido pero no imposible, todo es tener el deseo de terminar lo que se inicio lo mejor posible, mi esposo esta midiendo la tela para forrar el mueble mas grande.
As you can see, a little uncomfortable because of the small space but not impossible, everything is to have the desire to finish what was started as well as possible, my husband is measuring the fabric to cover the largest piece of furniture.
---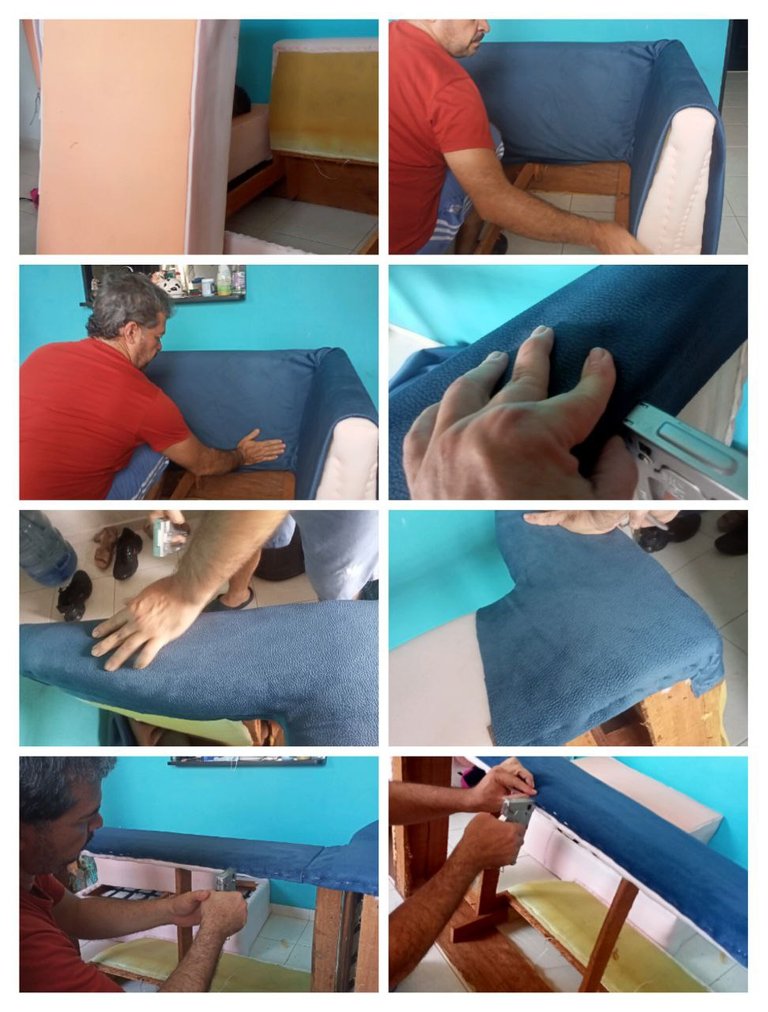 ---
Ya habiendo hecho todas las medidas y los cortes de la tela, iniciamos a forrar con mas grapas.
Having already made all the measurements and the cuts of the fabric, we begin to cover with more staples.
---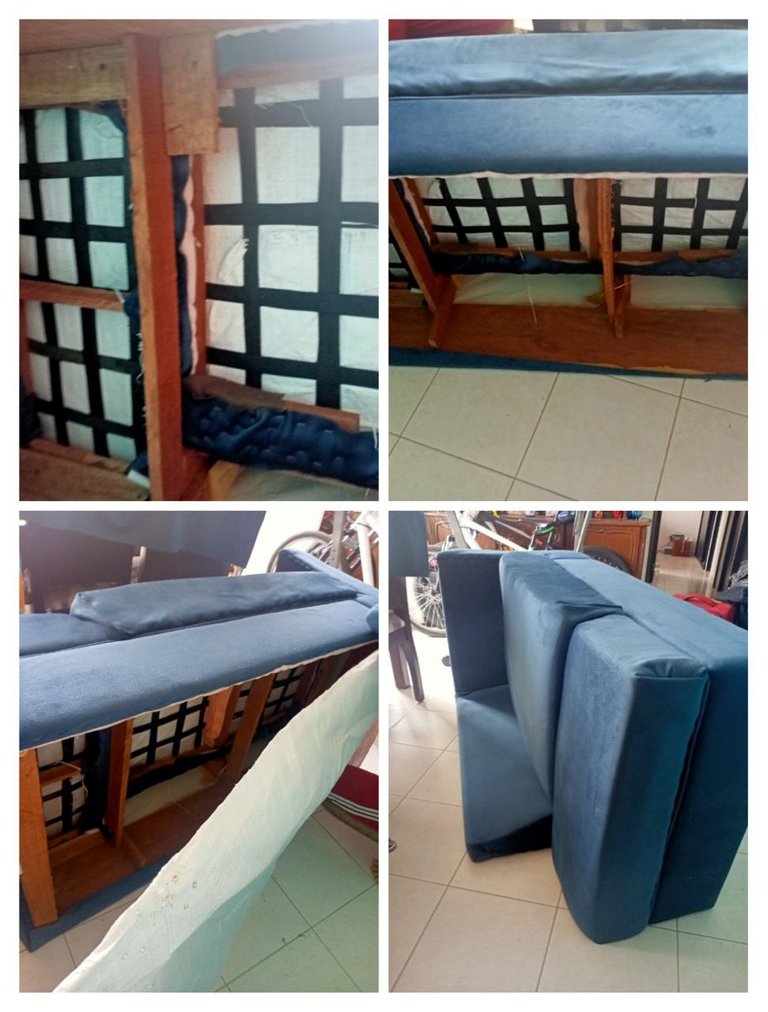 ---
Después de lograr templar lo mas fuerte posible y asegurar con las grapas la tela y asegurar con los tornillos internos, procedemos a colocar el forro de costal que va en la parte de abajo para tapar las tablas y los resortes de sostienen los cojines, este forro también va asegurado con muchas grapas.
After tempering as hard as possible and securing the fabric with the staples and securing with the internal screws, we proceed to place the sack lining that goes on the bottom to cover the boards and the springs that hold the cushions, this lining it is also secured with many staples.
---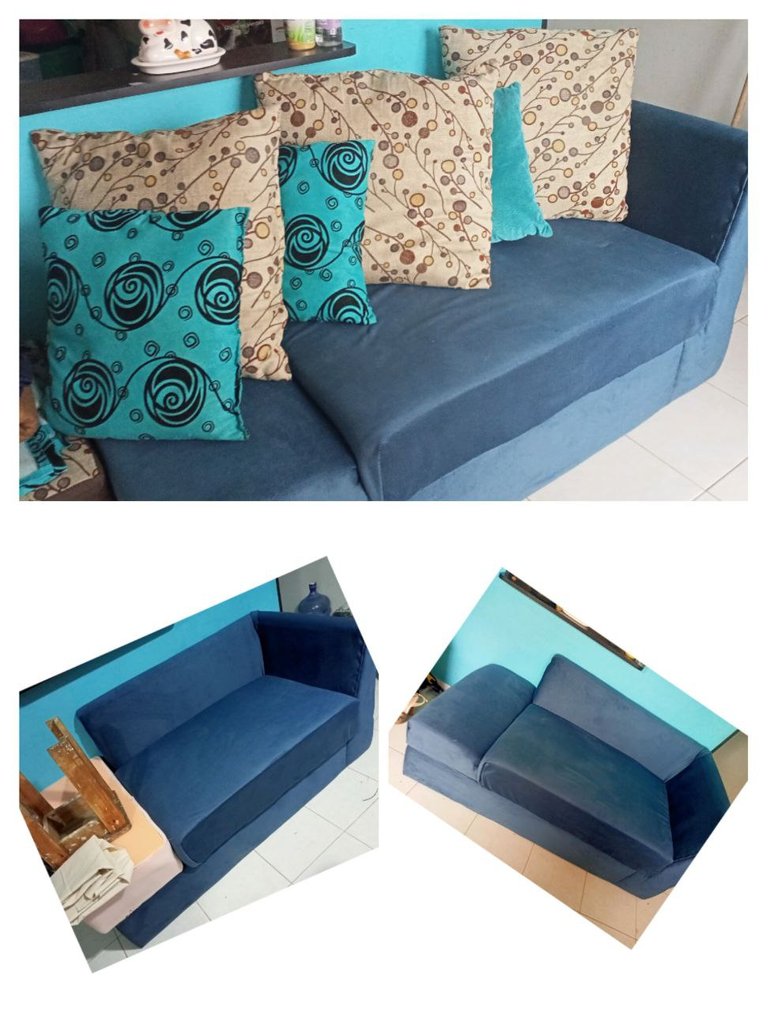 ---
Listo nuestras manos ala obra con el sillón mas grande.
Ready our hands to work with the largest chair.
---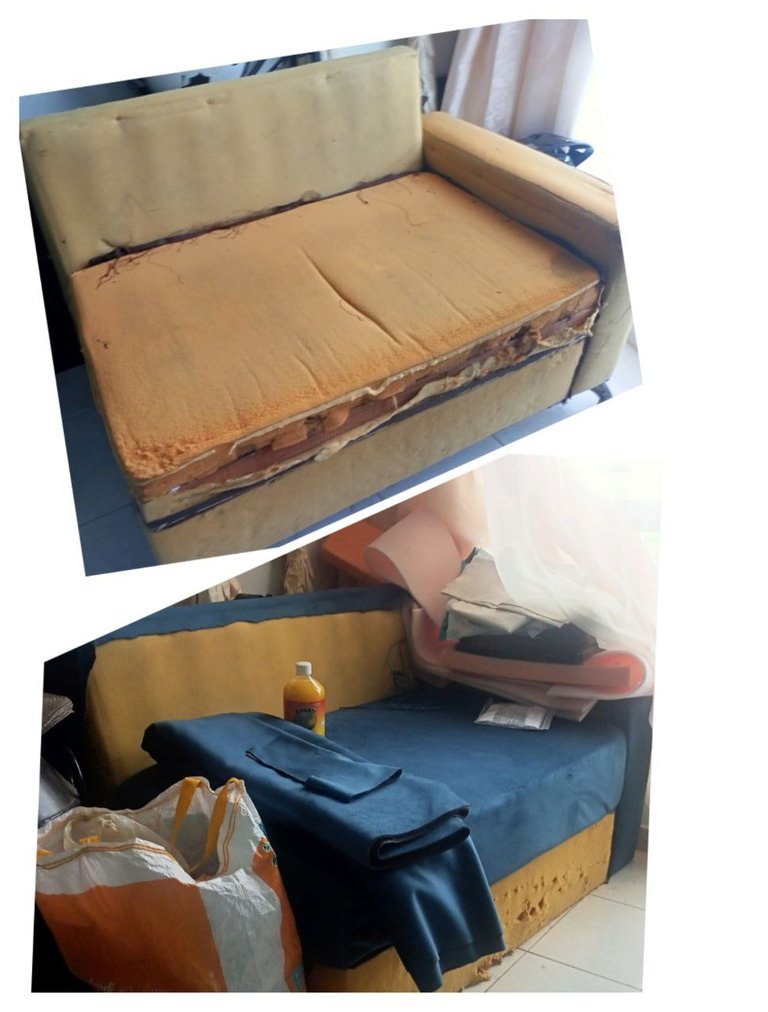 ---
Con el sillón mas pequeño se repite el mismo proceso, el mismo paso a paso que realizamos con el grande, retiramos la tela deteriorada, hacemos mediciones se forra con las espumas, se pega con el pegamento de contacto y se coloca la tela nueva.
With the smallest armchair, the same process is repeated, the same step by step that we carry out with the large one, we remove the damaged fabric, make measurements, cover it with foam, stick it with contact glue and place the new fabric.
---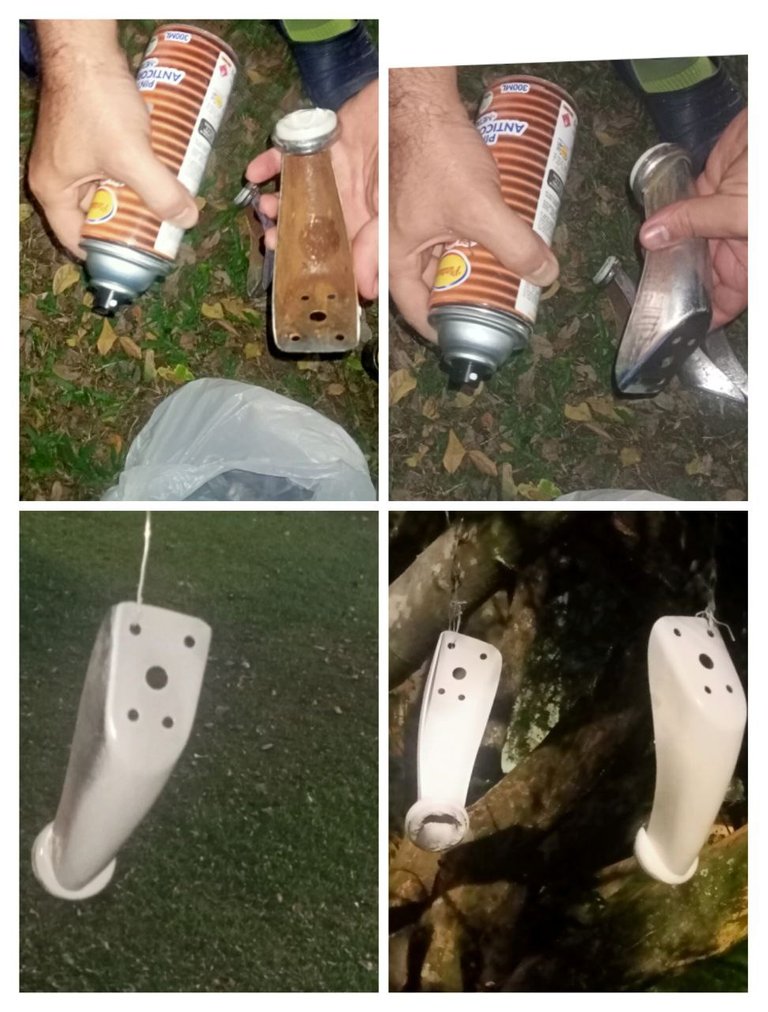 ---
Las patas estaban muy oxidadas por eso se lijaron y se pintaron de blanco, esto lo hicimos en el parque porque el olor es muy fuerte y en casa nos ahogaba.
The legs were very rusty so they were sanded and painted white, we did this in the park because the smell is very strong and at home it suffocated us.
---
It is really very gratifying to know that when a goal is set and it is achieved, it fills you with happiness, without being experts we did our best so that the furniture turned out very beautiful, we worked as a team, I hope this post motivates you to dare to make the change yourselves of what you see at home that can give your service another chance at life, as was the case with my room game. Thank you very much for visiting my post.
Realmente es muy gratificante saber que cuando se traza un objetivo y se logra cumplir te llena de felicidad, sin ser expertos dimos lo mejor para que los muebles quedaron muy bonitos, trabajamos en equipo, espero este post los motive a atreverse a hacer el cambio ustedes mismos de lo que veas en casa que le pueden dar otra oportunidad de vida a tu servicio como fue el caso de mi juego de sala. muchas gracias por visitar mi post.
---

---
---
#hivediy #diy #manualidades #tutorial #crafts #art #spanish #english