---
---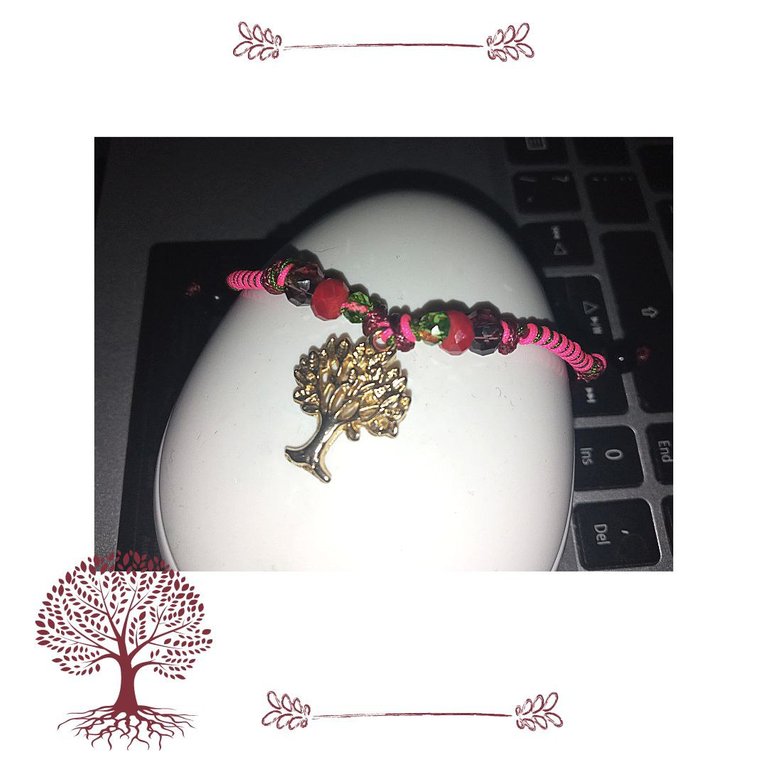 Saludos y un gran abrazo para toda la comunidad de #hive las mejores energías positivas.
Hoy quiero intentar hacer un tutorial de como hacer una pulsera a mano, colorida, y con pocos materiales, para eso tenemos que tener el ánimo ¡arriba! y muchas ganas de querer hacer algo nuevo, bonito, productivo y creativo.
Para mi la artesanía es super terapéutica ya que cuando la hago me siento relajada, animada y si empiezo hacer una termino haciendo más de diez, dependiendo también de lo que deba hacer en ese dia. generalmente me inclino por la bisutería feng shui, pero en este caso elegí un dige que representa el árbol genealógico o el árbol de la vida.
Para esto vas a necesitar:
Hilo llamado piel de serpiente de unos 400 cm, mi color es vinotinto. dos hilos chinos de diferentes colores 300c, yo elegí verde aceituna brillante y fucsia, Cristal murano de el color que prefieras, yo usé color uva transparente, rojo pasión los dos numero 6, y dos numero 4 color verde, un dige de Arbol de la vida y dos piedras que inicien y finalicen la pulsera, no olvides las tijeras y yesquero para hacer los últimos retoques.
---
---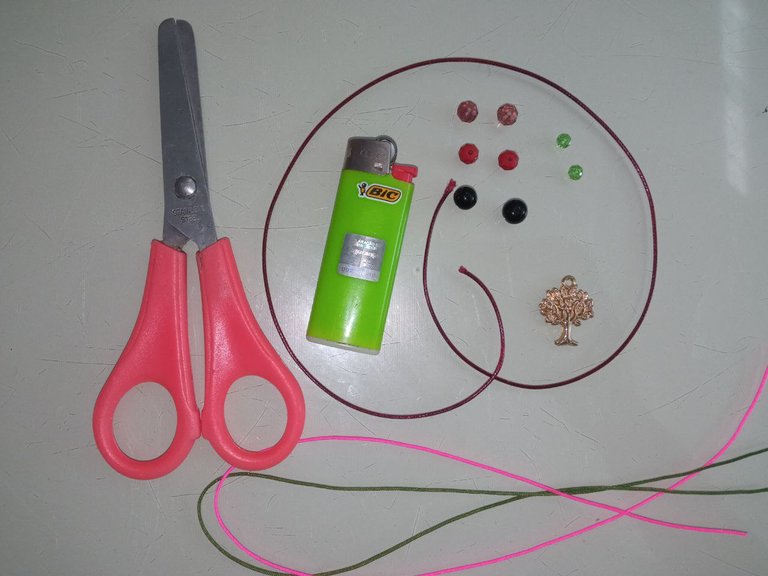 Lo principal agarrar el hilo piel de serpiente, hacer un nudo en la punta, colocar la piedrita, yo elegi de color negro, le das un espacio como de 10 a 13 centimetros, junto con los hilos chinos haces otro nudo y vas enrollando los dos hilos chinos al rededor del hilo de piel de serpiente unos 5 centimetros, vuelves hacer un nudo, agarras los dos hilos chinos quemas con el yesquero las punta y alargas para luego hacer un corte con la tijera, debes hacerlo de este modo por que de lo contrario no entrara el cristal murano… colocas los cristales números 6 por los dos hilos y el murano pequeño en uno solo, luego cierras con un nudo y colocas el dige, cierras con un nudo y sigues el proceso anterior. por último debes medir para ver si los lados están iguales, y con un pedazo de hilo chino cierras la pulsera con un nudo macramé, no olvides quemar las puntas para sellar.
---
---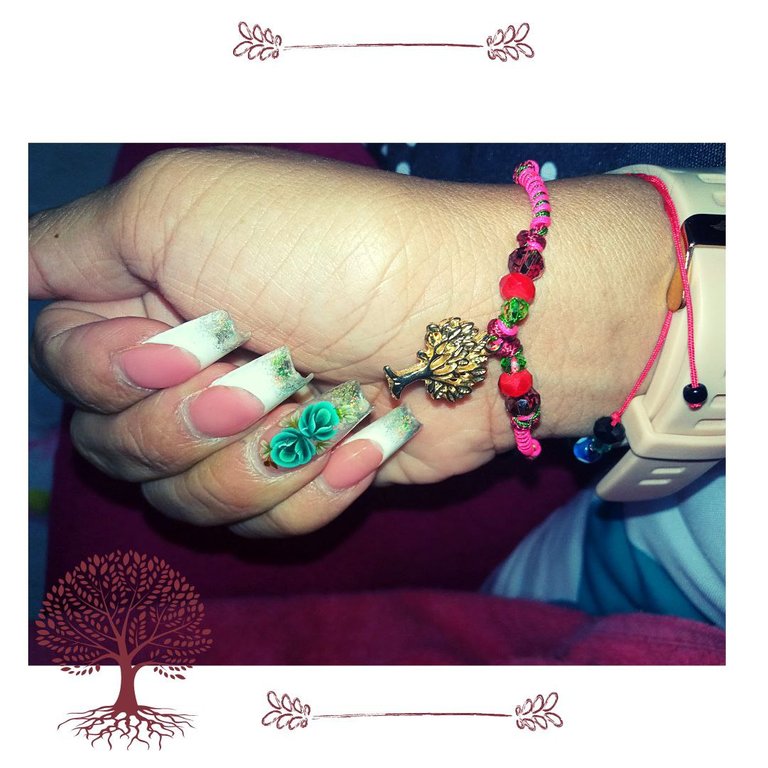 Puedes utilizar esta técnica para hacer tus pulseras más coloridas y hacer un lindo presente a tus amigas, las mujeres de tu familia.
Para la cultura china o las personas que les gusta el feng shui el árbol representa a la familia o le llaman el árbol de la vida y es super buena vibra regalar o recibirlo.
---
---

Fotografias 100% de mi propiedad tomadas con Xiaomi 9
Fotografía editadas con Canva
Traductor Deepl
---
---

---
---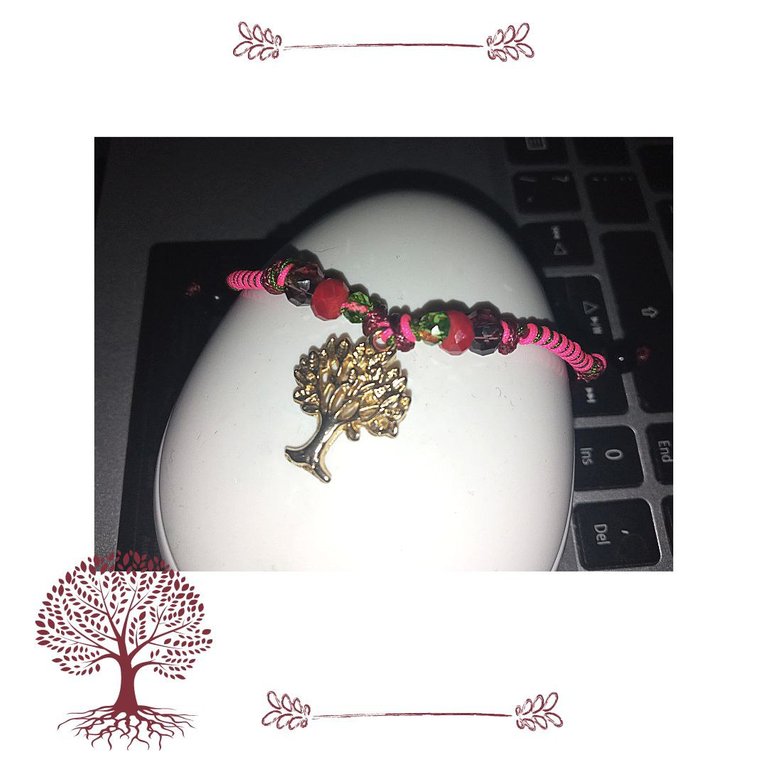 Greetings and a big hug for the whole community of #hive the best positive energies.
Today I want to try to make a tutorial on how to make a handmade bracelet, colorful, and with few materials, for that we have to have the mood up! and a lot of desire to want to do something new, beautiful, productive and creative.
For me crafting is super therapeutic because when I do it I feel relaxed, encouraged and if I start making one I end up making more than ten, depending also on what I have to do that day. usually I lean towards feng shui jewelry, but in this case I chose a dige that represents the family tree or the tree of life.
For this you will need:
Thread called snakeskin of about 400 cm, my color is vinotint. two Chinese threads of different colors 300c, I chose bright olive green and fuchsia, Murano glass of the color you prefer, I used transparent grape color, red passion the two number 6, and two number 4 green color, a dige of Tree of life and two stones that started and end the bracelet, do not forget the scissors and tinder to make the finishing touches.
---
---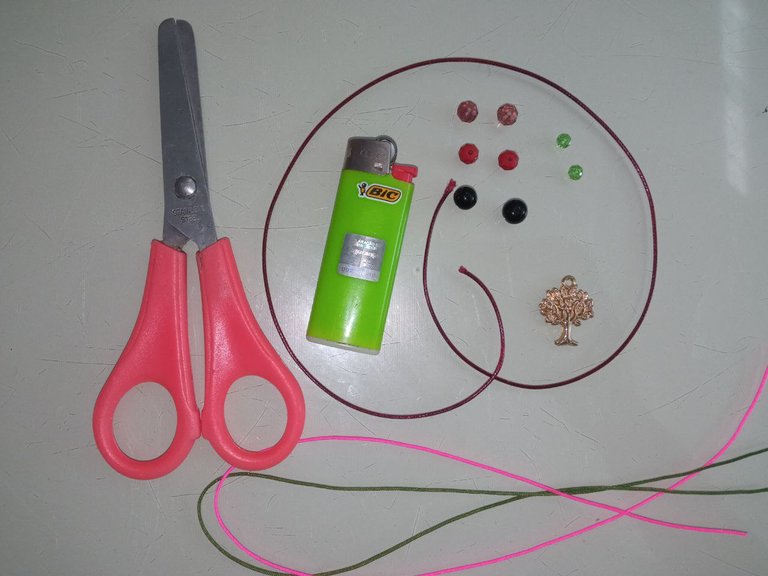 ---
---
The main thing is to take the snakeskin thread, make a knot at the tip, place the pebble, I chose black, give it a space of about 10 to 13 centimeters, together with the Chinese threads make another knot and go winding the two Chinese threads around the snakeskin thread about 5 centimeters, you return to make a knot, grab the two Chinese threads, burn the tips with the tinder and lengthen them and then make a cut with the scissors, you must do it this way because otherwise the murano glass will not enter... place the number 6 crystals by the two threads and the small murano in one, then close with a knot and place the dige, close with a knot and follow the previous process. Finally you must measure to see if the sides are equal, and with a piece of Chinese thread you close the bracelet with a macrame knot,
---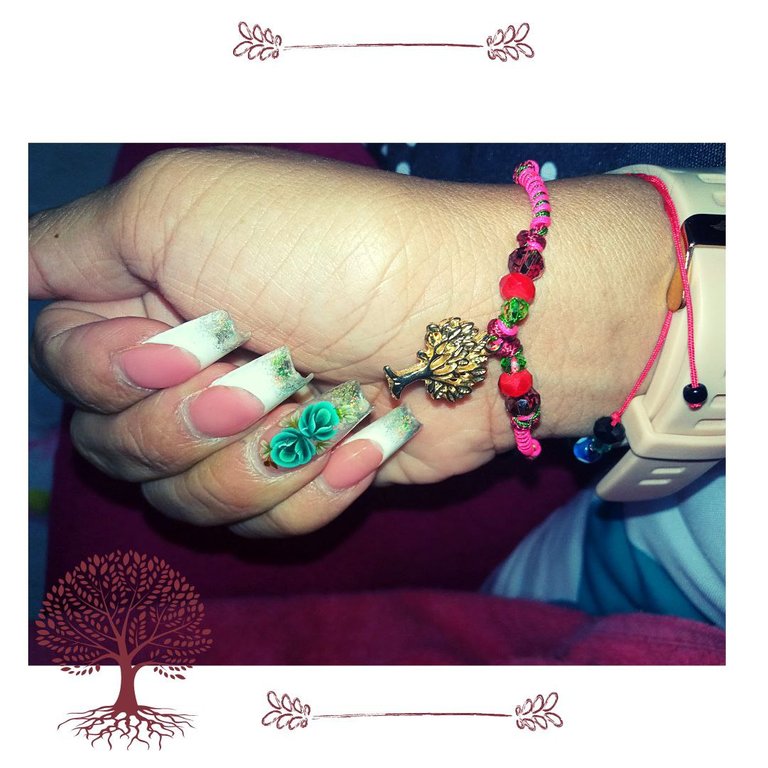 ---
---
You can use this technique to make your bracelets more colorful and make a nice present to your friends, the women in your family.
For the Chinese culture or people who like feng shui the tree represents the family or they call it the tree of life and it is super good vibes to give or receive it.
---
---

Pictures 100% of my property taken with Xiaomi 9
Photo edited with Canva
Deepl Translator
---

---