Hello cloud lovers! ☁️ 😎
I don't check in very often in this community, my last post here was 4 months ago. Not because I didn't want to, but I just didn't take enough photos of the clouds to be happy and to publish them.
This is my first post for the Love The Clouds Contest! It's #159 in a row.
I love the clouds, they give me a kind of freedom of movement with their changing structure. Especially when it's blowing and sunny and a couple of times the situation in the sky changes completely.
But tell me, who, apart from professional photographers who do it on purpose, can afford to spend an hour shooting clouds? I, unfortunately, can't :(
Well, anyway, I have some photos that I find interesting and maybe you will too.
I'll start with this one, taken through the car window on the way home from work. Red traffic lights. Route: Postojna - Pivka motorway, Slovenia, EU.
Usually, when I see something like this, I can expect rain.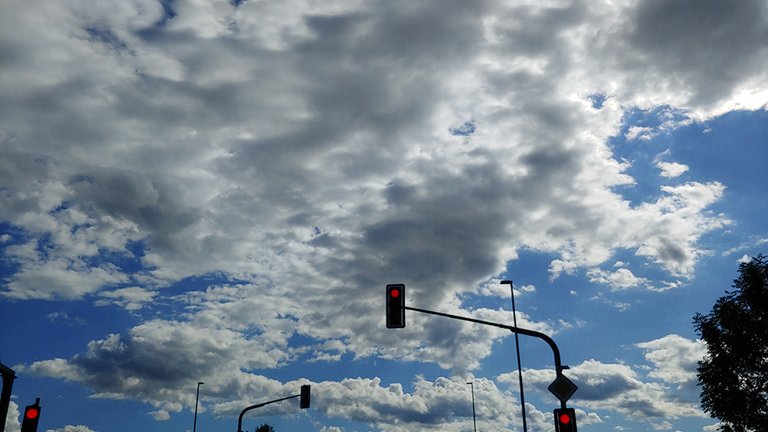 ☁️ 📷 😎 📷 ☁️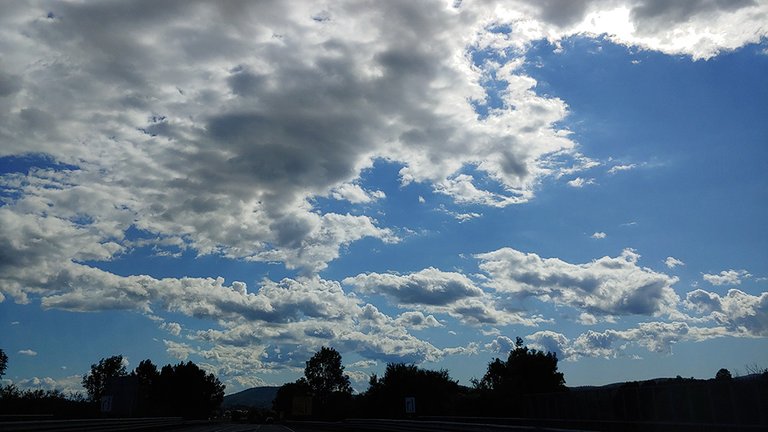 A few minutes and a few kilometers further on, I assume, because of the wind, the situation in the sky changed.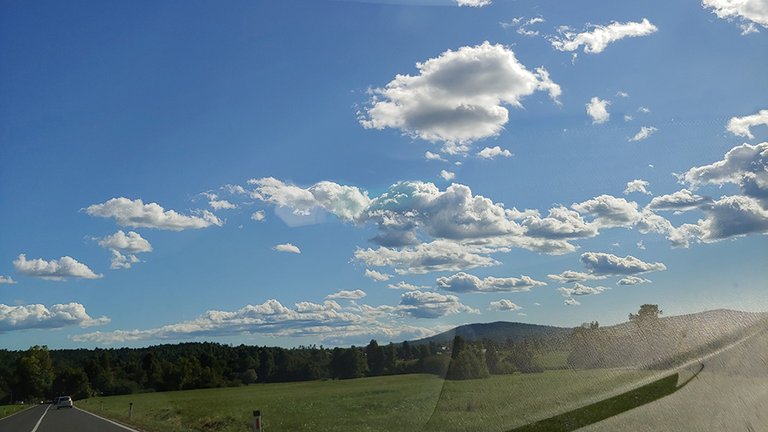 A large, dark cloud broke into smaller white pieces. If you had tried harder, you would have seen spaceships of different shapes. An alien landing? Well, whatever, just don't let it rain :)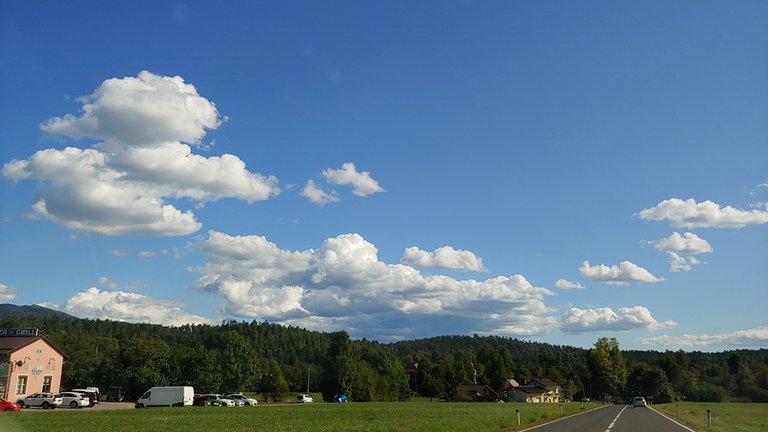 ☁️ 📷 😎 📷 ☁️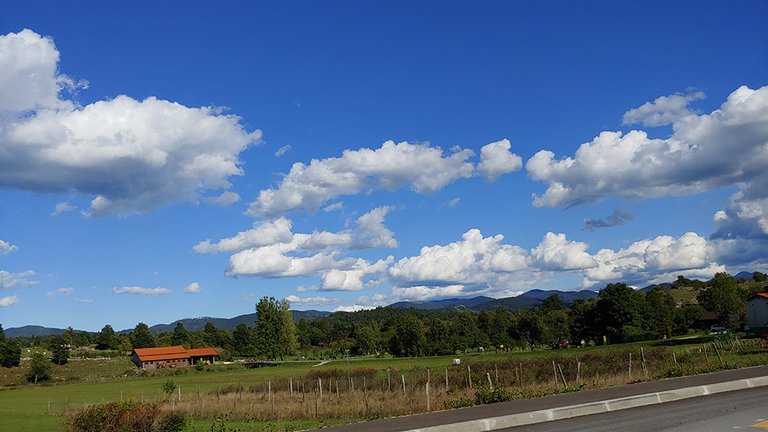 ☁️ 📷 😎 📷 ☁️
And next photo is something completely different.
It is a view, in fact, I could say it's a panorama, from one of the hills of Rome towards the Vatican.
It was still quite cloudy, not windy at all, and after about two hours it was really raining.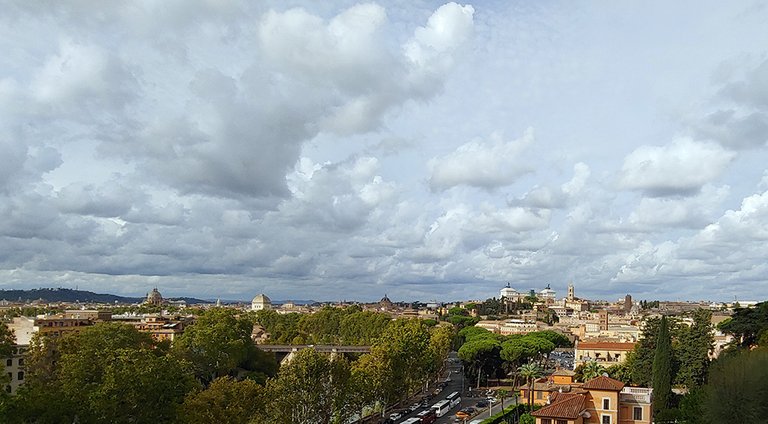 ☁️ 📷 😎 📷 ☁️
I'm back in Slovenia :)
Regional road Pivka - Ilirska Bistrica, afternoon, cloudy, rain in the distance, not here yet.
☁️ 📷 😎 📷 ☁️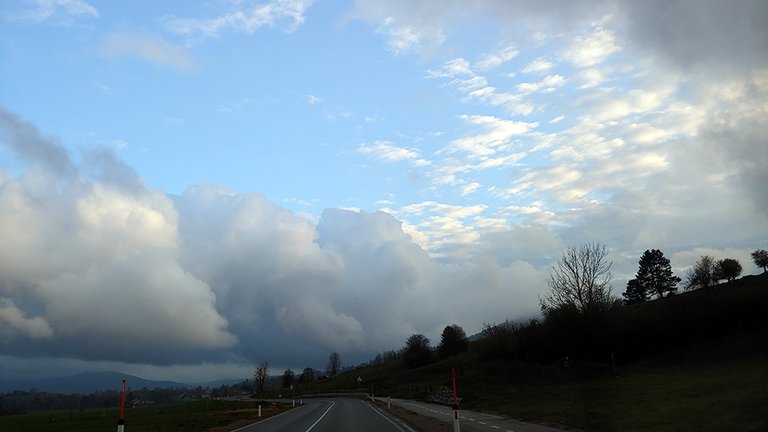 ☁️ 📷 😎 📷 ☁️
And finally, one more evening photo. It's five o'clock in the afternoon and I'm driving home from work.
The part of the day when it starts to get dark and the sun sets behind the clouds.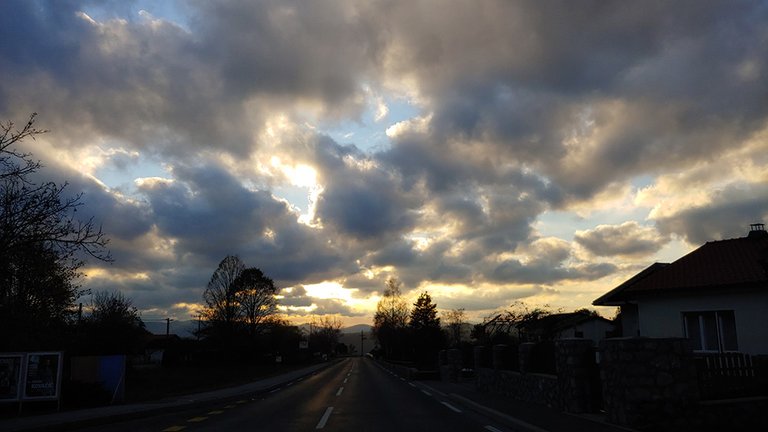 Thank you for your attention.
☁️ 📷 😎 📷 ☁️
Stay Healthy!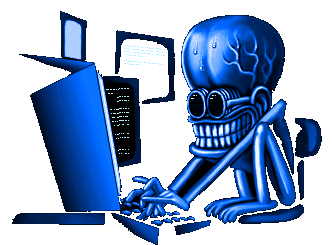 NFT Showroom Gallery
My 3Speak Channel
Photo Manipulation
Beer Tasting
Foodies

Ready for Web3