Hello friends and Love The Clouds community,
I woke up early today and felt right away how good it is to be up early in the morning. See what a beautiful shade of pink and purple awaits me. So refreshing and so hopeful that is what I felt when this sky scene greeted me as I look up in the sky. The sun is just about to rise and start a new day. I love the richness of the violet sky and the nice fine weather.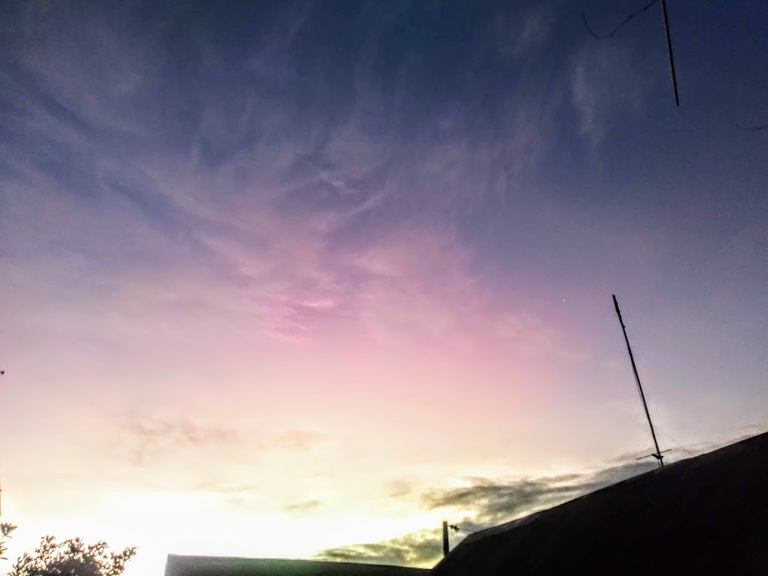 The thin white clouds look like a thin veil that slowly disintegrates in the atmosphere. So mysterious and I get a weird feeling when I see clouds moving above me I do not know but always gives me that weird feeling.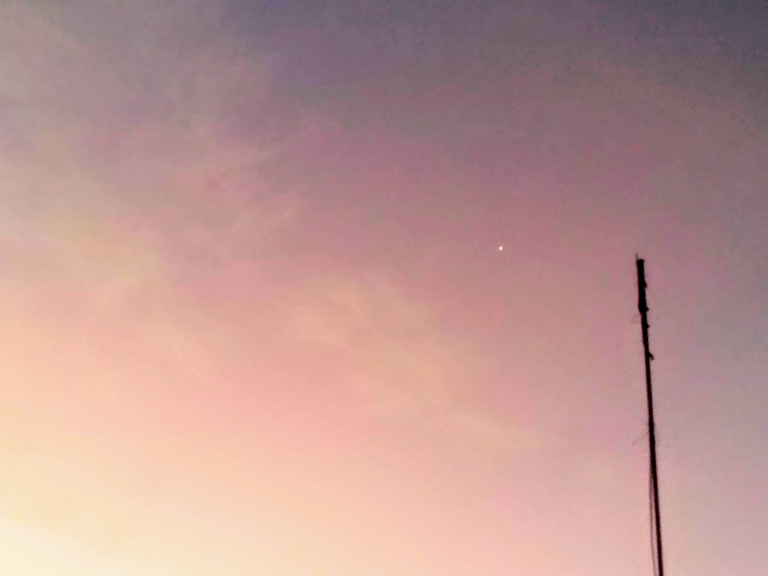 Here I took a closer look at the pink sky to focus on this morning star. I wish that I could show a better picture but my phone is not capable of doing so. Hope you like my cloud photos. Enjoy :)
If you want to participate in this contest kindly see this post below by our contest host,@tobetada
https://peakd.com/hive-131609/@tobetada/welcome-to-the-love-the-clouds-contest-139
See you in the next post. Thank you for your usual support and for dropping by.