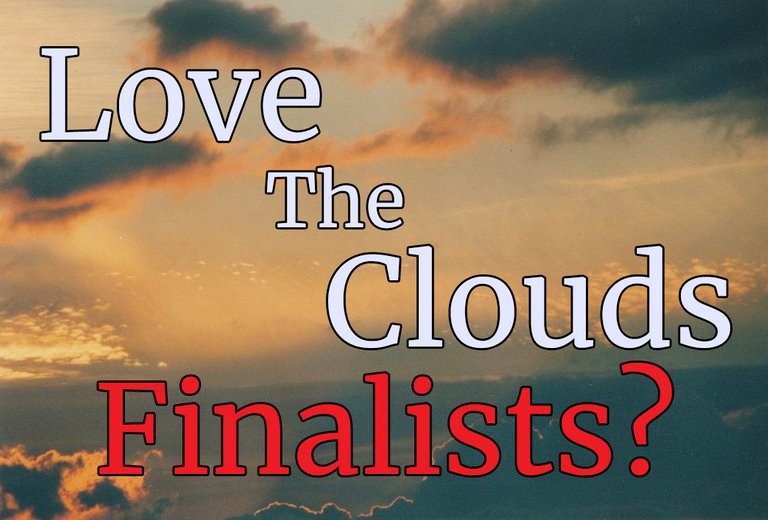 ⛅🌦🌧🌦🌧🌨☁🌩🌦⛅🌧☁🌤🌥🌪🌧🌨🌩⛅🌦☁🌤🌥🌤⛅🌤⛅🌦⛅
Hello Hivers!
Thank you so much for the fantastic entries to the #LoveTheClouds contest! Now it's your turn to pick the finalists...

How do I vote for my favorite finalists?
From the beginning of this post, there is only a 48 hour time window for choosing the finalists (so the next contest can start sooner)
Every community member (again, not just participants in the contest) has 3 votes
You can vote for yourself (if you made an entry)
You may not vote on an entry twice
Post your picks in the comment section of this post

You may post the user name (with or without @). For example:
=> These are all valid ways to write your finalists. Essentially, just make it clear for whom you vote :)

How large is the prize pool?
The prize pool is 10.32 Hive and every finalist will get 3.44 Hive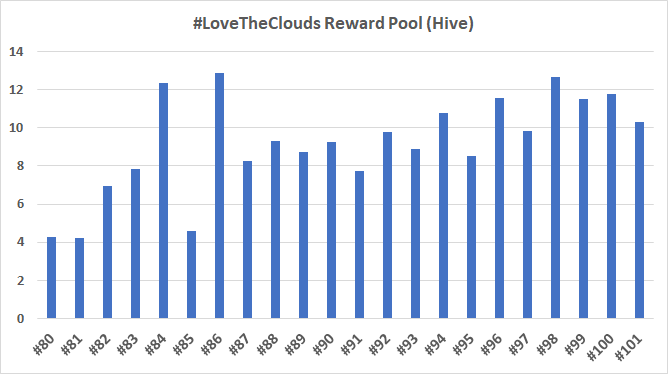 And thanks so much for supporting this contest and showing your love for clouds! 😊🙏⛅

⛅🌦🌧🌦🌧🌨☁🌩🌦⛅🌧☁🌤🌥🌪🌧🌨🌩⛅🌦☁🌤🌥🌤⛅🌤⛅🌦⛅

⛅🌦🌧🌦🌧🌨☁🌩🌦⛅🌧☁🌤🌥🌪🌧🌨🌩⛅🌦☁🌤🌥🌤⛅🌤⛅🌦⛅