Dear readers, since the birth of hive we have always felt comfortable with the support and guidance we have had to improve our publications, our beginnings were as a blogger, but today we have seen that the blockchain is completely diversified, since, we find different applications among which are the NFT games projects, these games from our points of view present an excellent economy and have always maintained their stability despite the highs and lows that the market has presented; on the other hand, as a blogger of the platform we have created a great sense of relevance and therefore, we believe that we should invest in these projects to continue providing liquidity to this great blockchain that has given us great satisfaction.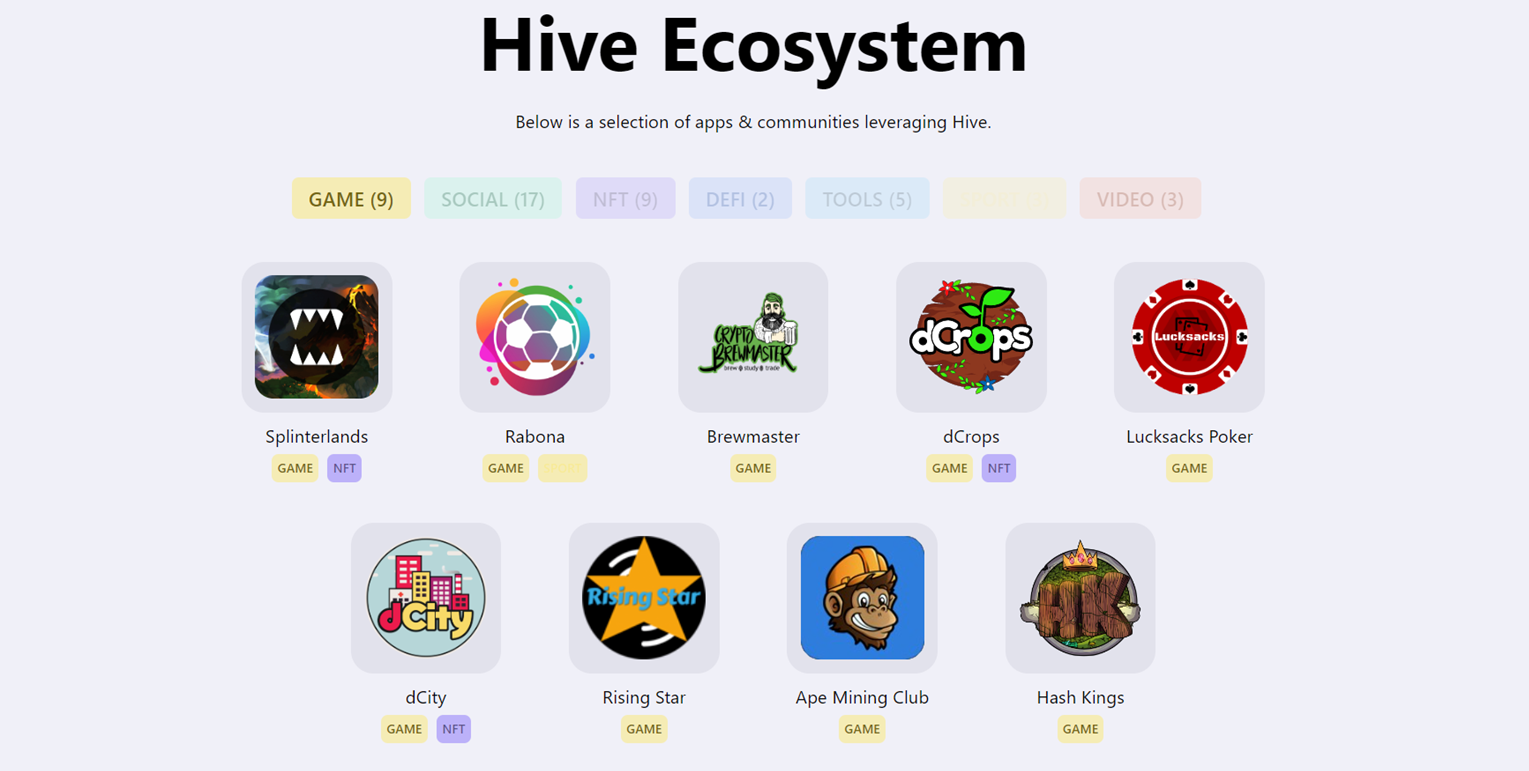 Image property of HIVE obtained from its website.
Concerning this, the first NFT game in which we invested was splinterlands where we have been playing for a year, although we could have joined since its beginnings, but it is never too late to start, as for the game we consider that it is very fun, it reminds us of when we were children collecting cards, but of course some cards of this exciting game have some skills which allows us to generate some strategies to achieve victory.
Spliterlands home page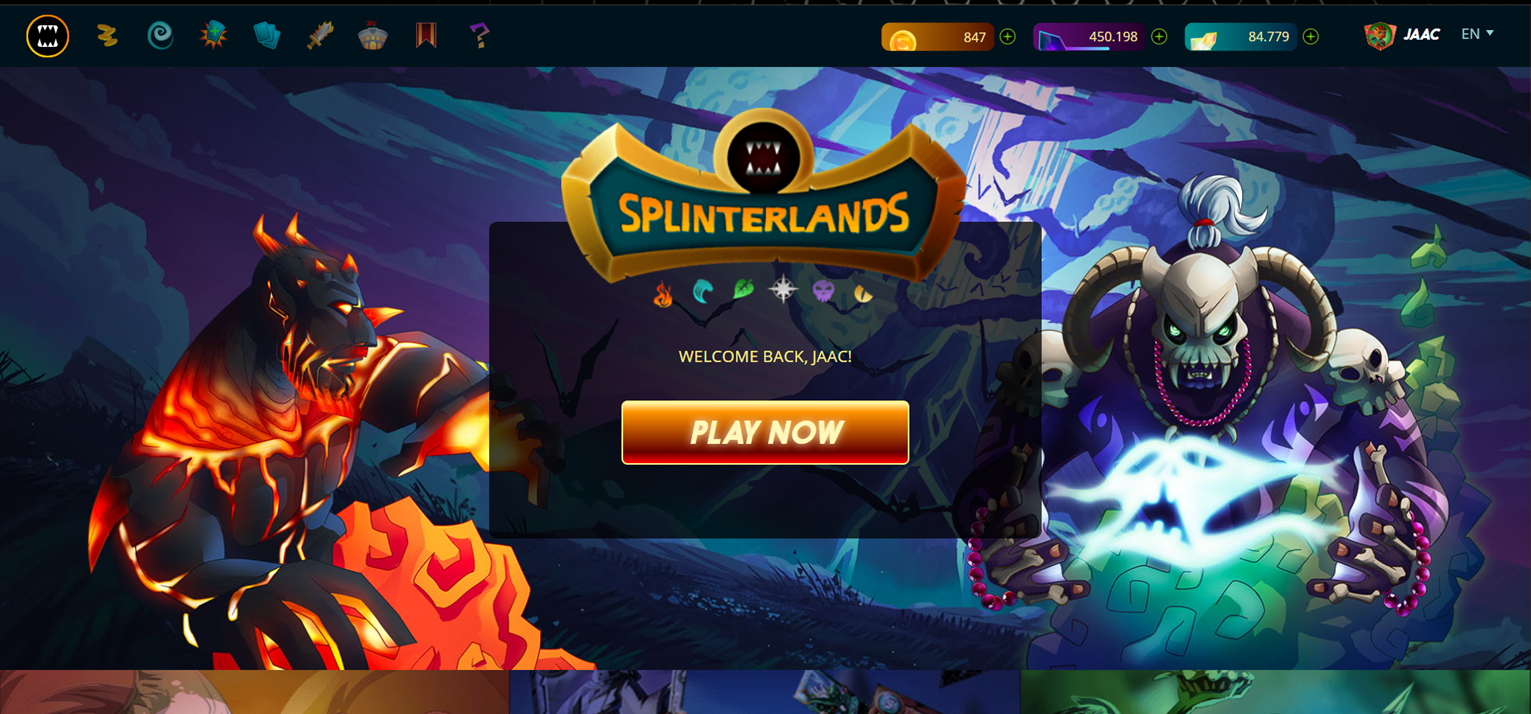 Splinterland's proprietary image captured on their website
We are satisfied with the investment we made in splinterlands because we have acquired a large amount of cards that have an acceptable value and in addition to that we started very early in the airdrop of the game and we have accumulated an adequate amount of the SPS governance currency in which we are very confident in the future because of the great demand that the game has and we are sure that it will have a greater growth that will favor all of us who are in that ecosystem.
But we do not only have combat games in the hive blockchain, it also has games that simulate agricultural work, as is the case of D'crops, which simulates planting in different seasons (spring, autumn, summer and winter), for each season there is a specific crop that adapts to that climatic condition. To begin, you must acquire a land or several lands depending on the financial capacity you have to invest, there are common, epic and legendary lands, the differences being that the higher the level, the larger the space to sow.
dCrops game home page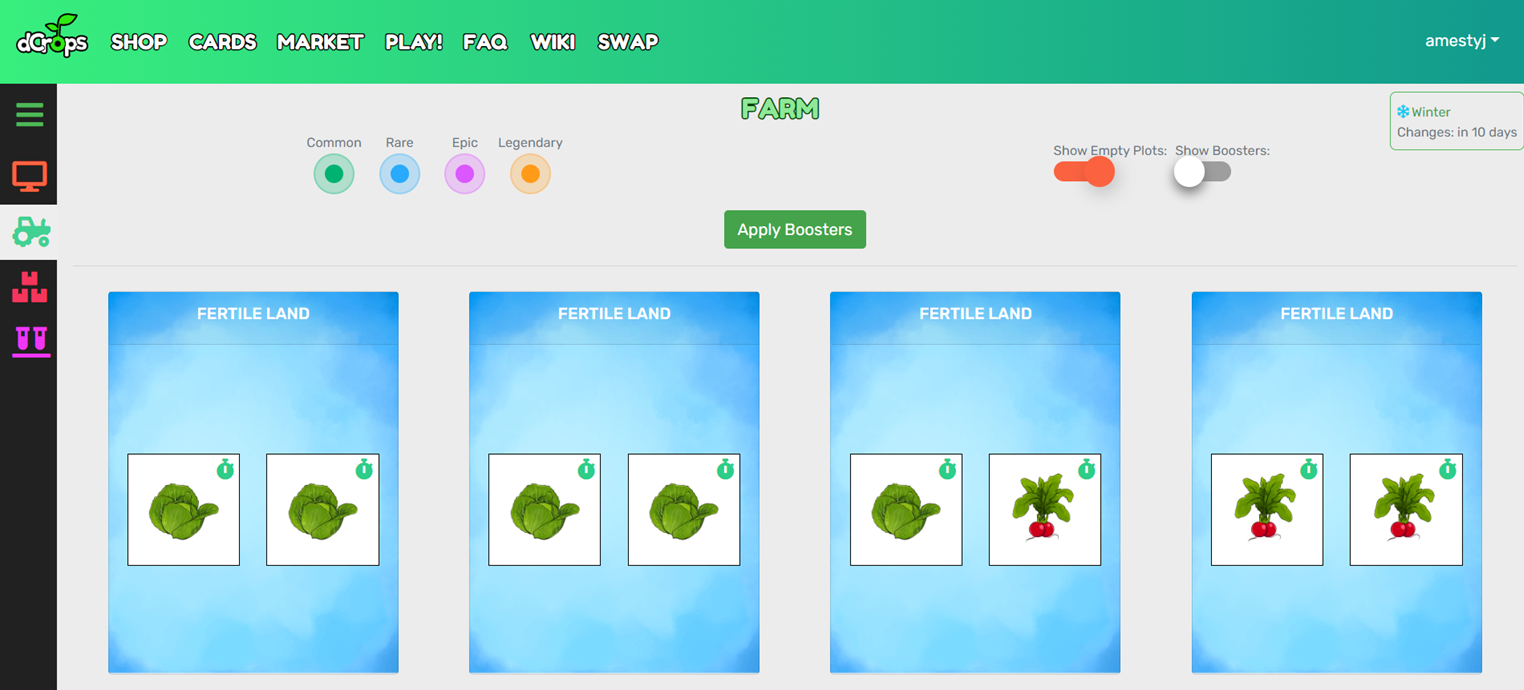 Image property of dCrops obtained from their website.
In dCrops as for the crops are also cards that represent for example vegetables such as carrots, potatoes and others and also has levels such as epic, legendary and common depending on the levels you have will have greater benefits. Each season has a duration of 15 days and each crop card also has a time for harvesting. In this game we also invested, it was not for less since we are lovers of agriculture, the game has a responsible team and in which we have also had our small profits, which do not compare with the crazy income that other games delivered, but for us the most important thing is that it is sustainable.
But it does not end there, because for some time we were looking forward to a game called Hanskings, but we did not enter because it seemed very complicated work and sincerely did not understand the mechanics, a few days ago thanks to a youtuber named Rob Kingdom we managed to understand its mechanics and we caught the game, first because it has marijuana planting work a very controversial crop and secondly by the economy that presents which looks very sustainable, I like it because it encourages you to think about what to invest in the game and what economic activity you will have within it, for example you can sell seeds, sell water and of course to be an integral farmer and manage all these activities in a balanced way.
Home page of the hashkings game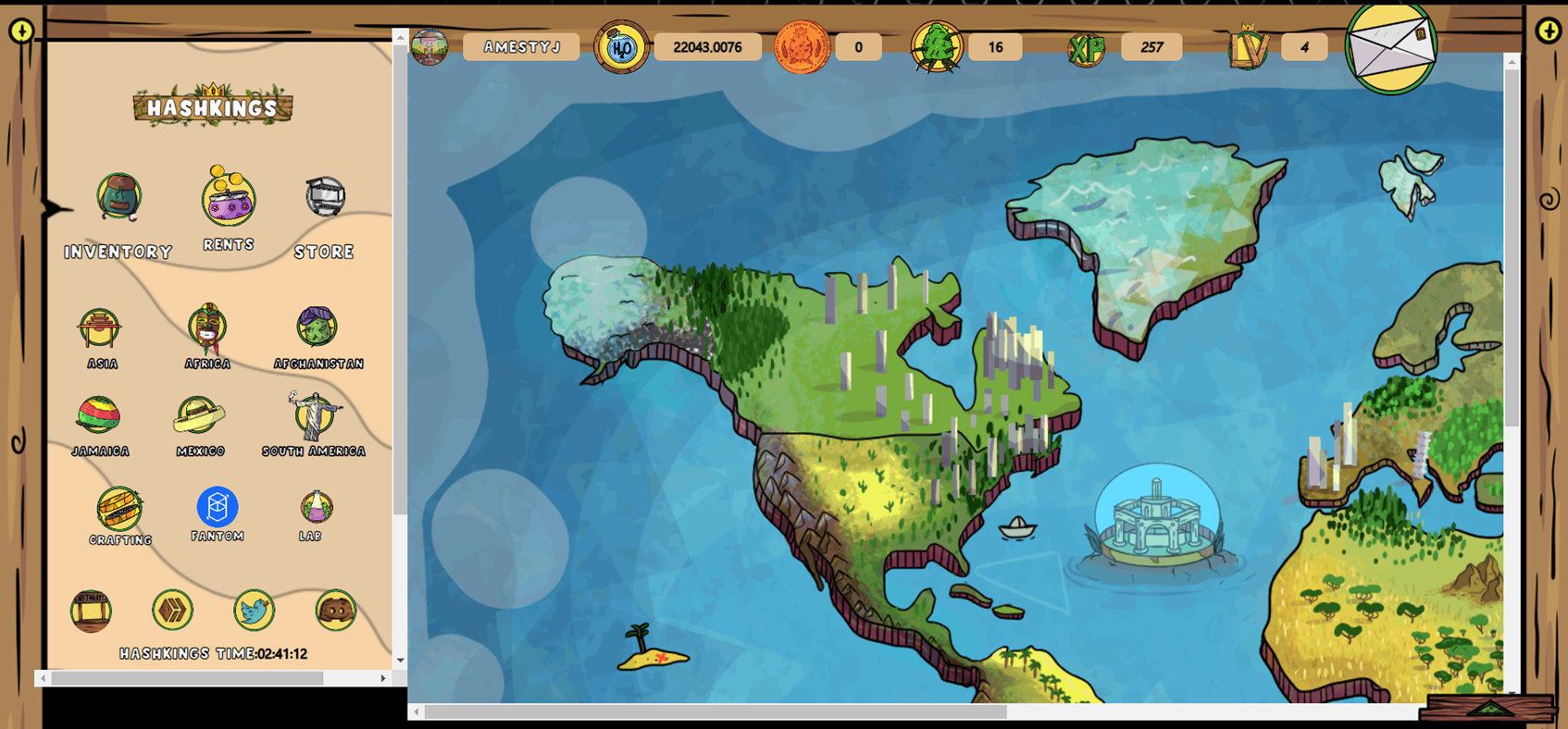 Proprietary image of hashkings game taken from website
We have already joined Hanskings and we have high expectations and we think that it still has a lot to grow and we already belong to this great project within hive. Finally we consider without sounding like an investment advice that all these games have great potential and we as a blogger can invest in these projects, because we already have all the tools that hive gives us, coupled with the investment will be easier because we produce hive with our articles and part of the reward can be directed to invest in other economic areas of the blockchain to continue advancing in strengthening the entire ecosystem.
P.S.: farming games do not consume much of your time to be able to perform the activities, we mention it because time is something very valuable and I am sure it could be the limiting factor for some people.
Thank you for staying with us until the end

From agrotecnia we reiterate our gratitude to our followers and all the communities that value our agricultural content, this commits us to continue sharing quality information with the whole hive.