Hello, Pilots!
We have seen lots of growth in the EXODE Discord server over the past few days, I've personally seen around 20 new players join up! I love to see it. With all of the good news, some Elite Pilots donated even more Starter Packs for a second free drawing for those who weren't lucky in the first round. Great community initiative right there! If I had to guess, I would assume most of the new players are anxiously awaiting the WAX sale of the remaining Alpha Booster Packs. While I don't personally use WAX all that much, I am excited to see what happens during the sale! To the Melon!
This week you have a chance of winning:
1x Syndicate Squad Leader
She can fit very well in combat-based Syndicate builds, and is a good compliment to Ayumi and/or Battle Trained Socialite.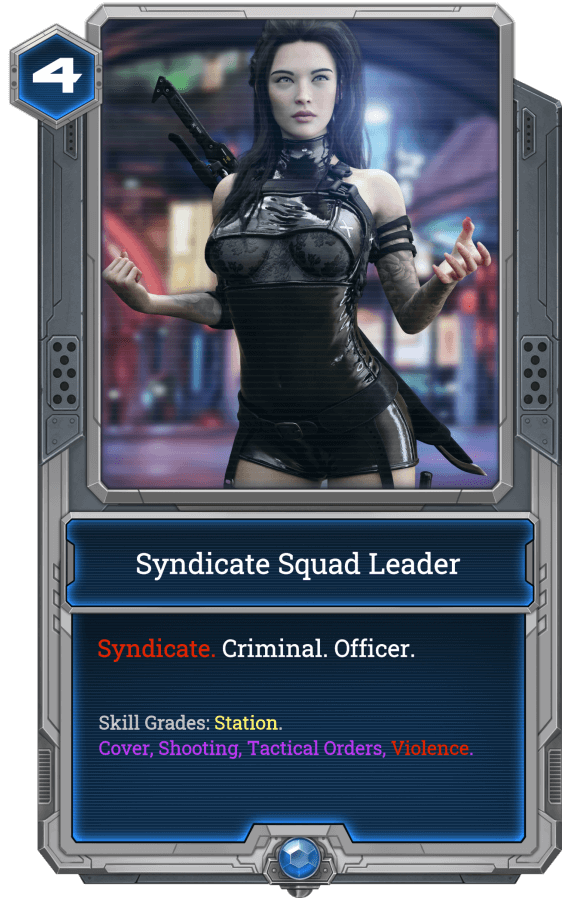 And 1x Syndicate Hacker
He is the best fuel loader in the game at the moment. An Elite version of this card can load fuel in 19 seconds.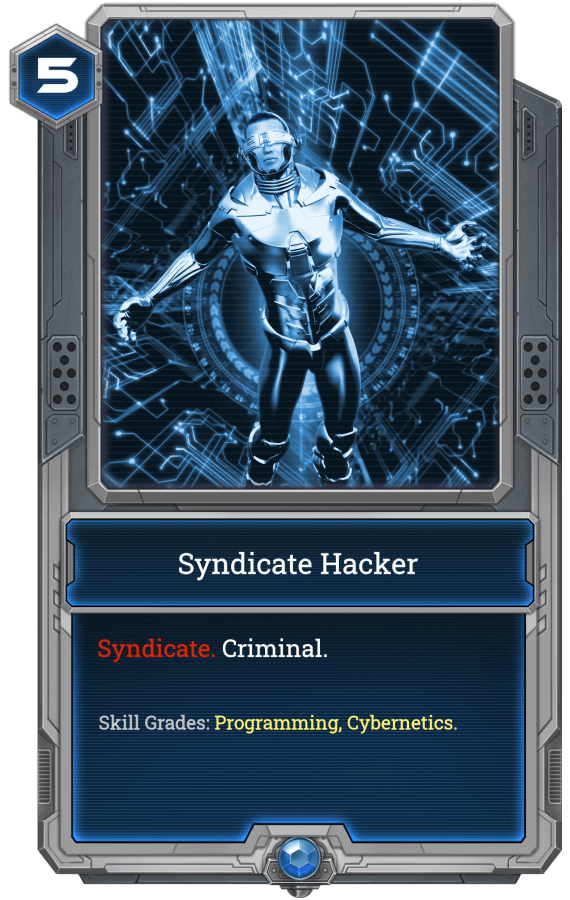 And 1x Syndicate Trooper
Syndicate Troopers can round out a Rebel/Syndicate build since they have the Stealthy trait.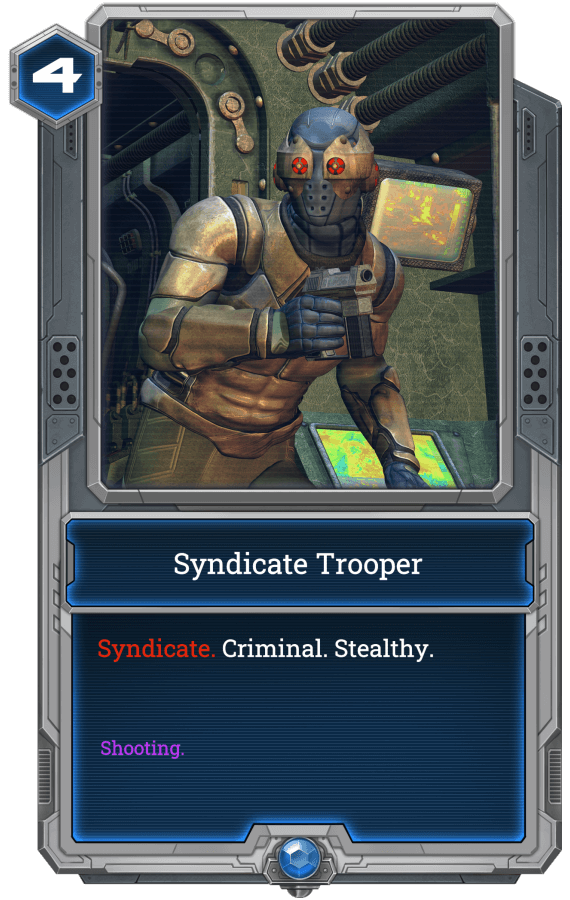 And 1x Programmed Transactor
@elindos has given quite detailed information on this card in the EXODE Discord server, so if you want to read more about it click this link.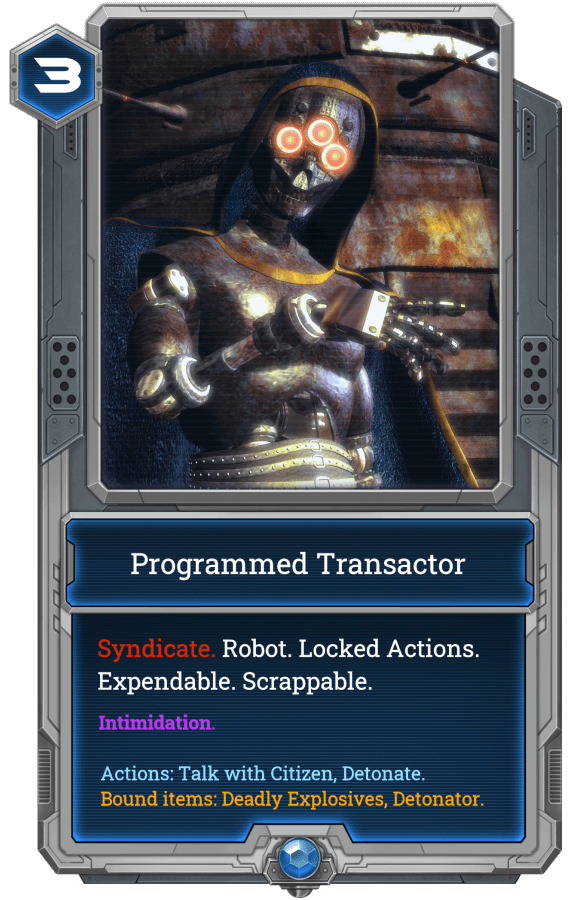 And 1x Syndicate Chip
This chip allows any build to use Syndicate cards, which makes it almost required to run any Syndicate-related build, or even if you just want to round out your build with the versatile Syndicate cards.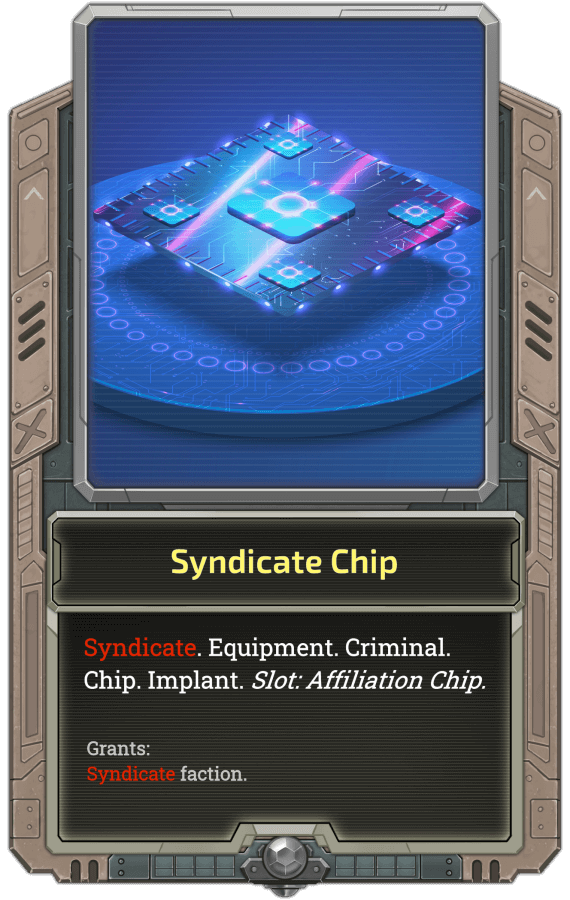 These cards are worth a minimum total value of $3.76 at time of writing.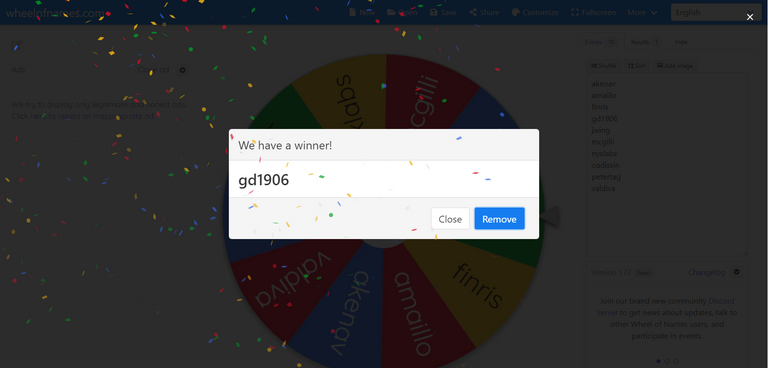 In last week's giveaway, we had 10 entrants. Congratulations @gd1906! You have been sent your prizes.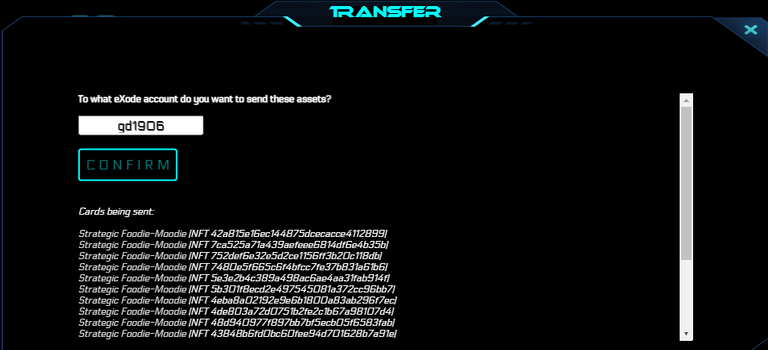 How to enter:
Upvote this post
Reblog this post
Comment what you would like the WAX sale to include and/or look like
The winner will be chosen by random on Monday, October 11th.
EXODE is a real-time strategy space colonization game here on the Hive Blockchain. If you still have not bought your starter pack and signed up, use this Referral Code(c956af8) and you'll also receive 2 free Alpha Booster Packs with 5 NFT cards each and a free Epic Alpha Character. For more information and links, check out the developer's page, @elindos.