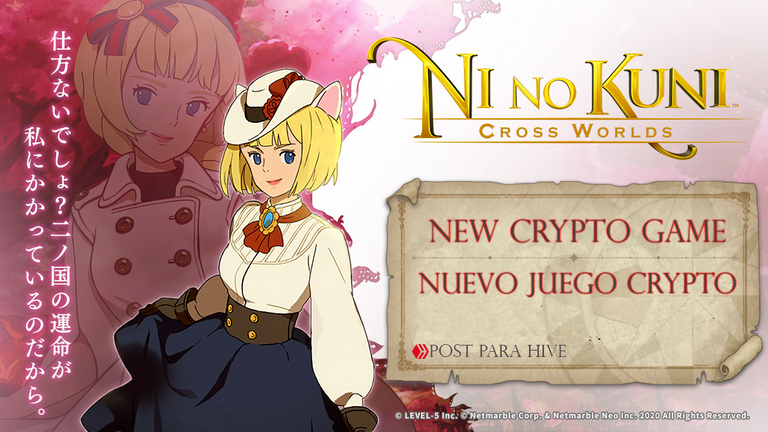 Source of Image But edited by me.
I've been losing the habit of writing, MMOs are very absorbing, especially if you stay at the top. Researching complex games takes a lot of time and then writing down that knowledge is difficult and I apologize for the long absence. That said, I come to tell you about this new game that now consumes my days.


separator edited by me
Ni No Kuni is a beautiful competitive MMO rewarded in cryptocurrencies. One of its peculiarities is that behind this project there are big companies with trajectory not only in gaming but also Namco Bandai, Level-5, and a giant of cult cinema in Japan as is the case of Studio Ghibli (My neighbor totoro, Spirited Away) The entry of these giants is reason enough to have this game on the radar.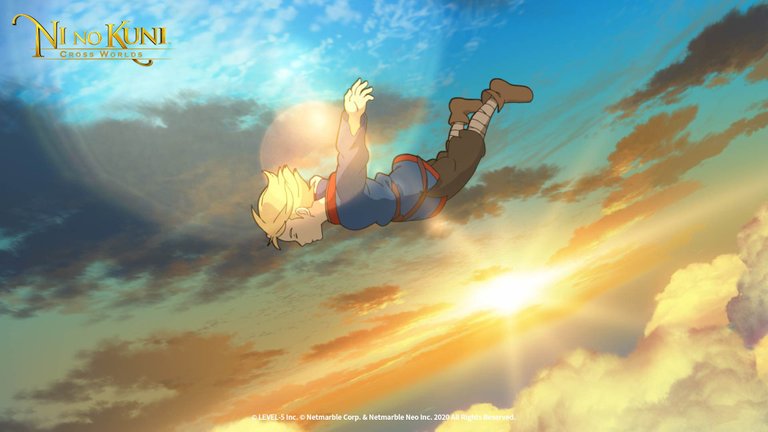 As expected with any Studio Ghibli intervention, the game is a masterpiece and is full of accessories to customize your avatar in a unique way. All skins, accessories and mounts can be custom made and a large majority can be purchased for free in-game.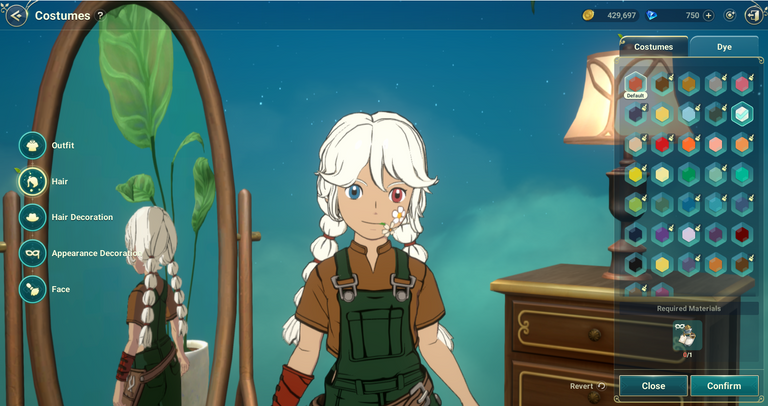 Screen from my game
To box this game into a single category would be unfair, it is an MMO but it is so much more. From growing your main character, managing your farm, improving your equipment, your kingdom, advancing in the story mode, growing your pets, improving and acquiring skills among other things.
You can train your strongest pets and make them compete in the arena designed for that purpose. Once you start getting into the 10% and earning Asterite on a weekly basis, the games get quite competitive and entertaining. The mechanics of this arena is a cross between axie infinity and splinterlands, you choose a formation, but it fights automatically against the enemy.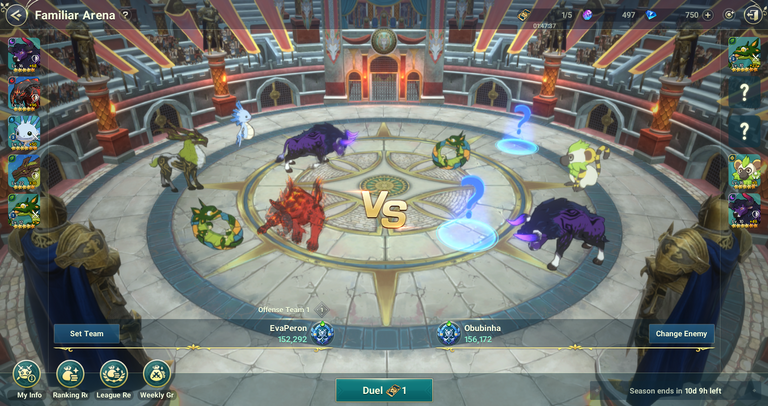 Screen from my own game
Its origins date back to 2010 on the Nintendo DS, going through different stories, platforms and characters. Today the game runs on a non-tokenized server in Asia, so the game is already polished and running with some modifications in terms of the distribution of Diamonds and Territe.


Source of Image But edited by me.

Some images of the game.
All screenshots of my account, no copyright.