Happy new week dear Splinterlands and Hive friends.
I've had a hard time time battling with the GRUND character over the past few days until I got a successful win. I'll in this post share with you the ordeals of my battle with this special Earth monster. For me, I've known the earth monster to be mostly magic monsters. This is because one of the playable Earth summoner enhances the magic attack element and has been my best used over the past months.
Asides Venari Knifer, I've not really been a big fan of melee attack monsters battling with the Earth summoners. Having to figure that out with GRUND was a hard thing but alas, I won.
---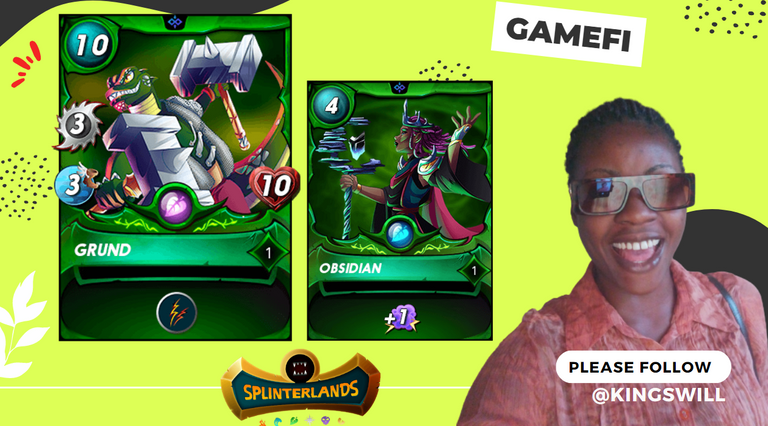 ---
GRUND is an earth monster unit with a massive attack strength and with lots of life. Below are the stats of the Card.
---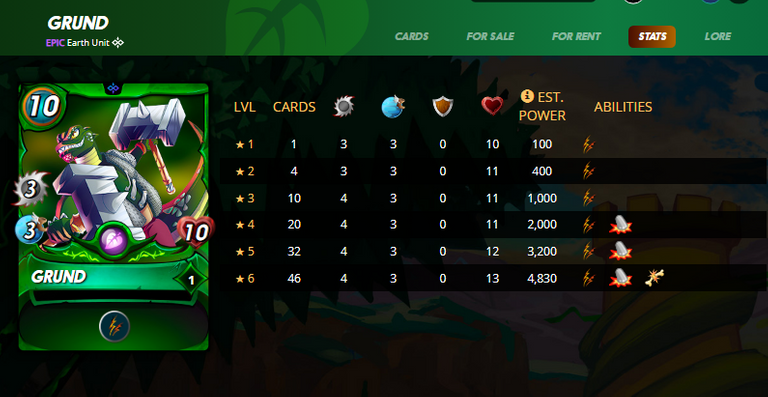 Edition: CHAOS LEGION
Rarity: EPIC
Element: EARTH
Attack: MELEE
Abilities: Double Strike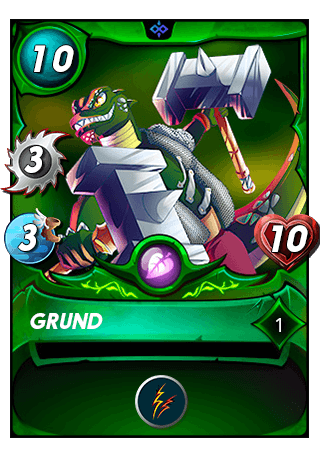 ---
GRUND is rated 10 manna, 10 health, 3 melee attack, 3 speed, 0 armor and has the double attack ability. Except for where battle rules specify, GRUND would only attack when on the first line. I lost many battles trying to use GRUND from the second line at any other position other than the first in the battle.
---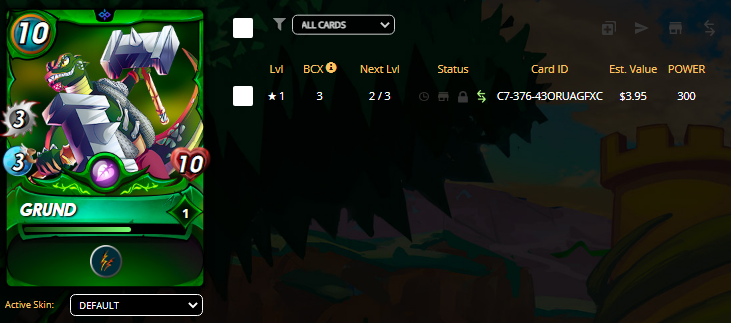 ---
I was lucky to to have rented a level 1 GRUND already combined with 3 cards with BCX of 3 and power of 300. It's is rather cheap to rent and use GRUND though it is not very costly. The performance of the card would determine if I would have to buy the card.
---
The Battle
---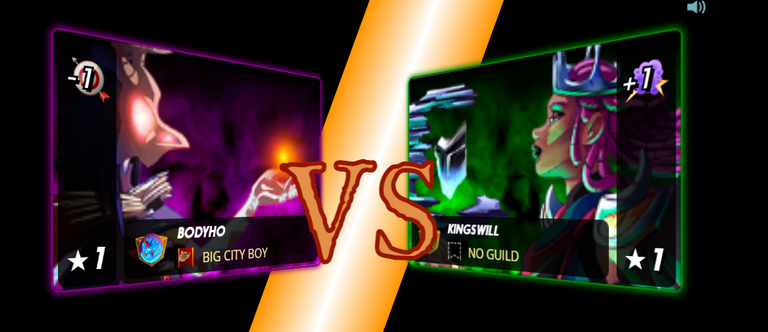 Here is the battle link
Battling with OBSIDIAN as a summoner was a very easy task for me. The line-up for the battle is as follows:
Summoner: Obsidian
First Monster Unit: Grund
Second Monster Unit: Regal Peryton
---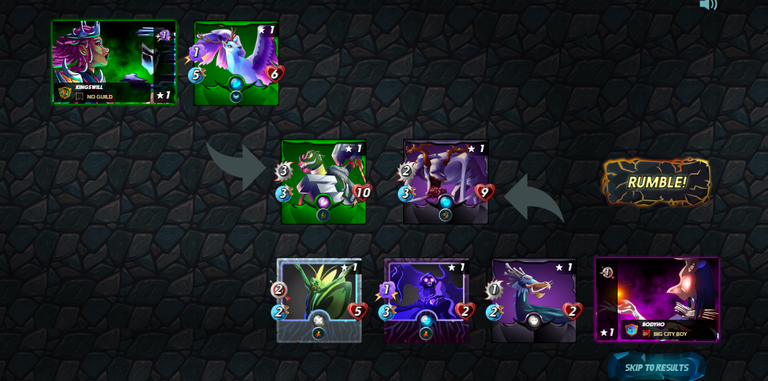 ---
The battle lasted for just rounds. It was a pretty easy win to secure though after many fails in previous attempts. GRUND literally strike down 2 enemy monsters alone. Then combined with Regal to bring down the 2 other enemy monsters.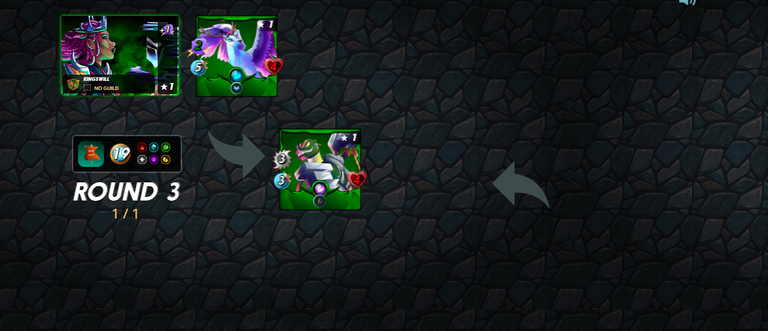 The battle ended with my two monsters still alive with 4 health each. It was a superb win for me with 18 rating points.
---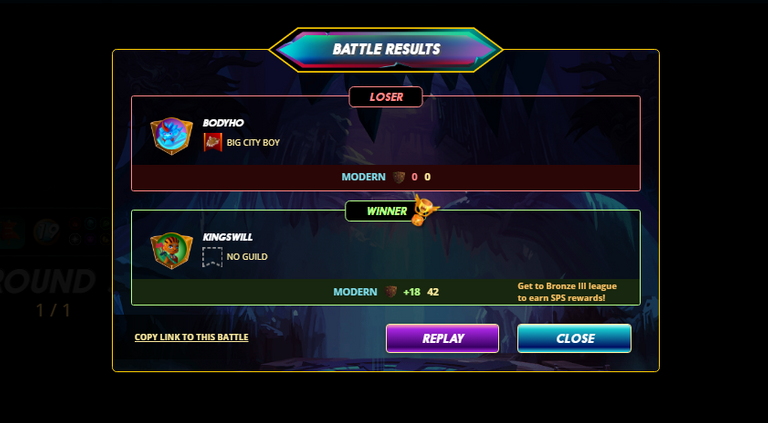 ---
GRUND's double strike ability is a really powerful feature that makes the card strong for battle. However, it does miss to strike some cards.
The combination of GRUND with Regal Peryton was an awesome one and a strategy that looks to me the best since I started battling with GRUND. Regal's flying ability and High speed is a good support system for GRUND.
If I should have to stage another fight with same manna rating, I will still use th duo for the combat. However, I still see the 3 melee attack by GRUND as a week one especially with its high manna rating of 10. I know that higher levels of the card can do much better especially with the trample ability added to the double strike.
It was a great battle in all.
---
---
---
---
Thank you again to all the creators and developers on Hive. Thank you all my teachers here on Hive. Thank you for those who mark my scripts with their upvotes. I am happy to see that I am growing in understanding this environment, but more interesting is that I am paid to to learn on hive.
Thank you all, I love you.
I am @kingswill. Let's meet and greet.
---