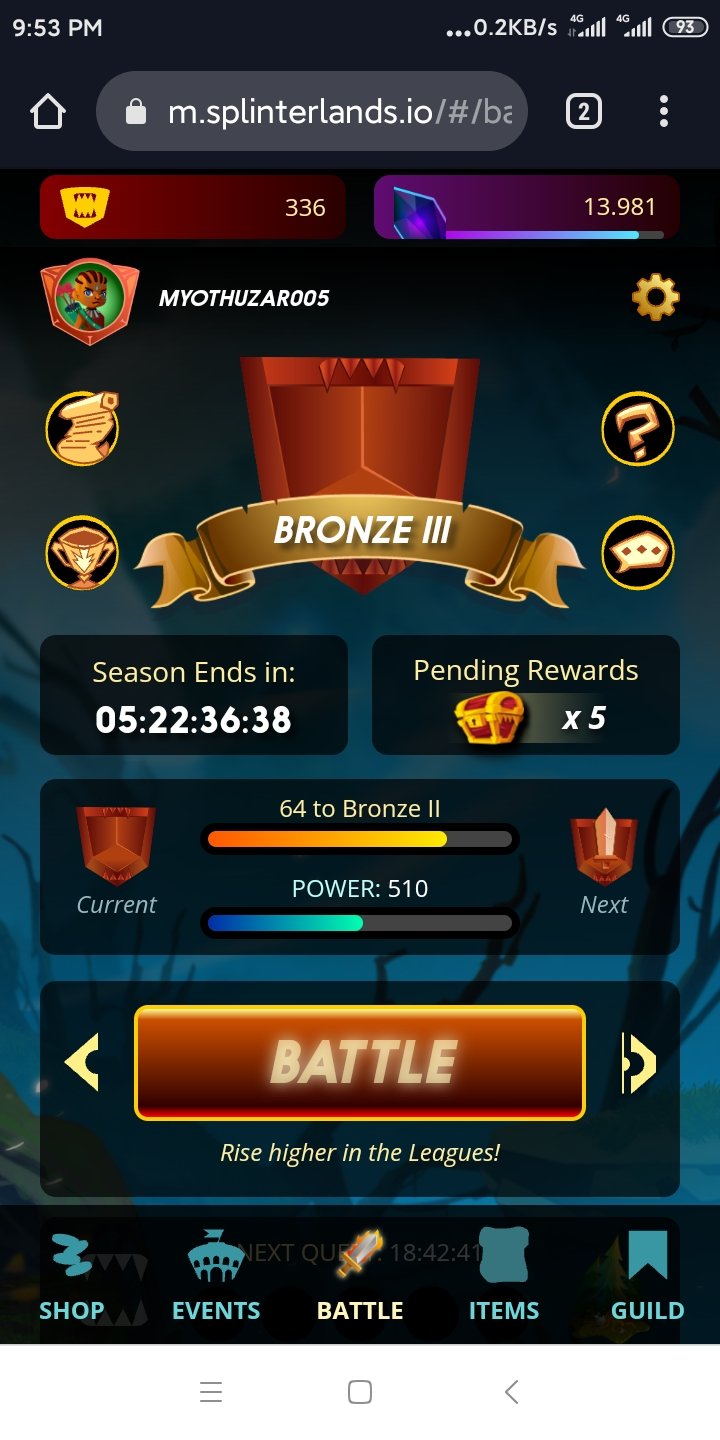 Today, I played daily quest in splinterlands game. The daily quest for today is sneak monster quest.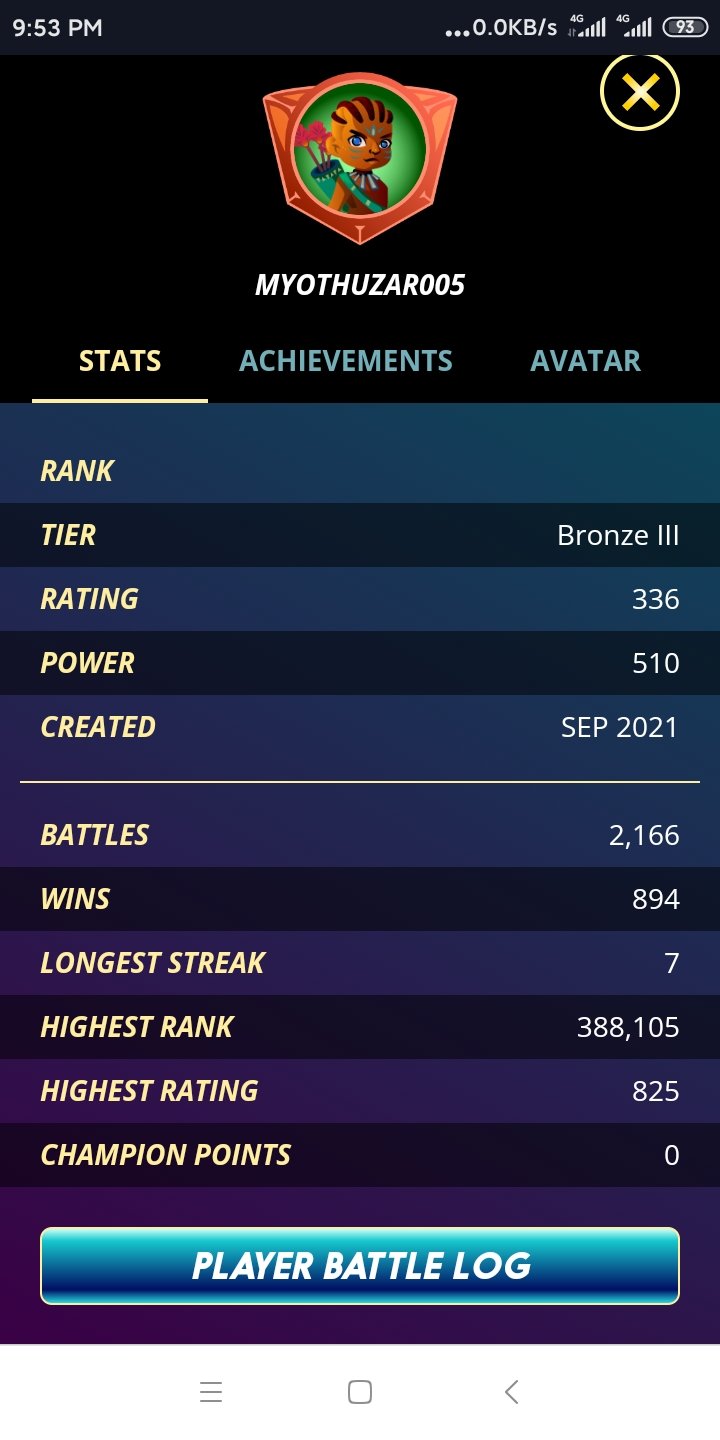 For sneak monster quest, I choose kelya frendul summoner from water splinter. I like this summoner's abilities and I really like playing with it. Last two days, it is easy to play with water splinter. But it is so difficult today and I lost many battles. So, I change to play with fire splinter. Then, I got some wins. I alternately changed to play with these two splinters and finally completed the quest.
Then, I opened the reward. The reward is a legendary potion.
ဒီနေ့မှာတော့ splinterlands ဂိမ်းမှာ daily quest ကစားဖြစ်ပါတယ်။ ဒီနေ့ရတဲ့ daily quest ကတော့ sneak monster quest ဖြစ်ပါတယ်။
sneak monster quest အတွက် watere splinter မှ kelya frendul summoner ကို သုံးပါတယ် ။ကျွန်မ ဒီsummoner ရဲ့ abilities ကို ကြိုက်ပြီး သူနဲ့ ကစားရတာလည်း တကယ် ကြိုက်ပါတယ်။ပြီးခဲ့တဲ့ နှစ်ရက်ကတော့ water splinter နဲ့ ကစားရတာ လွယ်ပါတယ်။ ဒီနေ့ကတော့ ကစားရတာ ခက်ခဲနေပြီး တိုက်ပွဲ တော်တော် များများ ရှူံးနေပါတယ်။ဒါကြောင့် fire splinter နဲ့ ပြောင်းကစားပါတယ်။ဒီ့နောက်မှာတော့ နိုင်ပွဲ အချို့ ရပါတယ်။ဒီsplinter နှစ်ခုကို တစ်လှည့်စီ ပြောင်းကစားပြီး နောက်ဆုံးမှာတော့ quest ပြီးစီးခဲ့ပါတယ်။
ဒီ့နောက်မှာတော့ ဆုကို ဖွင်​ဖြစ်ပါတယ်။ဒီနေ့ ရတဲ့ဆုကတော့ legendary potion တစ်ခု ​​​​ဖြစ်ပါတယ် ။