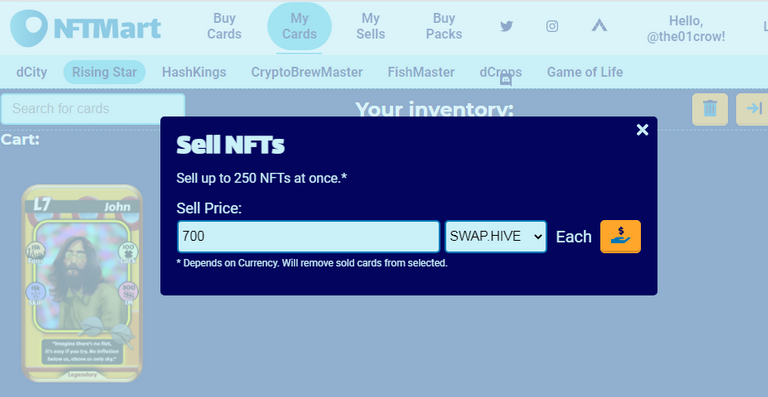 Hello again, it's been a long time since I had to post about Risings Stars, in fact I was planning to post last month's balance, I had increased by 1 million starbits, thanks to the drop of another legendary, another singer.
Que tal nuevamente, hace tiempo que tenia que publicar sobre Risings Stars, de hecho pensaba publicar el balance del mes pasado, habia aumentado en 1 millon de starbits, gracias a drop de otro legendario, otro cantante.
Well, just today, when I least expected it, a legendary, one of the most wanted in the game, was released. It should be noted that have recently been purchased at 650 and 800 swap.hive.
Pues justamente hoy, cuando menos me lo pensaba, salio un legendario uno de los mas buscados dentro del juego.
On the other hand, something I really like is to trade with other players, especially with the legendaries, if there are players who have cards, like trenton I, or gribbles or Frank (musicuniversity). But I also like dealing with the players they are interesting some are really tough negotiators, it's fun.
Recently they have added 42 new cards, which makes collecting them more exciting, the same with the market, I must point out that getting cars is now more difficult, the same with the instruments, due to the amount of rare cards that are usually artists, as there are more cards in issuance it is more difficult to get them by buying cards.
Another detail is that they have added event cards, these are the best because they are limited, and have great designs this time you can craft or combine 10 of them to produce a card with a lot of stats of the same and animated in gif.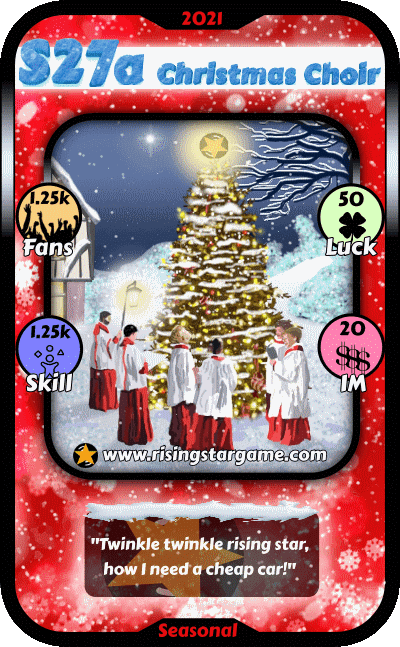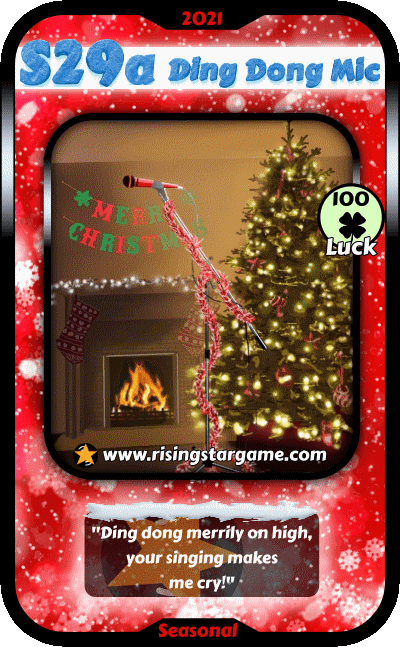 I must admit that the designs are lovely, they are getting better and better, now with this way of turning the cards into gifs, something I saw first with them, the risings stars.
Well, waiting to sell many cards, especially the legendary. I thought I would have too much to write but I realized it was not so much, until another opportunity the01crow says goodbye. If you haven't played Risings Stars you should do it.