Today i ll not giving STARBITS as our reward but instead i ll do 10 lucky pick for common NFT give away and another 3 RARE NFT give away as our thanks giving party and early Christmas celebrations. I hope you ll get more luck in life in future. :).
10 COMMON GIVE AWAY WILL GET i44 OLD CELLO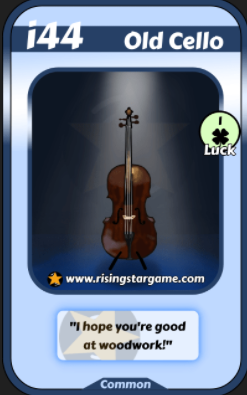 3 LUCKY PERSON WILL RECIEVE RARE NFT CARD R112 BODHRAN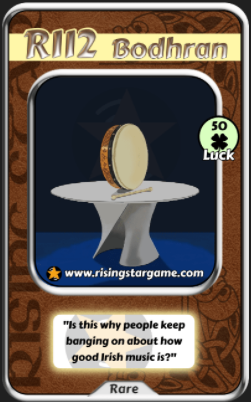 ALL LUCKY LIST
I wish everyone have a great DECEMBER . Thanks for being part of risingstar family .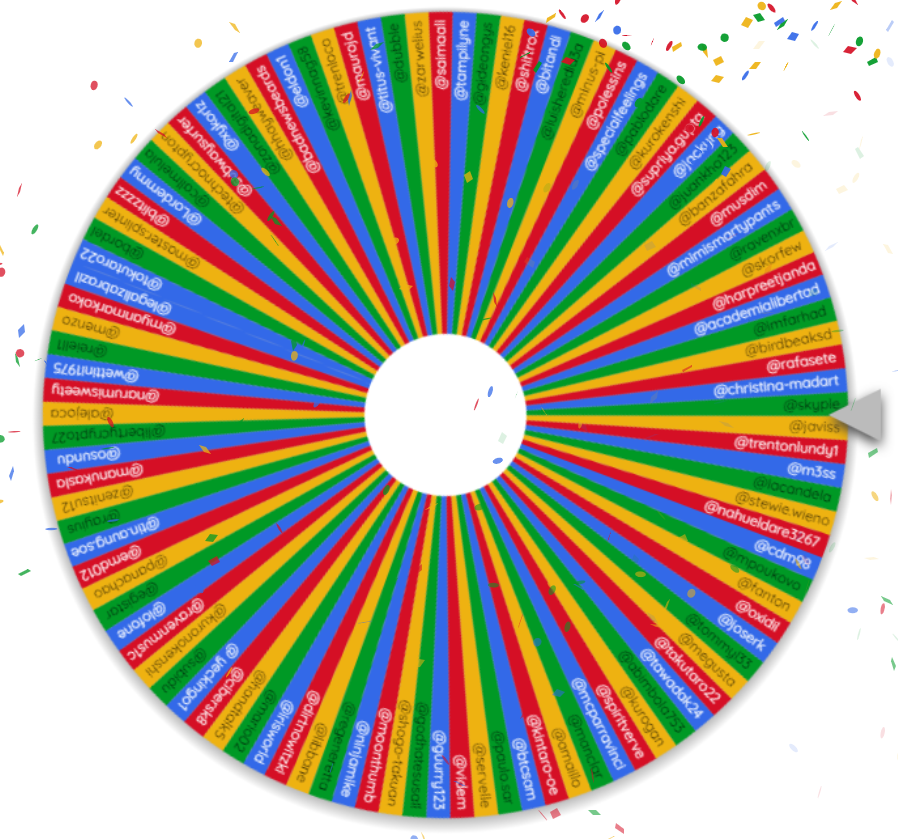 @legalizabrazil
@myanmarkoko
@menzo
@reiell1
@wettini1975
@narumisweety
@alejoca
@libertycrypto27
@osundu
@manukasla
@zenitsu12
@rayius
@tin.aung.soe
@emd012
@panachao
@egistar
@lofone
@ravenmus1c
@kuronokenshi
@subidu
@yeckingo1
@cibersk8
@handtalk5
@mario02
@irisworld
@dirtnowitzki
@libbane
@regeneretta
@ninjamike
@moonthumb
@shogo-takuan
@godhatesusall
@guurry123
@videm
@servelle
@paulo.sar
@btcsam
@kintaro-oe
@amaillo
@manclar
@mcparravinci
@spiritverve
@kurogan
@abimbola753
@tawadak24
@takutaro22
@megusta
@tommyl33
@joserk
@oxidil
@fanton
@mpoukovo
@cdm98
@nahueldare3267
@stewie.wieno
@lacandela
@m3ss
@trentonlundy1
@javiss
@skyple
@christina-madart
@rafasete
@birdbeaksd
@imfarhad
@academialibertad
@harpreetjanda
@skorfew
@ravenxbr
@mimismartypants
@musdim
@banzafahra
@juankho123
@jackyng
@supriya.gupta
@kurokenshi
@pablodare
@specialfeelings
@polessins
@minus-pi
@luisheredia3a
@bitandi
@shiftrox
@keniel16
@gideongys
@tampilyne
@saimaali
@zarwelius
@dubble
@titus-vivant
@maurojd
@trenloco
@kevinnag58
@eldon1
@badnewsbeards
@hhayweaver
@zonadigital21
@xykorlz
@subwaysurfer
@technocrypton
@callmelula
@Lordemmy
@blitzzzz
@master.splinter
@bordel
@tokutaro22
KEEP ON ROCKING BUSKER