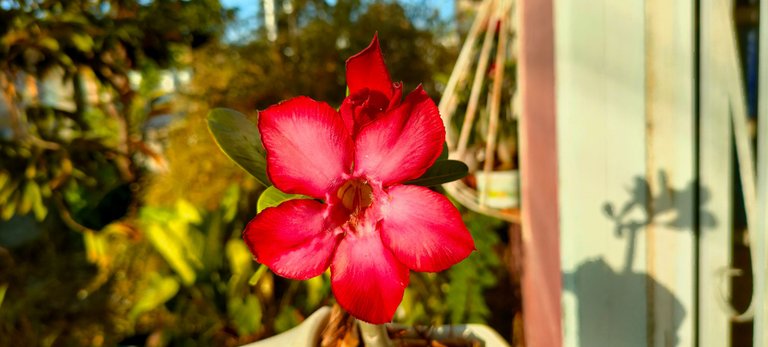 Una vez, hace veinte años, participe en una programación de talleres de crecimiento personal que tienen signada la temática de Vuelo a la Cima. Estaba dirigida por Víctor Montaña y Estrella Tang. Fue una estupenda programación que marco pauta en mi vida personal y en toda la región. Esta actividad se realizó en el Ateneo Fronterizo de Caicara del Orinoco, continuamente, durante un año.
Mientras estuve en la ciudad de Naguanagua, visitando al Parque Negra Hipólita en una actividad dominical, planificada por Hive Valencia, conocí a la agrupación Tertulias del Parque. Al siguiente domingo, visite la agrupación disfrutando su programación con mucho respeto y felicidad.
Once, twenty years ago, I participated in a programme of personal growth workshops with the theme of Flight to the Top. It was directed by Victor Montaña and Estrella Tang. It was a great programme that marked a turning point in my personal life and in the whole region. This activity was held at the Ateneo Fronterizo de Caicara del Orinoco, continuously, for a year.
While I was in the city of Naguanagua, visiting the Negra Hipólita Park in a Sunday activity planned by Hive Valencia, I met the group Tertulias del Parque. The following Sunday, I visited the group and enjoyed their programme with great respect and happiness.
El segundo domingo de mi asistencia se estaba recogiendo los mapas de las tertulianas, allí las mujeres son mayoría. Iniciaron el encuentro con regocijo, expusieron varios extraordinarios relatos y aspiraciones para ser ejecutadas en este 2023. La avalancha de emociones en el lugar, me tenían sin palabras por la fluidez, la voluntad y la seguridad con la que expresaban sus metas a cumplir.
Seguidamente, se dio el derecho para comunicar brevemente las experiencias de los participantes. Levanto la mano para que me anoten en la lista de los que vamos a comunicar nuestras vivencias. Hago mi sencilla intervención sobre mi reflexión de la planificación de mi mapa mental que diseñe con un buen dibujo a creyón hace catorce años en mi cuaderno de notas.
On the second Sunday of my attendance, the maps of the Tertulianas were being collected, where women are in the majority. They started the meeting with rejoicing, they exposed several extraordinary stories and aspirations to be executed in this 2023. The avalanche of emotions in the place, had me speechless by the fluency, the will, and the security with which they expressed their goals to be fulfilled.
Then, the right was given to briefly communicate the experiences of the participants. I raised my hand to be put on the list of those who were going to share their experiences. I make my simple intervention on my reflection of the planning of my mind map that I designed with a good crayon drawing fourteen years ago in my notebook.
Solo recuerdo dos. Comprar un apartamento y otro carro. Los dibujé en mi cuaderno que está guardado en mi biblioteca personal. El caso es que dentro de mis nuevas metas para este año está planificada adquirir un apartamento o una vivienda de pocos cuartos y comprar un carro pequeño que no consuma excesivamente gasolina. Bien, el caso es que me están ofreciendo un apartamento y dos Volkswagen. Después de una década está burbujeando esa aspiración que no la había revisado. Con las Tertulias del Parque les mostré el mapa de la gran pantalla que está encendido en mi despierto imaginario. El barco va mar adentro con las velas batiendo en el viento. Estoy inspirado con el absoluto resplandor de la luz del sol, conduciendo el timón con mi espíritu hacia el puerto seguro para alcanzar las cumbres de mis metas.
I remember only two. Buying a flat and another car. I drew them in my notebook, which is kept in my personal library. The thing is that one of my new goals for this year is to buy a flat or a small house with a few rooms, and to buy a small car that does not consume too much gas. Well, the thing is that I am being offered a flat and two Volkswagens. After a decade, this aspiration that I had not checked is bubbling up. With the Tertulias del Parque I showed them the map of the big screen that is on in my waking imagination. The ship goes out to sea with sails flapping in the wind. I am inspired by the absolute brightness of the sunlight, steering the rudder with my spirit towards the safe harbour to reach the summits of my goals.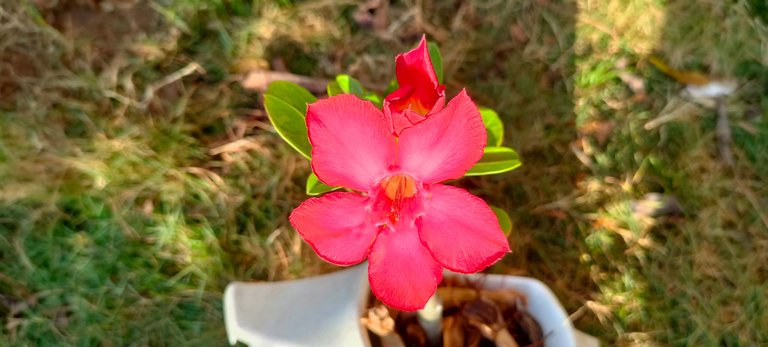 Les muestro mi mapa mental, que está diseñado en mi alma, aquí lo conservo entre pecho y espalda.
1°. Evaluación de mi salud personal. Necesito realizar una evaluación general de mi salud espiritual y corporal, para tener la seguridad de una equilibrada, armoniosa y coherencia que me asegure tener la robusta paz en el resto de mis días.
2°. Mejorar las condiciones de mi vivienda. Es necesario mejorar la red de aguas servidas y el sistema de aguas para que fluya la energía con mayor calidad en mi hogar. Reparar y pintar las paredes. Pintar las ventanas y reparar el techo de la vivienda.
3°. Adquirir una red de internet. Necesito mi red de internet en mi casa para mejorar mi calidad de comunicación con las redes de tecnología y mantener una fluida comunicación con mi familia, amistades y la red de Blockchain de Hive.
I show you my mental map, which is designed in my soul, here I keep it between my chest and my back.
1°. Assessment of my personal health. I need to make an overall assessment of my spiritual and bodily health, to be assured of a balanced, harmonious and coherent one that will ensure that I have the robust peace for the rest of my days.
2°. Improve my housing conditions. It is necessary to improve the sewage system and the water system so that energy flows with better quality in my home. Repair and paint the walls. Paint the windows and repair the roof of the house.
Acquire an internet network. I need my internet network in my home to improve my quality of communication with technology networks and to maintain a fluid communication with my family, friends, and the Hive Blockchain network.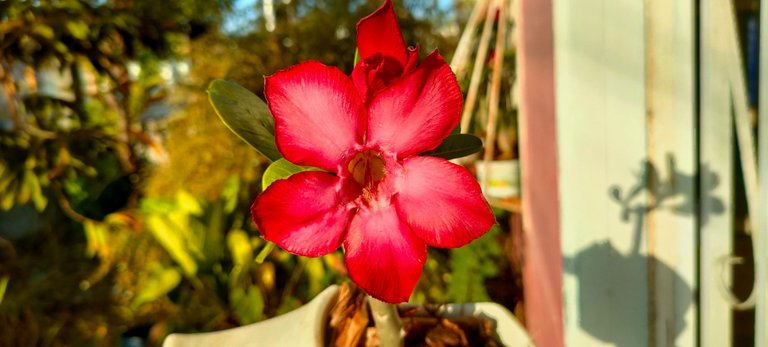 4°. Revisar mi participación en la red de Blockchain de Hive. Me propongo mejorar mi intervención con las comunidades del ecosistema. Distribuir el flujo y reflujo de las recompensas del HP y el HBD para desarrollar el crecimiento racional de mis fondos. Estoy comprendiendo y creciendo en la justa distribución de mis ahorros que me han otorgado beneficios materiales y personales.
5°. Mejorar las condiciones de mi planetario jardín. Mi jardín es mi paraíso, tengo una diversidad de plantas ornamentales y frutales, como: Calas, millonarias, plantas del dinero, turaras, lirios, piñas, rosas, gardenias, zabilas. Riñones, guanábana, mangos, plátanos, cambures y topochos. Orégano, paja e' te, jengibre, albahaca. Necesito organizar en el frente de la casa el espacio donde van a estar mis plantas ornamentales.
4°. Review my participation in the Hive Blockchain network. I aim to improve my engagement with communities in the ecosystem. Distribute the ebb and flow of HP and HBD rewards to develop the rational growth of my funds. I am understanding and growing in the fair distribution of my savings that have granted me material and personal benefits.
5°. Improve the conditions of my planetary garden. My garden is my paradise, I have a diversity of ornamental and fruit plants, such as: Calla lilies, millionaires, money plants, turaras, lilies, pineapples, roses, gardenias, zabilas. Kidneys, soursop, mangos, bananas, bananas, cambures and topochos. Oregano, tea straw, ginger, basil. I need to organize the space in front of the house where my ornamental plants will be.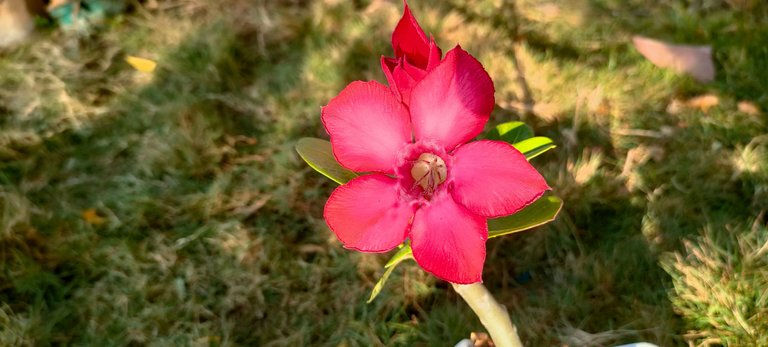 6°. Desarrollar el cultivo de las rosas del desierto. Actualmente, tengo cinco variedades en mi planetario, en total son siete plantas. Desde el 2022, estoy trazando un plan para propagar un cultivo de la diversidad de las florecientes rosas del desierto. Ellas me han dado un sentido diferente a la visualidad de vida.
7°. Reactivar mis clases de bandola llanera venezolana. Es una tarea que necesito activar para musicalizar mi conciencia. La instrumentalización musical está en mi alma y tengo que llevarla con mis brazos y mis manos.
8°. Reactivar mis clases de cuatro venezolano. Con esta tarea me recreo con el cuatro y el canto de las tonadas llaneras venezolanas.
9°. Adquirir un carro Volkswagen. Un carro pequeño de calidad que no consuma mis finanzas con la gasolina y los costosos repuestos.
6°. Develop the cultivation of desert roses. Currently, I have five varieties in my planetarium, in total seven plants. Since 2022, I am making a plan to propagate a crop of the diversity of flowering desert roses. They have given me a different sense of the visuality of life.
7°. Reactivate my Venezuelan bandola llanera classes. It is a task that I need to activate in order to musicalize my consciousness. Musical instrumentalization is in my soul and I have to carry it with my arms and hands.
8°. Reactivate my Venezuelan cuatro classes. With this task I recreate myself with the cuatro and the singing of the Venezuelan llanera tunes.
9°. To buy a Volkswagen car. A small, quality car that does not consume my finances with petrol and expensive spare parts.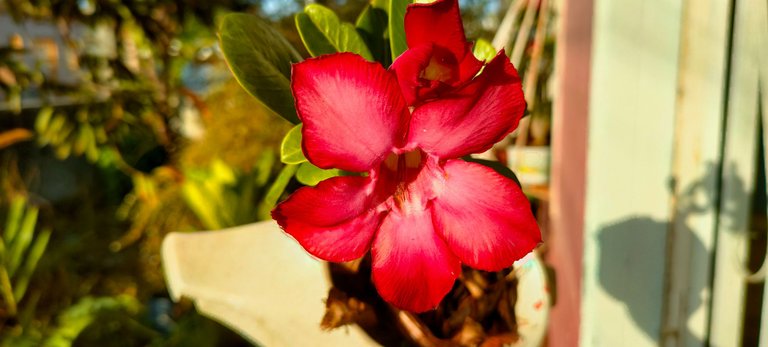 10°. Adquirir una nueva vivienda. Necesito una pequeña vivienda, me siento bien, estoy solo, no recibo malos tratos de ninguna persona. Equilibro el mantenimiento de los baños, la cocina, mi cuarto, la sala y el frente de la vivienda.
11°. Mejorar mi ganado vacuno. Tengo en una finca unas vacas de buena calidad reproductiva, están clasificadas como "Semillas" estoy enfocado con mucha energía positiva a reproducir la semilla. La semilla está madura, lista para continuar con buenaventura, alumbrar caminos de floreciente prosperidad.
10°. Acquire a new home. I need a small house, I feel good, I am alone, I am not mistreated by anyone. I balance the maintenance of the bathrooms, the kitchen, my room, the living room and the front of the house.
11°. Improve my cattle. I have some cows of good reproductive quality on a farm, they are classified as "seedstock" and I am focused with a lot of positive energy on reproducing the seed. The seed is ripe, ready to continue with good fortune, lighting paths of flourishing prosperity.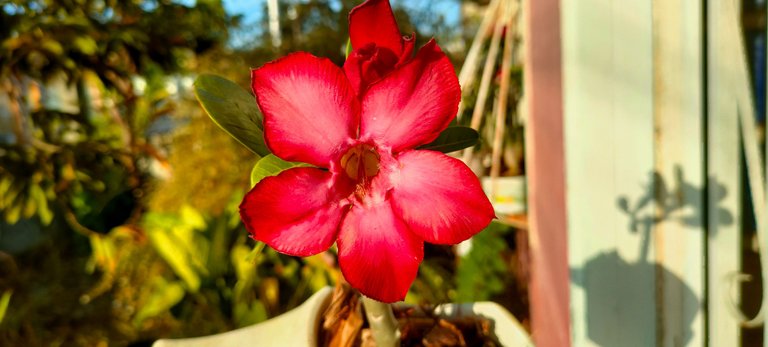 Así vuelo hacia lo más alto de la cima. Aquí estoy parado olfateando el positivo éxito que agita mis alas de águila. Mi mirada está sentada en la cima del presente. Mi ser está aspirando subir hacia el alto risco, a buscar más combustible para pulir la piedra abrillantada que está en el interior de mi ser.
Soy y estoy feliz de disfrutar con la luz esmeralda de mi espíritu.
Gracias por ser y estar feliz.es, la voluntad y la seguridad con la que expresaban sus metas a cumplir.
Thus, I fly to the top of the peak. Here I stand, sniffing the positive success that flaps my eagle wings. My gaze is seated on the summit of the present. My being is aspiring to climb the high ridge, to seek more fuel to polish the polished stone that is within my being.
I am and am happy to bask in the emerald light of my spirit.
Thank you for being and being happy.es, the will and the confidence with which you expressed your goals to be fulfilled.


REFERENCIAS: Las muestras fotográficas tomadas con mi teléfono Realme Pro 7 son de mi propiedad patrimonial, con el apoyo de mi estabilizador Gimbal 1-Asix.
REFERENCES: The photographic samples taken with my Realme Pro 7 phone are my property, with the support of my Gimbal 1-Asix stabilizer.
Las rosas del desierto son cultivadas en mi planetario jardín.
Desert roses are grown in my planetarium garden.
El logo es prestado de Holos&Lotus.
La traducción está hecha con la app Deepl.