Don't forget that each day is given to you as an eternity to be happy
Phil Bosmans
No olvides que cada día se te da como una eternidad para ser feliz
Phil Bosmans




♡o。.。o♡o。.。o♡o。.。o♡o。.。o♡o。.。o♡o。.。o♡o。.。o♡o♡o。.。o♡o。.。
Welcome to my blog.
Bienvenidos a mi blog.
---
♡o。.。o♡o。.。o♡o。.。o♡o。.。o♡o。.。o♡o。.。o♡o。.。o♡o♡o。.。o♡o。.。
---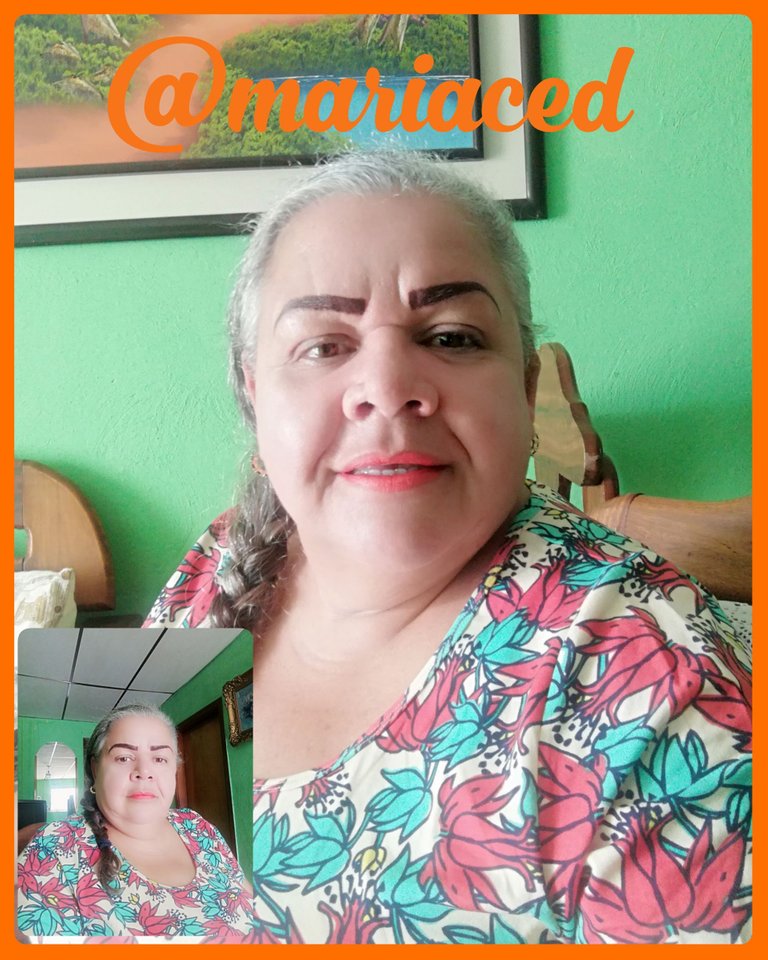 ---
♡o。.。o♡o。.。o♡o。.。o♡o。.。o♡o。.。o♡o。.。o♡o。.。o♡o♡o。.。o♡o。.。
Happy and blessed Thursday to all, grateful to be received in this wonderful community of @Holos-Lotus which allows me to develop topics of interest for our personal growth and helps me to keep my spirit charged with positive energies to continue reaping successes and saving beautiful memories in my heart, contributing to a full life, full of happiness and well-being, which will result in a happy old age; once again pleased to join this excellent initiative proposed by my friend @damarysvibra
Here
I leave the link for those who wish to join, and I take this opportunity to invite my friends @aglaide and @nayromero; this time he invites us to open our minds and hearts to comment
Where Does Well-Being Begin?
---
Feliz y bendecido Jueves para todos, agradecida de ser recibida en esta maravillosa comunidad de @Holos-Lotus la cual me permite desarrollar temas de interés para nuestro crecimiento personal y contribuye a que pueda mantener mi espíritu cargado de energías positivas para continuar cosechando éxitos y guardando recuerdos hermosos en mi corazón, contribuyendo con una vida plena, repleta de felicidad y bienestar, lo que repercutirá en una vejez feliz; una vez más complacida de unirme a esta excelente iniciativa propuesta por la amiga @damarysvibra Aqui dejo el enlace para quienes deseen unirse, y aprovecho para invitar a mis amigos @aglaide y @nayromero; en esta oportunidad nos invita a abrir nuestra mente y corazón para comentar ¿Por dónde Comienza el Bienestar?
---
In particular, having Well-being is being in perfect harmony with: Soul, Body, Mind, Spirit because through these four fundamental elements I can understand, overcome, weigh, control actions that can disturb or alter my daily life. . When we have Well-being we can face and channel all those situations around us that try to get our feelings or thoughts off the rails and thereby cause stress or frustration, and we can achieve it, without our environment suffering any disappointment, because controlled all the important points, our lucid capacity to listen and be listened to, is put into operation to express concrete opinions, laugh out loud, enjoy the gentle breeze that brushes our face and continue living to the fullest, without existing disturbance.
---
En lo particular, tener Bienestar es estar sintonía perfecta con: Alma, Cuerpo, Mente, Espíritu debido a que a través de estos cuatro elementos fundamentales puedo llegar a comprender, superar, sopesar, controlar acciones que puedan perturbar o alterar mi diario vivir. Cuando tenemos Bienestar podemos enfrentar y canalizar todas esas situaciones que a nuestro alrededor intenten sacar del carril nuestros sentimientos o pensamientos y con ello, causar estrés o frustración, y lo podremos lograr, sin que nuestro entorno sufra desilusión alguna, debido a que controlados todos los puntos importantes, nuestra la capacidad lúcida de escuchar y ser escuchado, se pone en funcionamiento para emitir opiniones concretas, reír a carcajadas, de disfrutar de la suave brisa que roza nuestro rostro y continuar viviendo al máximo, sin perturbación existente.
---
And it is not that having well-being makes you immune to problems, they will always exist; but it allows you to channel them in a more efficient and effective way. When you manage to fully resolve any situation, you begin to feel well-being and you are aware that it is better to live that way, aware that all problems have a solution, except death; With this, the mind is given the opportunity to think in order to produce correct ideas (My mother used to say, think with a cool head). Having this talent allows us to live better, in peace, in harmony.
---
Y no es que el tener bienestar te hace inmune a los problemas, éstos van a existir siempre; sino que te permite canalizarlos de una forma más eficiente y eficaz. Cuando logras resolver cualquier situación a cabalidad comienzas a sentir bienestar y estas consciente de que de esa forma es mejor vivir, consciente de que todos los problemas tiene solución, menos la muerte; con ello, se le da la oportunidad a la mente de pensar para poder producir ideas acertadas (Decía mi mamá, pensar con la cabeza fría) tener ese talento nos permite vivir mejor, en paz, en armonía.
---
In relation to whether at some point I had an Awakening where I could realize that I have only one life and that I must live it now; well yes, and I will tell you my experience, perhaps the unpleasant experiences are the ones that give the best life lessons and those that produce that magic touch so that you stop and think about what you are living and if that really is life and makes you happy, now I tell you:
---
En relación a si en algún momento tuve un Despertar donde pude darme cuenta que tengo una sola vida y que la debo vivir ahora; pues sí, y les cuento mi experiencia, quizás las experiencias desagradables son las que dan las mejores lecciones de vida y las que producen ese toque mágico para que te detengas y pienses en lo que estás viviendo y si eso de verdad es vida y te hace feliz, ahora les cuento:
---
From the age of 19, due to life circumstances, I had to start working to assume a responsibility as a consequence of an act, to put it in a disorderly way; So I studied and worked because I had to produce to live for both of us (my son and me). Once I finished my degree, then I dedicated many hours to my work, maybe then I lived to work; Now that I think about it coldly, I think I abused my youth and worked much more than I should have, that of course did not allow me to have a social life and to always be tired and even in a bad mood. After a few years, I did a specialty and the day we had to go to the graduation ceremony, one of my classmates on the road (Because from El Pilar we had to go to Cumaná) had a fatal accident and lost her life, she was an exemplary teacher. That happened?
---
Lesson 1.
• The act did not stop because of that, this participant could not arrive and everything continued the same; There I understood that no matter how strong your pain is, the world does not stop.
---
Lesson 2.
• When the event ended, I had to go to the educational zone, taking advantage of the fact that I was in Cumaná, to deliver some receipts for the liquidation of titles, and my most unpleasant surprise was finding a young woman requesting the position of my colleague who had not been in office for more than 3 hours. dead; I understood that we are nothing and I decided that life is today, that she could not continue working the way she was doing it because we are not indispensable anywhere.
---
Lesson 3.
• I understood that Living is Urgent and what I had was not life, I was a machine and when this machine stopped, they immediately replaced me with a machine that could do my job.
---
Desde la edad de 19 años por circunstancias de la vida tuve que comenzar a trabajar para asumir una responsabilidad consecuencia de un acto, por decirlo de alguna manera desordenada; entonces estudiaba y trabajaba porque debía producir para vivir los dos (Mi hijo y yo). Una vez que terminé mi carrera, entonces dedicaba muchas horas a mi trabajo, quizás entonces vivía para trabajar; ahora que lo pienso en frío, creo que abusaba de mi juventud y trabajaba mucho más de lo que debía, eso por supuesto no me permitía tener vida social y estar siempre cansada y hasta de mal humor. Pasados algunos años, hice una especialidad y el día que teníamos que ir al acto de grado, una de mis compañeras en la vía (Porque de El Pilar debíamos ir hasta Cumaná) tuvo un fatal accidente y perdió la vida, era una maestra ejemplar. ¿Qué aconteció?
Lección 1.
• El acto no se detuvo por eso, no pudo llegar esta participante y todo continúo igual; ahí entendí que por más fuerte que sea tu dolor el mundo no se detiene.
Lección 2.
• Cuando terminó el acto yo debía ir a la zona educativa aprovechando que estaba en Cumaná para entregar unos recaudos de liquidación de títulos y mi sorpresa más desagradable fue encontrarme a una joven solicitando el cargo de mi compañera que no tenía más de 3 horas de haber muerto; comprendí que no somos nada y decidí que la vida es hoy, que no podía seguir trabajando de la forma que lo estaba haciendo porque no somos indispensables en ninguna parte.
Lección 3.
• Comprendí que Vivir es Urgente y lo que yo llevaba no era vida, yo era una máquina y cuando esta máquina se detuviera, de inmediato me sustituían por una máquina que pudiera realizar mi trabajo.
---
That's where my well-being began, I felt the need to get rid of all those commitments that took away my life, time, shine. If the work is ready on time, fine, otherwise tomorrow is another day and you can continue; I started to have time to sit quietly and have a coffee; to put in order many things that I put aside because I had to work, and look, I love what I do; but now I can chat with my friends and laugh until my head hurts without feeling guilty; I can dedicate myself to reading a book until sleep separates us, doing what I like the most, taking care of my granddaughter, taking her to fulfill her dream of being a dancer, knitting, talking without being aware that I have to do a job today. Now I live with the day, the here, the now.
---
Ahí comenzó mi bienestar, sentí la necesidad de ir desprendiéndome de todos esos compromisos que me restaban vida, tiempo, brillo. Si el trabajo está listo a tiempo, bien, sino mañana es otro día y se puede continuar; comencé a tener tiempo para sentarme en silencio y tomarme un café; para poner en orden muchas cosas que dejaba de lado porque tenía que trabajar, y mire que amo lo que hago; pero ahora puedo conversar con mis amigos y reírme hasta que me duela la cabeza sin sentir culpa; puedo dedicarme a leer un libro hasta que el sueño nos separe, hacer lo que más me gusta, atender a mi nieta, llevarla a cumplir su sueño de ser bailarina, tejer, conversar sin estar pendiente que debo cumplir con un trabajo hoy. Ahora vivo con el día, el aquí, el ahora.
---
If you took a few minutes to read me, grateful for your time; In particular, I am very pleased to be able to share with you this important part of my life.
---
Si dedicaste unos minutos para leerme, agradecida por tu tiempo; en lo particular me agrado mucho poder compartir con ustedes esta parte importante de mi vida.
---
♡o。.。o♡o。.。o♡o。.。o♡o。.。o♡o。.。o♡o。.。o♡o。.。o♡o♡o。.。o♡o。.。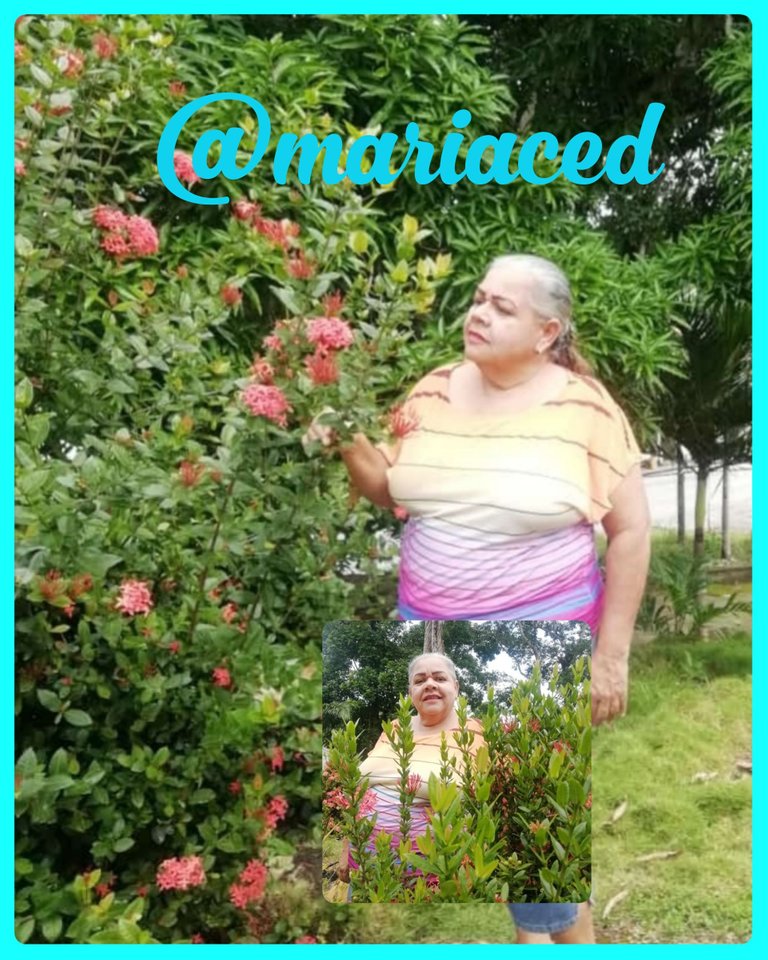 ♡o。.。o♡o。.。o♡o。.。o♡o。.。o♡o。.。o♡o。.。o♡o。.。o♡o♡o。.。o♡o。.。
Thank you for visiting me
Gracias por Visitarme
---
♡o。.。o♡o。.。o♡o。.。o♡o。.。o♡o。.。o♡o。.。o♡o。.。o♡o♡o。.。o♡o。.。
Separators / separador
---
Todas las fotos son de mi legítima propiedad tomadas con mi teléfono Huawei y editadas en una aplicación gratuita en el teléfono
Para traducir el texto se usó: https://translate.google.com/?hl=es&sl=es&tl=en&op=translate