MY SUBMISSION
#splinterlands #artcontest #painting
HEY everyone, so i'm fairly new at #splinterlands only joined last month when a FB group member from #hiveaustralia told me about SPS token. So i bought some not realising there was a REALLY cool game that goes along with it. I HATE card games too... so Splinterlands is totally out of left field for me.
So I started playing and then got into #hive... now well... i'm enjoying a new platform to play in.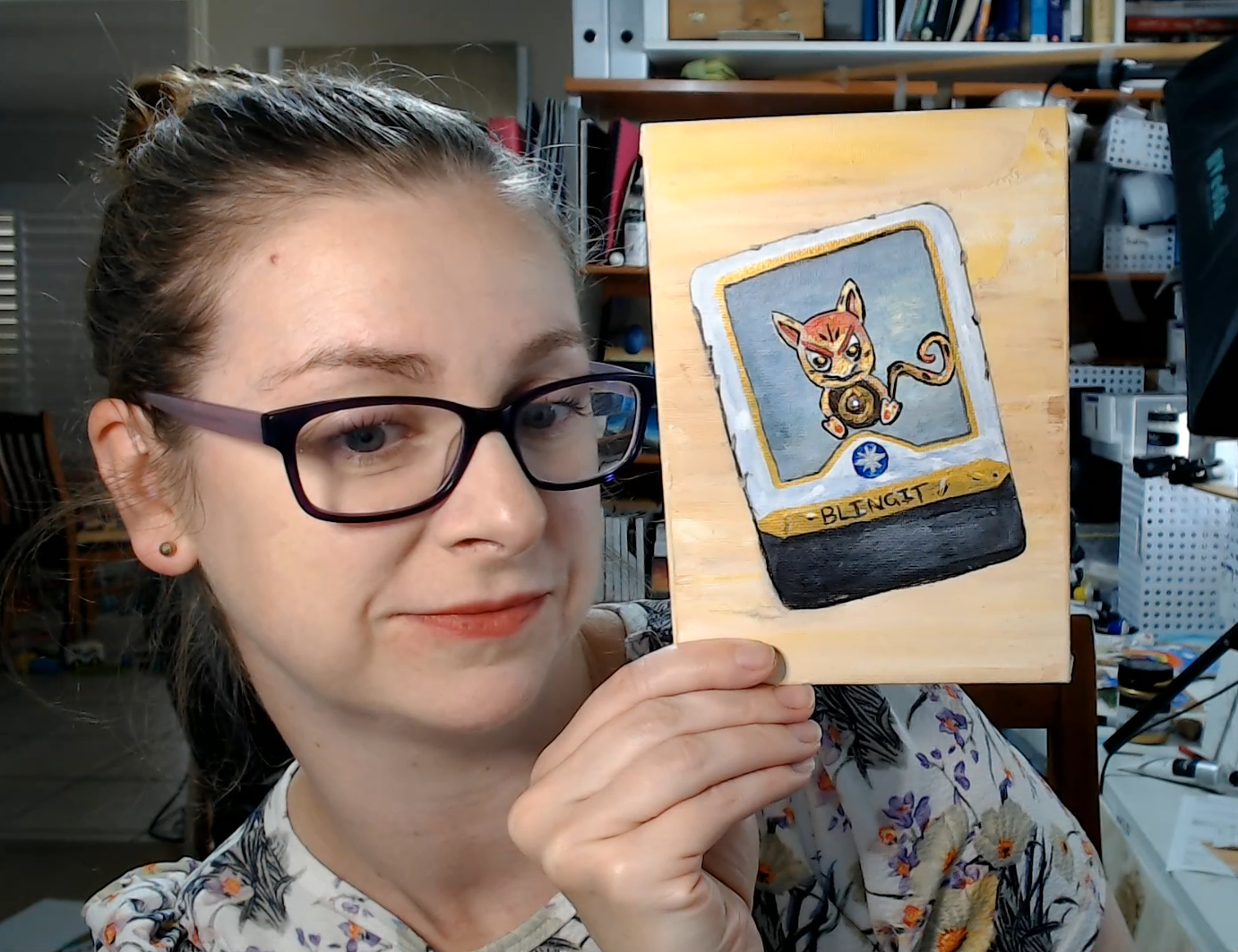 About my Piece
Medium is Atelier Artist Acrylic paints.
Ground is a little canvas board.
Method
CLEAN THE MESSY STUDIO... ok so i just painted over the top of the mess

Blob on a background

Use a Palette Knive to create a textured background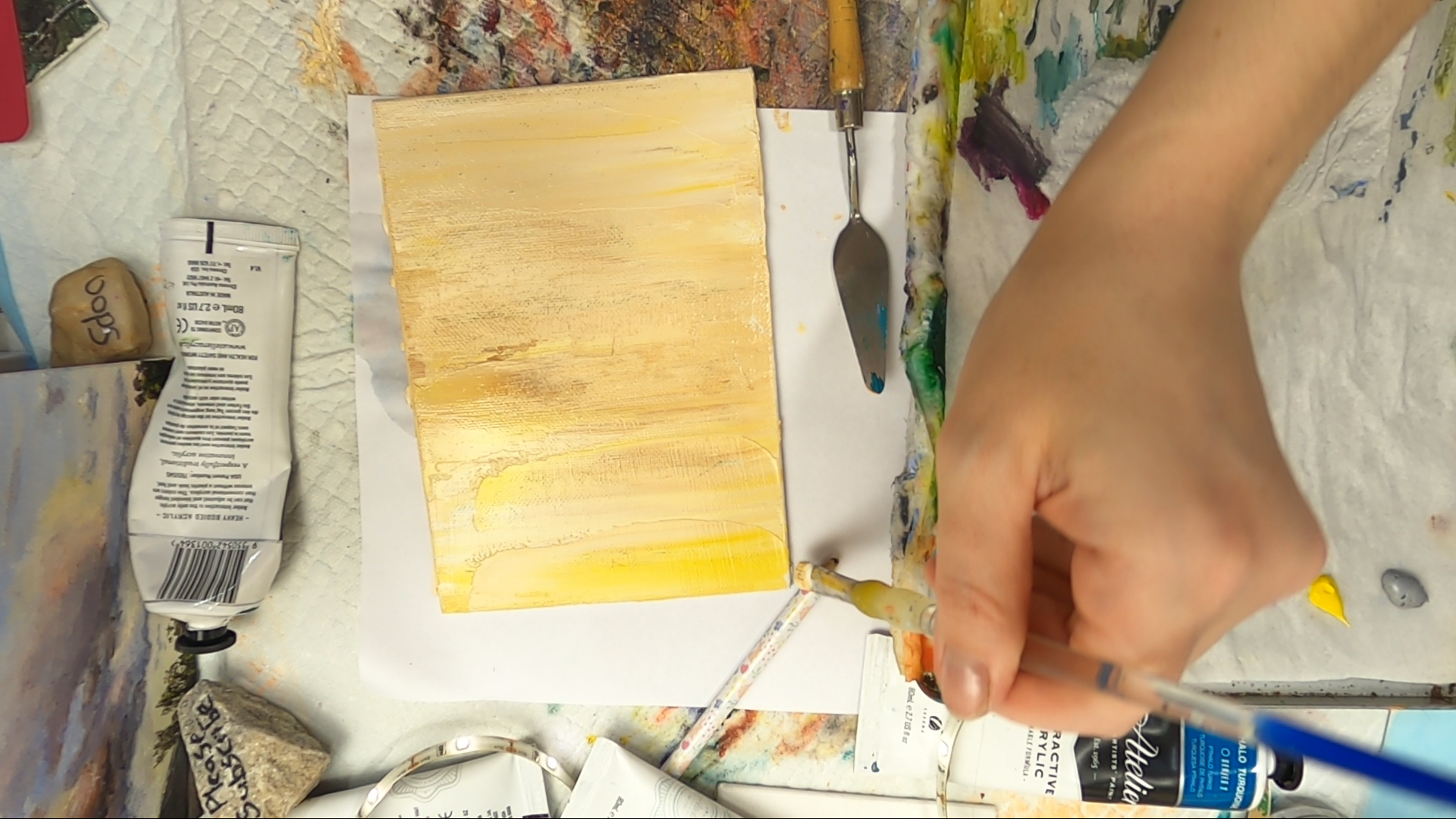 Create a Base card
Sketch a "thing" and drink a beer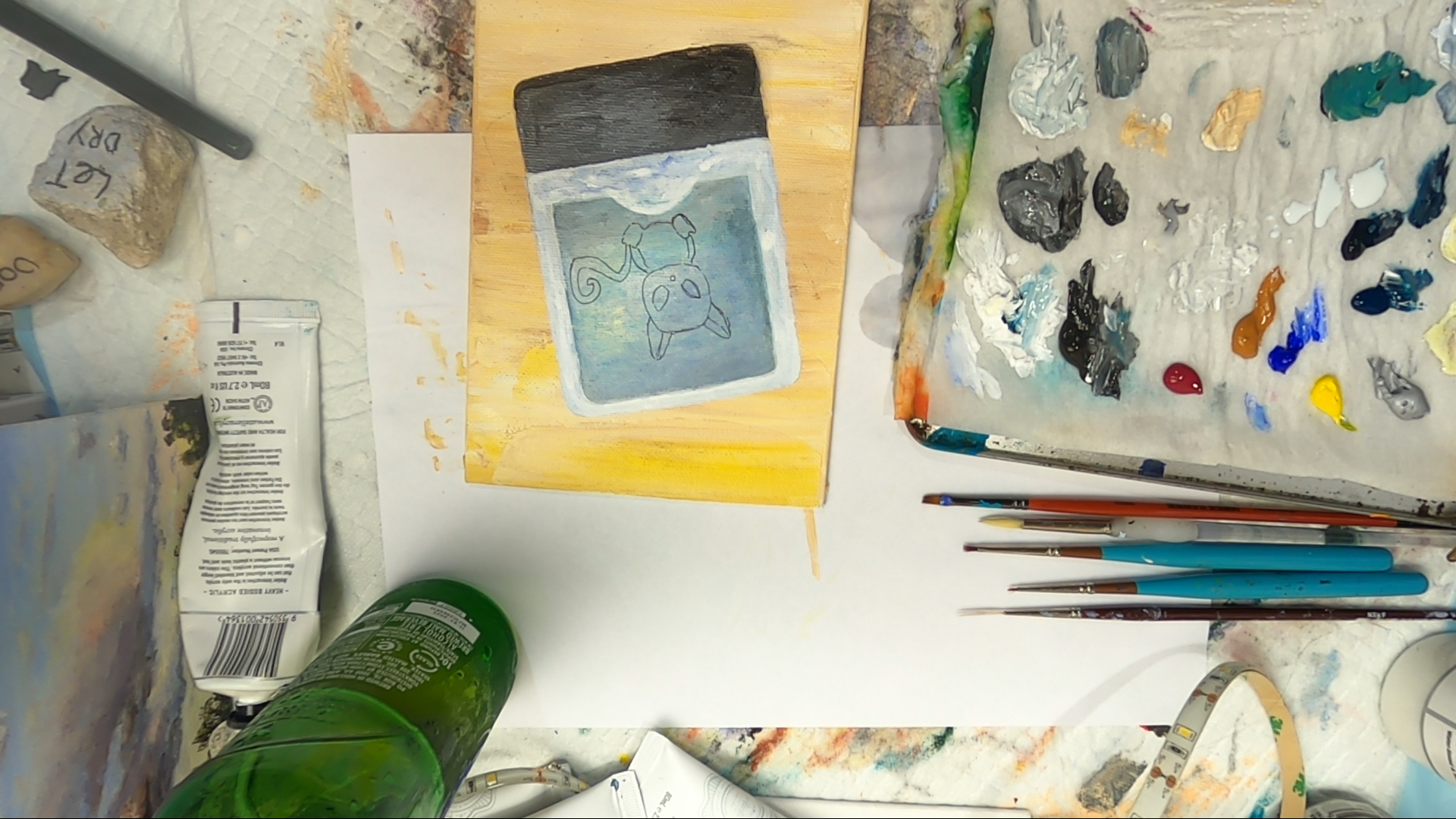 Paint the thing... drink some beer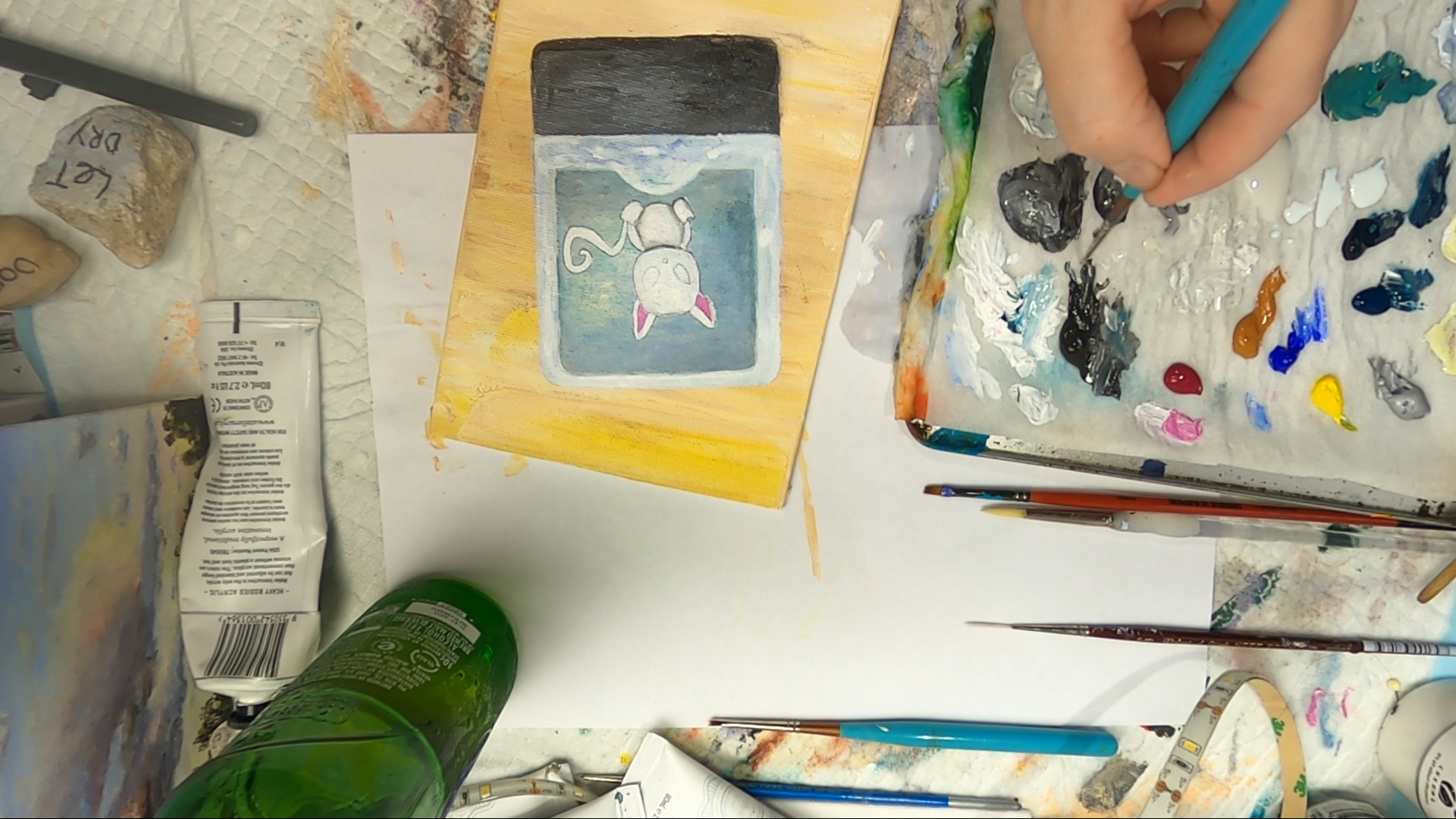 POSCA pen dripped paint everywhere and start again...

CAMERA RAN OUT OF CARD... Swear a little but keep painting
FINISH THE PAINTING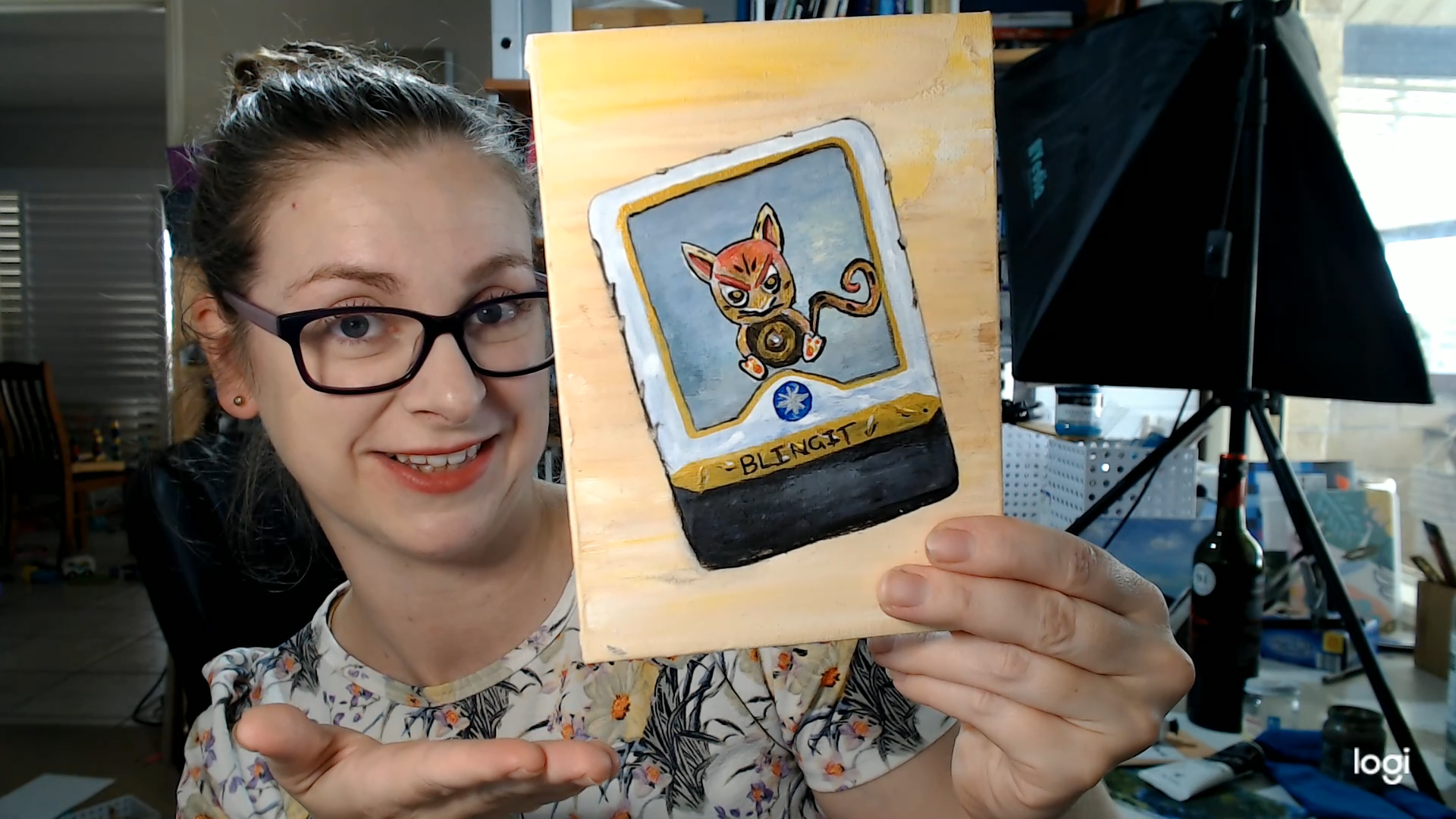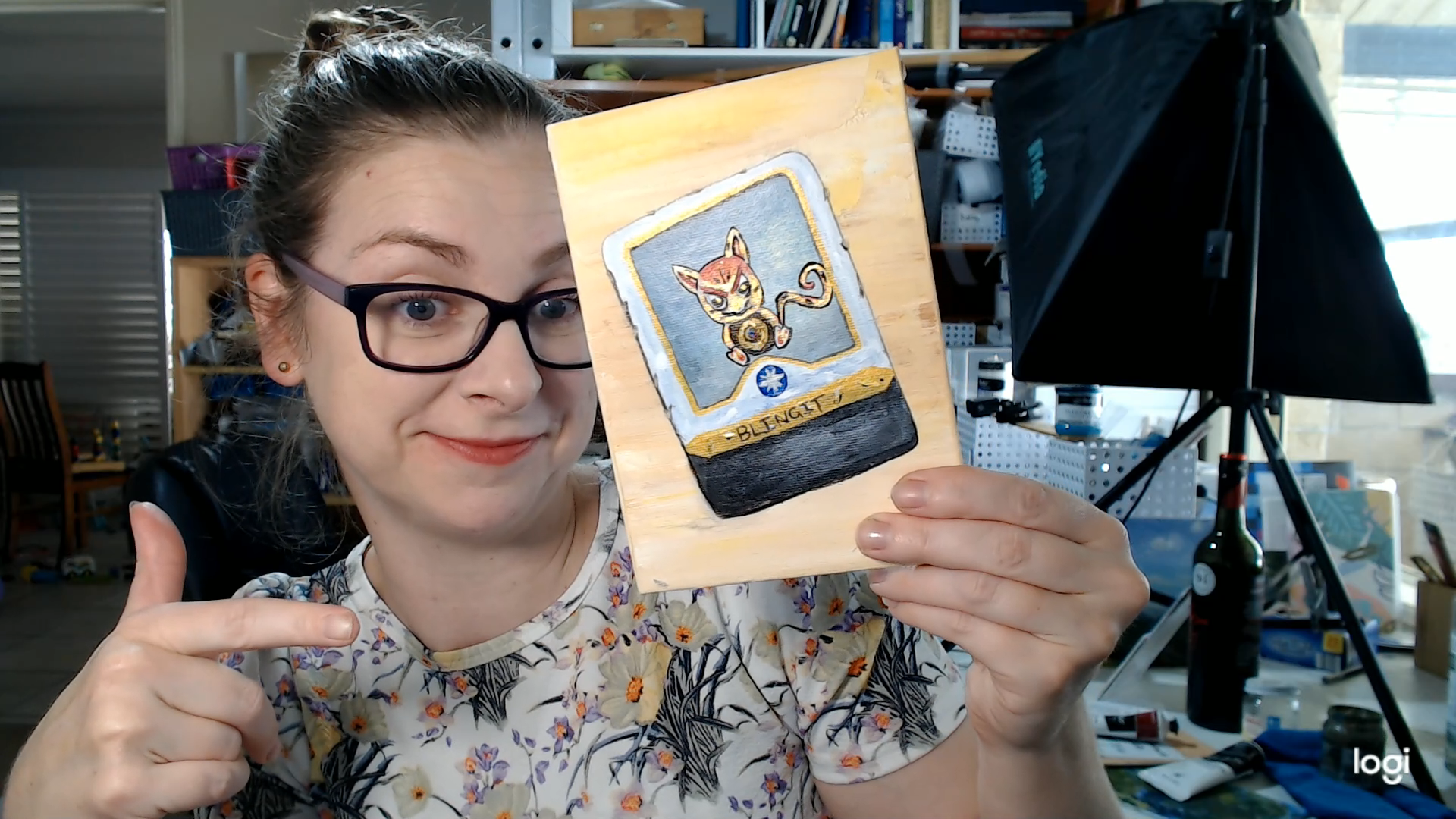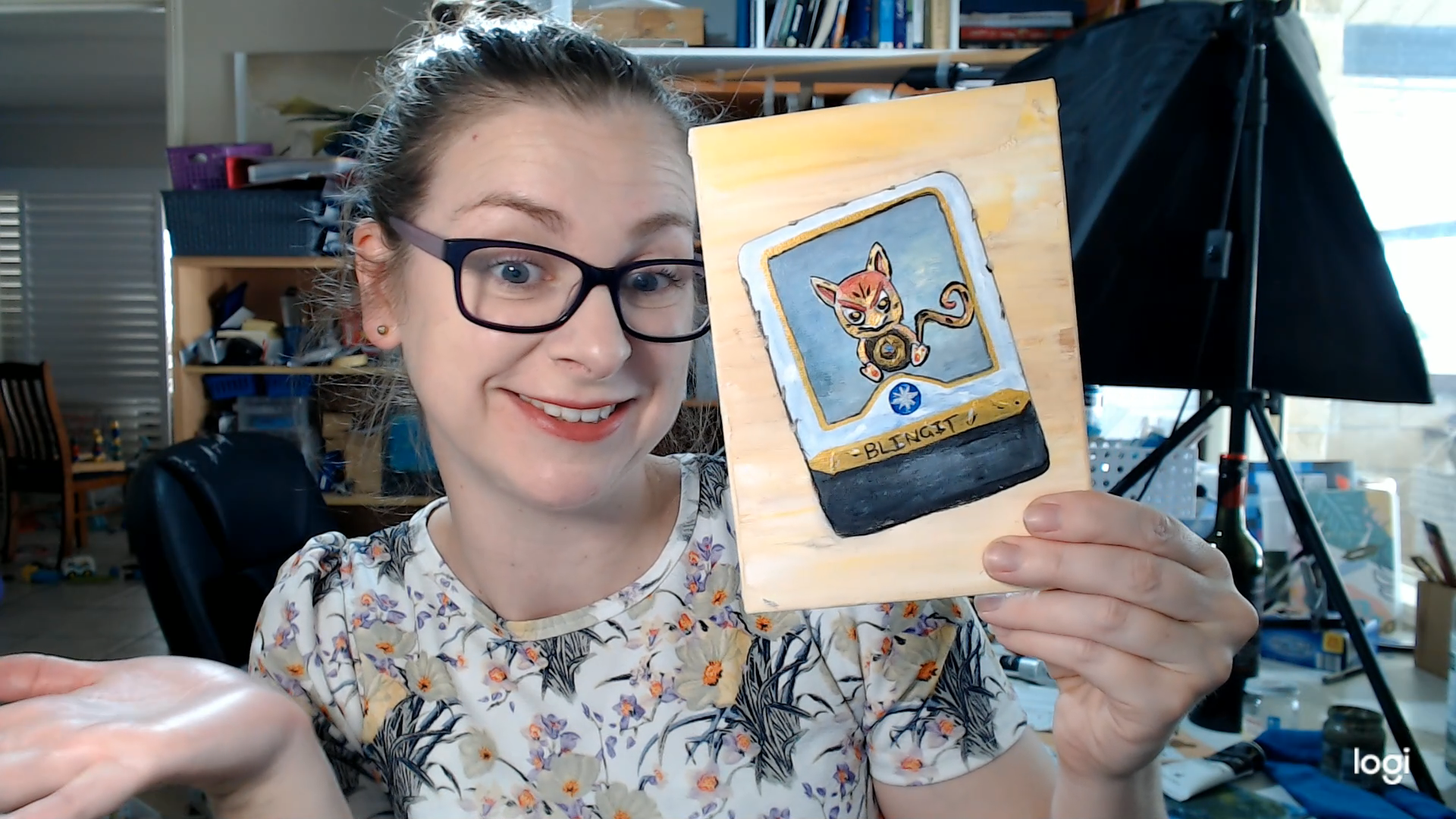 THROW CLOTHES ON OVER PIJAMAS TO TAKE PHOTOS... BECAUSE I COULDNT BE BOTHERED LOL
THANK YOU FOR YOUR CONSIDERATION