INTRO -
NFTs are Undoubtedly the most Popular Digital assets across Gamefi and Metaverse Ecosytems today, and along with other in-game items such as props and tokens, they drive the activity and transactions in a Blockchain Gaming Ecosystem. NFTs are the Rave and have been ever since their rise to popularity in early 2021, and their use cases spread wide from DEFI, Event POAPs, DAOs, and surely in Gamefi.
The Most Popular Usecase of NFTs Tech today is unquestionably in Blockchain Gaming, but the Real Question is this: Have NFTs lived up to their expectations of what they are supposed to Offer Games?: A Fun Gaming experience.
Being an Active Explorer of Many Gamefi Economics on Multiple Blockchain Platforms, I've seen and interacted with a vast collections of NFTs which are in my estimation subpar across the qualities they should offer in a Gamefi Ecosystem; such as Excitement, Strategy, Market Activity, Quality In-game Character, Longterm Utility and so on.
Likewise, there have also been a few exceptions to the Quality most NFTs have assumed, One Such Case is IMO, The Most Popular TCG Battle Game Splinterlands.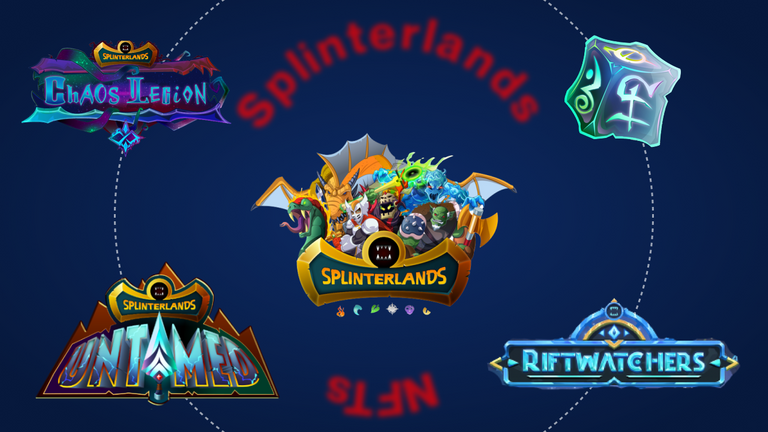 Splinterlands has been a Leader in the Blockchain Gaming Space for more than 2 years and by taking a look at just its Epic NFTs Collection, you get to see why this is so!
Leading Since 2018
I started playing Splinterlands in the fall of 2021 and the One thing that Stood out for me where its Collection of Cards NFTs, it was so special that it almost became a Part-Time Job for me when Studying its Different Elements, Match-making Advantages, and Strategizing how to Deploy my NFTs Monsters, ALL in my Great Splinterlands Book xD. And of course, I enjoyed Every Moment of it.
What Further Amazed me was learning that Splinterlands was Founded as Early as in 2018, it turned out that it was one of the First Blockchain Games to Utilize the Technology of NFTs and Integrate that into Blockchain Gaming, with its very first Release of Alpha Card Pack Edition.
I respected Splinterlands because with no outlined trends, or NFTs Hype to emerge from, Splinterladns TCG was regardless developed with Immense Quality and became a Leader in Incorporating NFTs with Gaming.
Many Folks, especially here on Hive, have Attributed the ongoing success of Splinterlands and its constantly thriving community to it Being built on the Hive Blockchain BUT I also believe that its Quality Set of NFTs and Card Packs Captures the Interests of Gamers, Lives up to Expectations and Gives them something to Constantly Talk (and Write ) about.
What Makes Splinterlands NFTs Truly Unique?
Asking myself the same question, these were the following points I could come up with;
Monster Lore:

For Splinterlands Players, there's always been the Monster's Lore, Ready for Any Gamer to Dive into their Digital History, Culture and Learn About what Makes each Monster Unique.
Can you actually imagine how the around 480 Combined Card Edition Collections of Monsters & Summoners in Splinterlands actually Have a Freaking Lore? That's Like some Top-Tier Pop Culture Shit right there!. I don't know if you Do Read them, But I know I Personally don't Read Each Monster Lore that I've got in my Collection, Yet, It does leave me with a total understanding of the Vibe each Monster exudes. It Makes Gamers Think and Feel that Every Monster is Different, this Gives them Personality, which In Many Cases Resonates with Gamers.
Some of my Favourite Monsters Include Djinn Chwala, Haunted Spirit, and Twisted Jester. I'm a Death and Dragon Elemental Fan.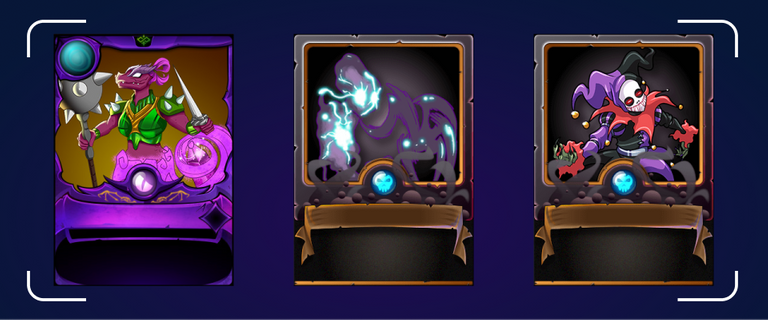 As a result, I try to squeeze them in almost Every Battle that I play, and because of this, I'll be unwilling to trade them as long as I played the game. I believe that this, without it being a Conscious Intention on the Developer's Part Creates a Sort of Balance Mechanism that Regulates the Kinds of Monsters being Traded on the Marketplace.
Multiple Elements & Match Making:

Well, this can get Serious. Monsters Belong to Multiple Elements in Splinteralnds across Fire, Water, Earth, Magic, Death, Dragon, and Neutral. This Introduces Strategy to the Game, in each Battle Gamers Play.
Every Monster might be Different, but they ALL are Connected in their Elemental Form and Must be Deployed with a Team. This creates a real strategy for every Battle that can be challenging for Players but at the same time, Not Impossible. The fact that you can Play Across Different Elements with your Monsters, and Form Strategic Team with Win Rate Possibilities is Truly a Unique Thing, Furthermore, Players need to also Watch out for Opponents that could pose a threat and Defeat their team.
Multiple Elements brings Diversity and Enables Every Player to Have an Edge regardless of If One or Two of their Monsters are Weaker in Health. For Example; A Typical Solid Team Deployed for Battle can consist of a Tank, Support, Sniper, and Last-man Target, with each serving a Cooperative Role Together, but Will most Definitely be Weak Standing Alone.
This Spree of Randomness and Teamwork Makes Splinterlands NFTs Stand Out Alone and Show their Importance in Match-Making.
Summoners & Monsters: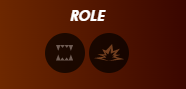 The Storyline Between Summoners and their Elemental Monsters has been with the Game right from its early release, and this is what the Battle System Revolves Around: Summoners Deploying their Monsters against Opponents. Summoners are fewer than Monsters in number but are still Approachable by Gamers i.e, Players can Own Both Summoners and Monsters. This adds a Unique Touch to the Game, and without this (i.e only monster cards), the game would have lacked that extra bit of intensity and variety that it now has.
Summoners are the Foundation of Matchmaking and with their Special Ability to add Enhancement to the Fighters(Monsters) of Your Battle, Gamers spend a lot of Think Strategizing over How Summoners and Monsters will Blend Well Together. Furthermore, Players have More than one Elemental Summoner available for Battle and Each presents different Enhancements for Your Monsters that depending on your Enemy's choice of Summoner, could be the Major Reason for Victory or Success.
Continuous Card Packs Editions;

Splinterlands hasn't stopped at just One Card Collection Edition, and have since released 7 other Pack Editions(Beta, Promo, Reward, Untamed, COL, and Riftwatchers) to join the First and Original Release Alpha. By Releasing newer Editions of NFTs Card Packs provides not just Balance to the Economy, but Adjusts the PowerPlay Cards and gives Opportunity for New Comers to Learn, which I think is Key. In this way, it becomes almost impossible for any one player to Master ALL the Monster Cards/Winning Tactics across the ALL Card Editions, providing an Equal opportunity for ALL Players to Thrive.
Card Packs Editions Create Continuous Excitement for Gamers in the Ecosystem to Re-evaluate their Battle Strategies, Market Decisions, Open up Renting Opportunities, Giveaways, and Writing Prompts in Hive Blogs which are all part of the Uniqueness that Splinterlands NFTs Card System creates.
NFTs Card Utility:
One of the Core Advantages that Splinterlands brings is the Ability to Earn through a plethora of ways, you aren't just restricted to one earning channel and Players have constantly found new ways to Unlock better Earning Opportunities suited to their Playing Style. Earning in Splinterlands is a simple quest that is facilitated by just two Steps: Owning the Sorcerer's Spellbook and Purchasing just a Few Cards(or starting with the Free Base Cards).
The following are some of the popular ways Gamers are earning in Splinterverse Today;
By Competing in the Bi-Weekly Seasonal Ranked, where Players Stand the chance to Win SPS, Cards, Packs Totems and More depending on your Ranked Level
By Competing in Events & Tournaments hosted by Splinterlands and other Community Gamers.
By Renting Out your Cards, that are not in Active Play to Other Players can be a great Source of Income, and Players are paid in DEC tokens.
By Writing and Sharing about your Gaming Experience in Splinterlands. This is a Surefire way to Earn Extra Income along with your Playtime Income. Furthermore, there are always ongoing challenges where Players receive Upvotes for Writing About Splinterlands such as ; Share your Battle, Social Media Challenge
These consist of some popular ways thousands of Splinterlands players are Earning from, but of course there are countless communities and Events that Open up more opportunities to earn from your Splinterlands activities, it all depends on which pie you want a piece of!
What's Next: Talk about a 5-year Splinterverse
This Post has Shared most of my thoughts on the Uniqueness of Splinterlands TCG Game and it's one among the examples of most Quality Games in the Gamefi Space, which also sets to prove why it's been Dominating the Leaderboards (Calcultaed based on DAU and NFTs Marketplace Activity) since I discovered it in Spetember 2021.
The Gamefi Space is filled with all sorts of Games, with many factors that makes them either exhilarating or subpar to Gamers, but regardless of what the next 5 years holds for this space, I believe that some of the following factors that makes Splinterlands Unique as we've seen above will as well, be Required for the Next Top Gamefi Ecosystems to Emerge, Although they will be Tested with more Demand in Quality and NFTs Utility.
Will the Splinterverse Remain in the Race as it continues to Deliver Regular Updates and Exhilirating Gameplay Activites for Gamers?, One thing it has shown us thus far is that, it has what it takes!