Hello Friends,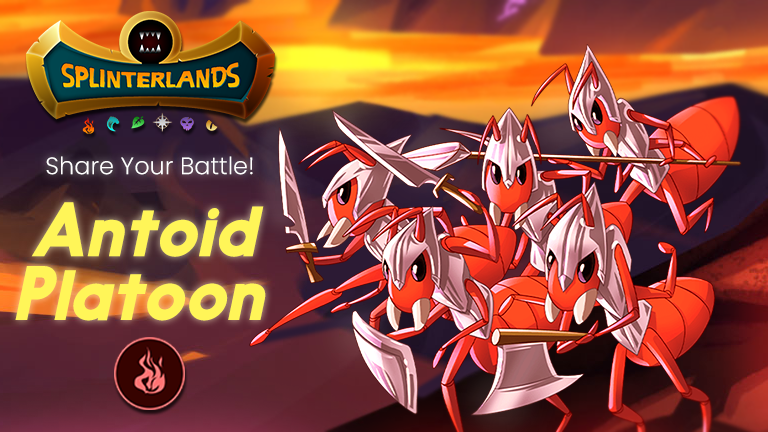 https://peakd.com/hive-13323/@splinterlands/share-your-battle-weekly-challenge-antoidplatoon
Well, well, well, it's that part of the time where we all battlers keep looking into that special page AIRDROP and yes, the next airdrop is expected now in few minutes as Grandmaster Rathe, the Life splinter summoner will be claimable soon on selling 9 million Chaos Legion packs!!!
By the time I started editing this blog, I have, infact, most of us, have claimed the Grandmaster Rathe and I am delighted to say that, for the First time, I got a gold foiled card airdropped as I got a gold foiled One and 8 regular foiled ones for the 3.6K+ packs I have purchased so far.
Life has been busy for me in the last few months and the less number of blogs I am writing, confirms that :).
Here I am with One more blog for Splinterlands Weekly Challenge of SHARE YOUR BATTLE and we have a Chaos Legion edition monster from Fire Splinter in Antoid Platoon for this week's challenge.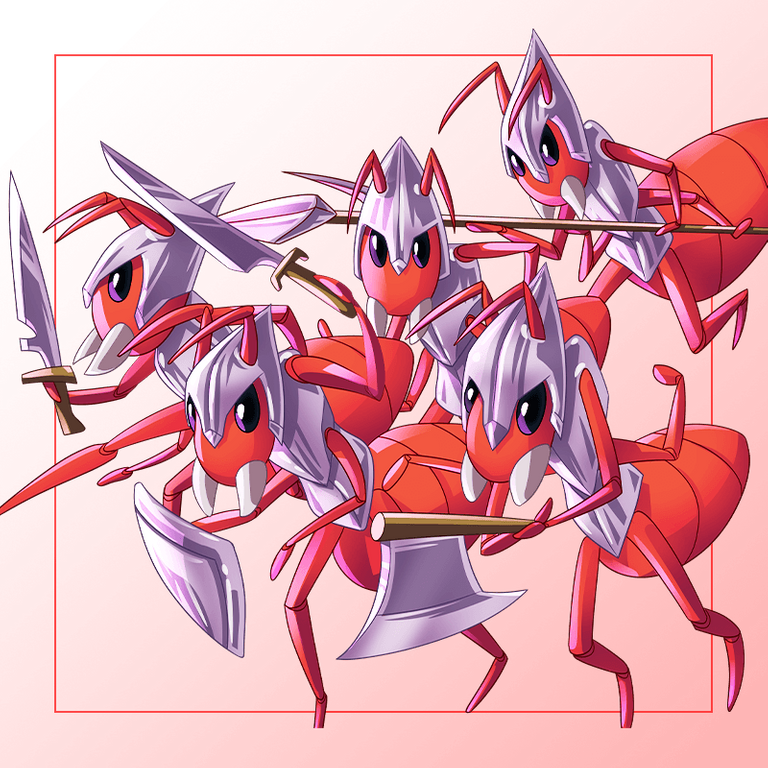 This Chaos Legion edition monster is a good One when there is more health to it and it can keep increasing that as it has the scavenger ability and since this battle had an equalizer rule set, I could happily use it at the front.

Stats: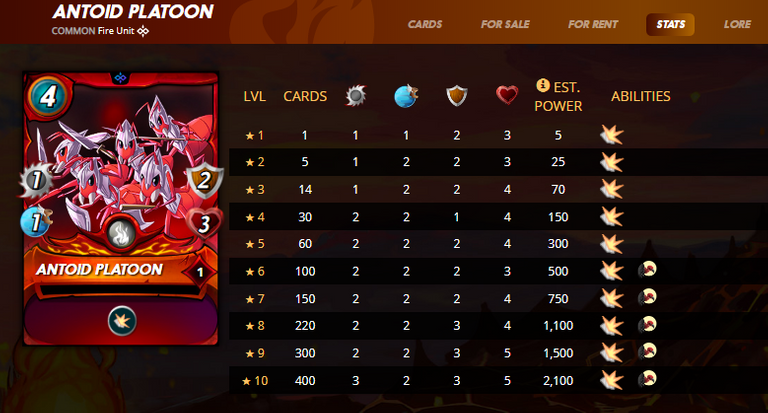 The stats for this monster are not that great in terms of melee attack and speed, but, it's not for the speed and attack, but for the evading act and keeping other monsters by taking maximum blow as it's health keeps growing and against melee and ranged attack, it can take lesser blow due to shield ability.
It starts with 1 melee attack and can goes up to a max of 3.
The speed is almost in line with it's attack as it also starts at 1, but can go to a max of 2 only.
The best part for it is the armors it has which can vary between 1 to 3.
The last thing is about it's health which starts at 3 and can be a max of 5 as per original stats, but, since it has scavenger ability, it can keep increasing it's health with every monster getting removed.
The abilities for this monster are the shield and scavenger and both keeps it safe and longer against melee and ranged attack, which means, needless to say, it's vulnerable against magic attack.

Battle and Lineup: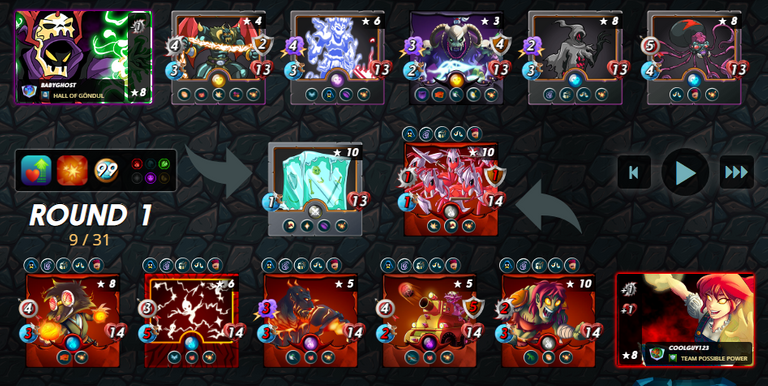 https://splinterlands.com?p=battle&id=sl_34b41e3ab11f819d58a22721f9640010&ref=coolguy123
This 99 MANA cap battle had 2 nice rule sets in equalizer and blast and the lineup from me for this was as below:
Lineup:
1. Antoid Platoon: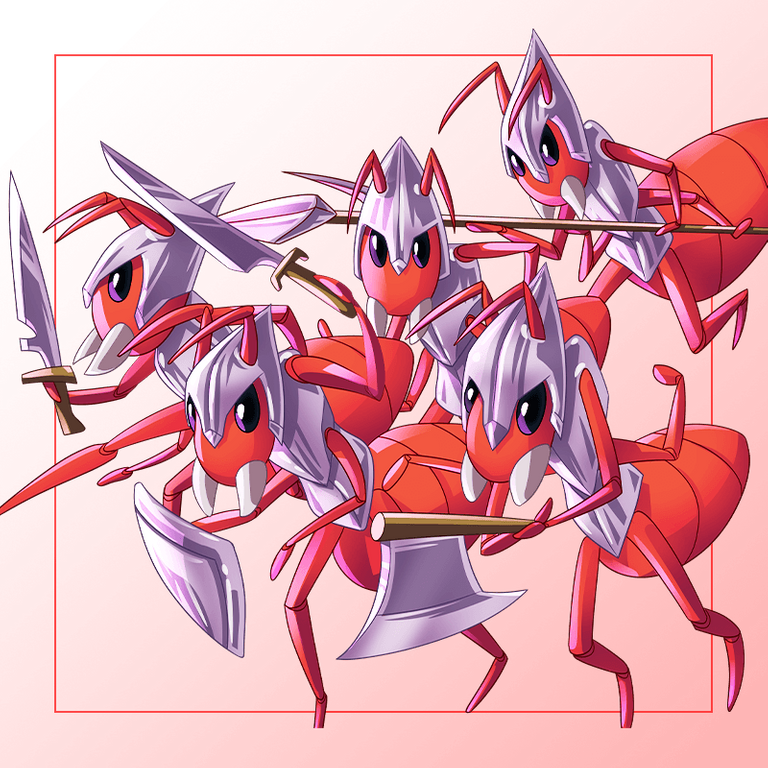 Used this because it's being the theme monster for this week.
It turned out to be a good one for me even though opponent had 3 magic monsters, it gave a tough fight before getting removed.
---
2. Radiated Brute: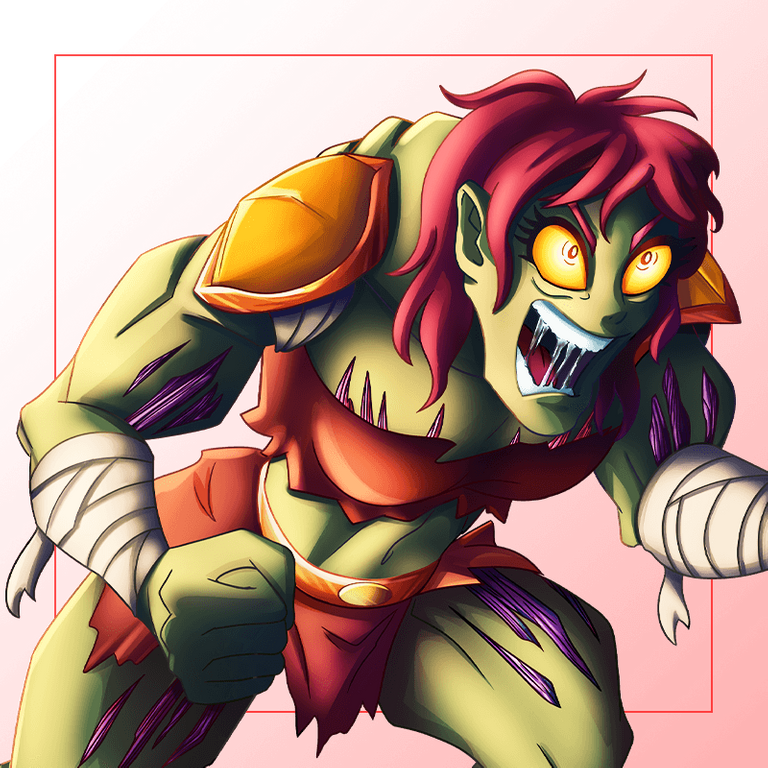 My usual number 2 now as it can be a dangerous customer with enrage ability and can take out even very huge monsters.
---
3. Lava Launcher: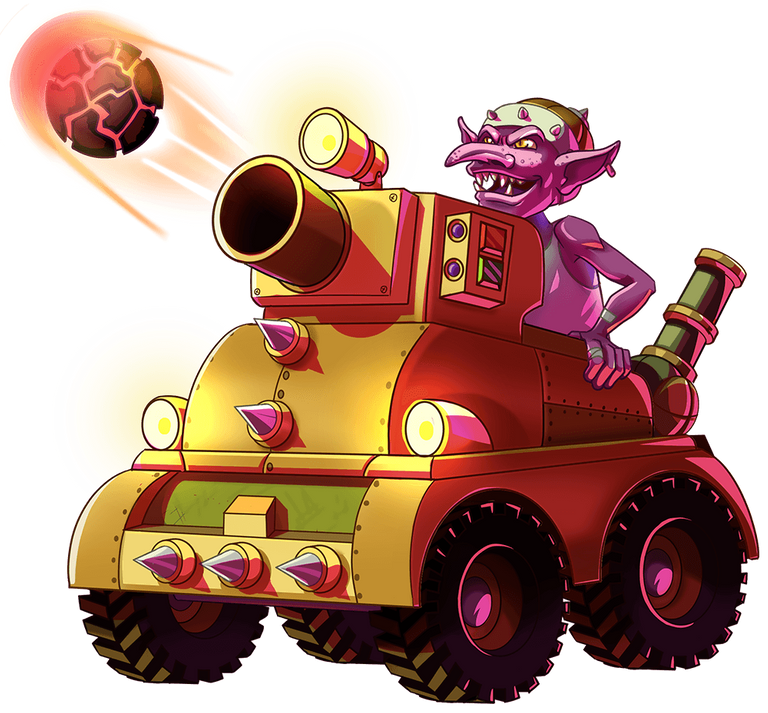 Used this for stun ability and this can even be a back up front monster because of it's close range ability.
---
4. Djinn Inferni: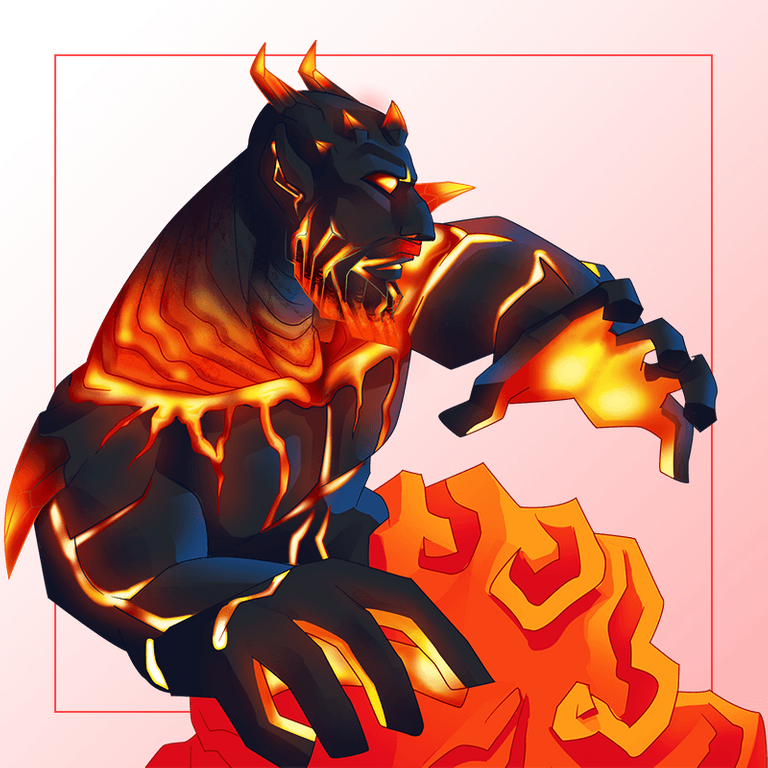 This turns out to be another stun ability monster which can attack with double strength against monsters with 10+ health.
---
5. Spark Pixies: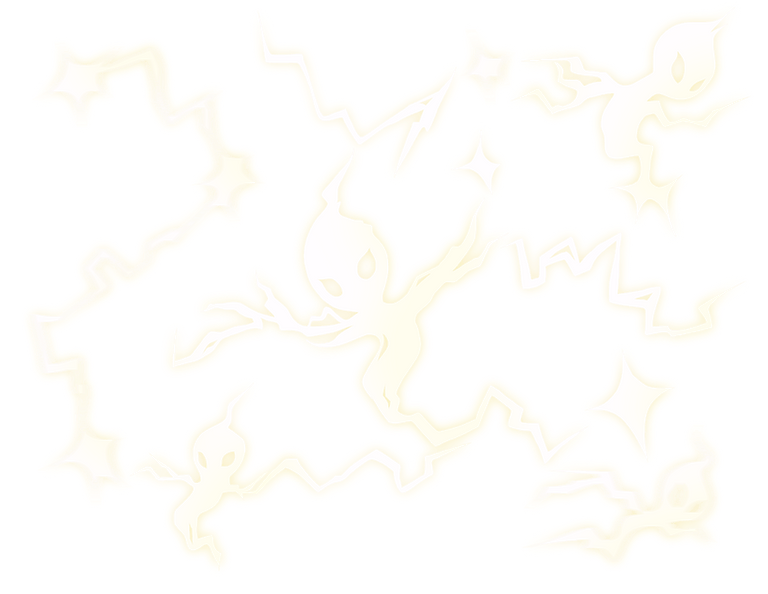 And another stun ability monster with high speed which makes it a good one.
---
6. Scavo Firebolt: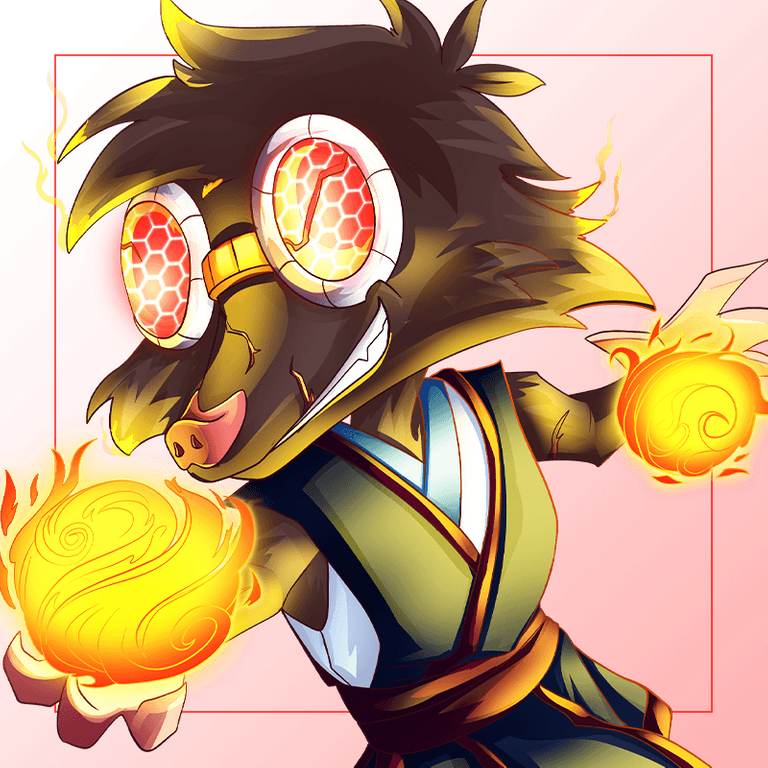 Lastly, I used this high ranged attack monster to complete my lineup and have maximum impact.

Battle:
Here I go with few screenshots from the battle as I cruised to victory in round 5.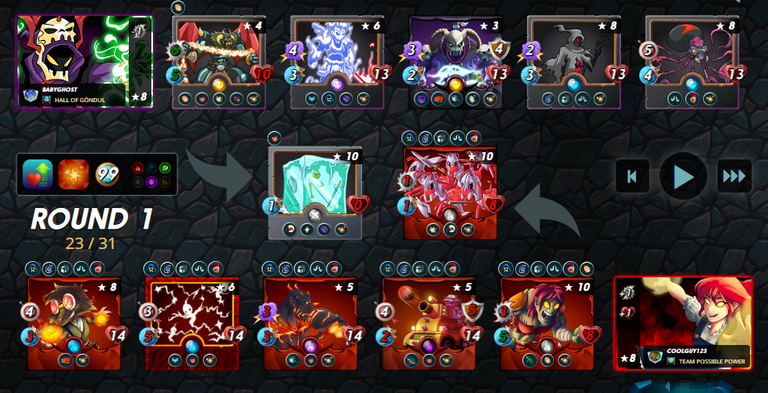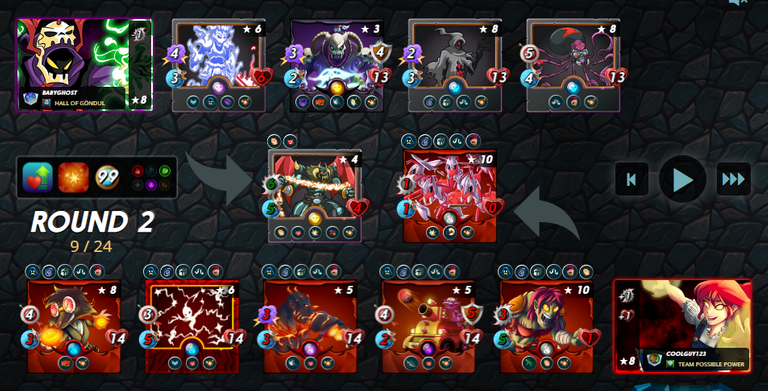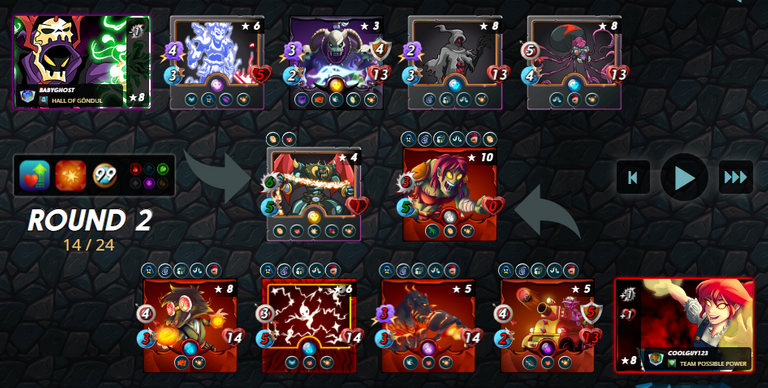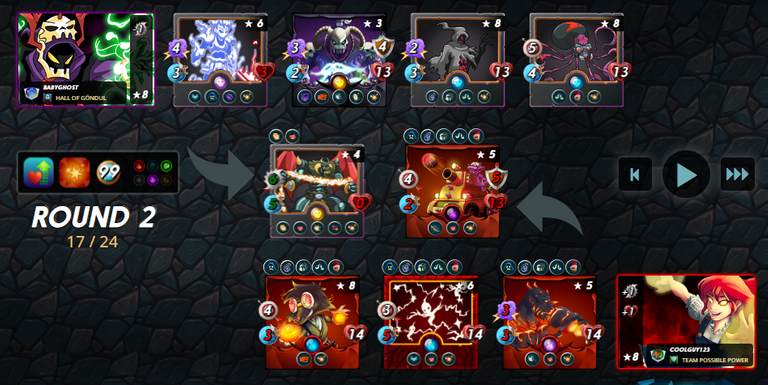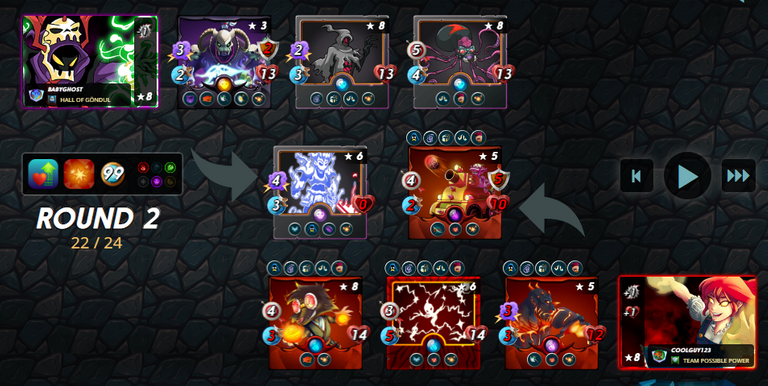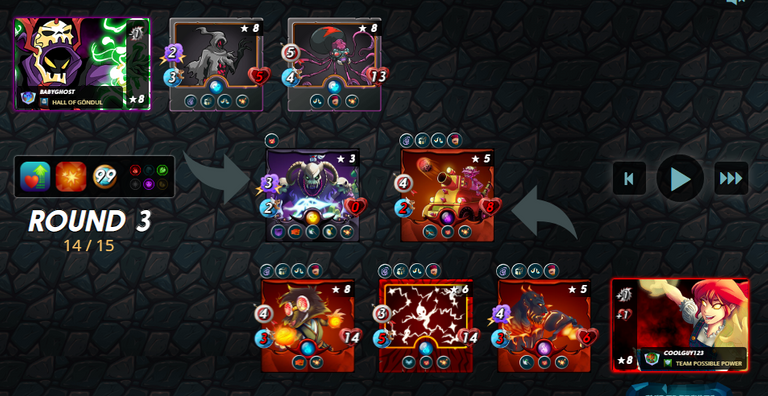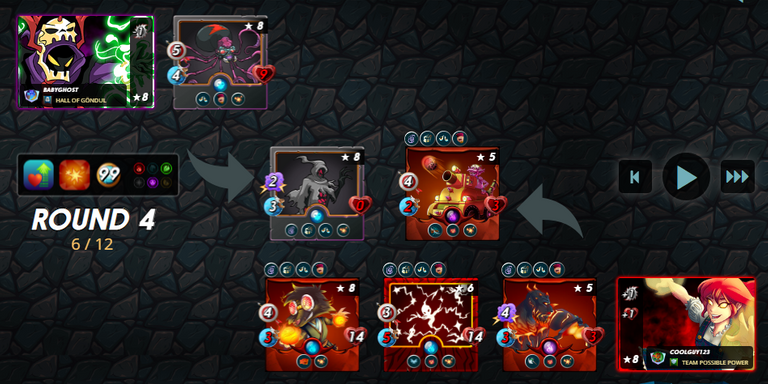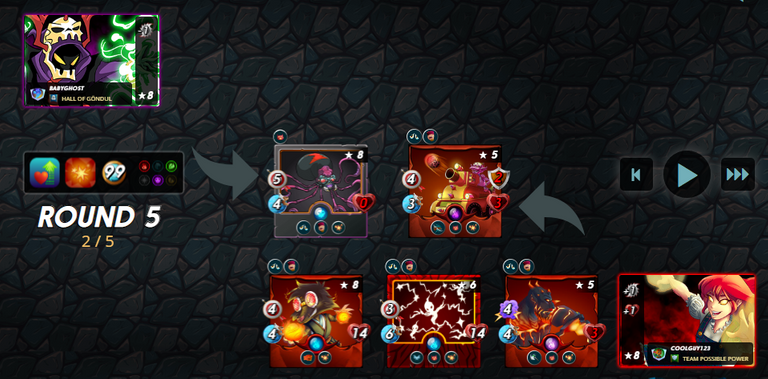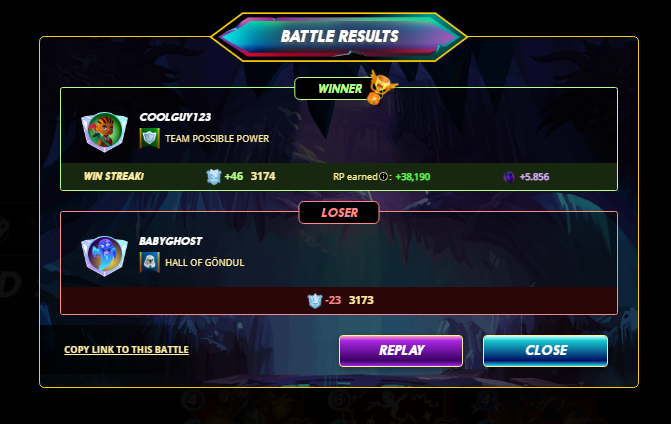 Questions and Answers:
Did my strategy work? What will I try differently next time?
I think so, the stun monsters did the trick to get rid of monsters like Lord of Darkness, Phantom Soldier and all and the strategy did well here.
---
Do I like ANTOID PLATOON? Why or why not?
I do like to use it more and more after seeing this battle and I think it will be a good choice when there is no magic.

That ends this blog and it's all Grandmaster Rathe right now and my hands are itching to use it in a battle and express my views in another battle.
Until then, have a great week ahead :).
Thanks and Have a good day :)

Join the new Official Telegram for Splinterlands via link given below to participate in contests and have fun.
---
Not yet signed up for Splinterlands?
You can join using my referral link: splinterlands.io and get some monsters from me :)