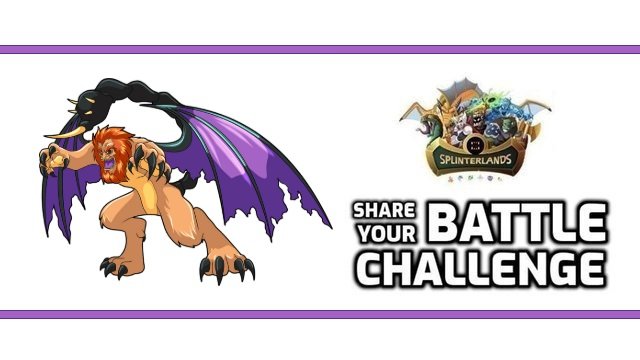 Another chance to highlight a Splinterlands card this week with the Share Your Battle Challenge This week it's the Dargon Manticore Card taking it up....
---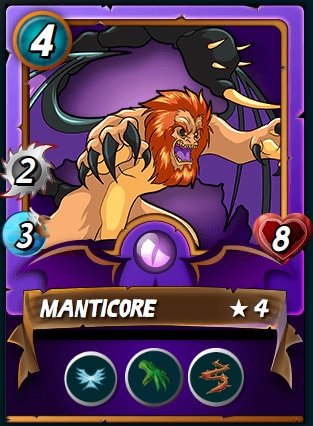 I'm a personal fan of the Manticore and use it quite often in my regular play combined with the Daria Dragonscale Summoner. Both are fully printed Reward cards I got from completing daily quests. The Fly and reach abilities on a level 4 Manticore make it an excellent 2nd card while the thorns ability and low mana cost for 8 health also make it a good option in 1st position. The inspire ability from other cards also makes this card extra powerful.
---

---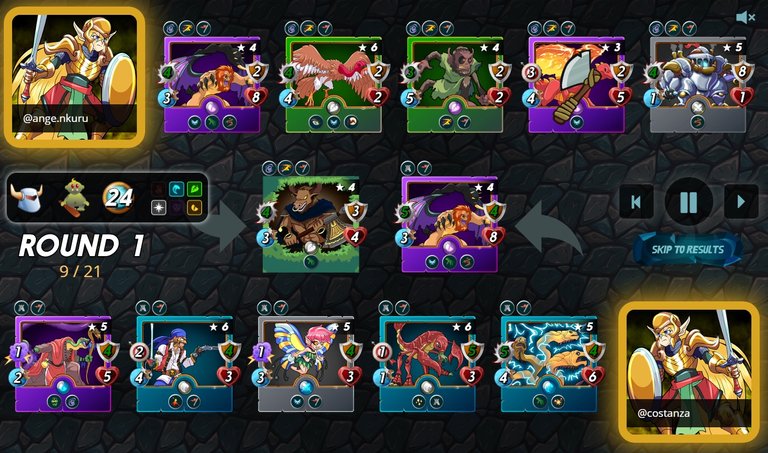 The Rules for the game were Armored Up & Little League with a 24 Mana Cap. This only allows cards of 4 mana or less to be used while giving them all 2 armor.
The plan for this battle was to maximize Melee & Blast power. The Daria Dragonscale summoner is often my main choice. I put the Manticore first Followed by the Electric Eels which has Reach and Blast. These 2 cards combined with summoner plus the Enchanted Pixie & Pirate Captain gave them a +3 Melee Bonus which is massive. The level 6 Crustacean King is pretty much a must in every Water Deck as it gives Armor and healing. To finish it off, I opted for the Serpentine Mystic which has Magic attack bypassing the shield and giving the affliction ability to prevent the opponent from healing. Overall quite a strong line-up which ended in an easy win.
---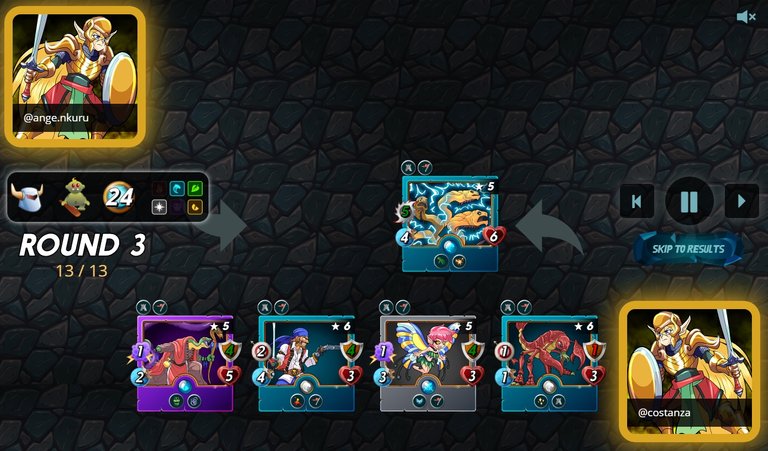 ---

---
Previous Weekly Challenges
Splinterlands | Undead Minotaur Challenge
Splinterlands | Spark Pixies Challenge
Splinterlands | Serpent Of Eld Challenge
Splinterlands | Gelatinous Cube Challenge
---
SIGN-UP PROMO OFFER
Everyone who is willing to test out the game using my Referral link will get a whole bunch of extra cards leased out to them when they end up getting the Summoner's Spellbook. To check out the full deal check this post. To get a better view on how much $$$ Playing Splinterlands can potentially earn you, check my March Earnings Report (+76.153$)
The next person who gets the Summoner's spellbook will get these 2 great cards leased out on top of all the other cards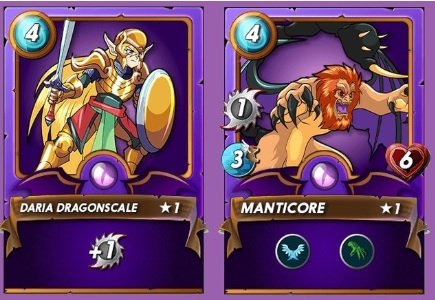 ---
---