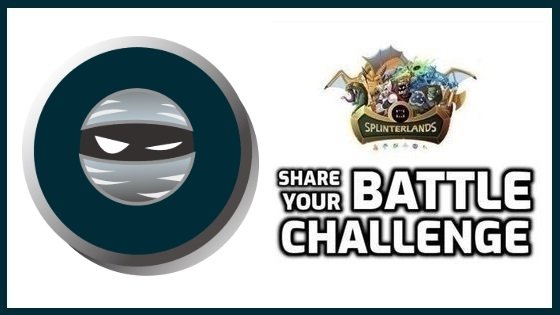 Another Ability is highlighted in the Share Your Battle Challenge. This time it's all about Sneak...
---

The Sneak ability allows to directly attack the last monster in the lineup and is quite often used. I would say if you use it to have at least 2 different sneak cards or 1 really powerful one as having just one mediocre can easily be countered by the heal, shield, or fly/dodge abilities. Sneak can also be countered by putting a low mana card like the Furious chicken last. These are all the available cards with sneak ability currently in the game...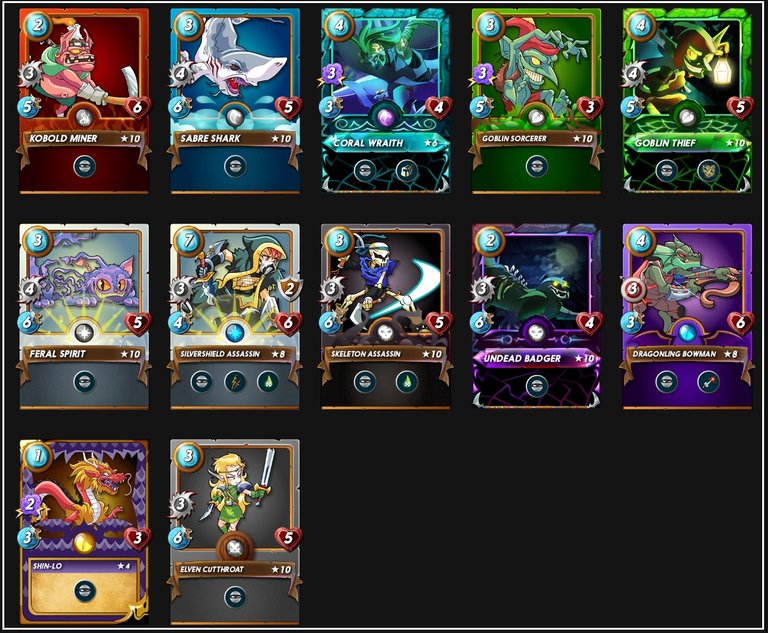 My favorites is the Silvershield Assassin because of the power it has along with the fact that it can act as a secondary tank in case the first card is killed. It is also a reward card and very cheap to get at a higher level. It is also the card I used for this challenge.
---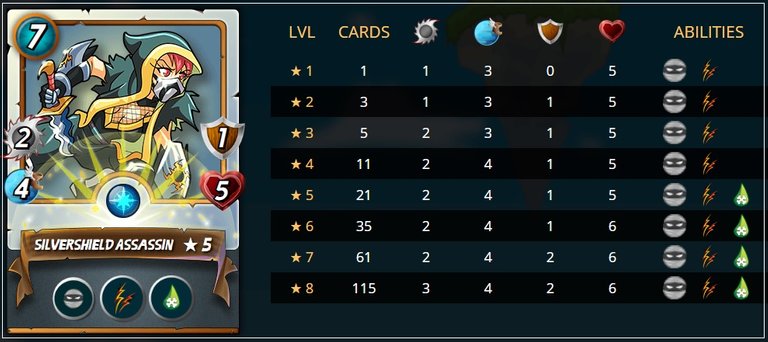 ---
The gale rules were Initial Health and No Heal. Perfect for the Life Summoner which has Armor which can be restored. The Silvershield Assassin also has 1 armor which can come in very useful. The game I played was against my good friend and DEC Hunters Guild co-member @borba. We both choose the Daria Dragonscale Summoner with the Life Cards as option.
---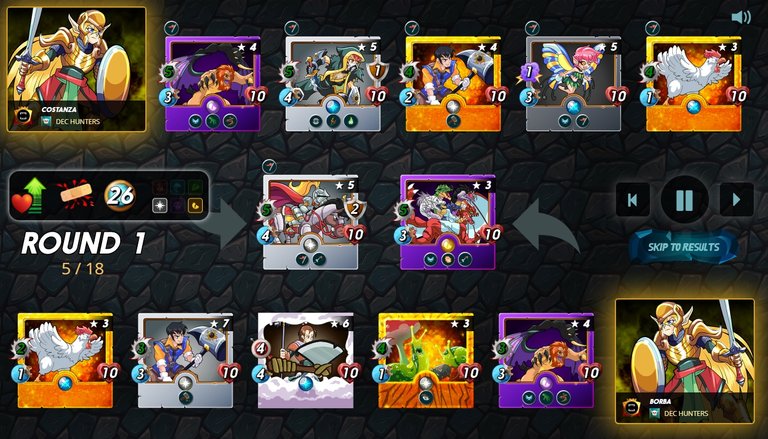 I always tend to go max boost on one specific ability and most of the time this is Melee Attack. In this game, I had a +3 attack on 3 attacking cards including the Silvershield Asassin which showed to be extremely useful. The Silvershield Knight in the first spot was protected by armor and got its health boosted from the rules also having Piercing and the Inspire ability. The Dragon Manticore came in 2nd to give a powerful 2nd hit from that position while also being able to act as a tank in 1st spot. The Enchanted Pixie gave all melee monsters extra attack and was protected by my golden Furious Chicken. Overall a very fun Battle.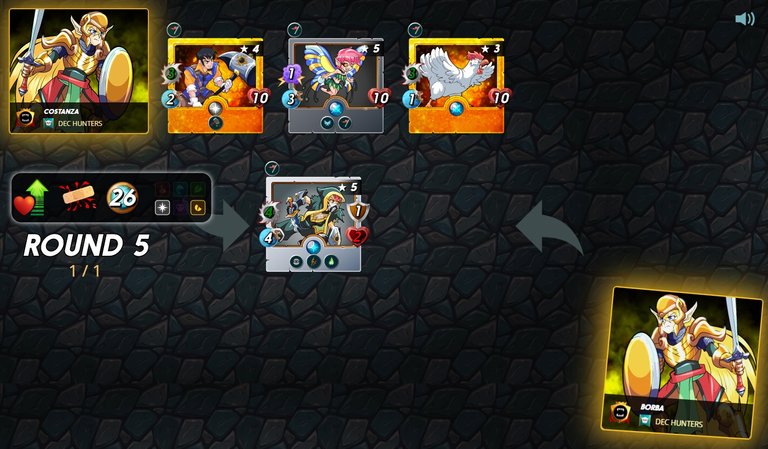 ---
---
Previous Weekly Challenges
Splinterlands | Opportunity Ability Challenge
Splinterlands | Javelin Thrower Challenge
Splinterlands | Giant Squid Challenge
Splinterlands | Serpentine Spy Challenge
Splinterlands | Goblin Mech Challenge
Splinterlands | Nectar Queen Challenge
Splinterlands | Manticore Challengee
Splinterlands | Undead Minotaur Challenge
Splinterlands | Spark Pixies Challenge
Splinterlands | Serpent Of Eld Challenge
Splinterlands | Gelatinous Cube Challenge
---
SIGN-UP PROMO OFFER
I continue to offer a deal where I lease out a whole bunch of cards to players who want to try out the game using my Referral Link. Full details on the may sign-up deal check can be found here (Link). I will be putting up an improved offer later this week and everyone who signs up before that will also get what's in there. To show how far you can climb up the ranking without having to invest extra aside from the 10$ summoner's spellbook. The last 2 players who signed up easily managed to reach gold Leagues.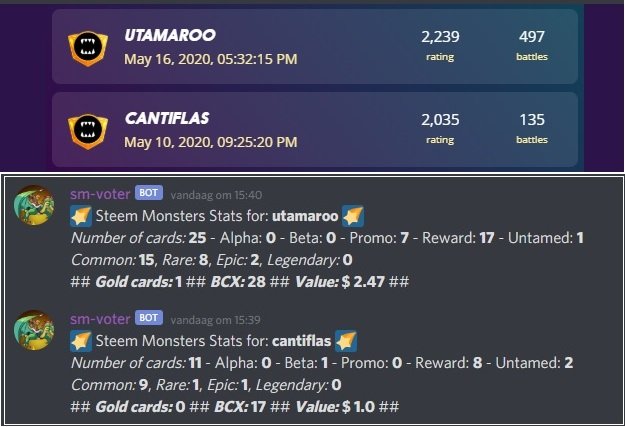 If you want to get a transparent view on how much playing the game can potentially earn check my Splinterlands April Results & Earnings Report (+134$) (Link). If you want tips on how to potentially freeroll the game & get great returns check (Link). Signing up with an affiliate link and purchases the Summoner's Spellbook currently will currently also give you a Free Random Untamed card from the @sl-giveaways account. Only 247 Cards are currently left in there.
---
---