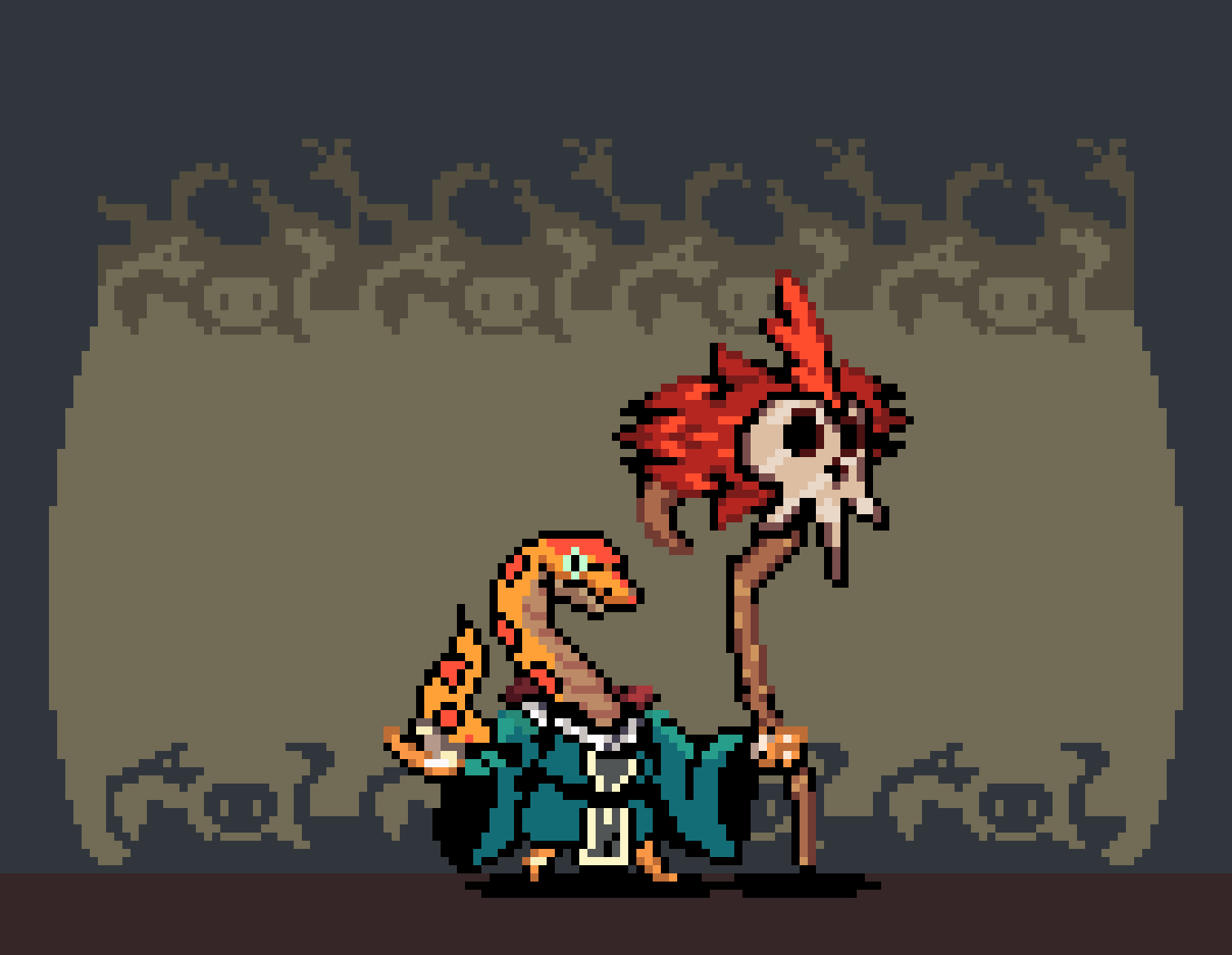 Hello friends, this is my entry to Splinterlands Art Contest 229. I was inspired by Kra'ar Xoc, a letter that in little league battles is proving very useful.
Hola amigos, esta es mi entrada a Splinterlands Art Contest 229 me inspire en Kra'ar Xoc una carta que en batallas de pequeñas ligas esta resultando muy util.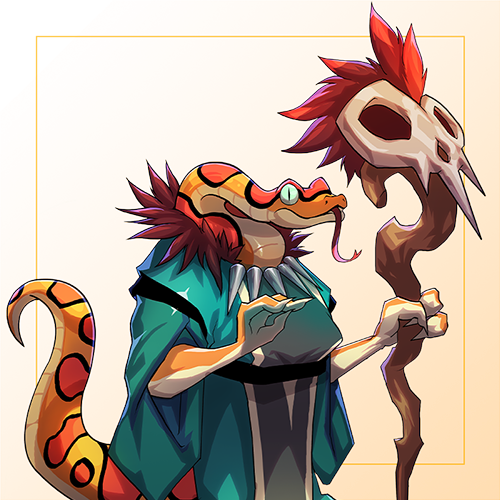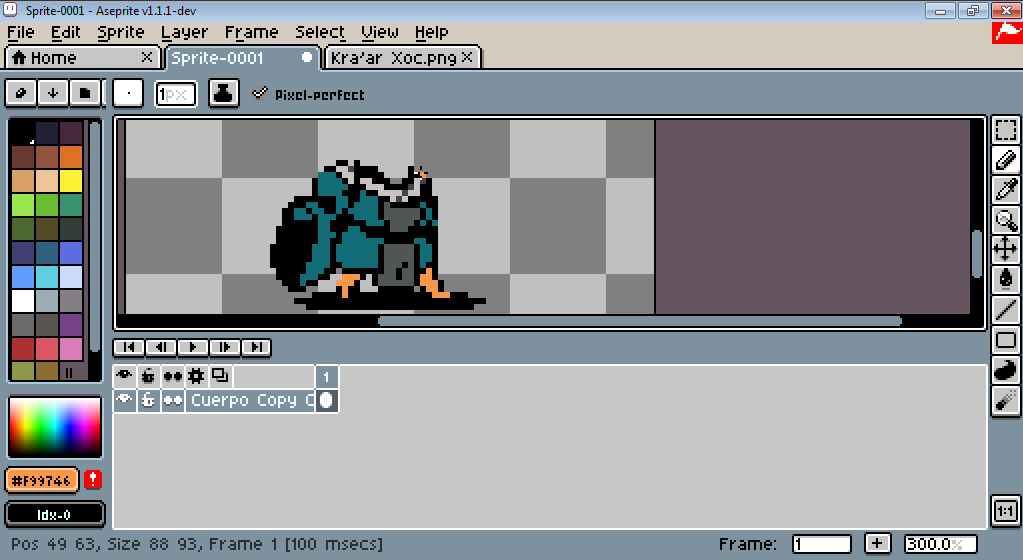 Comence boceteando el cuerpo de Kra.
Comence boceteando el cuerpo de Kra.


Finish defining and add details.
Termine de definir y agregue detalles.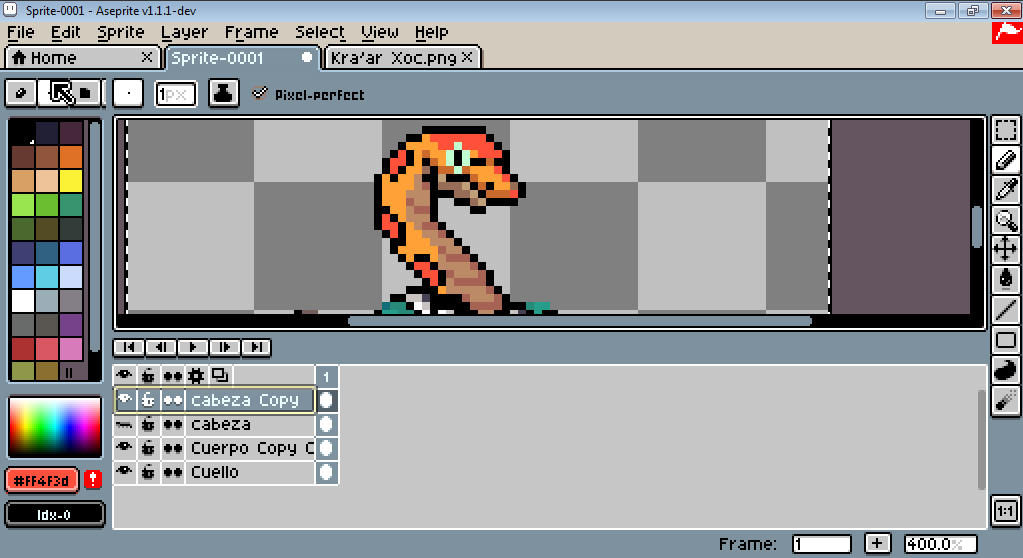 Add the head and neck on another layer.
Agregue la cabeza y el cuello en otro capa.

Modify a skull design and add spikes and red details that you also place on the clothing.
Modifique un diseño de craneo y le agregue picos y los detalles en rojo que tambien coloque en la ropa.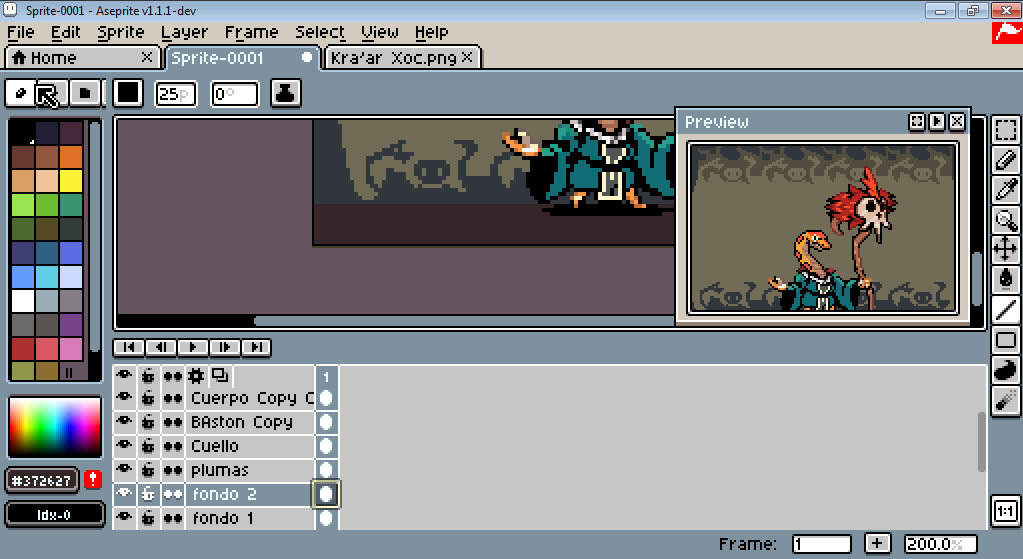 I designed the background like the inside of a shamanic cave with drawings of snakes, although some look like other animals.
El fondo lo diseñe como el interior de una cueva chamanica con dibujos de serpientes aunque algunas parecen otros animales.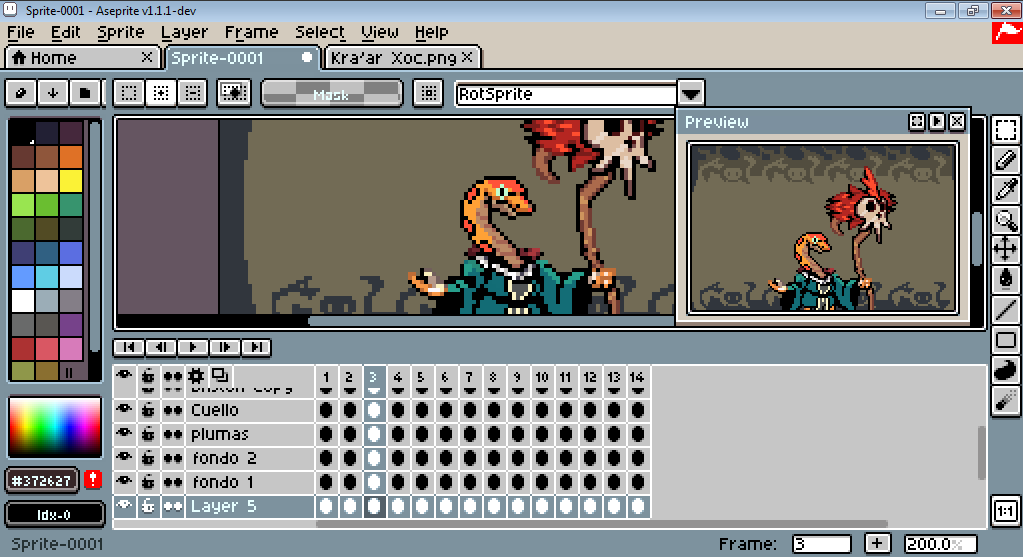 I made the animation moving the head and one hand.
Hice la animacion moviendo la cabeza y u na mano.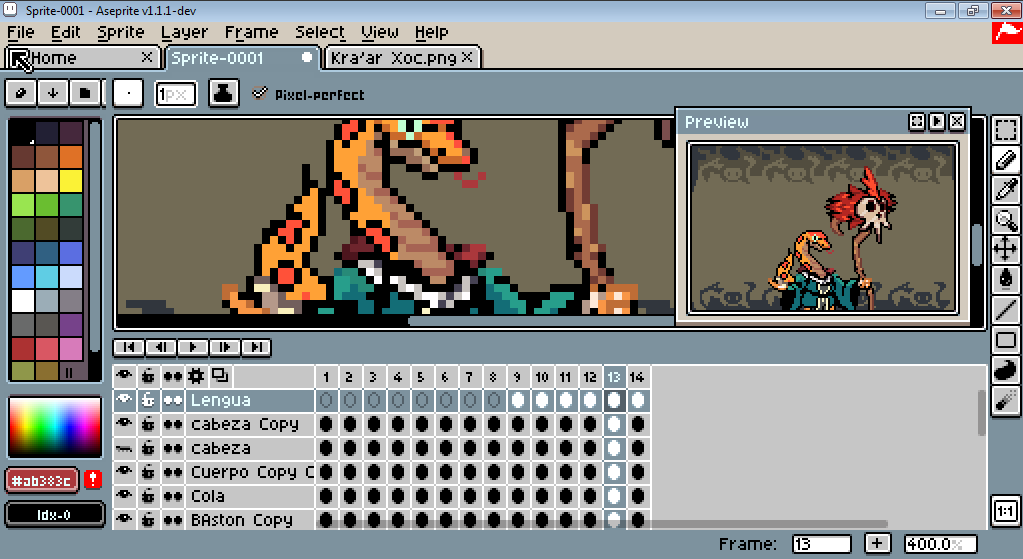 While looking for the name to save the file I realized that I didn't make the queue so I added it and also added the language.
Mientras buscaba el nombre para guarda el archivo me di cuenta que no hice la cola asi que la agregue y tambien agregue la lengua.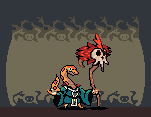 Completed animation, it would only be necessary to increase the size and that's it.

Animación completada, solo faltaría aumentar el tamaño y listo.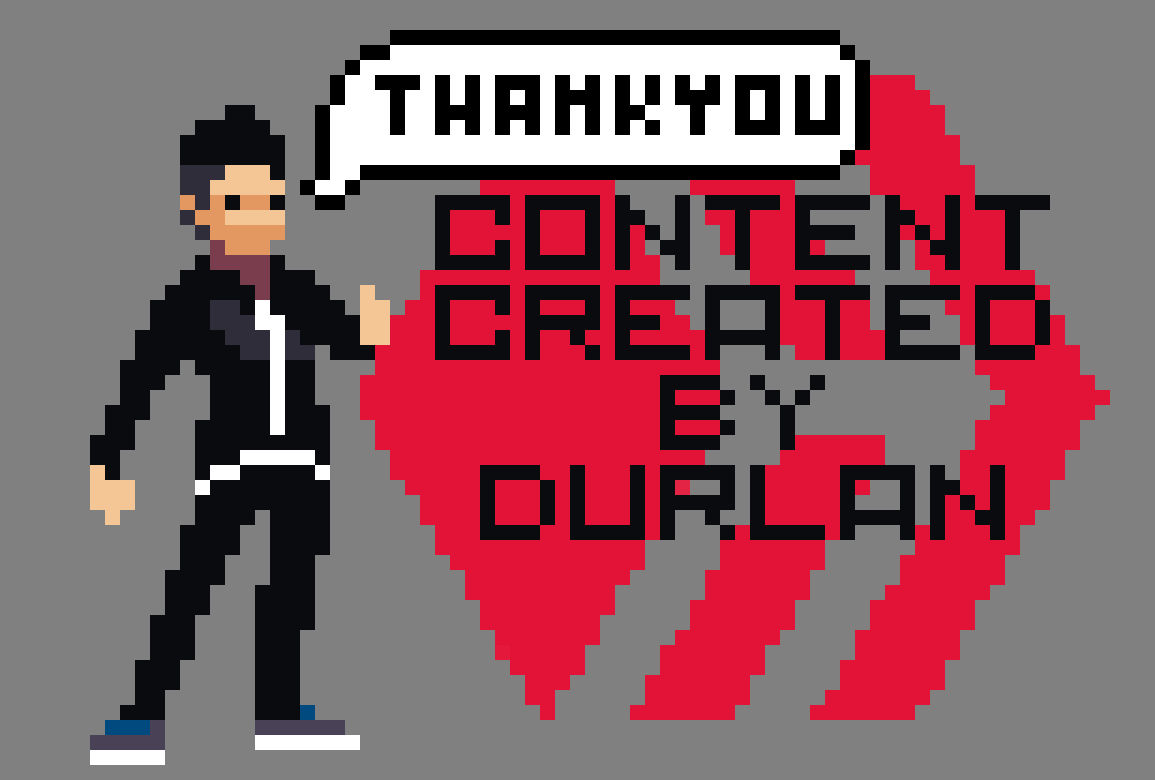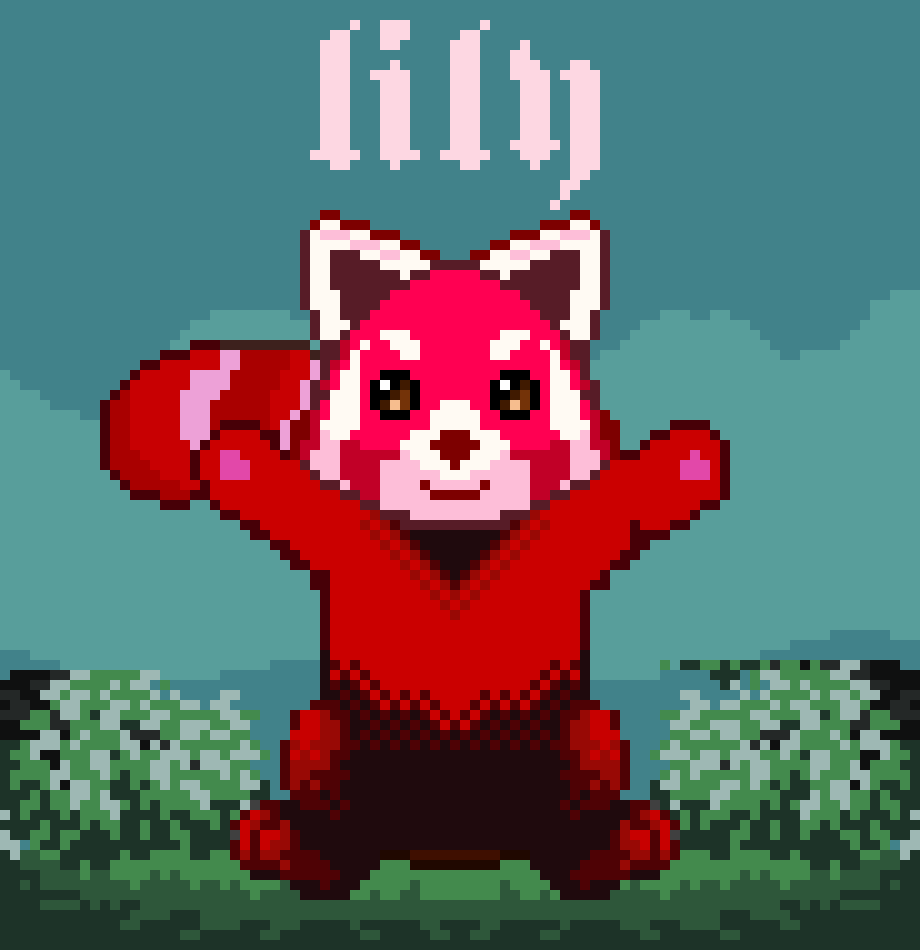 [ES/EN]Splinterlands Art Contest // Week 229// Lily Shieldpaw
Posted using Splintertalk