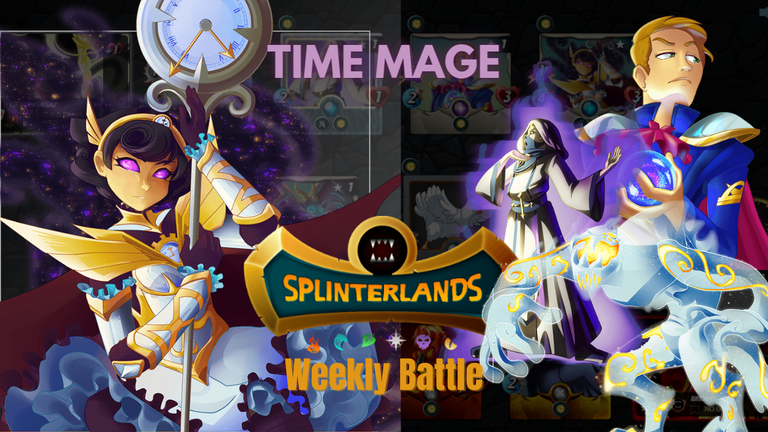 TIME MAGE
Hello, guys, this week we'll be taking a look at one of my favorite Chaos Legion monsters. I think I say that whenever I talk about Chaos Legion cards, but I can't help it! They're really good.
Anyway, this week we're featuring the Time Mage, a Rare Life Monster, which can be helpful thanks to her great ability, but I'll talk about that later. She's been a staple for my low mana life battles, and I'll show you my favorite strategy.
---
---
Lore

Time Mages are members of the Order of the Silver Shield and close associates of the Wizards' Council. They are trusted to peer through the fabric of time and reality to foretell the future or manipulate the present by slowing the flow of time. They can also speed up the aging process of armor, causing it to rust prematurely.

However, with such power also comes great risk. The future is ever-changing, and the ripples of time can affect everyone. Time Mages must undergo strict training to ensure they don't abuse their power and use it only for the most dire of circumstances.
---
---
Stats

The Time Mage is an incredible monster for her low mana. Thanks to her 4 mana cost, she can compete in Little League, and be a great asset to any team. But why is she such an asset? Well, her stats aren't that impressive, except for her 4 Speed, however she shines with her Slow Ability, lowering every enemy monster's speed by 1. In my opinion, Speed is the most important stat in this game, because you can defeat the enemy before they're even able to attack!

After leveling her up to max, she has 3 Magic and 5 Speed, which can be deadly. And she also gains the Rust ability, lowering the enemy armor, helping her physical-attacker friends.

Battle
Here I'll show you a battle using the Time Mage, and my favorite strategy. I'll describe it as best as I can, but nothing beats the feeling of actually watching the battle, so in this link you'll be able to watch the battle yourself.
---
---
Ruleset


Holy Protection: All Monsters have the Divine Shield ability, so they ignore their first attack taken.
Allowed Splinters: Fire, Water, Earth, Life, and Dragon.
---
---
Team

With the Holy Protection ruleset, it's important to focus all attacks in a single monster, to defeat it quickly, and also use a lot of monsters to take the enemy attacks.
Card
Description
MOTHER KHALA

I normally use Lorna Shine for this strategy with the Time Mage, however, since we already get Divine Shield from the ruleset, I used Khala for the extra health.
GARGOYA SCRAPPER

For a 1 mana cost, with Divine Shield, it can take some attacks from the enemy, protecting my heavy hitters.
SOUL FIEND

Just like the Gargoya Scrapper, it can take some attacks from the enemy, protecting the rest. It's even more impressive in that it doesn't cost any mana!
TRUTHSPEAKER

Every allied monster gets +2 armor, which, combined with Divine Shield, makes the front tanks sturdier than ever, especially against physical attacks.
DAX PARAGON

For only 2 mana, this monster deals some nice magic damage. It's the equivalent of Ice Pixie, and he's been a staple of my team ever since getting him.
TIME MAGE

She's in the back position to serve as a dodge tank against possible sneak attacks, thanks to her high speed.
---
---
ROUND 1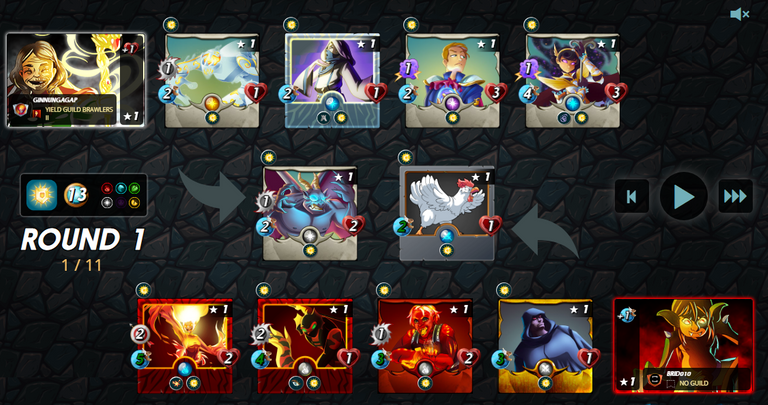 The enemy went with Pyre's +1 Speed, however, thanks to the Time Mage, that buff is negated.
During this first round, not much happens, since everyone has the Divine Shield.
My magic attackers defeat the Furious Chicken, and my Soul Fiend is left without any armor, from the enemy attacks.
---
---
ROUND 2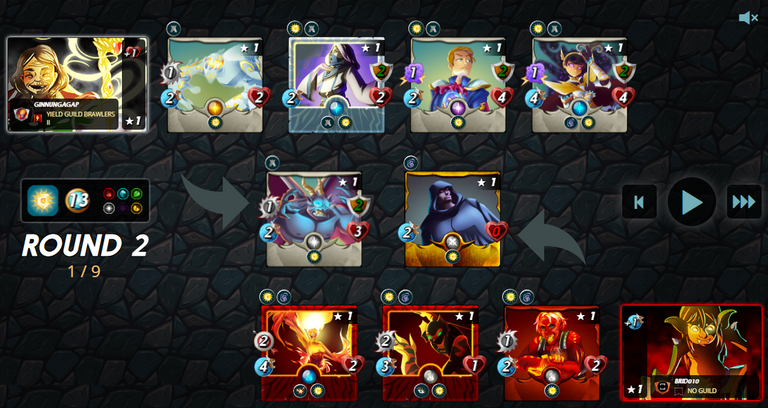 The round starts with the Time Mage defeating the Chaos Agent.
Right after, the Serpentine Spy defeats the Soul Fiend.
The Gargoya Scrapper and Radiated Scorcher attack each other, dealing 1 damage each.
Once again, nothing much happened this round, but since the enemy has much lower health, I'm feeling great.
---
---
ROUND 3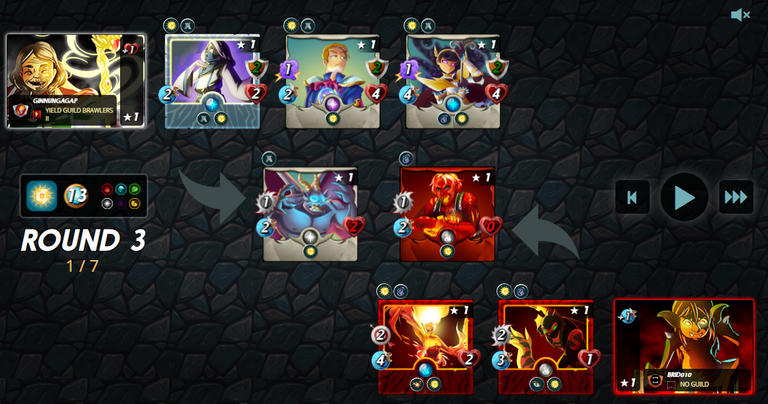 Once again, the Time Mage starts by defeating an enemy.
Then, the Fire Elemental defeats my Gargoya, and the Serpentine Spy removes the armor from the Truthspeaker.
Finally, Dax removes the Divine Shield from the Spy, leaving him open to attack.
---
---
ROUND 4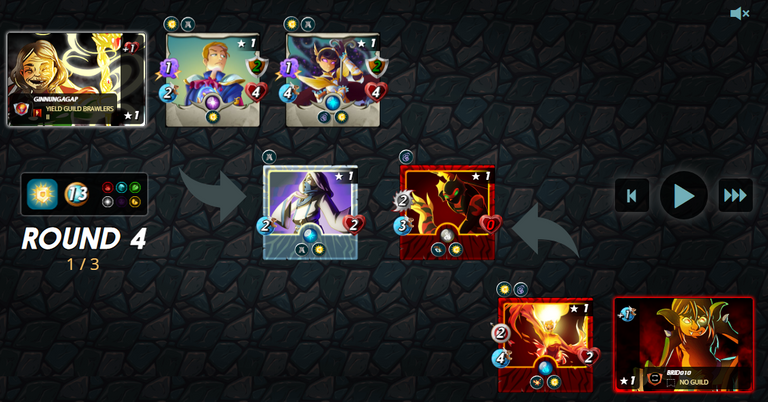 As usual, the Time Mage starts by defeating the front enemy. This leaves the Fire Elemental in the first position, which means that she can't attack anymore, so it's just a matter of time before she's defeated, winning me the battle.

Final Thoughts

The Time Mage is a great card. In this specific battle, she was able to negate Pyre's buff. If I hadn't used her, the Spy and Fire Elemental would have out-speeded all of my monsters, possibly defeating them quickly.
Apart from the featured card, the Truthspeaker with Divine Shield is a great combo, especially for low mana battles, since the 1 mana monsters can last a lot longer.
I really really like this strategy. So much that I'm afraid that it'll become more mainstream after this post. But I hope that this can help a few of you win some battles.
---
---
If you want to be part of the incredible community of Splinterlands, click here!