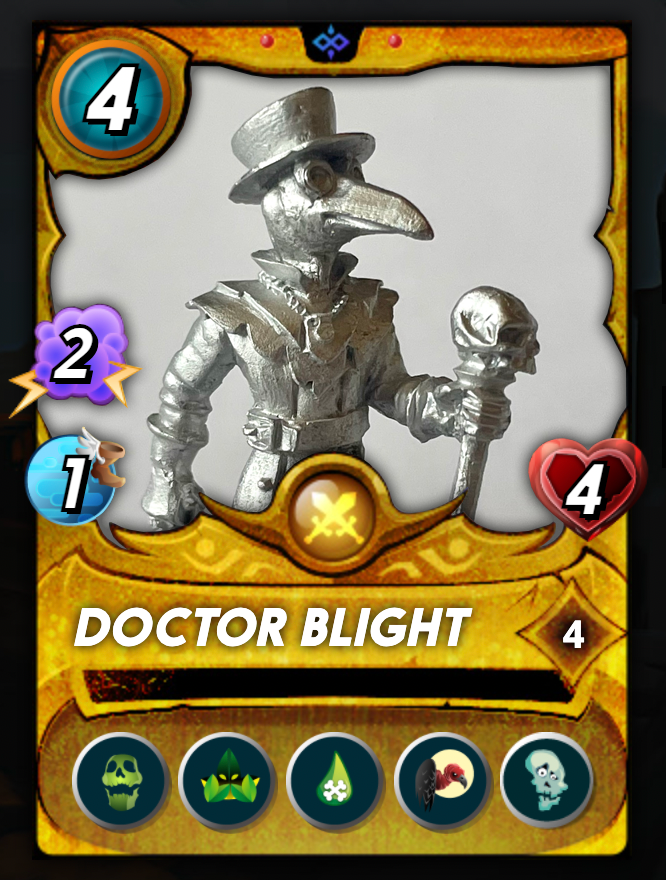 (Card border art property of Splinterlands.com)
I've been an avid fan of fantasy gaming from an early age but back in the day, prior to the internet, computers and consoles being what they are now, we had to make do with Dungeons and Dragons rulebooks, paper, dice and if you were lucky, wargaming figures and handmade battlefields or dungeons.
That was my entry into fantasy gaming and I've always had a soft spot for weighty metal figures that you can hold in your hand.
It also discouraged cheating, knowing that at any moment a disgruntled player had access to spiky metal projectiles!
Fast forward to today and although I've been involved in Crypto for a number of years, Splinterlands is my first dive into a decent crypto based game... and it's fantastic (Although, call me Captain obvious but I doubt this is news to any of you!).
I'd class myself as a newcomer to Splinterlands as I've only been a member of the club since July but it's been a fascinating journey seeing the art, characters and lore develop since then. From day one on seeing the card art, I can remember thinking 'Wow! these would make cool tabletop miniatures'...
Luckily for me (and hopefully you), my fantasy gaming hobby grew into learning how to make and produce wargaming figures to a decent level and I now have the contacts and equipment to turn my thoughts and ramblings into physical items...
So Behold! A 32mm tabletop wargaming collectable figure of Dr Blight! Traditionally hand sculpted and cast in metal!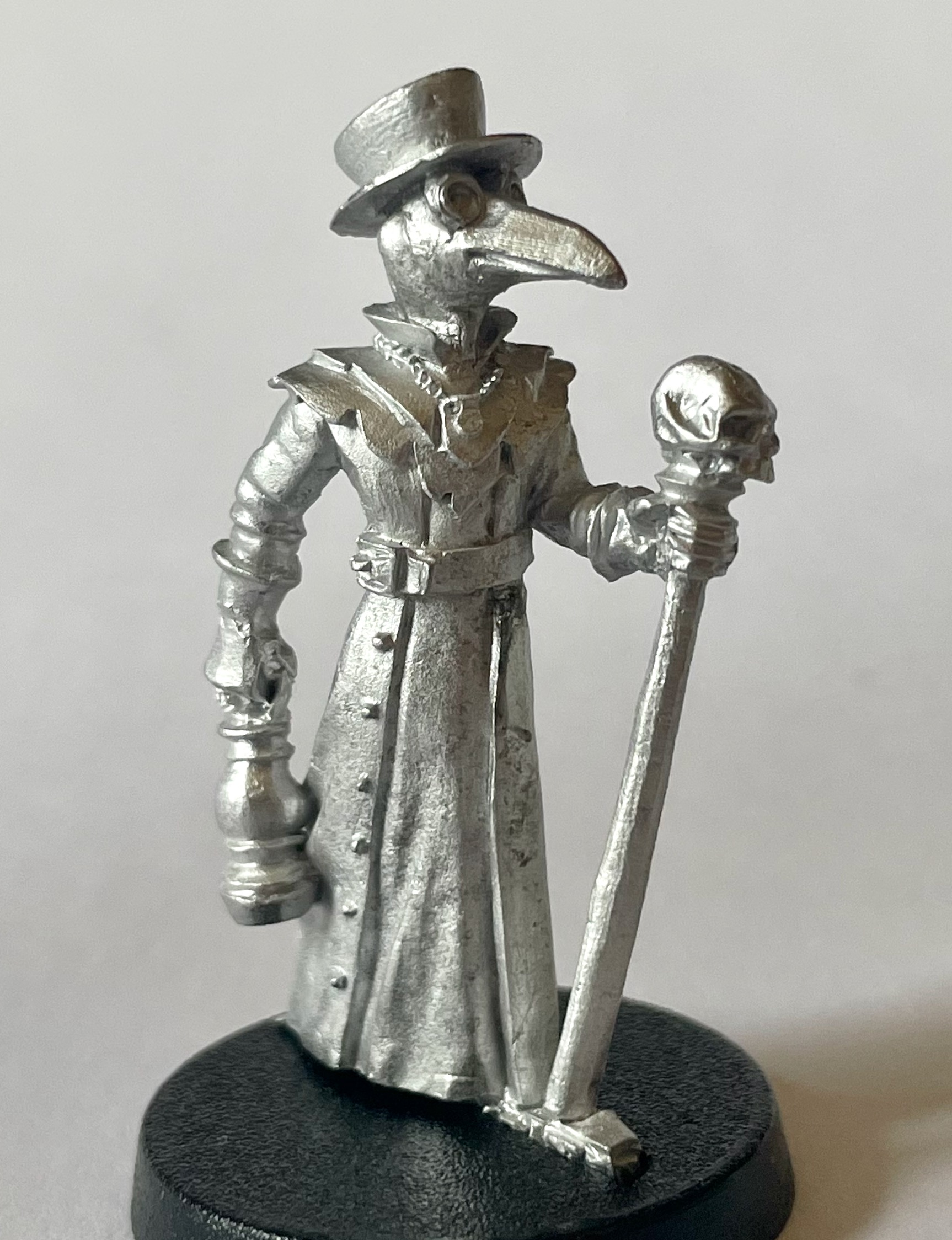 So how does one make a wargaming figure? Well it starts with an idea, then you need to find a skilled sculptor to turn those thoughts into physical form. For this figure I recall seeing some Splinterlands teaser art of Dr Blight standing at the bottom of a flight of stairs looking mysterious and noble and thought that this would make the perfect 1st miniature.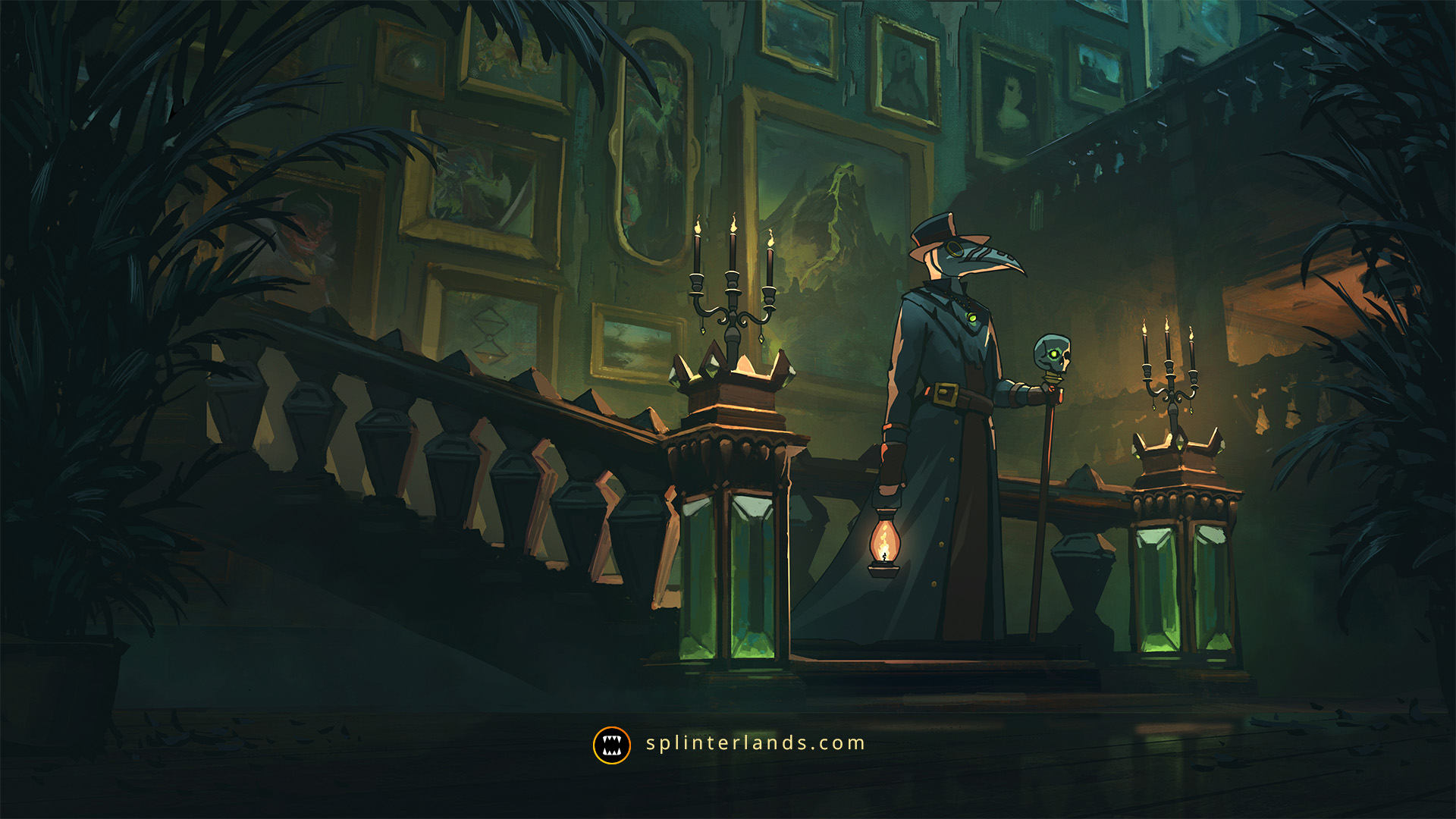 (Image property of Splinterlands.com)
I contacted a sculptor who I'd commissioned minis from in the past and asked him if he would sculpt me a miniature inspired by the art, to which (for a fistful of dollars), he readily agreed!
At the time, this started out as a personal project for my own enjoyment but when the initial sculpt was made, I got such good feedback from my miniature wargaming friends that I realised this may be the perfect opportunity to introduce tabletop wargamers to the concept of online gaming and bridge digital ownership of game-pieces with physical representations.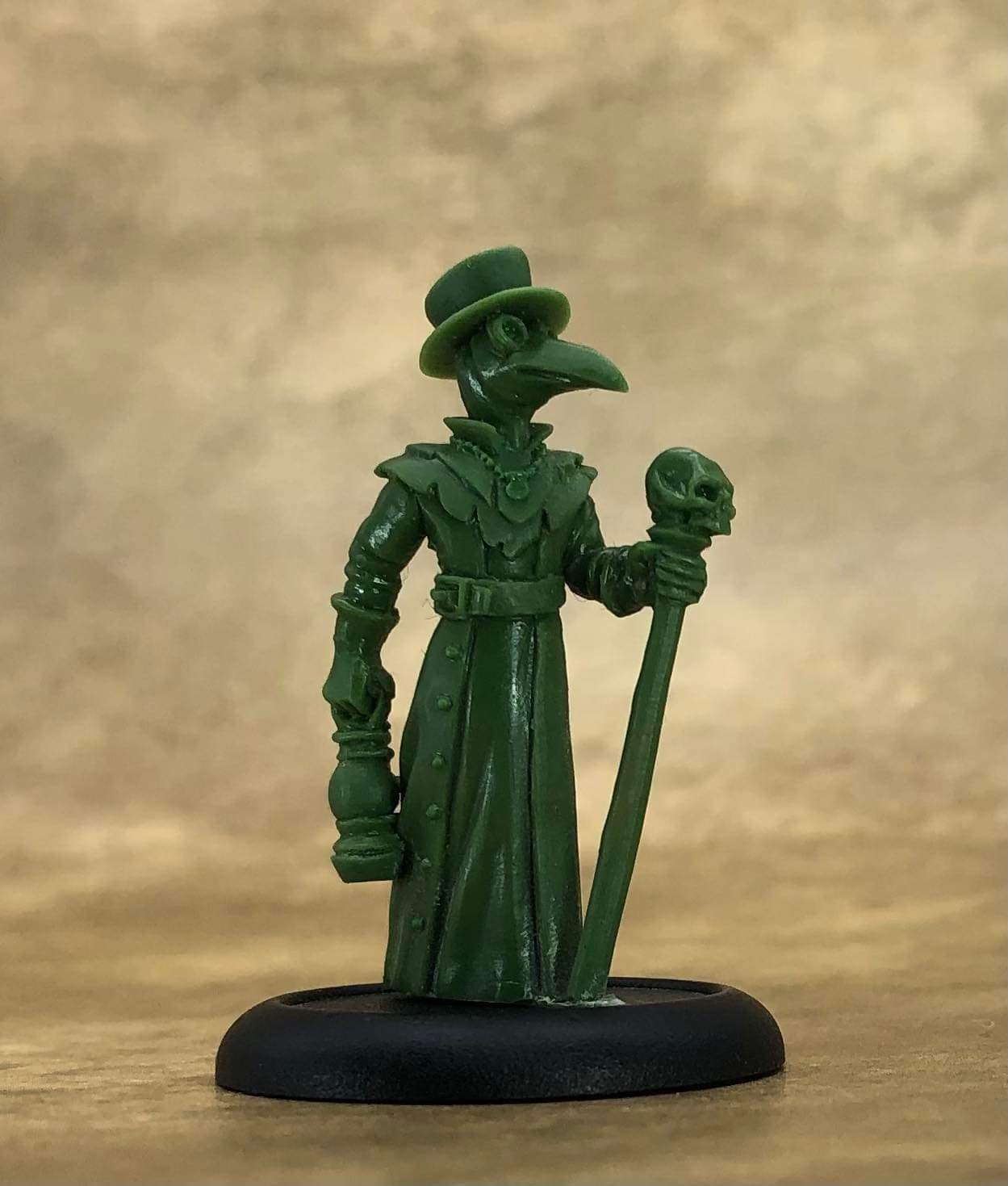 (Original miniature sculpted using 'green stuff')
After speaking with Aggroed and Yabapmatt they kindly allowed me to make and distribute this miniature as long as I help spread awareness of Splinterlands and so here we are. This is currently being advertised on various wargaming facebook pages and through a boosted post to a wargaming demograph.
If you would like one of these they are currently available through my purpose made website (link below). The website only went live today and I'm still learning about the big.cartel website provider so bear with me as I add worldwide postage to the site. If you have any requests for destinations to be added then please list them in the comments below.
Website: www.splinterlandalchemist.com
Thank you for reading my first splintertalk post - if you have any feedback on the figure, I'd be glad to hear it!
The next post will have a painted example from a friend of mine called mrsaturday who is fiendishly skilled at painting and will defintely do this miniature justice. If you would like to see some of his previous work then here's a link to his blog.
https://mrsaturdaysmumblings.blogspot.com/
Best Regards,
Jason - Ye Alchemist