Hello together,
and it has made "BOOM" again!
Today I got another Chaos Legion Pack in the reward chests.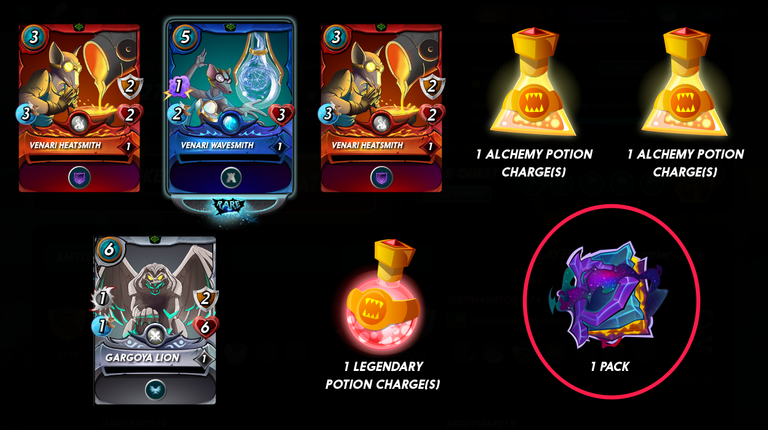 Yuppiieee 😀
At the moment I'm still playing in Diamond III and I'm on my way (quite calmly ) to Diamond II.
And as I already mentioned, last week I dealt with the topic of guilds and as a result a new guild was born. But for this I will write an extra post in these days :-)
One thing I can tell you for now...
... It will make "BOOM" more often now ;-)
So stay tuned and have a nice evening
@jamesbattler sends his regards
And do not forget!
!!! The whole life is a miracle !!!

DE-Version

Hallo zusammen,
und es hat wieder "BOOM" gemacht!
Heute habe ich wieder ein Chaos Legion Pack in den Belohnungskisten bekommen.
(Bild s. oben)
Yuppiieee 😀
Momentan spiele ich noch in der Diamond III und bin auf dem Weg (ganz gelassen) zu Diamond II.
Und wie ich ja schon erwähnte, habe ich mich letzte Woche mit dem Thema Gilde beschäftigt und als Ergebnis ist eine neue Gilde geboren. Aber hierzu schreibe ich die Tage einen extra Post :-)
Eines kann ich euch jetzt schon verraten…
… Es wird jetzt öfters "BOOM" machen ;-)
Also bleibt gespannt und habt noch einen schönen Abend



Liebe Grüße von @jamesbattler
Und nicht vergessen!
!!! Das ganze Leben ist ein Wunder !!!